Olemme ehtineet asua Barcelonan maakunnassa nyt reippaan kuukauden. Jo lyhyen oleskelun jälkeen olen huomannut itsessäni tiettyjä muutoksia. Myös usea ennakko-oletus on joutanut romukoppaan.
Ennen: Kiirehdin paikasta toiseen. Suurkaupunkimiljöössä huomasin käyttäväni paljon aikaa paikasta toiseen liikkumiseen ja turhanpäiväiseen sähläämiseen.
Nyt: Käymme Barcelonassa ehkä kerran viikossa. Mietimme etukäteen, mihin menemme. Näin aikaa ei tuhlaudu spontaaniin haahuiluun (vaikka toki sekin on toisinaan hauskaa). Muuten siis vietämme aikaa omassa kylässämme. Päivän todo-listan ehtii tehdä ennen lapsen noutoa päivähoidosta, ja siltikin jää aikaa ihmetellä edessä avautuvaa luonnonmaisemaa omalta terassilta, ja mikä tärkeintä: jutella ja paijata kissoja.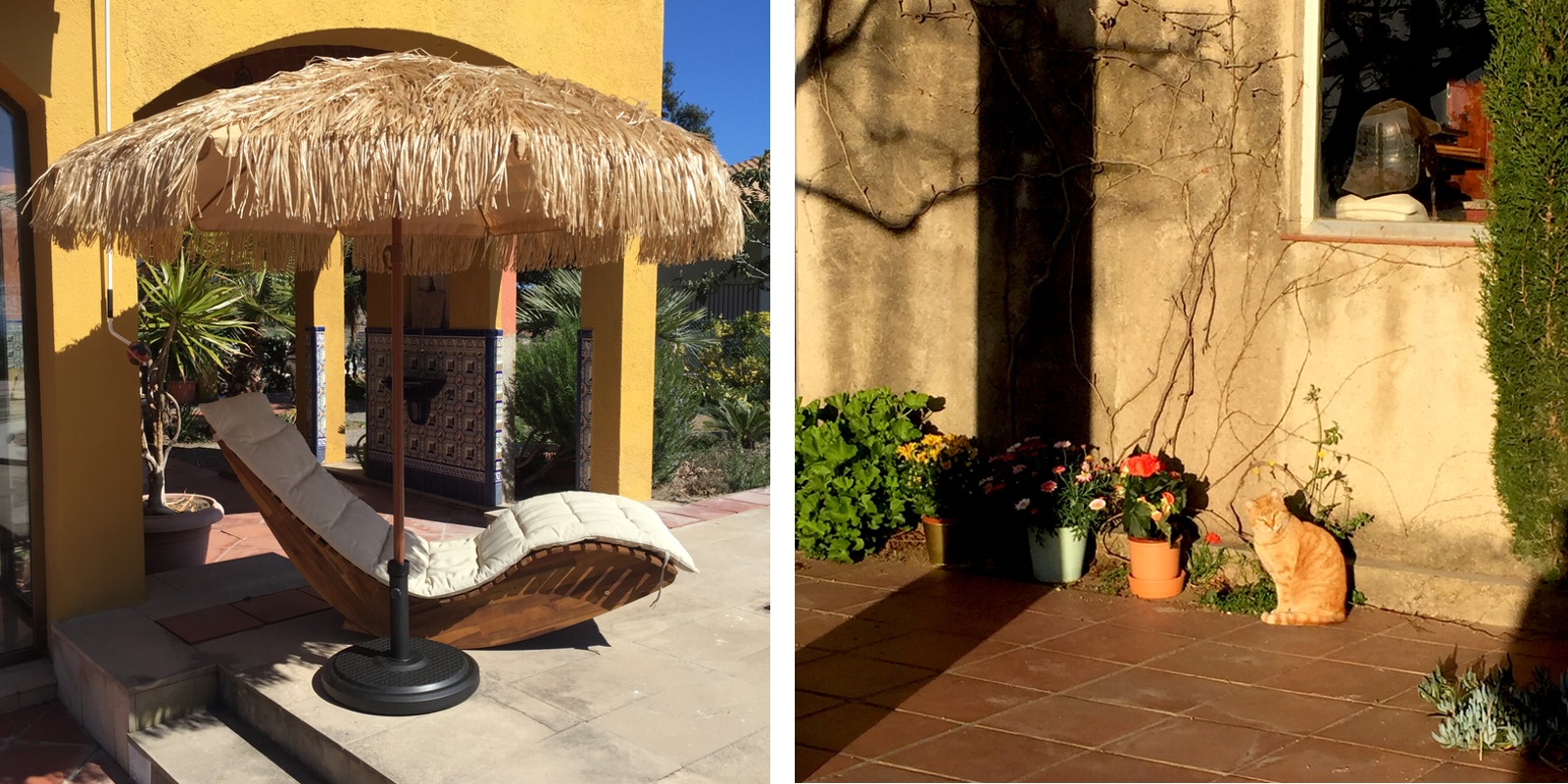 Ennen: aika kului nopeammin.
Nyt: On kuin päiviini olisi tullut muutama lisätunti. Tämä lienee johtuu juuri edellisessä kohdassa mainitsemistani seikoista. Ja huomatkaa: meidän taloudessa ollaan sängyssä reippaasti ennen iltayhdeksää. En siis kuppaa lisätunteja pitkittämällä iltaa.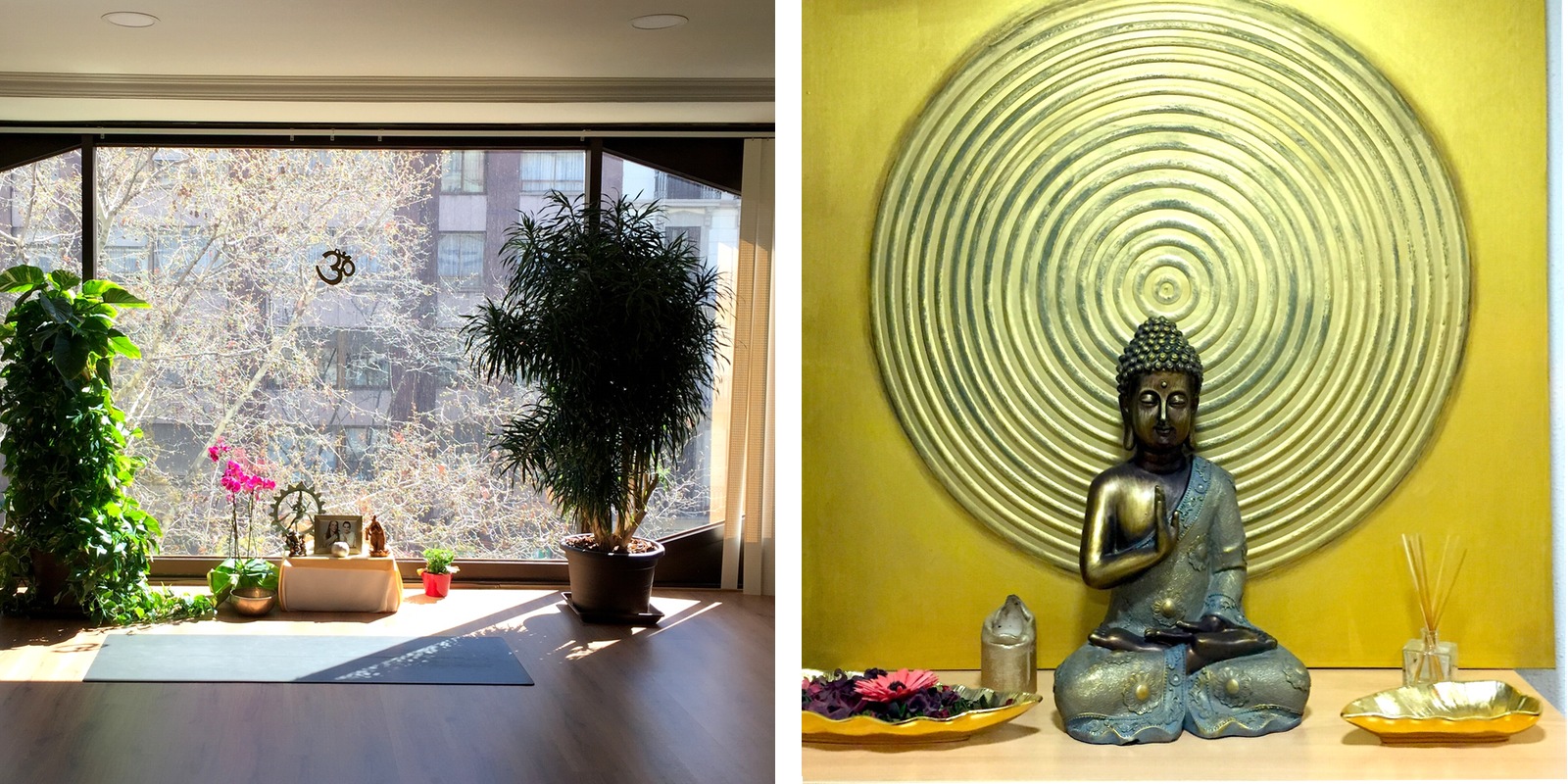 Ennen: Asioimme Pariisin kalliissa ja (aina huonosti täytetyssä) Naturaliassa. Ruokakaupassa käynti oli suoraan sanottua ankeaa. Ahtaat käytävät, tehoton kassapalvelu ja pitkät kassajonot saivat hyvänäkin päivänä suupielet valahtamaan alas.
Nyt: Lähikauppa on kirjaimellisesti täynnä lähiruokaa. Tuoreet hedelmät ja vihannekset maistuvat kerta kaikkiaan niin hyvälle, että jo pelkästään kauppaan sisälle astuminen saa hymyn huulilleni.
Ennen: vietin suurimman osan ajasta sisällä.
Nyt: Jo näin talvisaikaa on tullut vietettyä enemmän aikaa ulkona kuin koskaan aikaisemmin. En aluksi ymmärtänyt, mitä mieheni tahtoi sanoa sillä, että hän haluaa asua maassa, jossa voi viettää suurimman osan ajasta ulkona.Nyt alan saada juonen päästä kiinni. Ja kyllähän se tekee hyvää kropalle ja mielelle, että päivän aikana useampi tunti tulee vietettyä ulkona. Iltaisin ei tarvitse kauaa unta jahdata ennen kuin uni tulee silmään.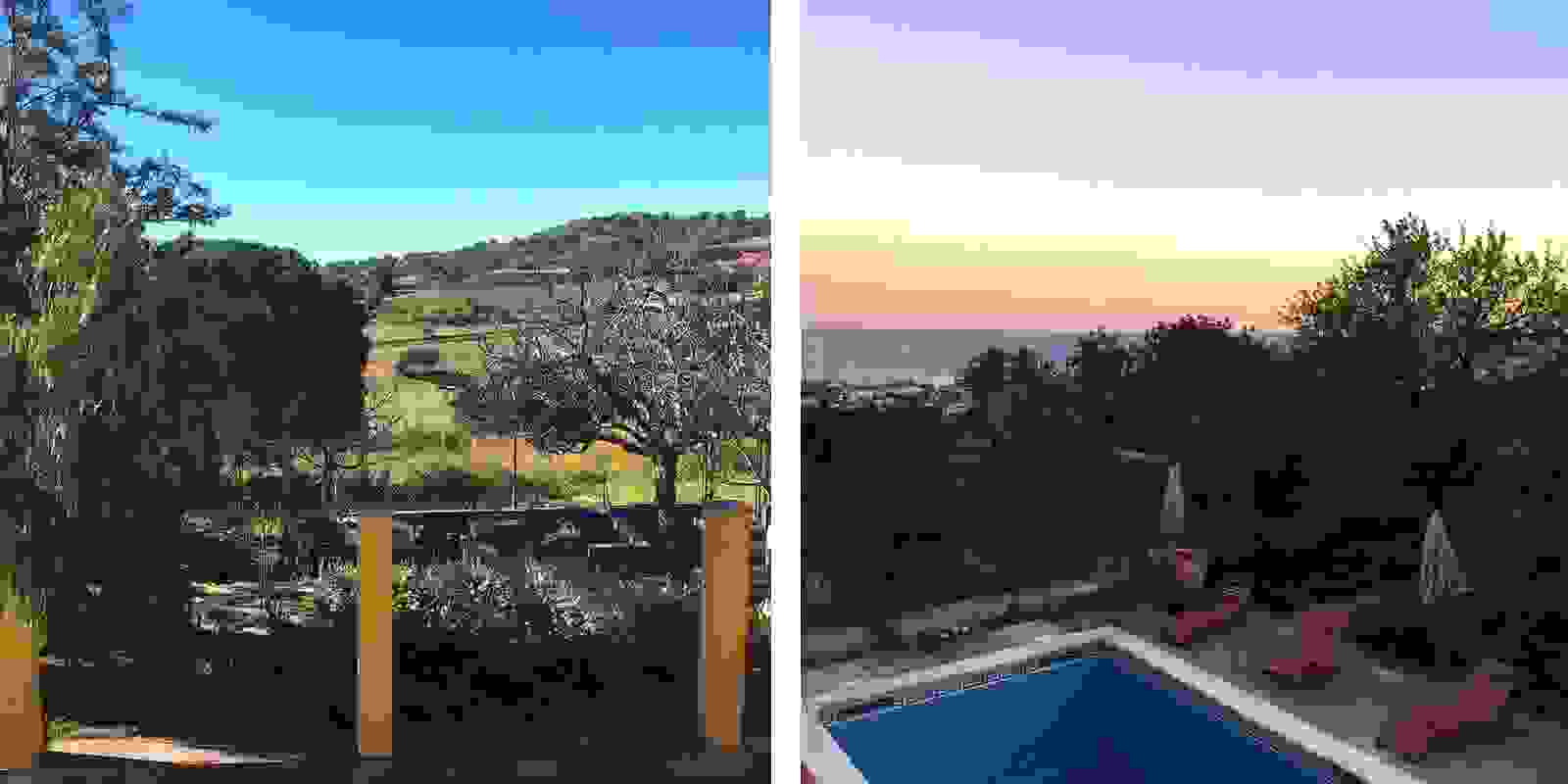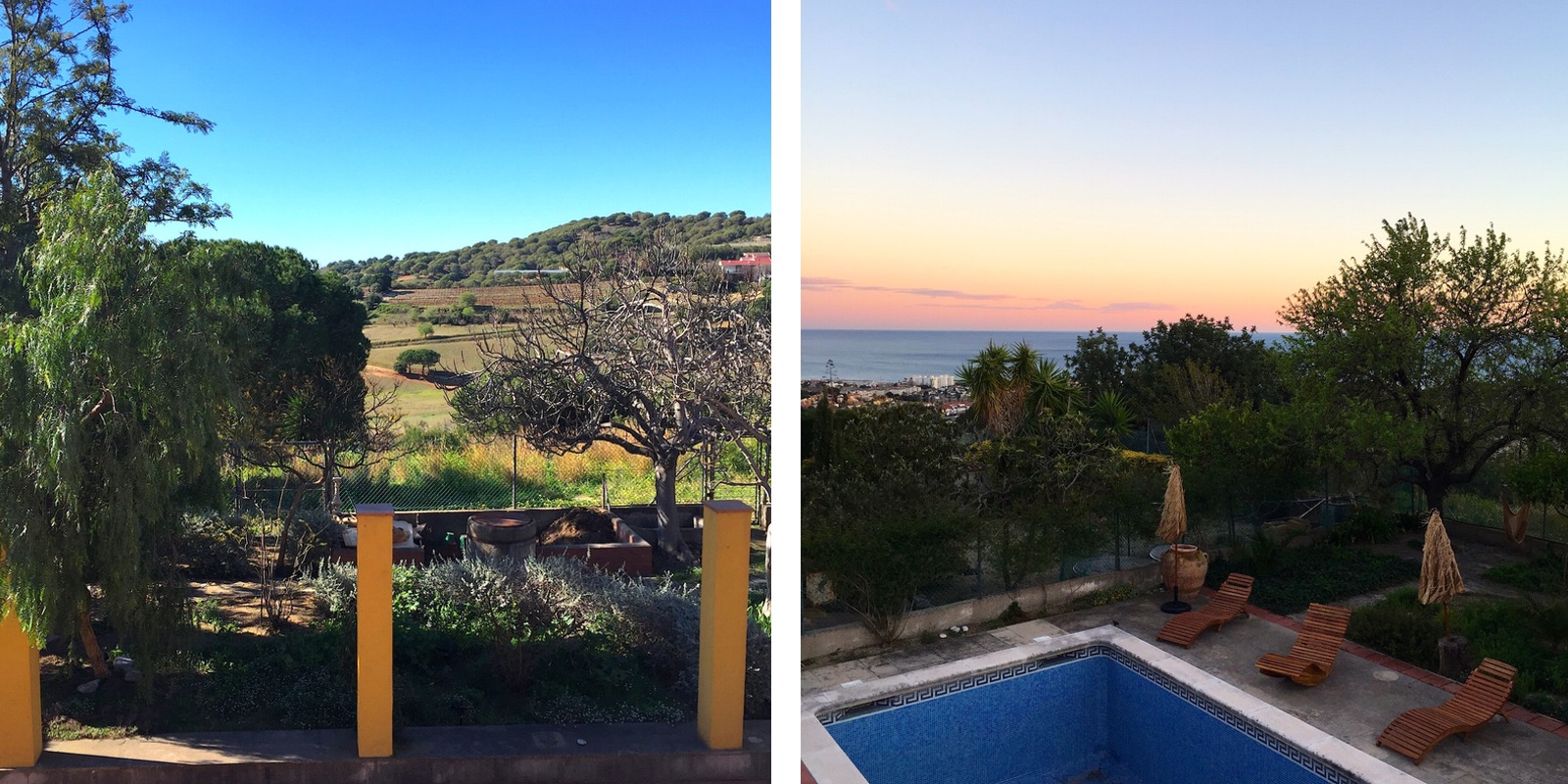 Ennen: Suunnittelin jatkuvasti seuraavaa lomamatkaa. Muutenkin koin, että entisessä elämässä olimme koko ajan jossain päin reissussa. ( Näin jälkikäteen olen tajunnut, että tämä johtui yksinkertaisesti siitä, ettemme enää viihtyneet Pariisissa.)
Nyt: En oikeastaan kaipaa minnekään. Etelänlomat eivät kiinnosta, kun kotona on pienistä puutteista huolimatta oma paratiisi. Toisaalta kaupunkilomat Keski- ja Pohjois-Eurooppaan ovat hauskoja, kun sillä ei ole väliä, millainen sää lomakohteessa on. (Tosin kaupunkiin kaipaan yhä harvemmin.)
Kai se on myönnettävä, että etelän lämpö tekee ihmiselle hyvää – ja että minusta on tulossa oikea señora.
———————————————————————————
5 things that are differently…
Ok, I have been living in Catalonia now about a month and already I have noticed that some things have changed.
Here is what I have noticed:
Before: I rushed around Paris to go from place A to B and then C…After when I got back home I was feeling tired. I used a lot of my time to just to get in different places – that takes time and energy.
Now: We mostly pass our time in our village. Things are simple. We take our daughter to the nursery, do some grocery shopping and get back to our house; we work and then pick up our child around five. We only go to Barcelona like once in the week, and we plan beforehand what we are going to do. I do love to walk around in the city when I am on a weekend holiday, but everyday life I prefer to keep things simple and efficient. To put in other way: Big cities makes me tired these days.
Before: The time passed fast.
Now: I feel like I have earned some extra hours in my day. Before picking up our daughter I have finished my to do -list and I still got time to sit down on our terrace and look at the view. And nope, I don't take any extra hours from my sleeping time.
Before: We went to an expensive and badly filled organic grocery shop in Paris, and I hated it to go there every time. People where in the bad mood, the lines where long and there where hardy place to move with trams and the shopping cart.
Now: Our local grocery shop is literally full of local and fresh fruits and vegetables. It makes me smile every time I go there.
Before: I used to stay inside most of the day.
Now: Even when it is wintertime in here, I have spent more time outdoors than never before. It is so good for my mind and body to spend more and more time outside, to take care of our garden or just to work at our terrace. Naturally I sleep well.
Before: I was planning our next trip all the time. (Afterwards I have realized that it was because I wasn't happy to live in Paris.)
Now: I don't miss to be anywhere else or I don't need to be planning our next trip. I am absolutely happy to be here.
So I guess I have to admit that we have found our ideal destination, and I have started to become a real senora.
Read more:
Arki, voisiko se olla tällaista?
1