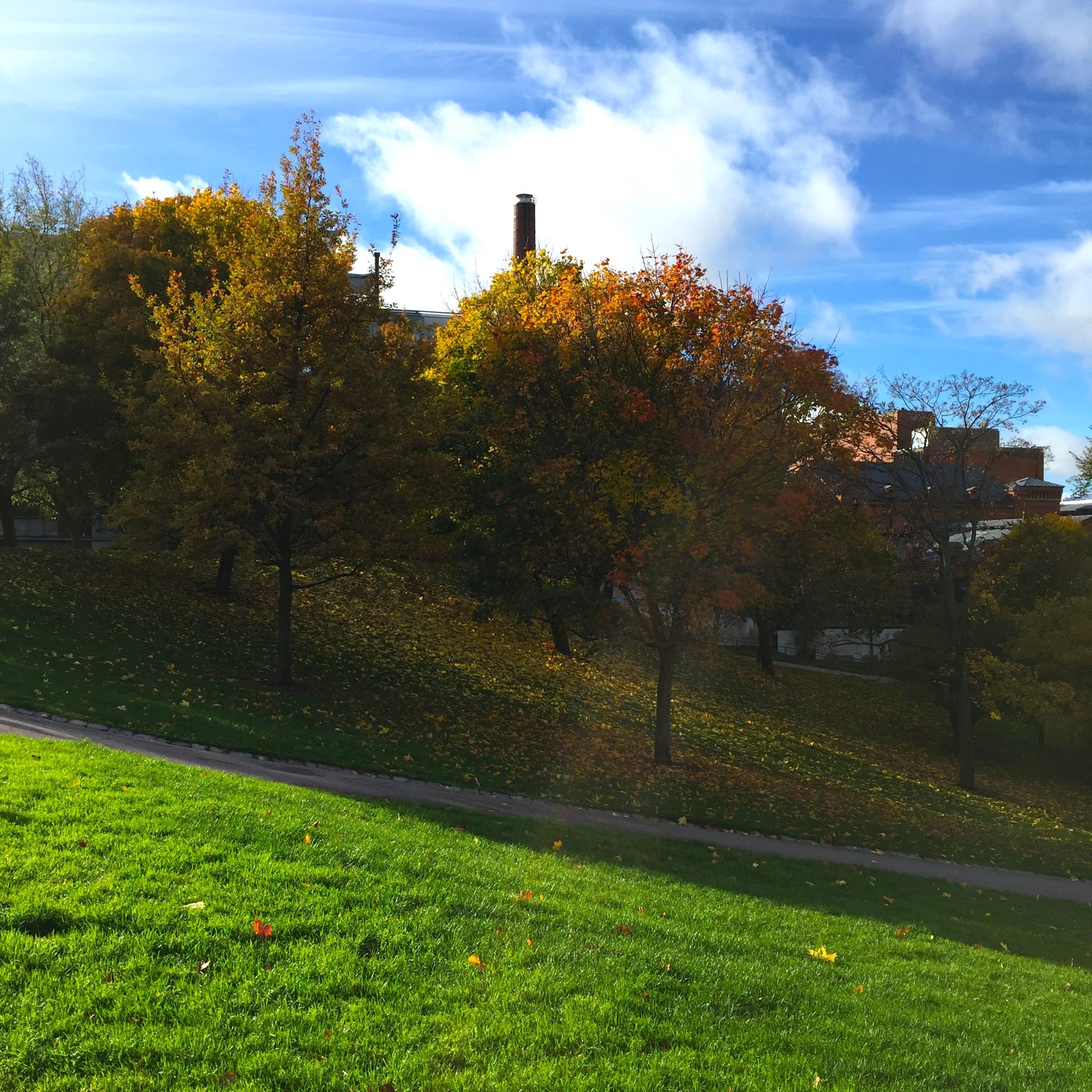 Niin siinä kävi, että suljimme viimeisen kerran oven rue des Rondeaux'lle ja pakkasimme kolmen kuukauden käyttötarvikkeet ja vaatteet kolmeen suureen matkalaukkuun.
Eikö ole haikeaa jättää Pariisi?
Voi, teillä oli niin ihana talo, miten te raskitte sieltä muuttaa?
 Tervetuloa vaan Suomeen, täällä on sitten kylmää ja sateista.
 Muun muassa tämänkaltaisia kommentteja olen kuullut lähipiiristäni.
Kysyjille ja kommentoijille minulla on tapana vastata seuraavasti:
– Ei. Pariisi on ihana kaupunki sinkuille ja turisteille, mutta lapsiperhe-elämä on sitten toinen juttu. Joka tapauksessa Pariisi tulee olemaan aina meille kotikaupunki, jonne palaamme varmasti useamman kerran vuodessa tapaamaan ystäviä ja erilaisten työkuvioiden merkeissä. Uskon myös, että turistiperspektiivistä nautimme kaupungista enemmän kuin että asuisimme Pariisissa pysyvästi. Olemme myös havahtuneet siihen, että emme nauti enää suurkaupunkielämästä. Kolmen kuukauden pätkä Helsingissä sopii siis meille erinomaisesti.
– Kummallista kyllä, kun muutimme pois talostamme, aloin heti voida paremmin. Muuttokaaoksen keskellä mieheni ei lakannut hämmästelemästä sitä, kuinka pysyin niin tyynenä ja pirteänä. Kun majoituimme viikoksi mieheni siskon pieneen yksiöön, olin enemmän kotona kuin entisessä talossamme. Monesti kuulee sanottavan, että vika on yksilössä, ei ympäristössä, mutta tässä tapauksessa nimenomaan tuo talo teki minut passiiviseksi narisijaksi. Olo on nyt kuin olisin ottanut raskaan päällystakin harteiltani: on helpompi liikkua ja hengittää. Olen avoin ottamaan vastaan kaiken sen, mitä tulevan pitää.
– Kiitos. Suosikkivuodenaikani on syksy: rakastan syksyn sävyjä, vesisadetta ja pimeää. Lokakuusta jouluun olen elementissäni! Valitsemme myös mieluummin kylmän ja sateisen Helsingin kuin saasteisen ja lämpimän Pariisin. Kun kännykän Plume-applikaatio ilmoittaa edelleen päivittäin Pariisin ilmanlaatutilanteen, huokaisen helpotuksesta, ettei minun tarvitse miettiä lapsen ulkoilua ilmansaastetilanteen mukaan. (Tosin nyt tarkkailen entistä tarkemmin säätiedotteita ja mietin, miten lapsi pitäisi pukea ulos.)
Tästä se alkaa: kolmen kuukauden etappi Suomessa. Me aiomme viihtyä.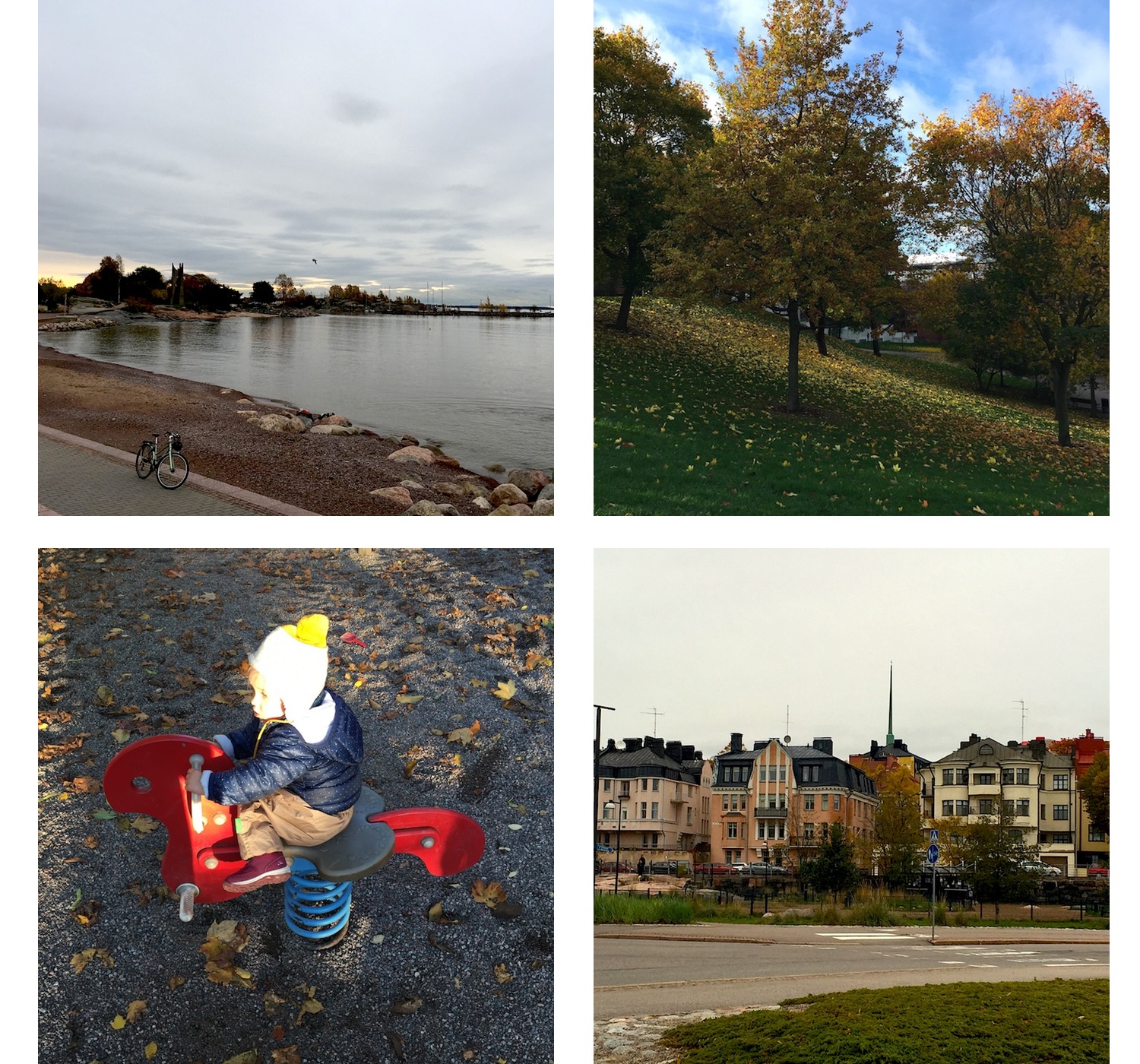 So we moved to Finland for three months. We sold our house in Paris and started to look other options for a good life.
As we are kind of saying goodbye to everyday life in Paris, I have heard the following comments:
How can you leave Paris?
You had just a beautiful house in Paris, is it sad to leave it behind?
Oh, you are going to Helsinki in the worst season when it is raining, cold and dark!
 To these comments I tend to answer:
– I do love Paris, but for a family life I want to choose a better place to raise a child. Paris is lovely when you are a single and want to have a glass of wine at the terrace several times a week and for the tourist, of course. For us, we find the city tiring, too noisy and hectic. I think we are better, when we visit Paris a couple of times a year for long weekend, that is how we enjoy the city again. And as we have a family in Paris, it always will be our home in a way. For a work we are going to visit the city often, too. So in a way we just take the cherries from a top of the cake.
– Actually, no. It wasn't sad when we closed the door to our house for the last time. It is kind of funny history, that I feel better now that we moved out. It was like that house got me jam and I never felt that good in it. I was feeling more at home when we spend one week in a little studio. And now in Helsinki, oh, our apartment is so cozy and comfortable. I can just walk around with my morning gown on and not feeling cold. What a luxury!
– And what goes for the weather: I love the dark season until Christmas. And personally I prefer cold and rainy Helsinki than warm and pollutant Paris. Also, I love the autumn colors and the fact I can see the sea everyday. For our child the air is so much better in here and she seems to be so happy when she can spend so much time outdoors. In Paris I checked the Plume app everyday to see what was the air pollution situation. However, here in Helsinki I have to check the weather report more often, so I know what to put on when we are going out. Wellie – check! Winter coat – check! Coretex shoes – check!
Welcome to Helsinki! We love it!
Read more: 
What? You can change a nappy here?
Are you going to Helsinki? Mark these addresses down!
3