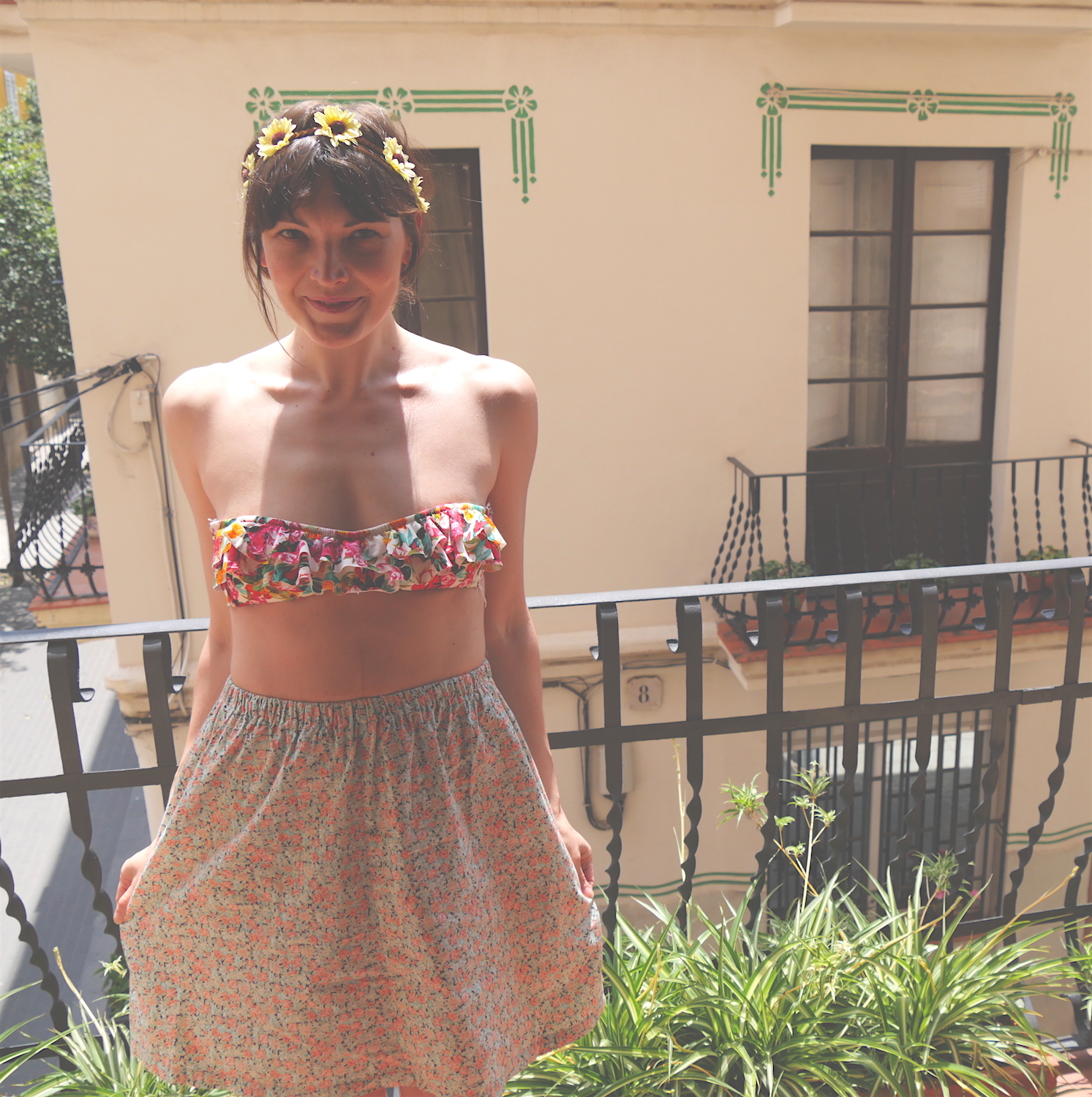 Jo päivä Barcelonassa on saanut muistamaan, millaista on yksinkertainen kesäelämä.
Se on:
Aamuja, kun voi avata pariovet pienelle parvekkeelle ja istuutua puiselle jakkaralle juomaan aamukahvia. 
Ja koska on pyhäpäivä, on niin rauhallista, että katse kiinnittyy seuraamaan aamuista koiranulkoiluttajaa
tai huomion vie äkillinen, voimakas ääni, joka rikkoo korttelin hiljaisuuden ja kaikuu tyhjillä kaduilla.
Yksinkertaista pukeutumista. Eli aamulla sujautetaan päälle matkakuormasta ensimmäisenä käsiin tarttuva helppo kesävaate. Minulla se on kukkakuvioinen kirpparihame ja bikinien yläosa.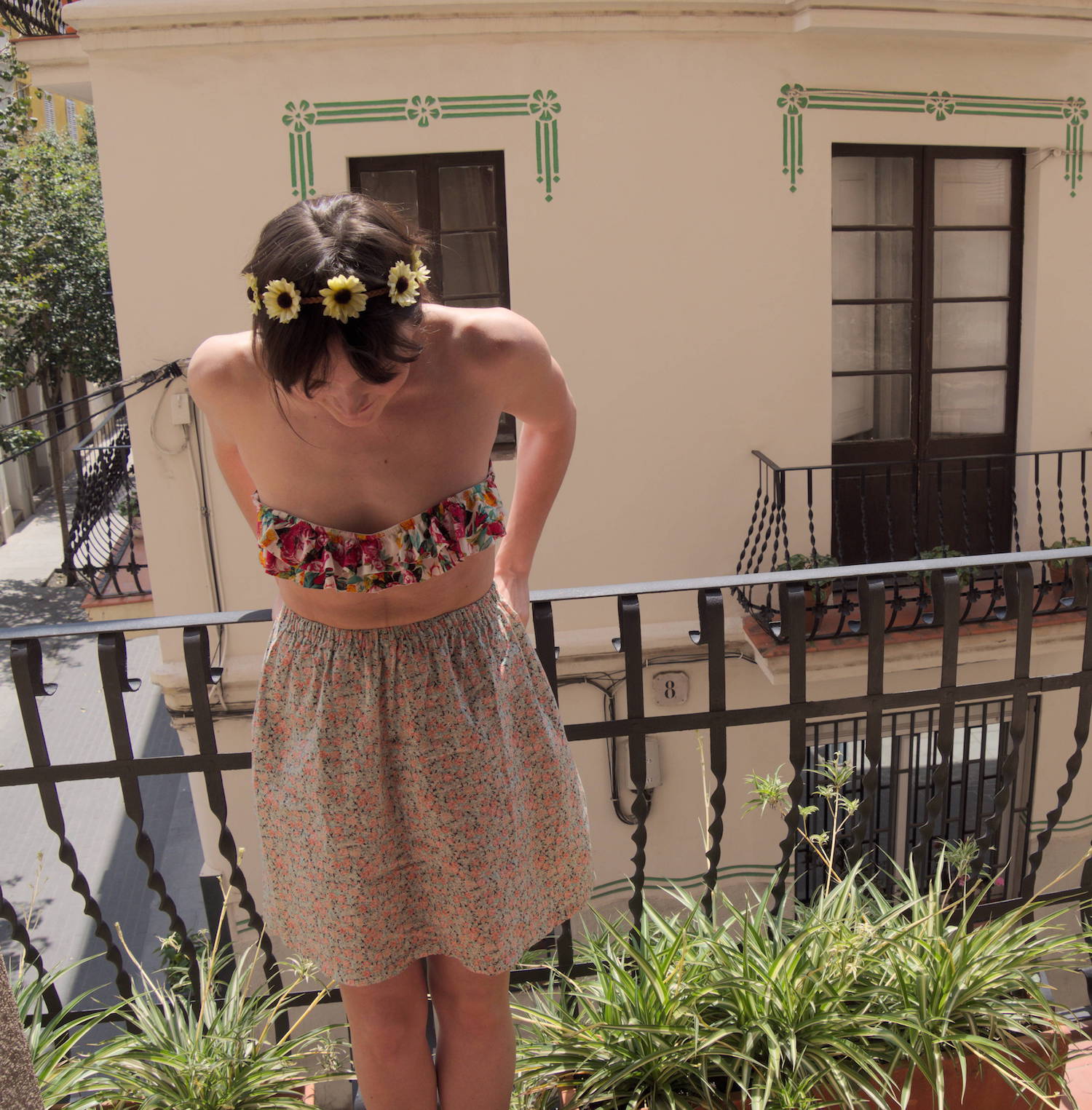 Kun asuntojen parvekkeelta roikkuu pyykkejä kuivumassa: tämä ei voi tarkoittaa muuta kuin kesää – ainakaan suomalaiselle!
Tunne, ettei ole kylmä. Ovesta voi astua ulos topissa, siinä muutaman euron vintagehameessa ja sandaaleissa.
Kun on tavallaan lomalla, vaikka normaali työviikko täältä Barcelonastakin käsin tehdään, mutta terassilla juttujen naputtaminen muuttaa kaiken! Lisäksi offline-tila puhelimessa lisää lomafiiliksen vapauttavaa tenhoa.
Kun voi spontaanisti pysähtyä puiston penkille lukemaan kirjaa.
Kun on niin vihreää, vihreää kaikkialla!
Toisaalta nyt kesäelämä tarkoittaa myös jotain uutta, kun puen aurinkohattua pienokaisellemme ja lataan tuttipullon valmiiksi ja mietin: onko nyt kaikki mukana.
Viva, viva kesäelämä: tästä se lähtee!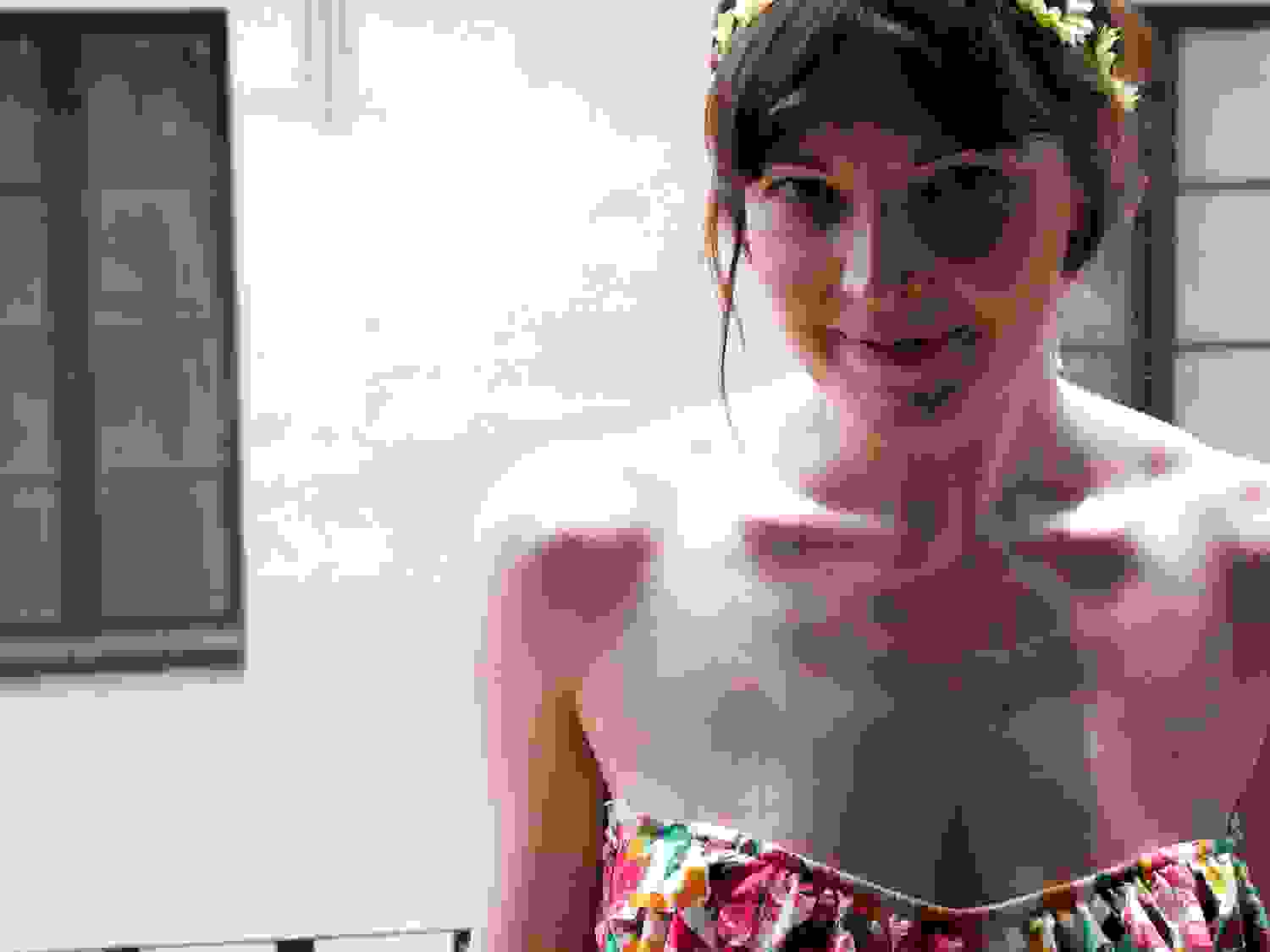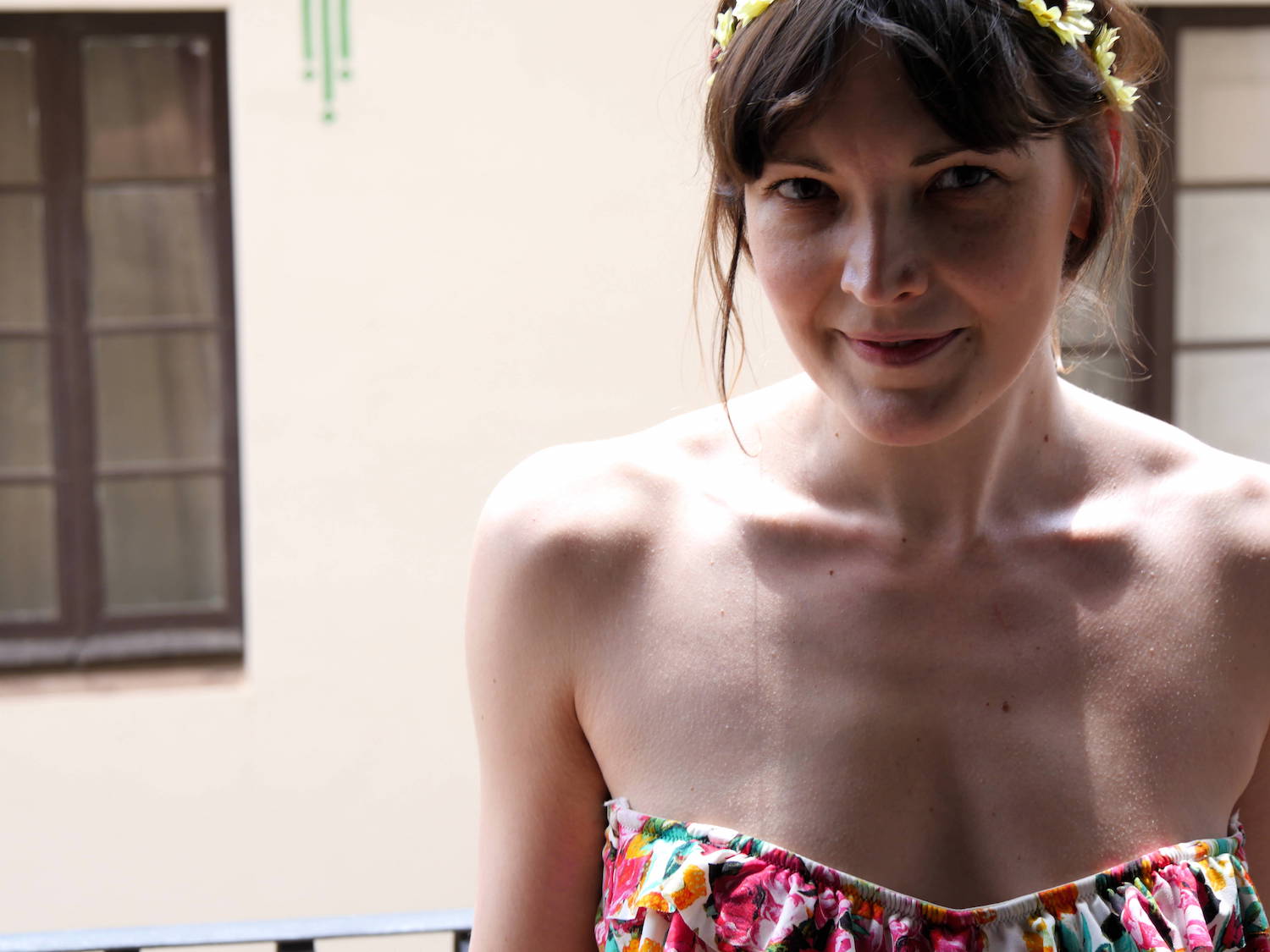 Just
one day in Barcelona has
transmitted the summer vibes on me.
For me summer life means something like this:
Early mornings when you can open the doors to the terrace and drink your cup of coffee in the sun while watching some dog walker passing by on an empty street.
Dressing simply. It is liberating, when you can just pick up a simple skirt from your luggage and mix it with your bikini top. And of course put lots of sun cream on! And then you are ready for the day.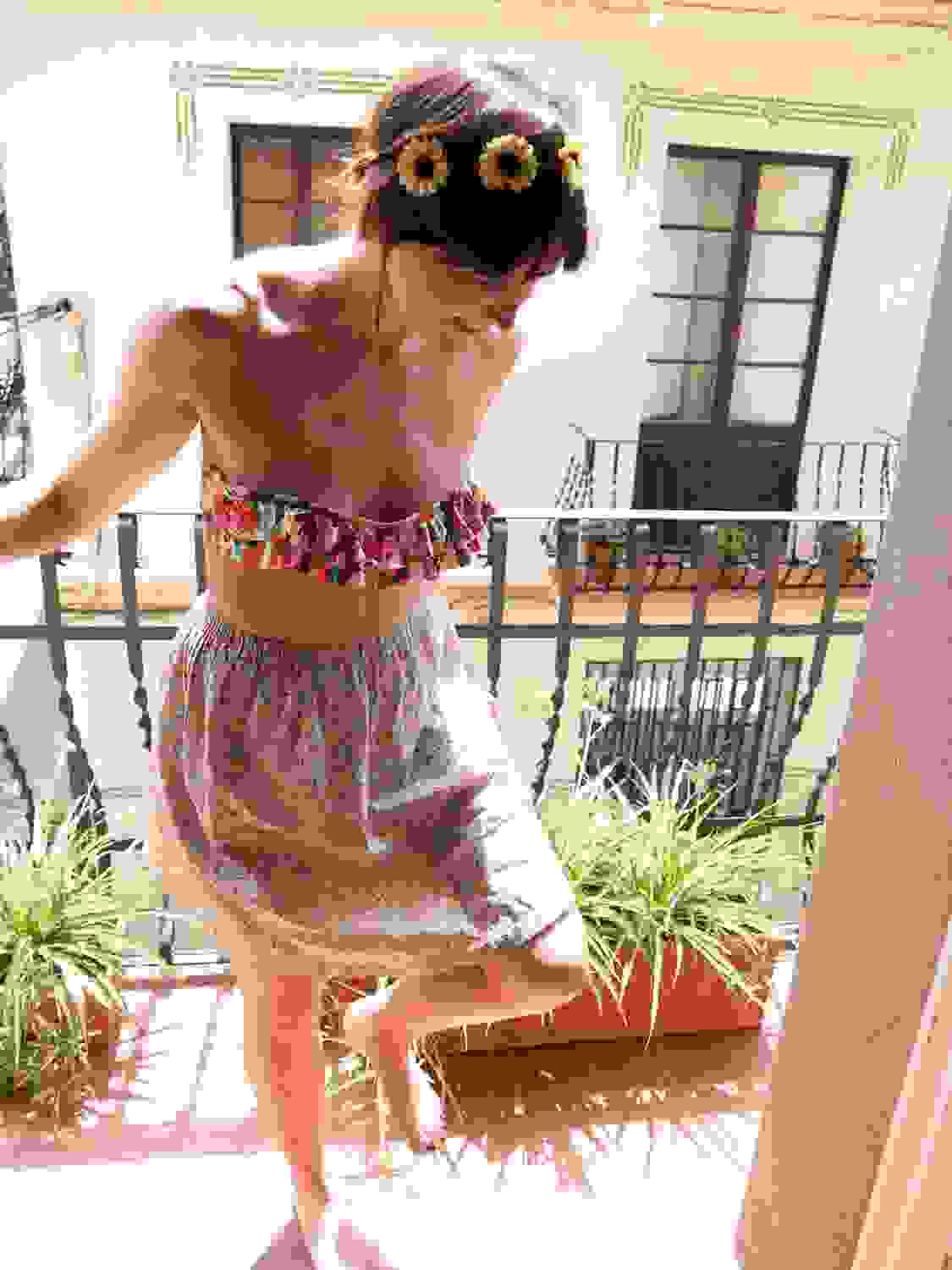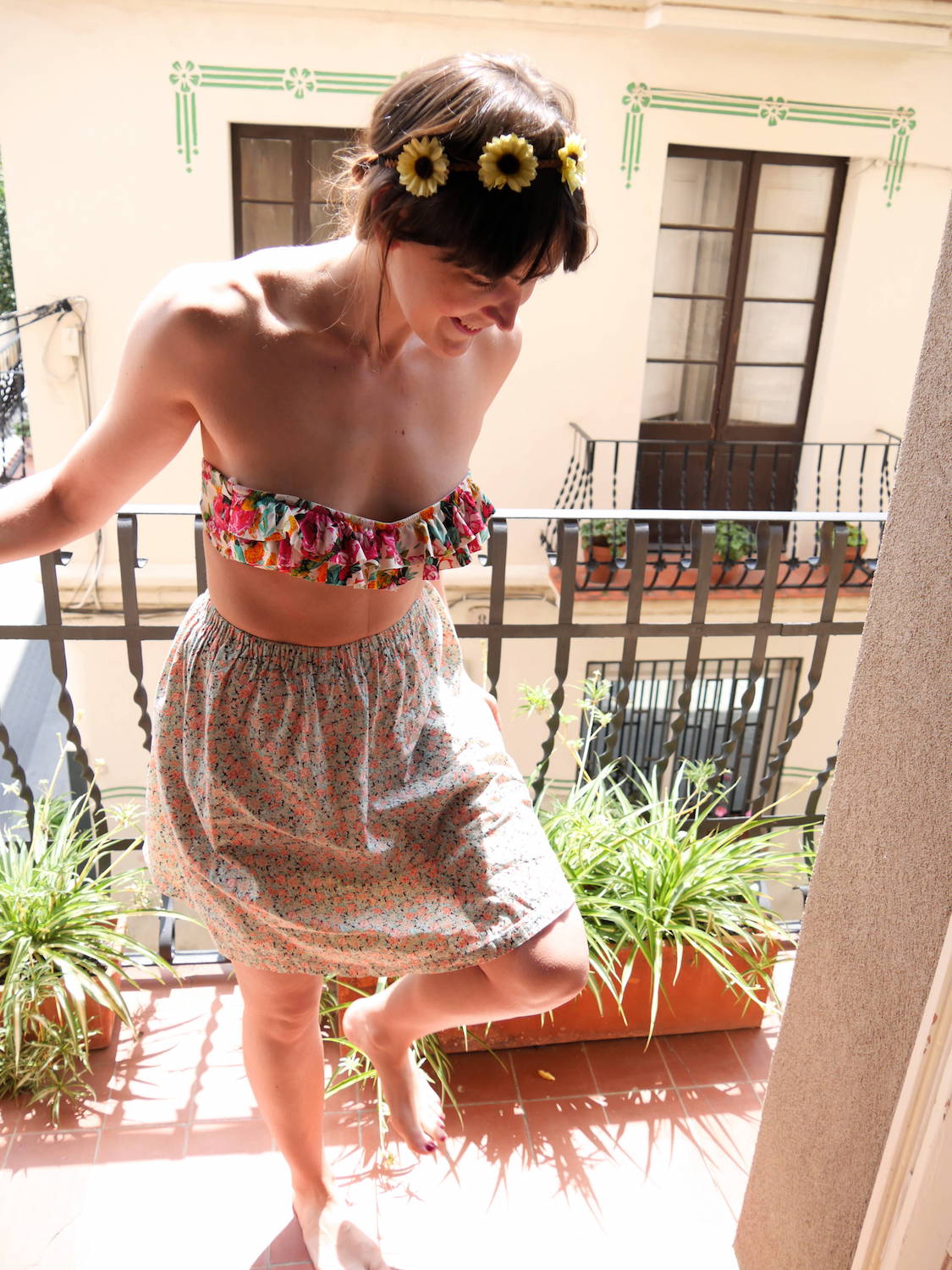 When you can see laundry hanging on balcony. For a Finn this is a sign of summer.
It is not cold! After six months of cold and gray you can finally take off your winter uniform and leave your jacket indoors.
A sense that you are in a holiday mood (even when I am working normally here in Spain), when you can work on the balcony. The offline setting on your cell phone also gives you the sense of being on holiday.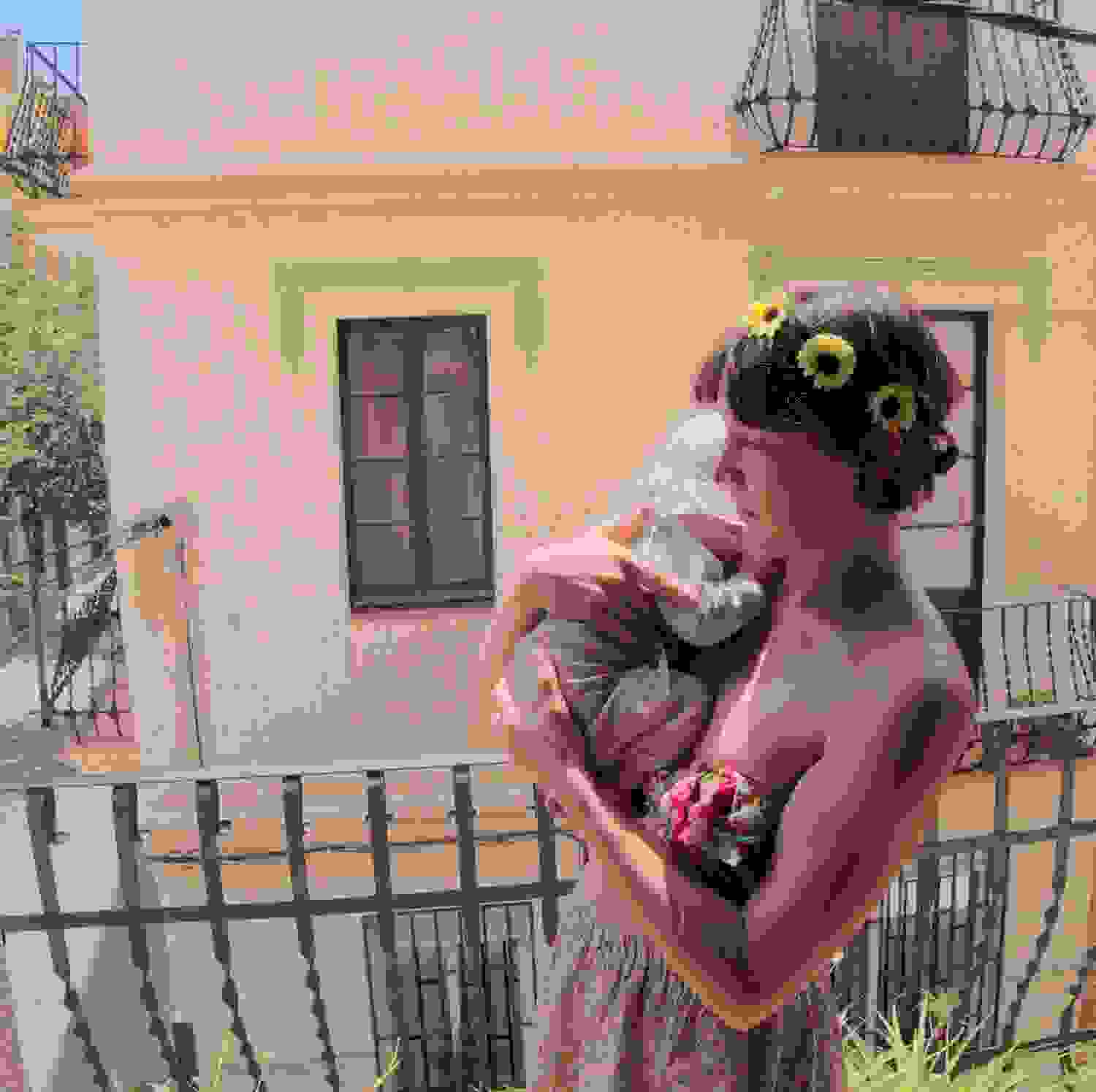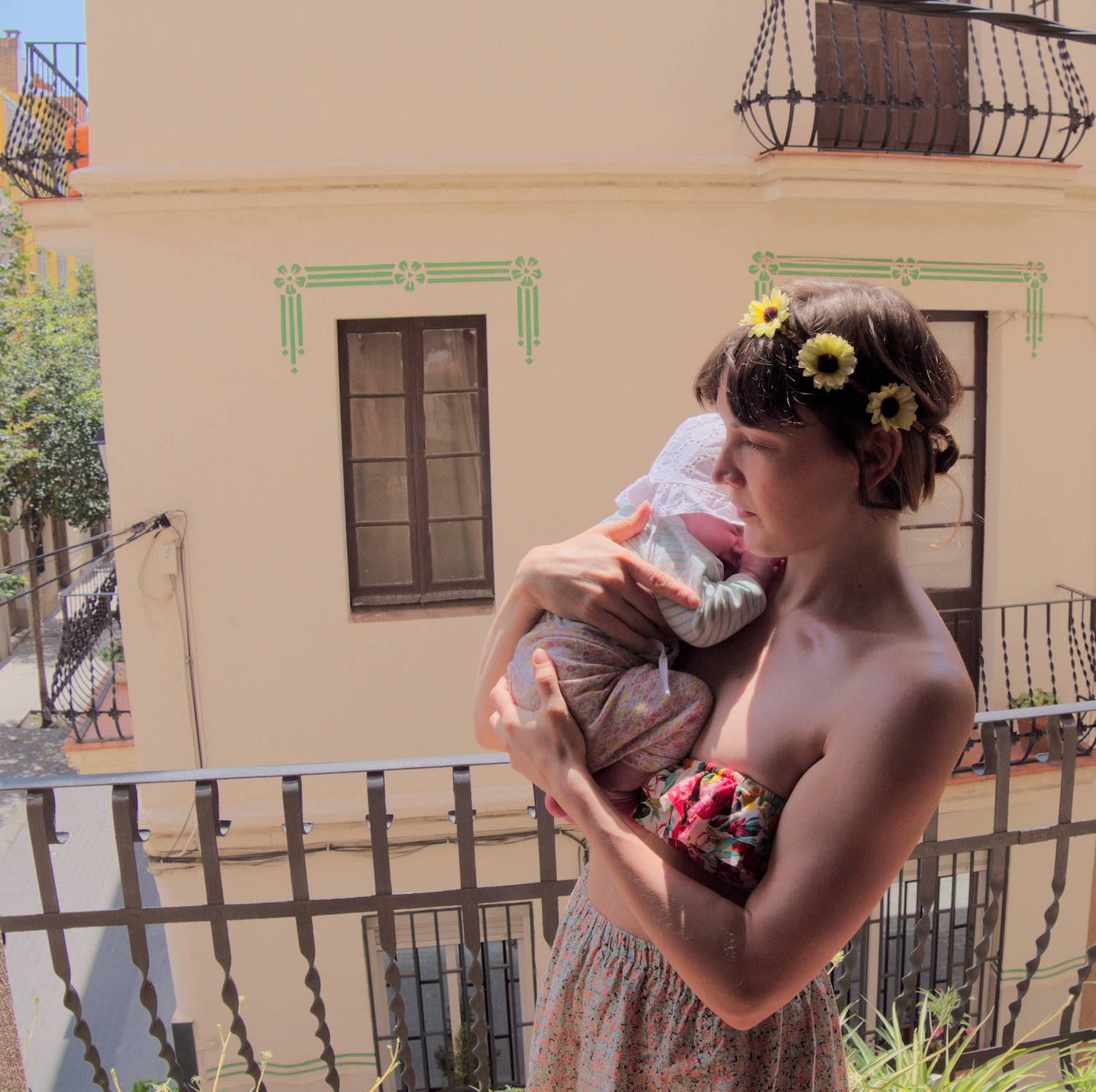 When you can just sit down on a bench and read a book.
When it is so green, green everywhere!
This summer, for me the holiday mood also means putting a summer hat on for the little one and setting a baby bottle ready, and thinking: did we take all that we need for the baby?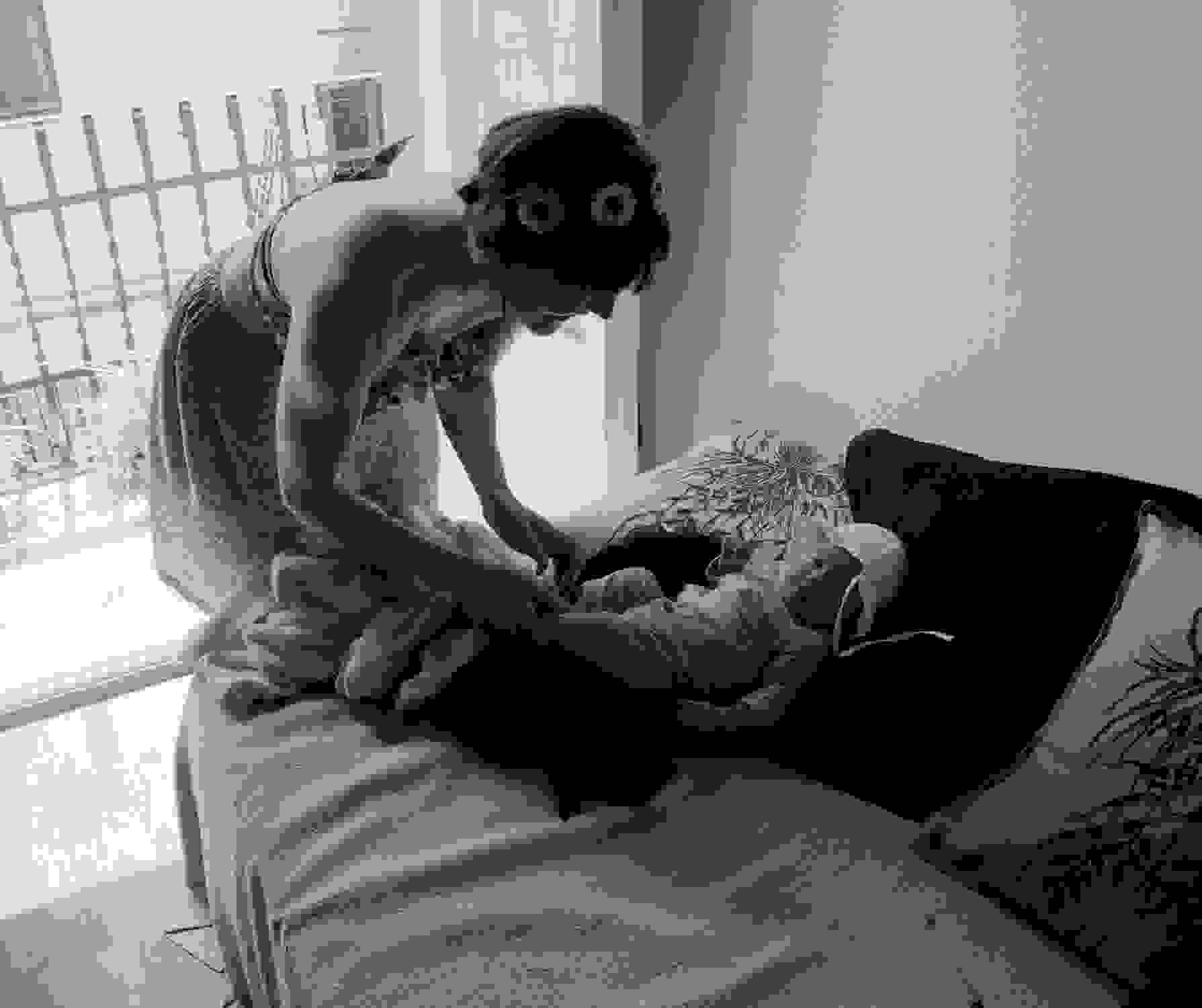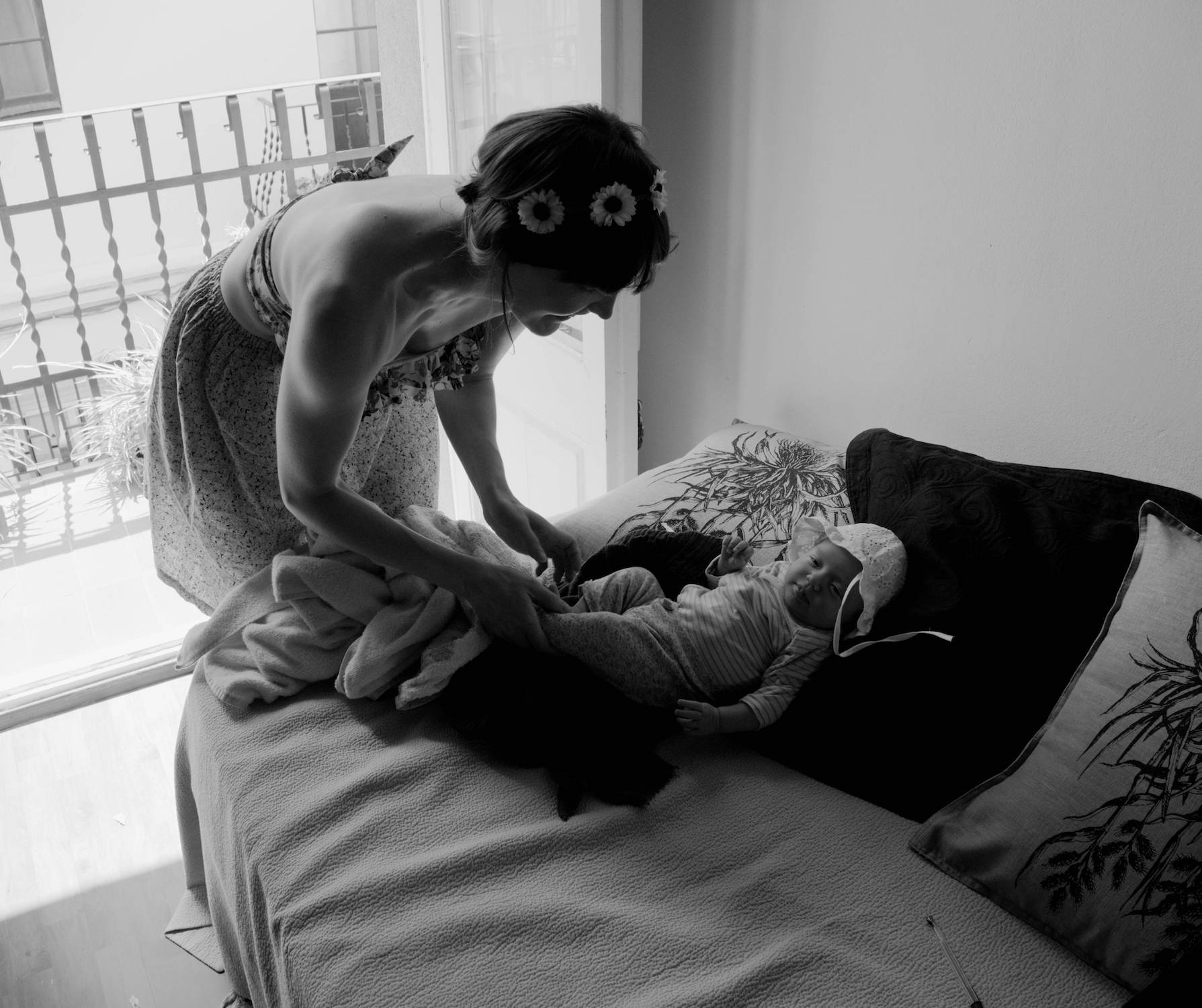 Viva the summer life! I am ready.
3