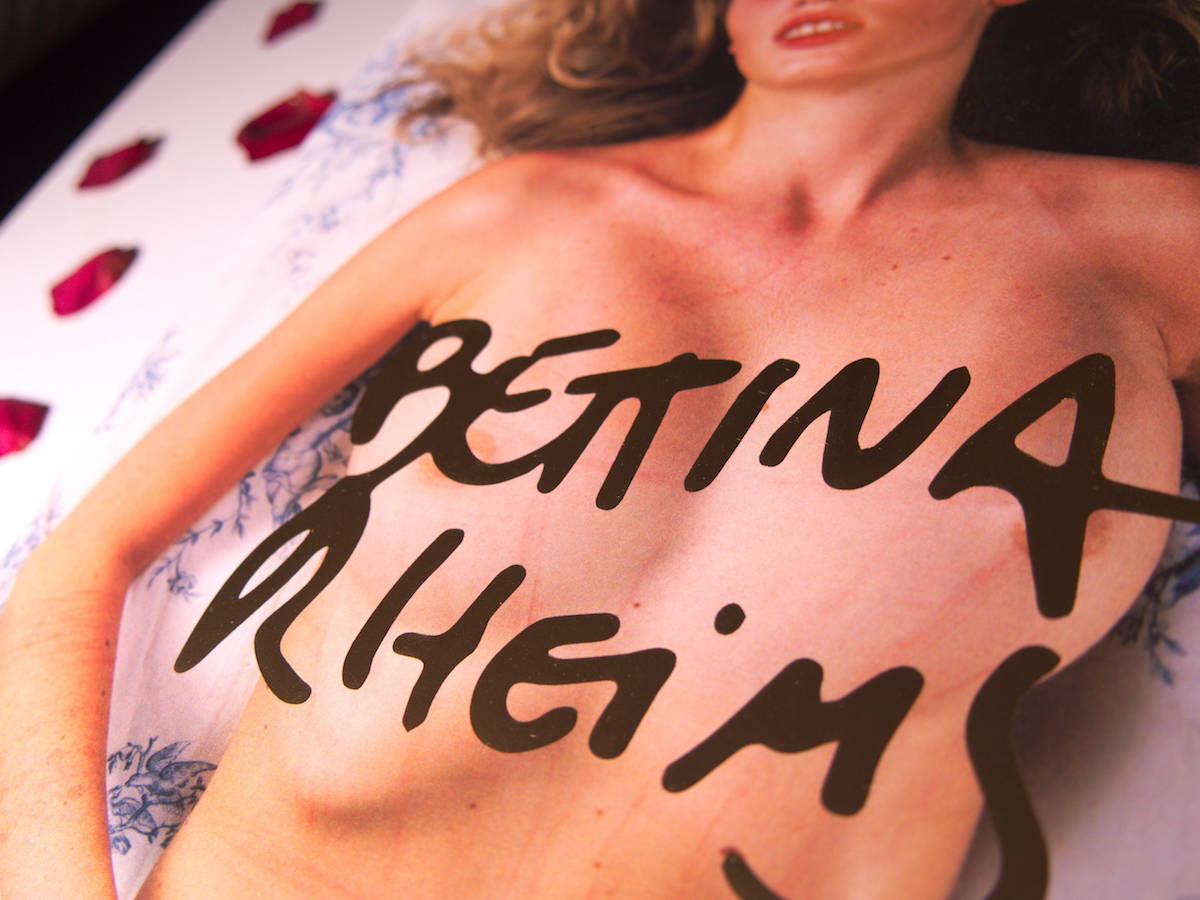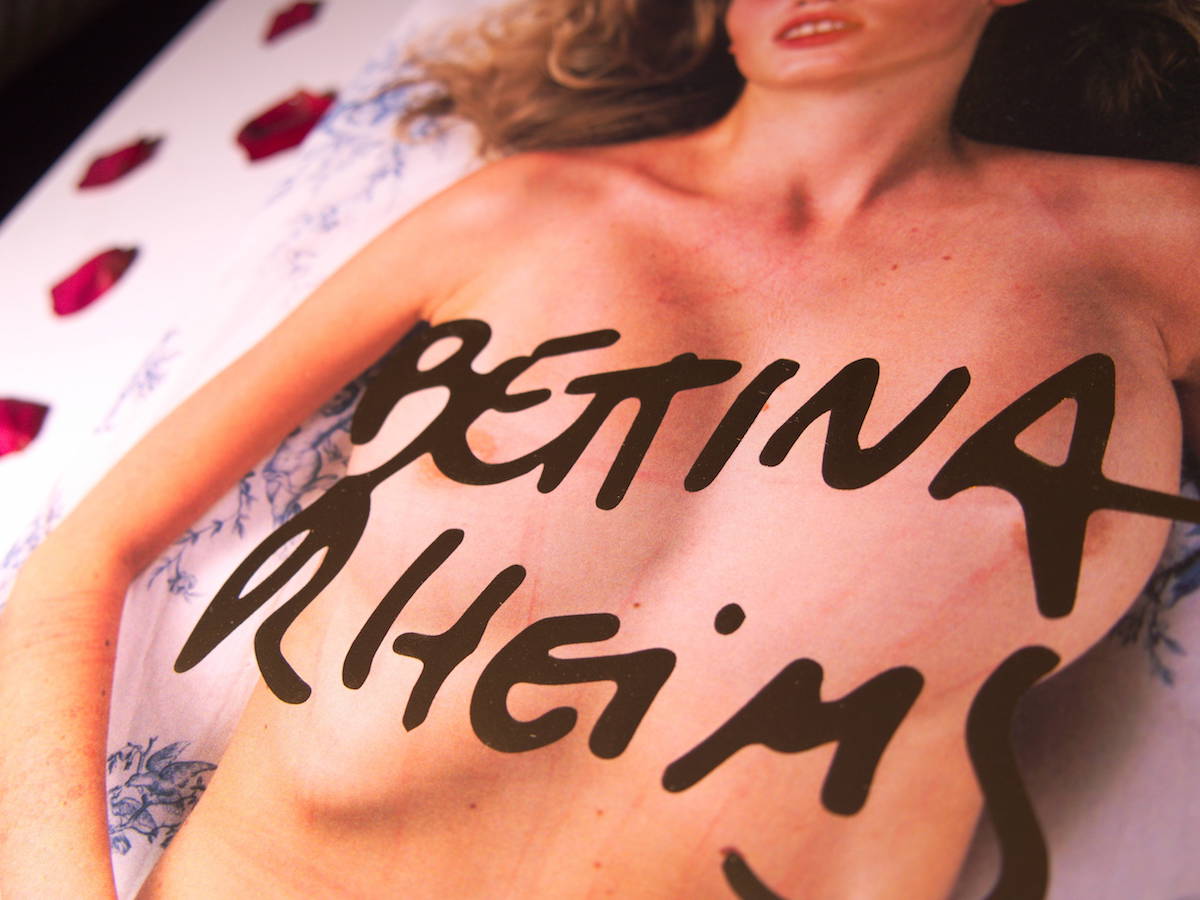 Helmikuun alussa Pariisin Maison européenne de la photographiessa avautui tunnetun valokuvaajan Bettina Rheimsin näyttely. Pitihän se päästä näkemään – ja heti avajaisviikonloppuna.
Maison européenne de la photographe esittää kolmessa kerroksessa Rheimsin töitä aivan hänen uransa alkuajoilta tähän päivään. Ja huikeitahan ne ovat: on kauniita, alastomia naisia, julkkiksia, paljon selkeitä ja kirkkaita värejä – etäisesti valokuvien taustat ja tunnelma tuovat mieleeni David Lynchin elokuvat.
Uransa aikana Rheims on kuvannut strippareita, näyttelijöitä, tavallisia ihmisiä ja muun muassa kuolleita, täytettyjä eläimiä. Jokainen kuva kertoo tarinan, tai ainakin valokuva pysäyttää katsojan miettimään sitä. Erityisen vaikuttava oli valokuvasarja, jossa Rheims pohtii identiteetin teemaa kuvaamalla tavallisia ihmisiä niin, että katse kiinnittyy kameralinssin ulkopuolelle. Valokuvien kautta pohditaan sitä, millaisen tarinan muodostamme tuntemattomasta henkilöstä valokuvan välittämän informaation, kuten katseen, ryhdin, ihonvärin tai pukeutumisen kautta. Silti parhaimmillaan Rheims on mielestäni kuvaamalla tuttuja kasvoja, herkullisissa miljöissä, kuten motellihuoneessa, kylpyammeessa, makuhuoneessa tai sohvalla. Vaatteiden selkeät värit, rohkeat poseeraukset, naisten vahva meikki – nämä tekijät yhdessä keskustelevat omaperäisesti taustalla olevan hempeän kukkatapetin tai nuhruisen nojatuolin kanssa.
Ja eihän näyttelystä voinut poistua ilman huikeaa Rheimsin valokuvakirjaa, joka kattaa yli 500 valokuvaa aina 1970-luvulta tähän päivään.
Suosittelen. Ehdottomasti yksi kevään mielenkiintoisimmista ja puhutuimmista valokuvanäyttelyistä Pariisissa.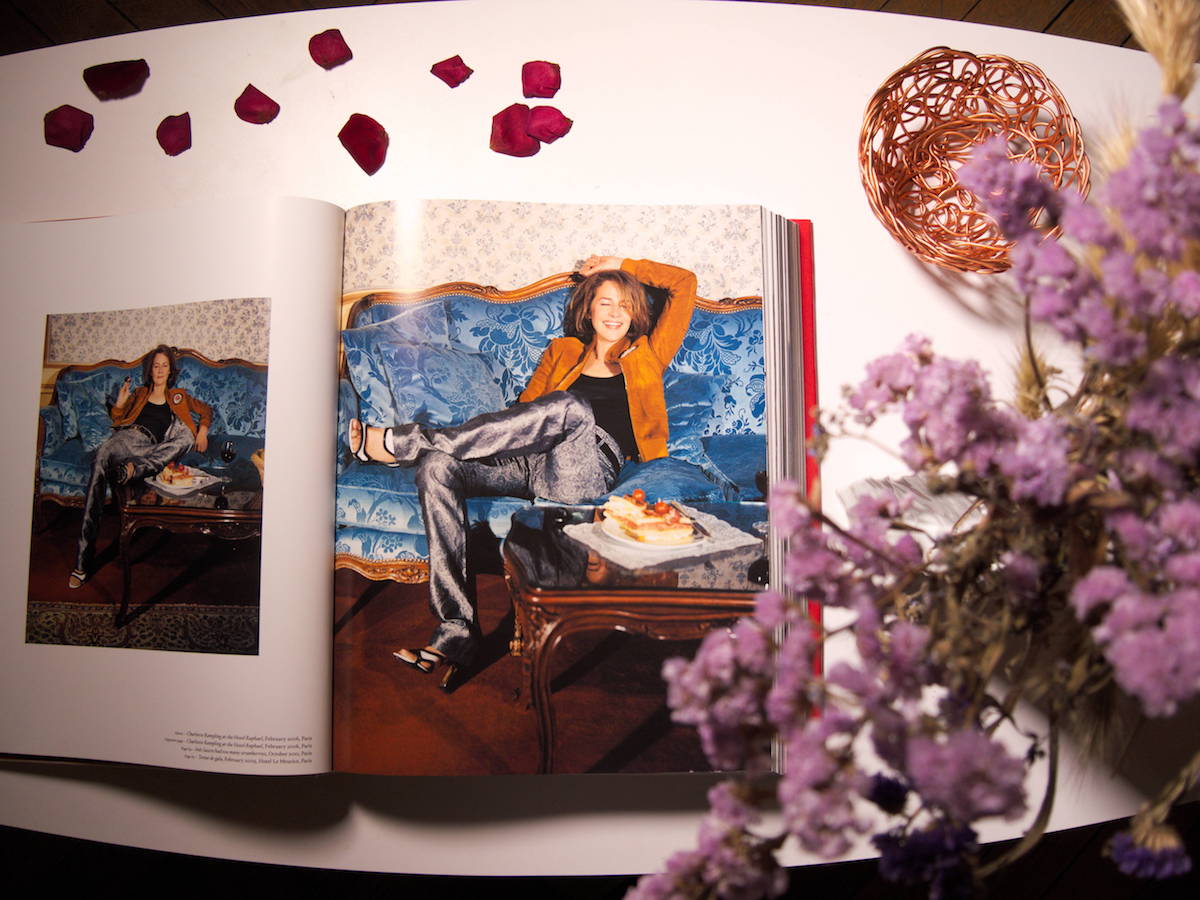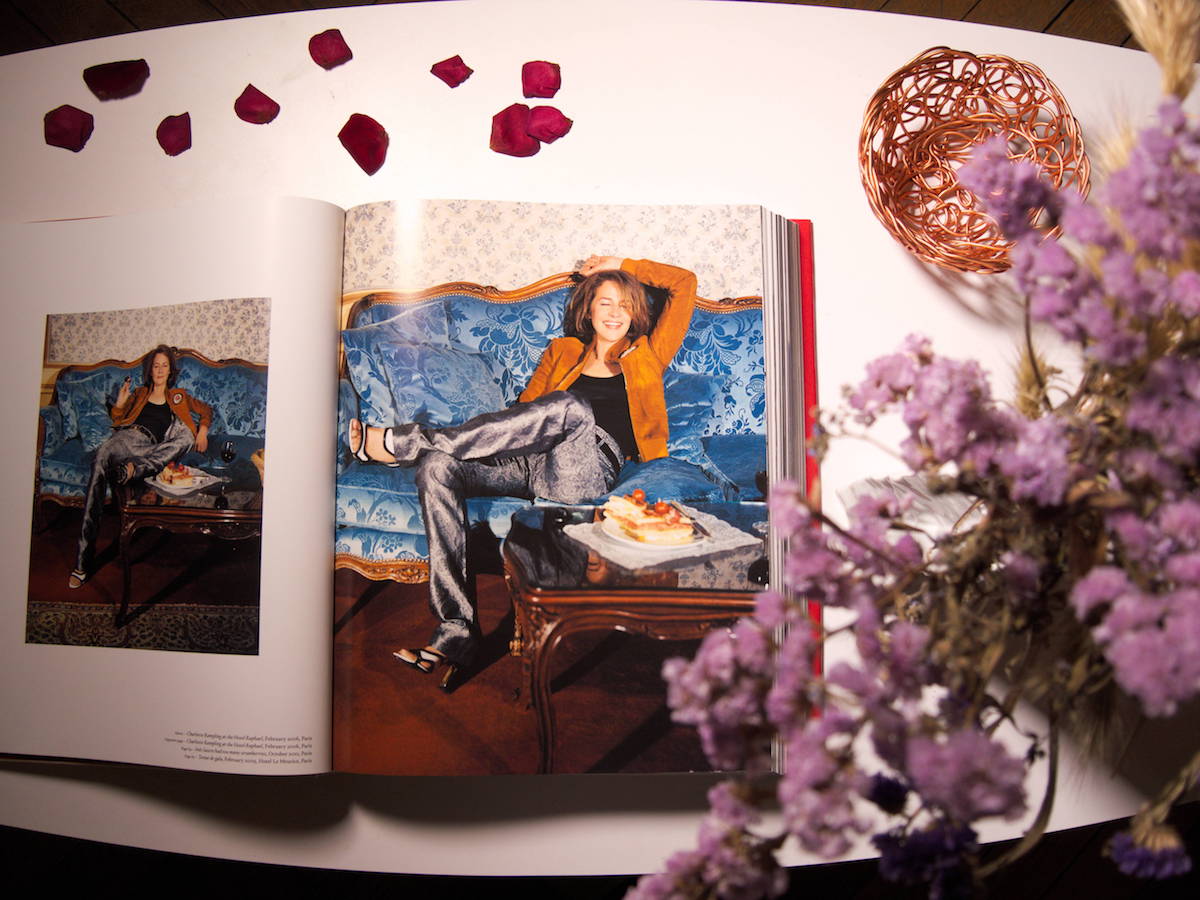 Recently we went to see a new exhibition by Bettina Rheims in Maison européenne de la photographie. The exhibition shows the work by Rheims from the early days of her career to this day in three different floors. And the photos – they really are something when you look at them in big frames and examine them closely. Rheims really has a sense of the erotic and sensuality, and she really knows how to bring the sexuality into her images. During her career she has shoot strippers, actresses, models, ordinary people and dead, filled animals. Her images are full of color, and there is always something interesting in the background, which kind of let you to imagine the story behind the picture.
I really love her work and I totally recommend you to go see this exhibition, if you are in Paris; it is quite an event!
Bettina Rheims exhibition (28.1.–27.3.2016)
Maison européenne de la photographie
5/7 rue de Fourcy, 75004 Paris

4