I decided to start a new serie that concentrate on sustainable fashion and how to build a more sustainable closet. In the first part, I share tips on how you can control your purchasing habits and how to take the first steps towards a more responsible lifestyle of dressing.
1. Go back to your own wardrobe! This is what I always do when I get excited about some new style that I have seen on magazine. I avoid buying new clothes and I try to use my wardrobe as a source of inspiration to create that wanted style. This has made me a bit more creative dresser.
2. Give up of buying new clothes because it is the new season. Think differently and invest only clothes that last long time, from season after season. Today trends changes so fast that you are always a bit behind if you choose to follow this path. Also, for me, it seems a bit ridicule in this IG era that, when some new trend hits from catwalk to everyday style you can see copy of it everywhere  – and there is nothing personal about it.
3. When you buy new clothes try to think it as an investment: consider, compare and try! Avoid impulsive shopping unless it is a love at first sight! In a couple years now I have noticed that my shopping habit have changed a lot: actually I never go shopping. And when I decided to invest some quality garment I try it on several time before I buy it. And if it is not there anymore, well, it wasn't for me anyway.
4. Favor clothing brands that respect ecological and ethical values. When ecological and ethical values ​​are important to the company, they are visible on the company's website. You can view the responsibility of the clothing brands and the degree of their transparency on this website: Rank a brand.
5. Make up at least five sets of clothes that you can combine the new garment, and make sure you actually are going to wear that new piece of clothing. For example, if your calendar is not filled with representation and festive occasions, it is pointless to fill the wardrobe with fancy clothes that you hardly wear.
6. Extend the life cycle of the garment. This is one of our most important tasks as a wearer! One way to extend the life of a garment is to buy clothes used from second hand markets. I dare to claim that I purchased about 90% of my clothes for my children and myself from flea markets (In Finland the second hand market system is very functional). While extending the life cycle of clothing, I also save a lot of money. Let's take an example. In high street stores, a new baby body costs around 10-15 euros. Then, when I want to sell it, I can ask for it only a few euros. So I lose a lot. When I buy used, I can sell it at almost the same purchase price. Yes, that's how the economy stays in shape!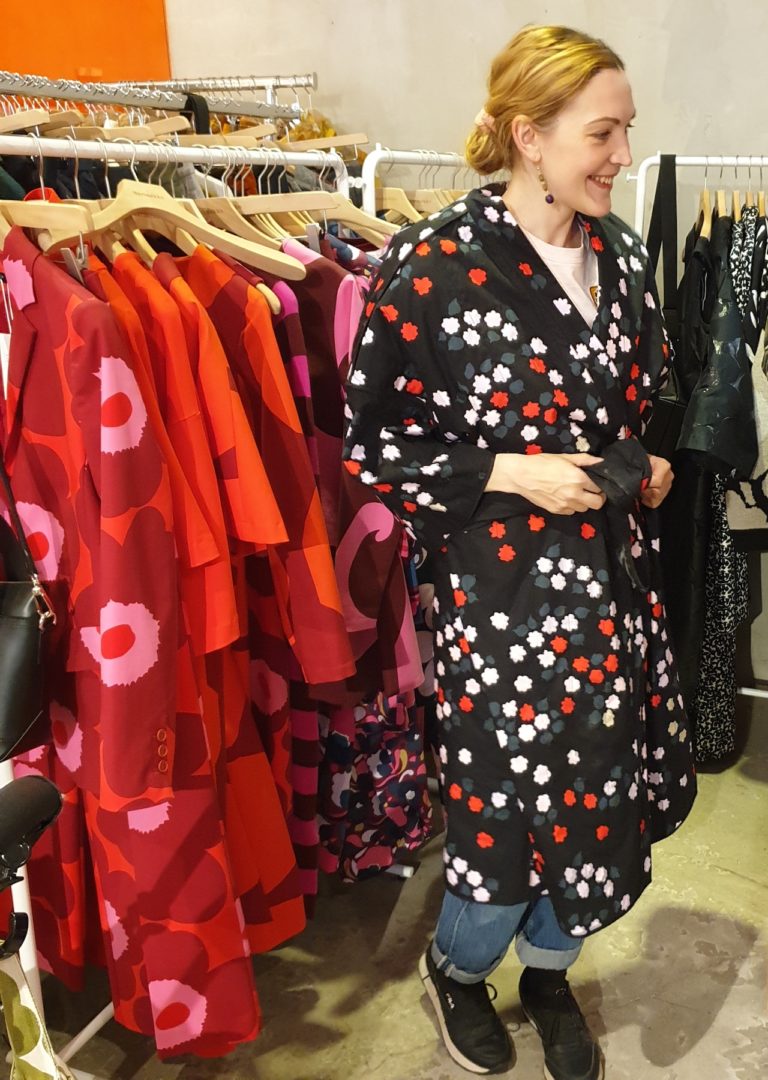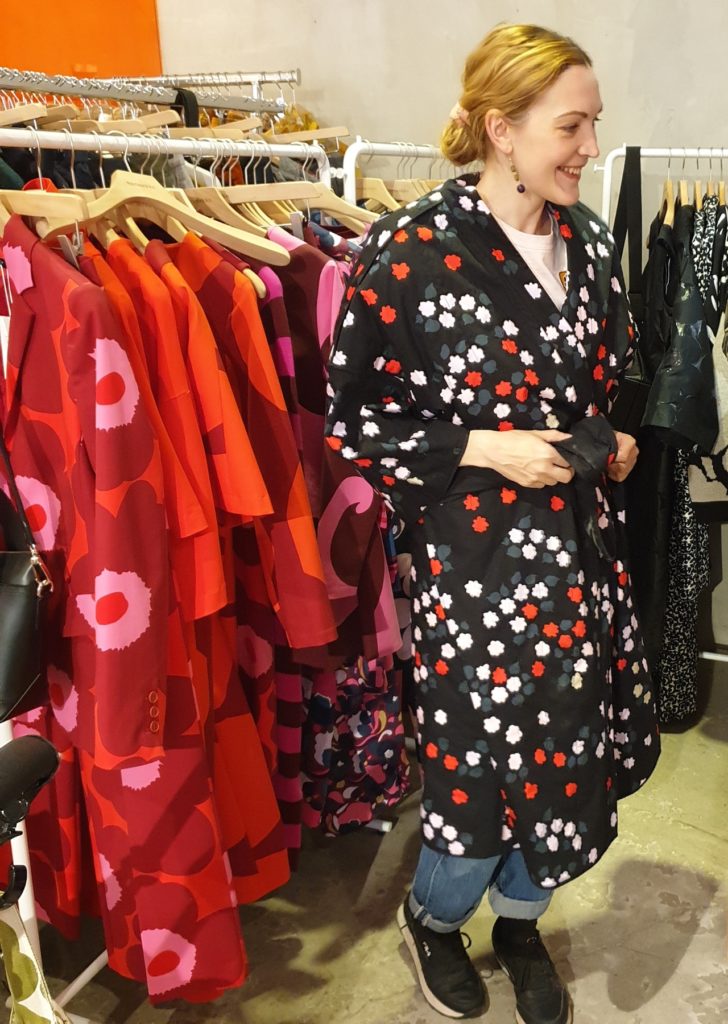 7. Think quality over quantity. When you buy new or old clothes, feel the material of the garment, check its details and seams, and look at the washing instructions. Learn how to take care of your clothes! Favor natural materials that are really comfortable to wear and they last long time in use. Thought, with new cotton clothes I would be careful, because making a cotton wool consumes a lot natural resources that, for example, there is no excuse to buy new pair of jeans every year. For me, I try to buy cotton clothes as used.
8. Try a shopping diet! The shopping diet is a good habit to change your shopping habit and learn how you usually act. You don't need to start a radical diet over a year, but try just for a couple of months – and you will see, that your consumer habits have changed. For me it works, that I write down every garment that I buy on my accounting and calculate after every month how much money I have spend on new and used clothes. And every month I want to be wiser and save more money. Actually I started to but more money on my saving account.  So shopping diet can actually help your mind function better and clearer and you will save money, too.
9. Borrow and lend. The clothing rental model is still taking baby steps, but in the future it will become more popular. More information where you can rent clothes you can find for example here. Also, think if you could lend your clothes to your friends, co-workers or neighbors.
10. Avoid going clothing stores – out of sight, out of the way (and from your mind).
Rear more:
This is how you beat the wardrobe crisis
Wardrobe analyze – and how to extend life of clothes
Recycle, get rid of stuff and set yourself free
6 reasons why you should buy reused garments