Viime aikoina olen pohtinut paljon kulutustottumuksiani ja ekologista jalanjälkeäni. Kierrätämme kyllä Pariisissa kaiken minkä voi, asioimme pääsääntöisesti luomukaupassa, emme omista autoa, ja ostan suurimman osan vaatteista käytettynä (mieheni tuskin ostaa uusia vaatteita). Omiin kulutustottumuksiini tuli suuri muutos noin pari vuotta sitten. Ylipursuava vaatekaapin sisältö alkoi ahdistaa. Raskausaika hillitsi edelleen vaatteiden hamstraamista niin uutena kuin käytettynä. Nuukuus on jäänyt päälle. Silti tyylistäni en haluan missään nimessä tinkiä. Seuraan työni puolesta muotitrendejä, ja rakastan pukeutua, mutta yleensä teen sen niin, että pyrin luomaan muodikkaita asukokonaisuuksia oman vaatekaappini sisällöstä.
Miksi nostan aiheen esille juuri nyt? No siksi, että alennusmyynnit ovat taas täällä, ja helposti vaatekauppojen rekeiltä tulee haalittua kesävaatteita, joita ei oikeasti tarvitse. Jokainen meistä on varmasti vuosien varrella hamstrannut kesävaatteita aivan riittämiin, ja päällepantavaa olisi varmasti kesän jokaiselle päivälle.
Tavallisestihan käy niin, että lopulta sitä jumittaa koko kesän muutamassa helpossa vaatteessa, ja suurin osa sesonkivaatteista jää käyttämättä.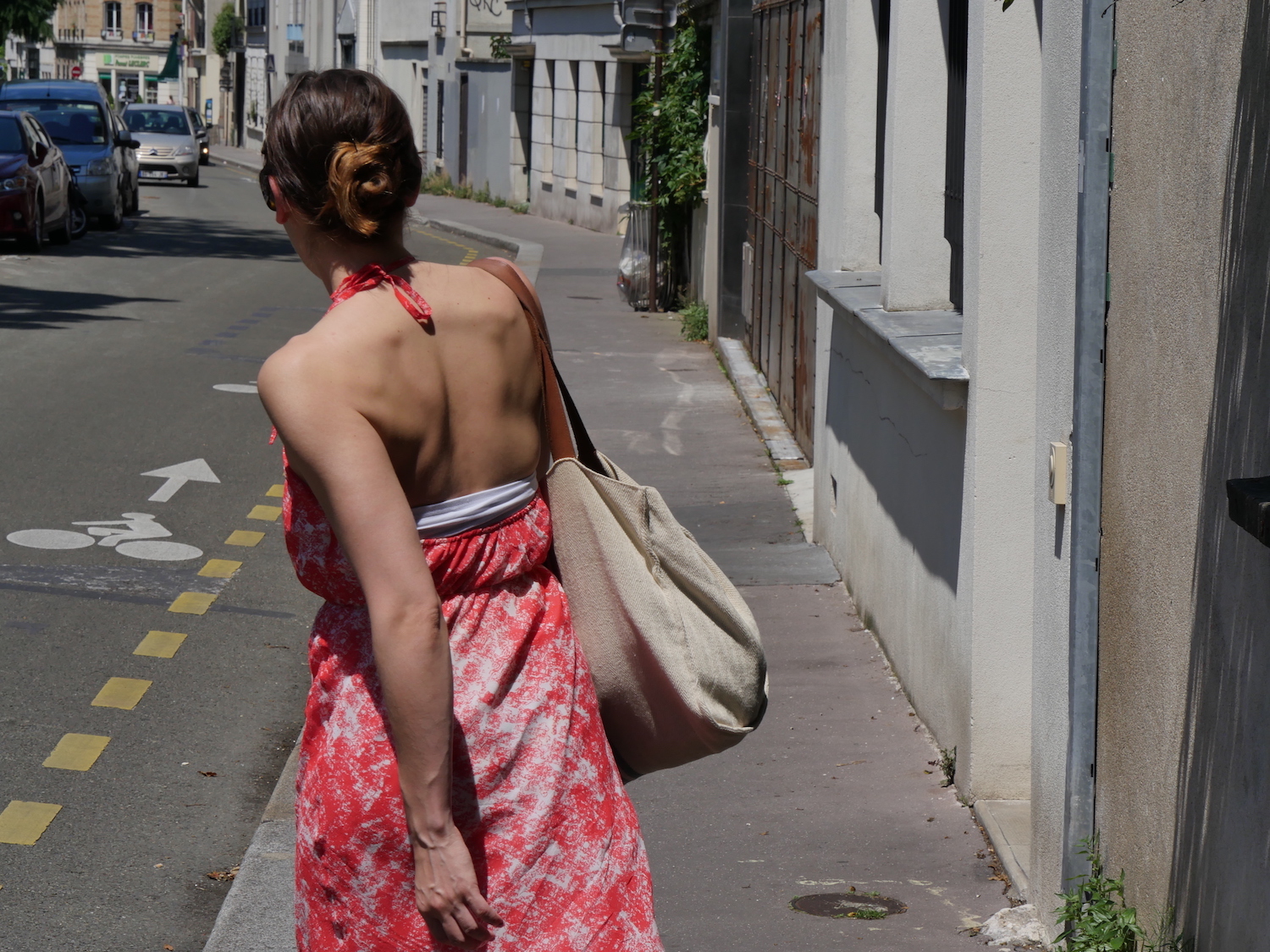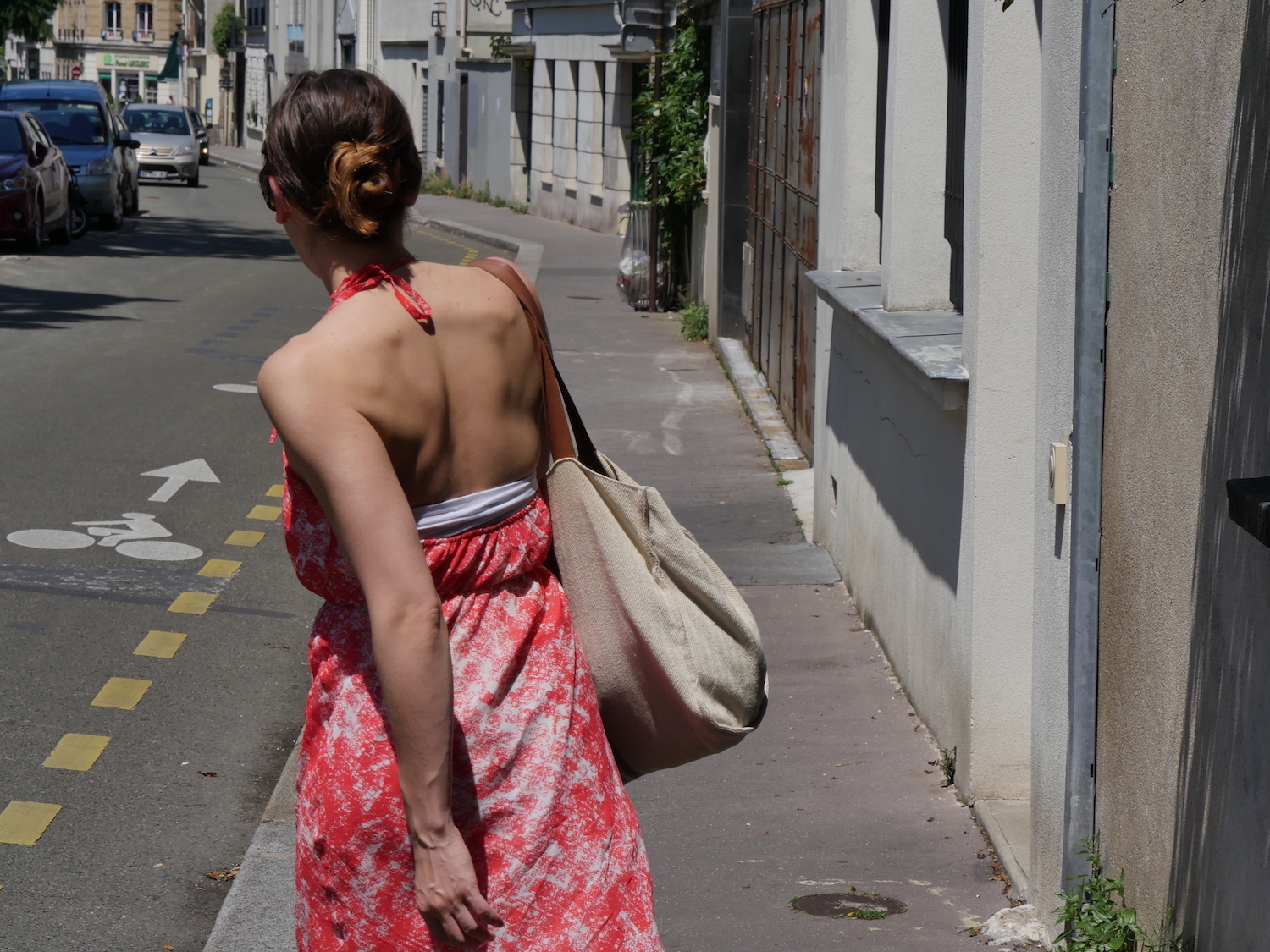 Omalla kohdallani suurta iloa tuottaa käydä läpi kesävaatevarastoani raskausajan jälkeen. Sieltä löytyi myös kuvassa näkyvä Ivana Helsingin silkkimekko, jonka ostin aikoinaan käytettynä. Joka kesä se on täyttänyt tehtävänsä. Niin täyttää tänä kesänäkin. Taidan nimetä sen Pariisi-mekokseni, sillä olen käyttänyt sitä siitä lähtien, kun ensimmäisen kerran muutin Ranskaan.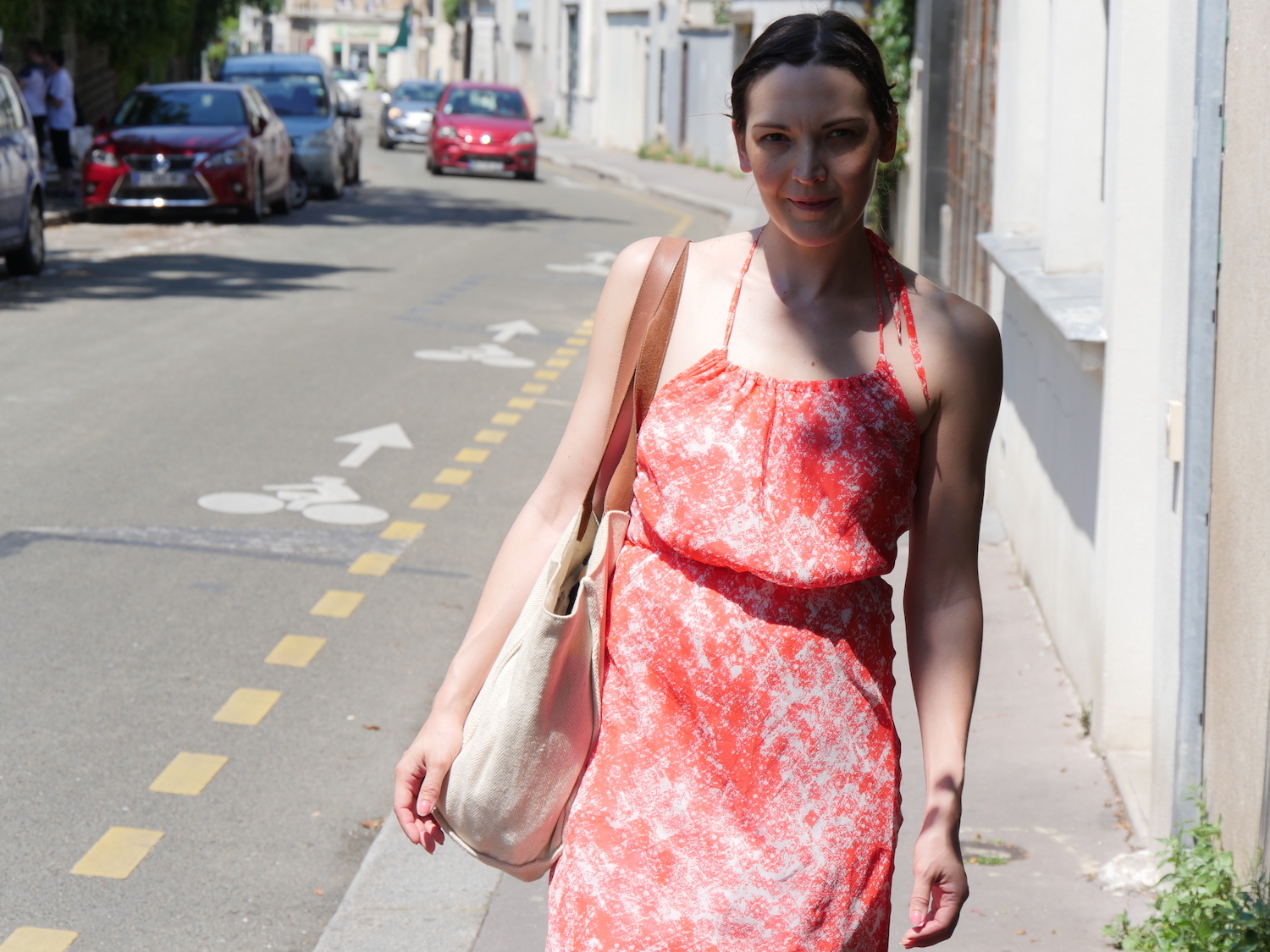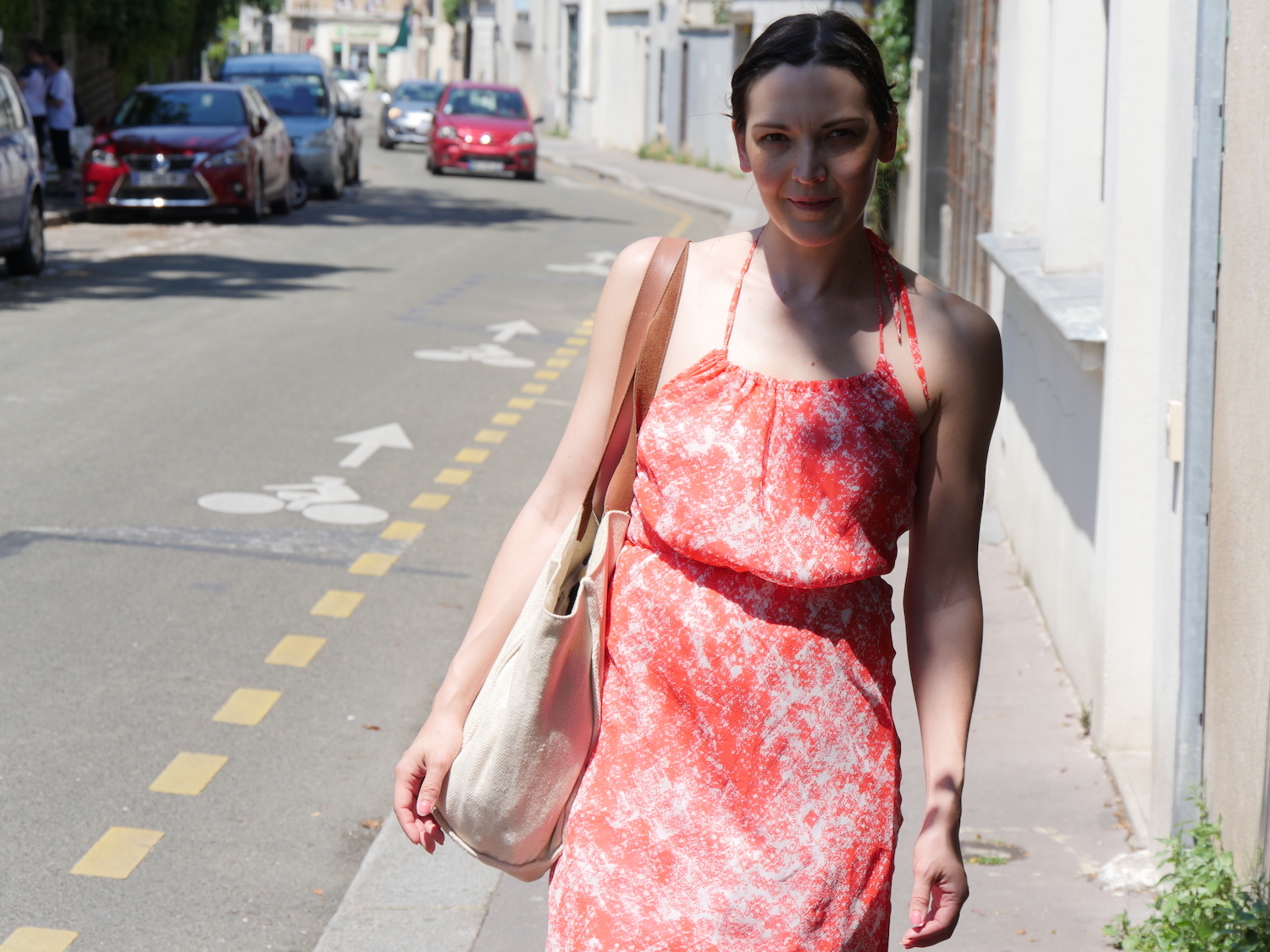 Lately, I have been thinking a lot about our consumer habits and our ecological footprint. We do recycle everything we can (although it is a bit difficult here in Paris), shop mostly at an organic food market, we don't own a car, and I usually buy clothes from vintage shops or used from online boutiques. All these changes came about a couple of years ago, and I got increasingly thrifty during my pregnancy. I mostly say no to buying new clothes and I try to use my creativity to create fashionable outfits by "shopping " in my own closet.
The sales for this season have already started, and it is always tempting to go shopping and buy more stuff, but how many summer clothes do we actually need? I am sure we could all find that perfect summer outfit in our own closet. And isn't it true that on those hot summer days we keep using the same favorite outfits again and again. Or least I do. Anyway, it is wiser to buy quality rarely than to buy cheap tops and dresses every week. A simple rule, which we forget too often. Summertime should be all about chilling — the same rule goes for dressing up: that means we put on the first dress that we find in our closet.
In these pictures you can see a silk dress by Ivana Helsinki. I bought it a couple of years ago from a second hand market. I have worn it every summer, actually ever since I moved to Paris for the first time. The dress has served me well, as it does today.
After three summers in France I can officially name it "the Paris dress".

2