Yesterday I visited a really interesting event organized by Pre Helsinki. Pre Helsinki House presented four Finnish fashion designers and three collections by Hanne jurmu, Juslin Maunula, Saara Lepokorpi and Aamu Salo.
The idea behind Pre Helsinki House was to create a mixture of showroom, fashion show, installation and performance art. And oh boy, this little "dollhouse" where the designers showed their collections each in a differently themed room was an experience which definitely left its mark on the Paris fashion week.
What I also learned is this: Today fashion shows need to be more about feeling, more about installations and more about experience. This idea of creating a house where you can visit different types of rooms with their decorations, fashion collections and unique atmospheres highlights the idea of visiting an art exhibition and not just a fashion show, where you look at the collection for about ten minutes and then it's over. So I gave a high five to this idea and of course to the talented Finnish designers.
The first room called "Bedroom" featured a collection by Aamu Salo. Two models were presenting pieces of clothing by Salo while lying in bed. "The bed is a place where our minds are active whilst the body rests", said the designer.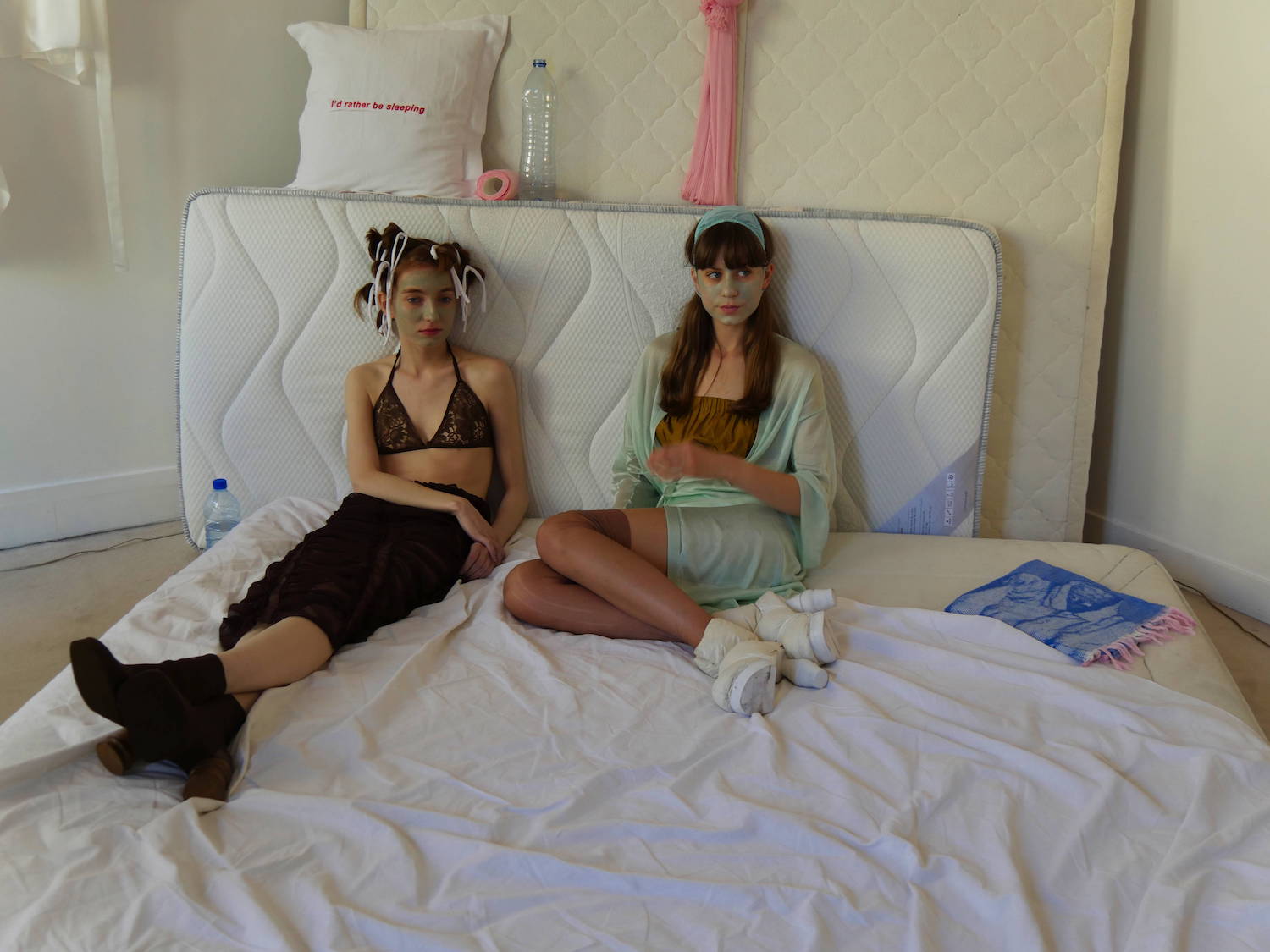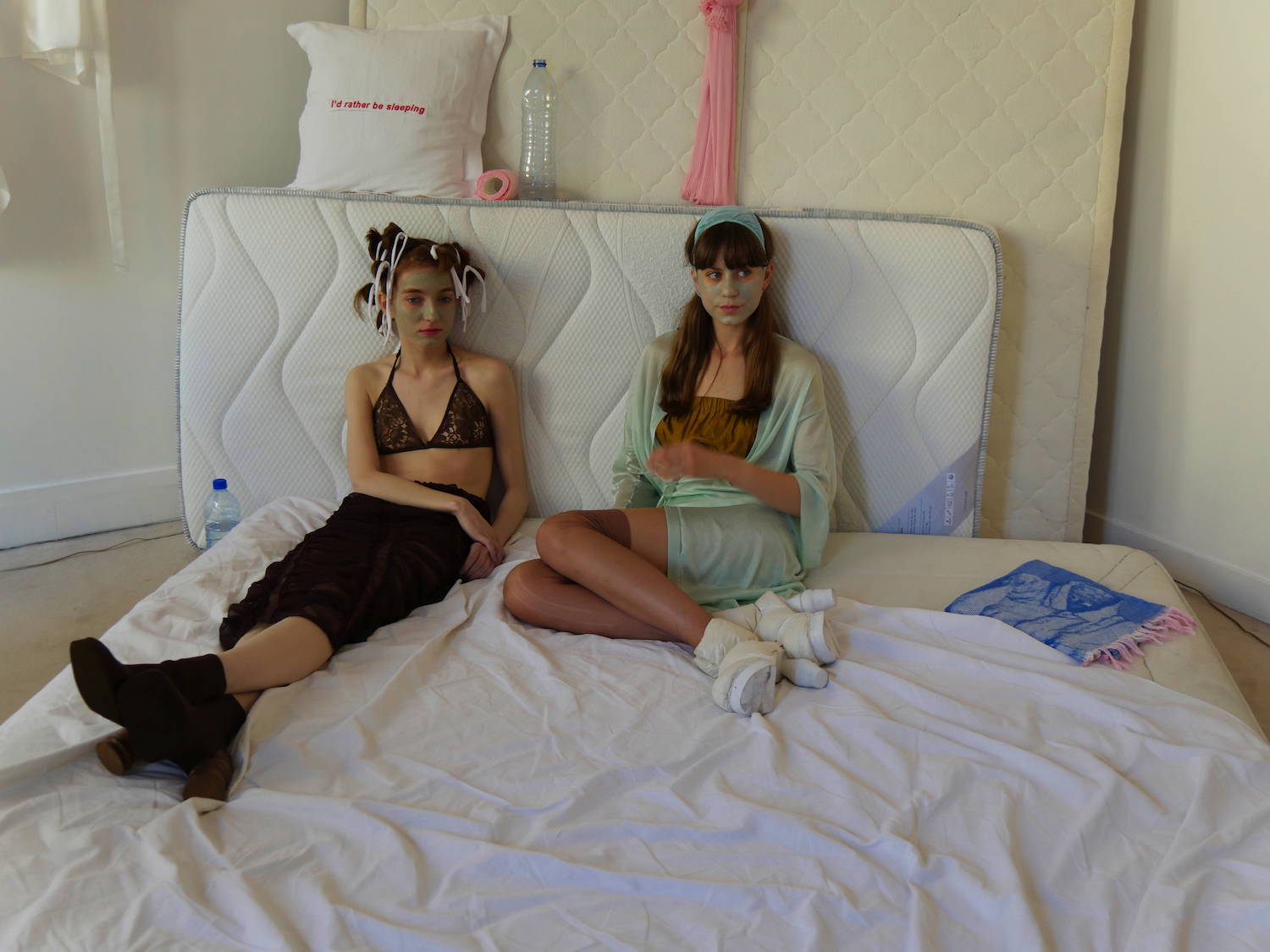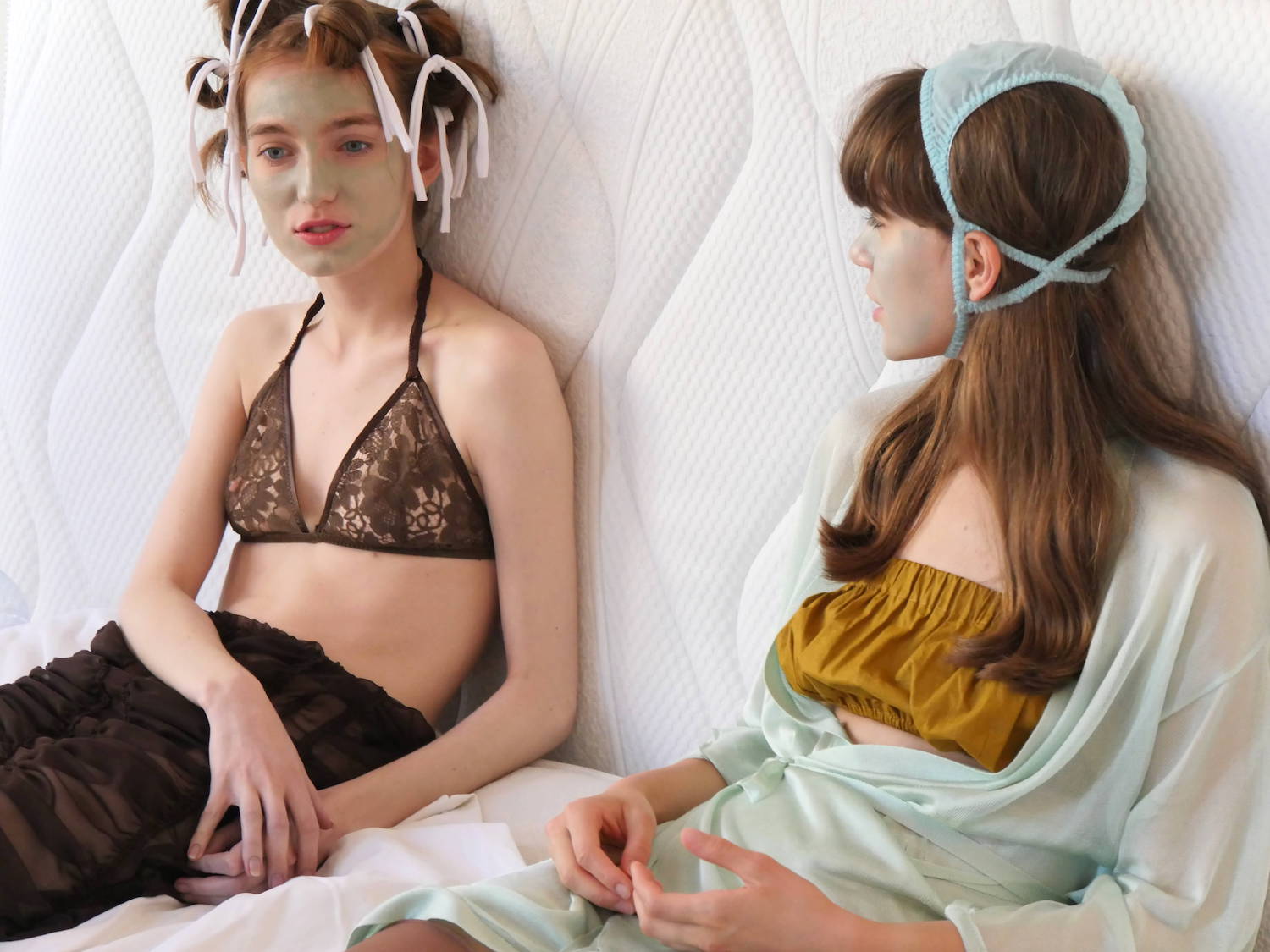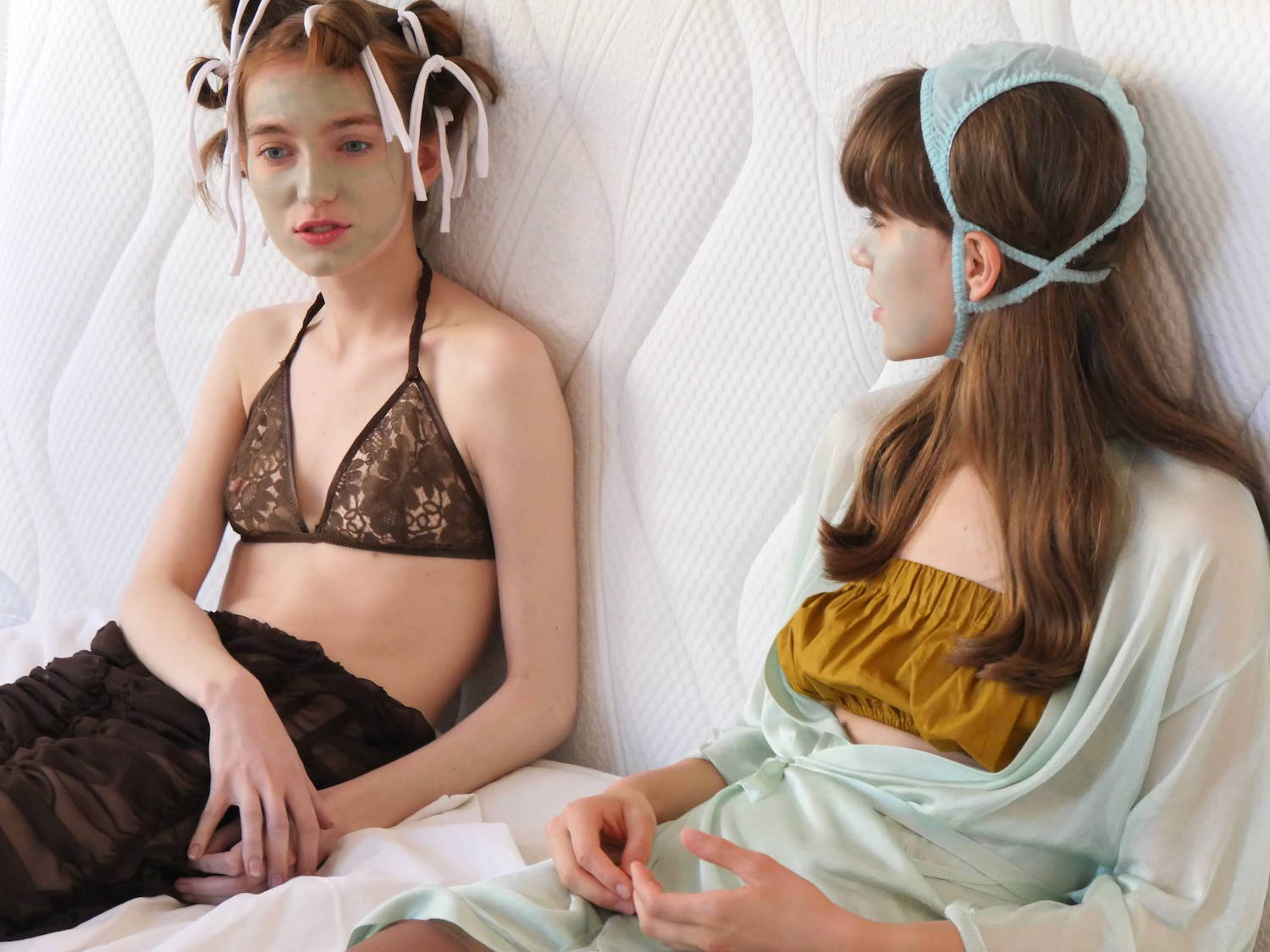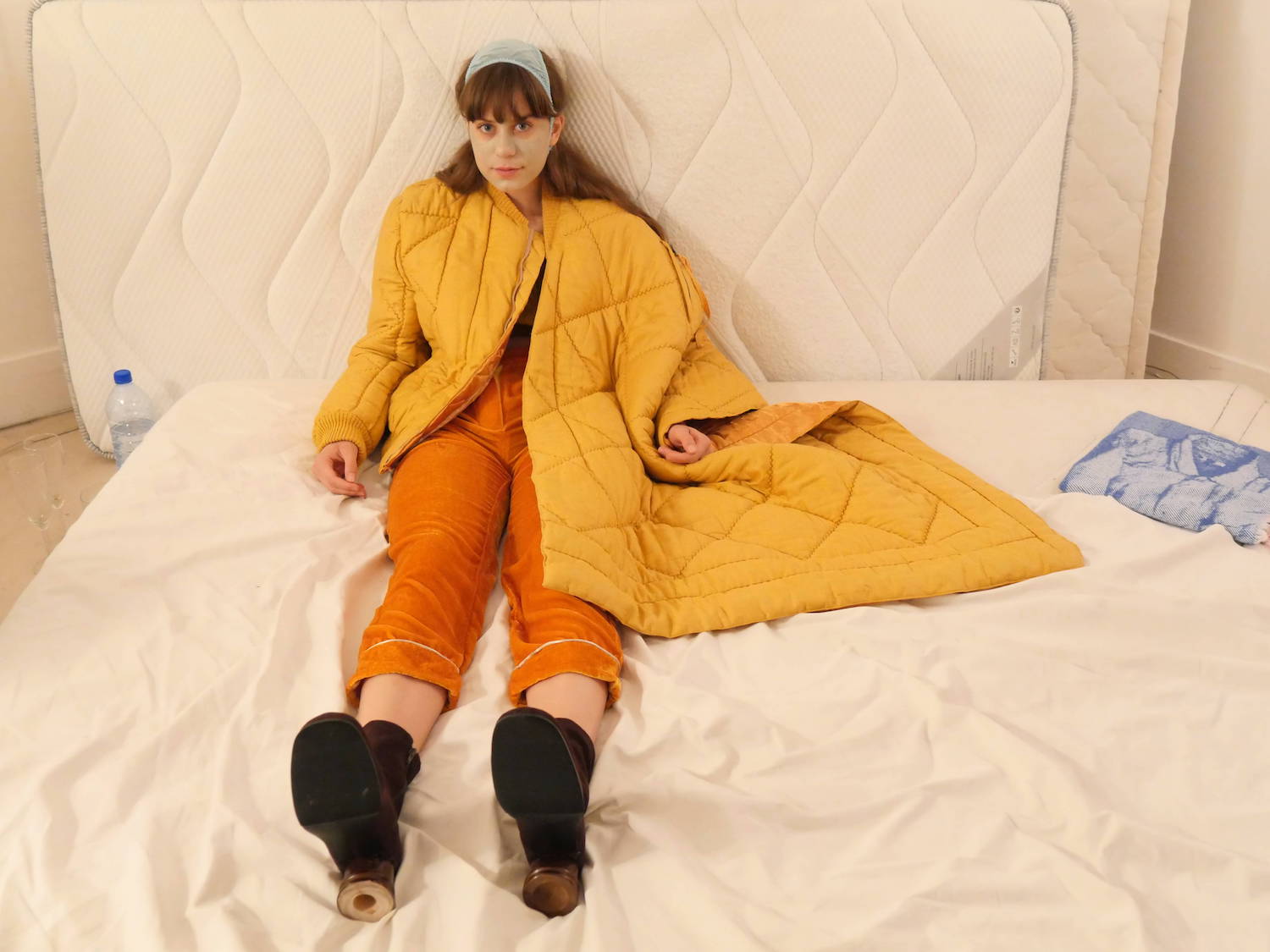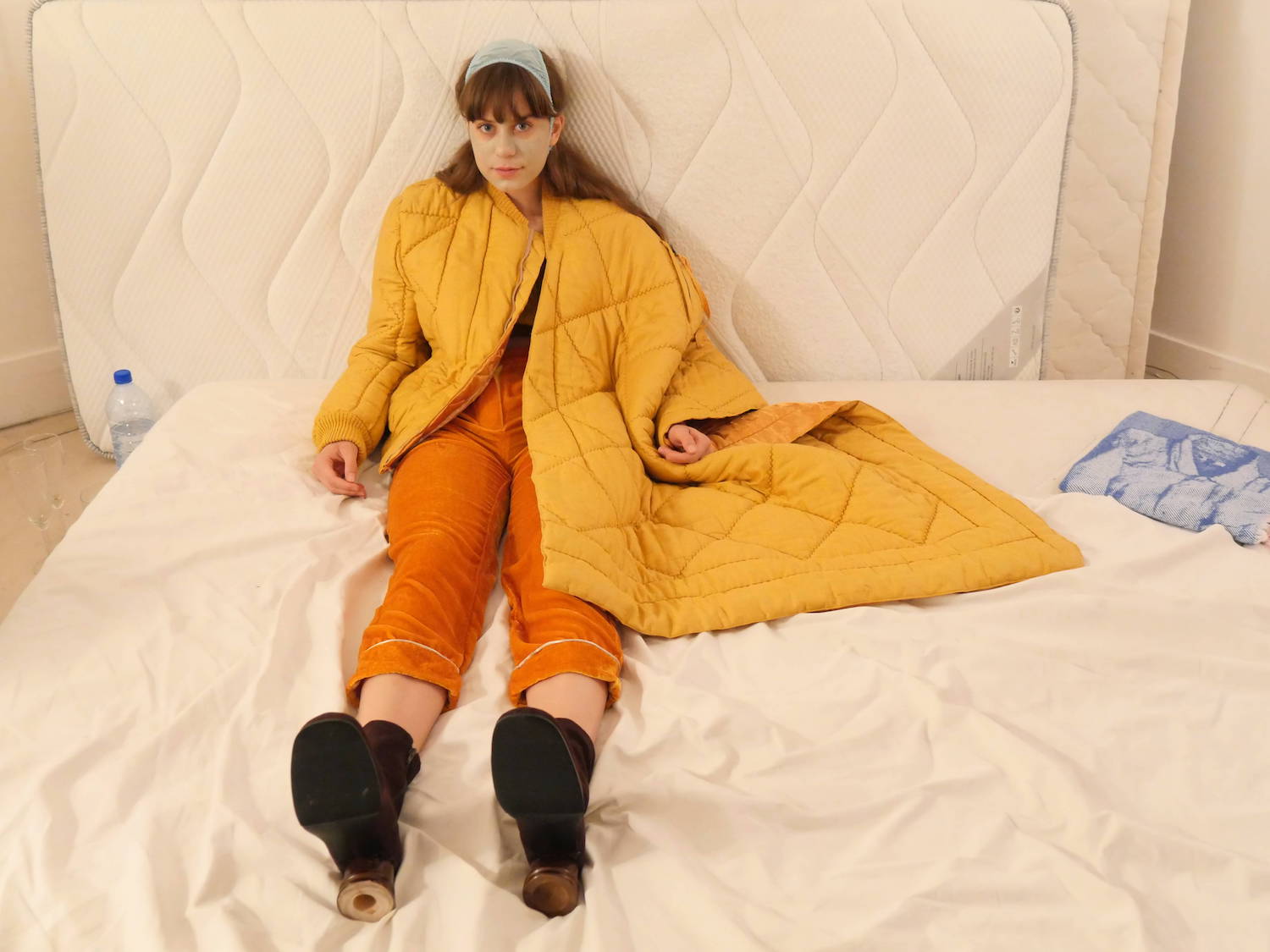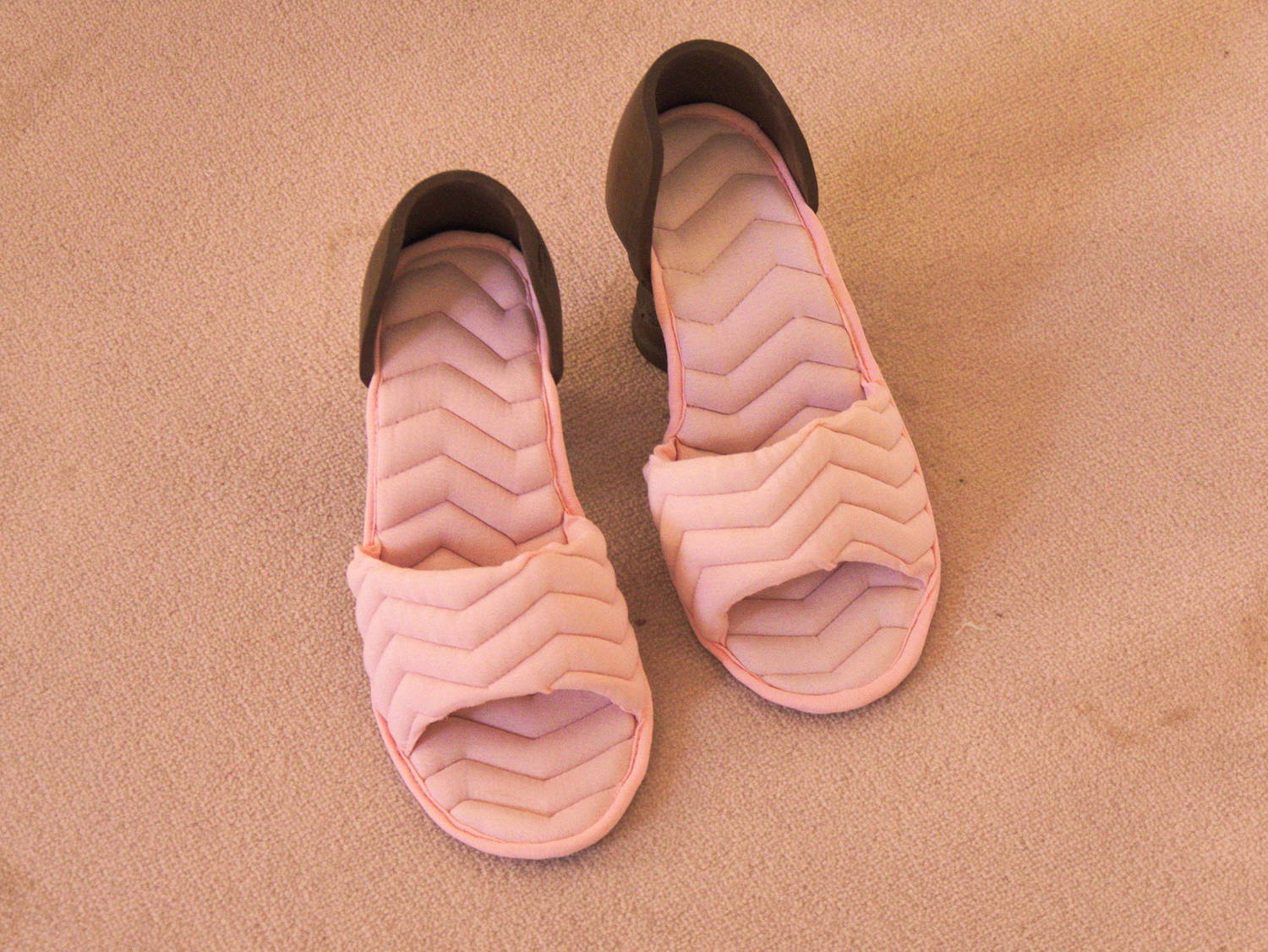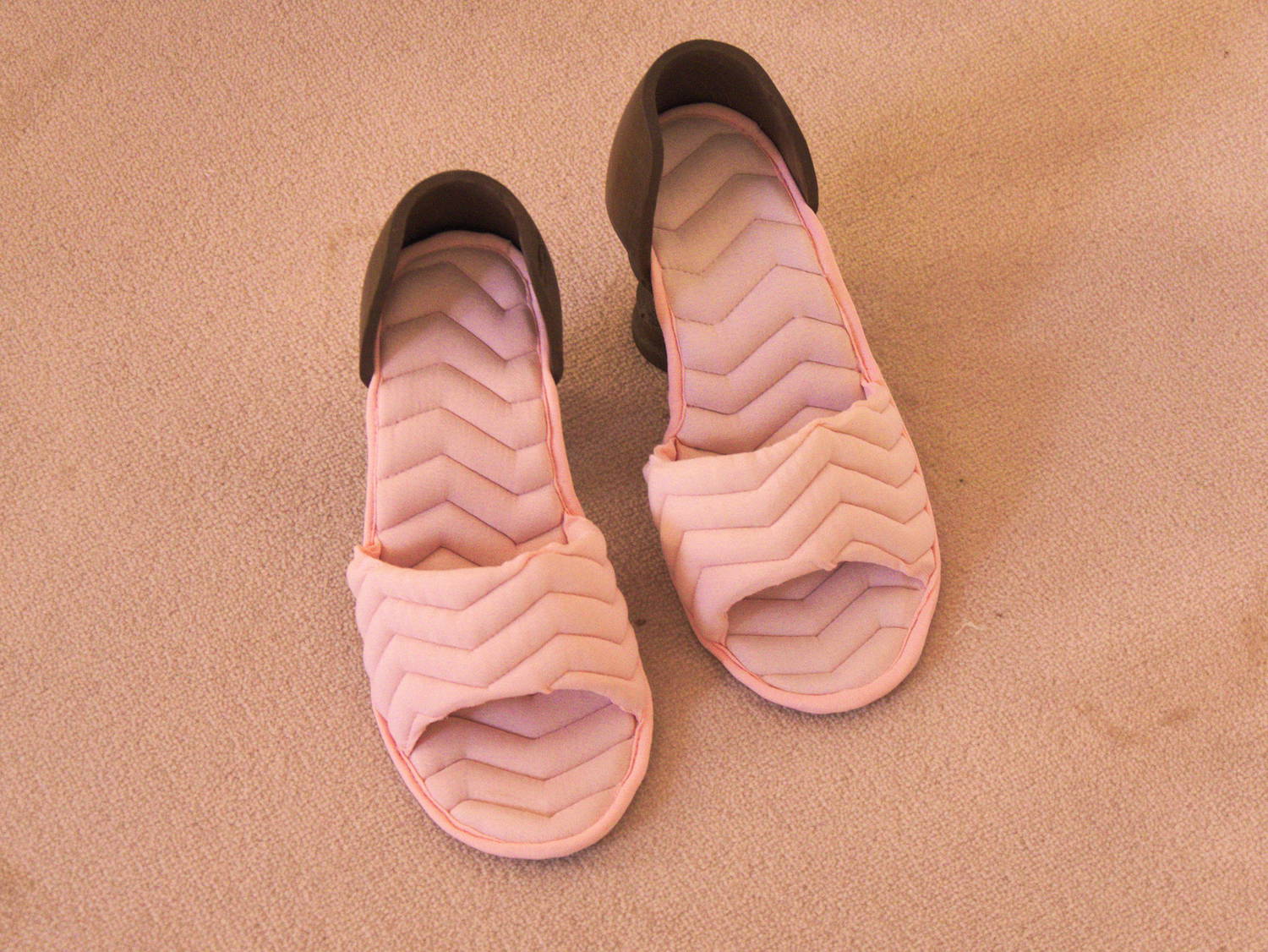 The second room featured pieces of clothing by Hanne Jurmu. In the "Living room" Jurmu was showing a teaser of the ongoing project of her Master's thesis. With the clothes that were on display in the room, she was intenting to tell a story.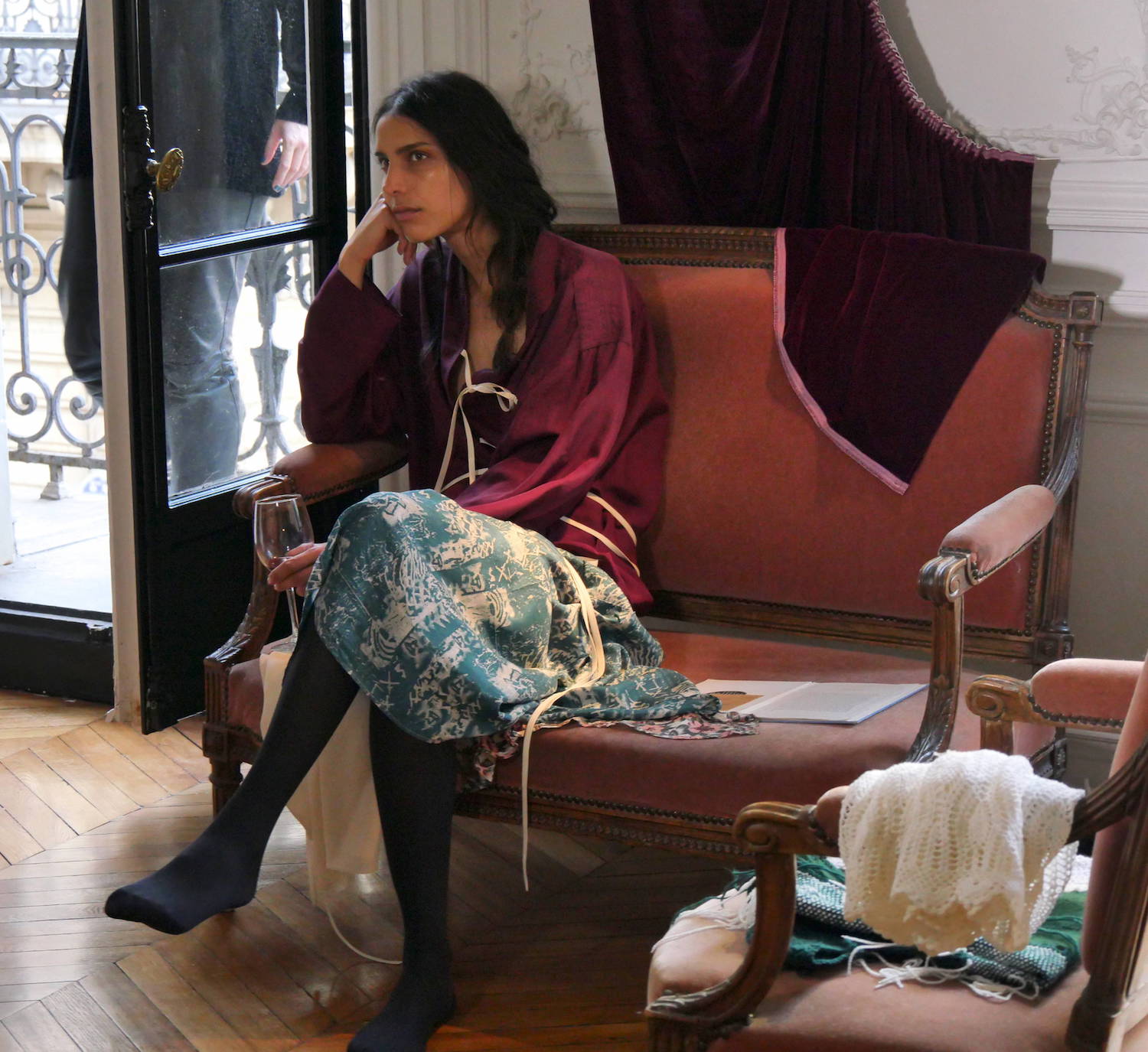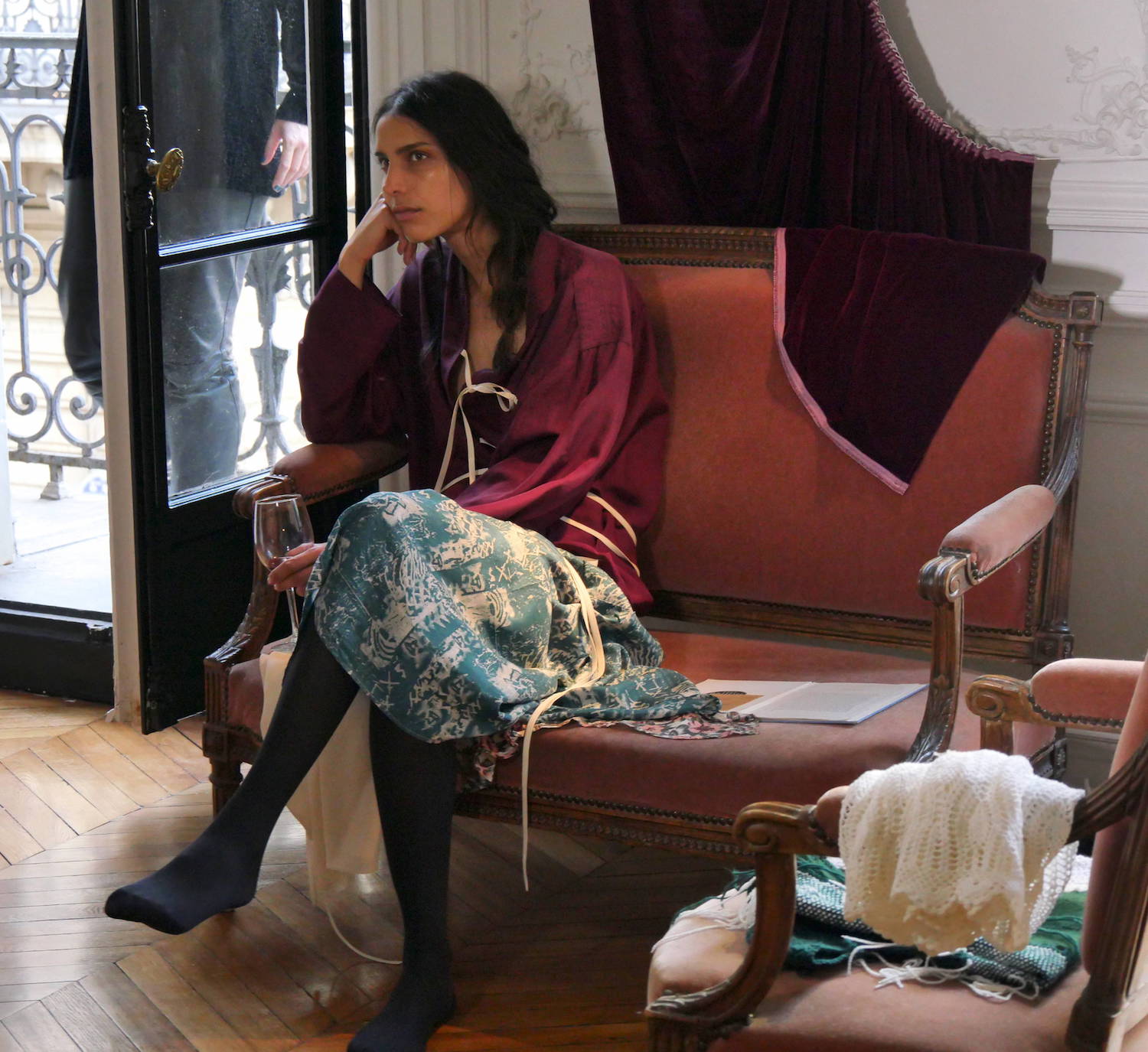 For Jurmu the value of clothes increases when there is a story and history behind them. Next to the clothes there was a little text telling the story behind the clothes, like where they had been found or who the original owner was. In her collection, Jurnu wanted to highlight the value of sustainability.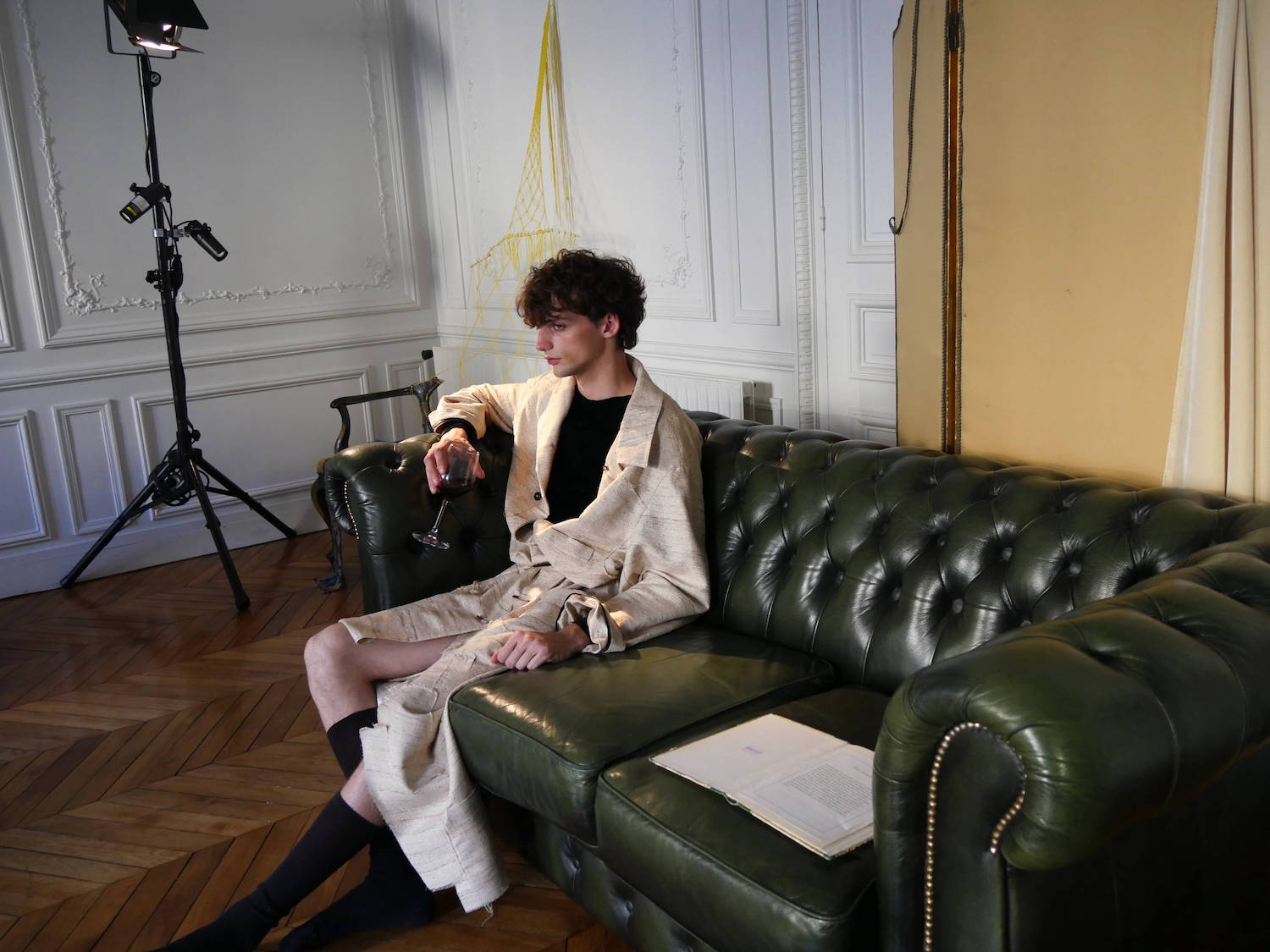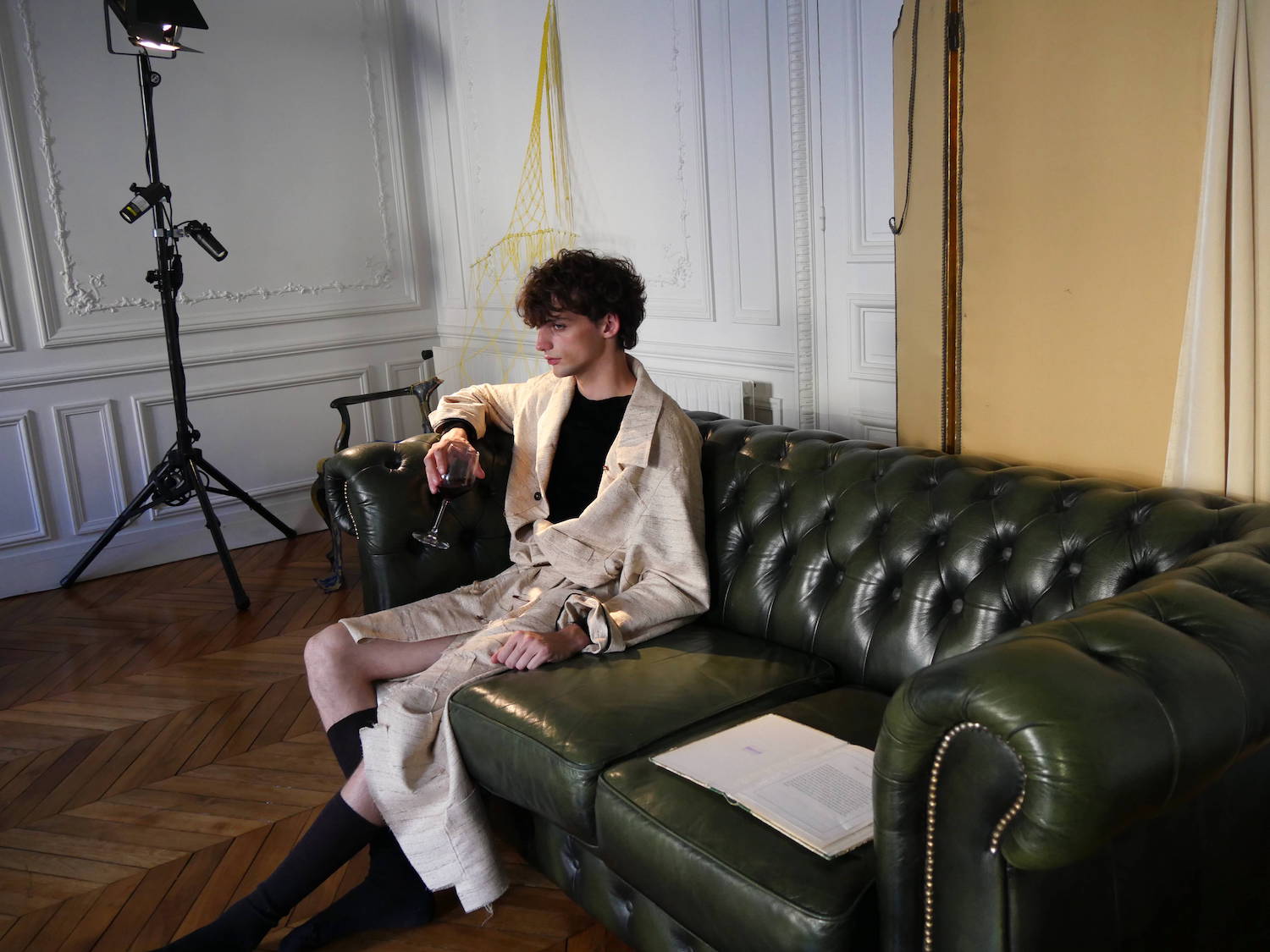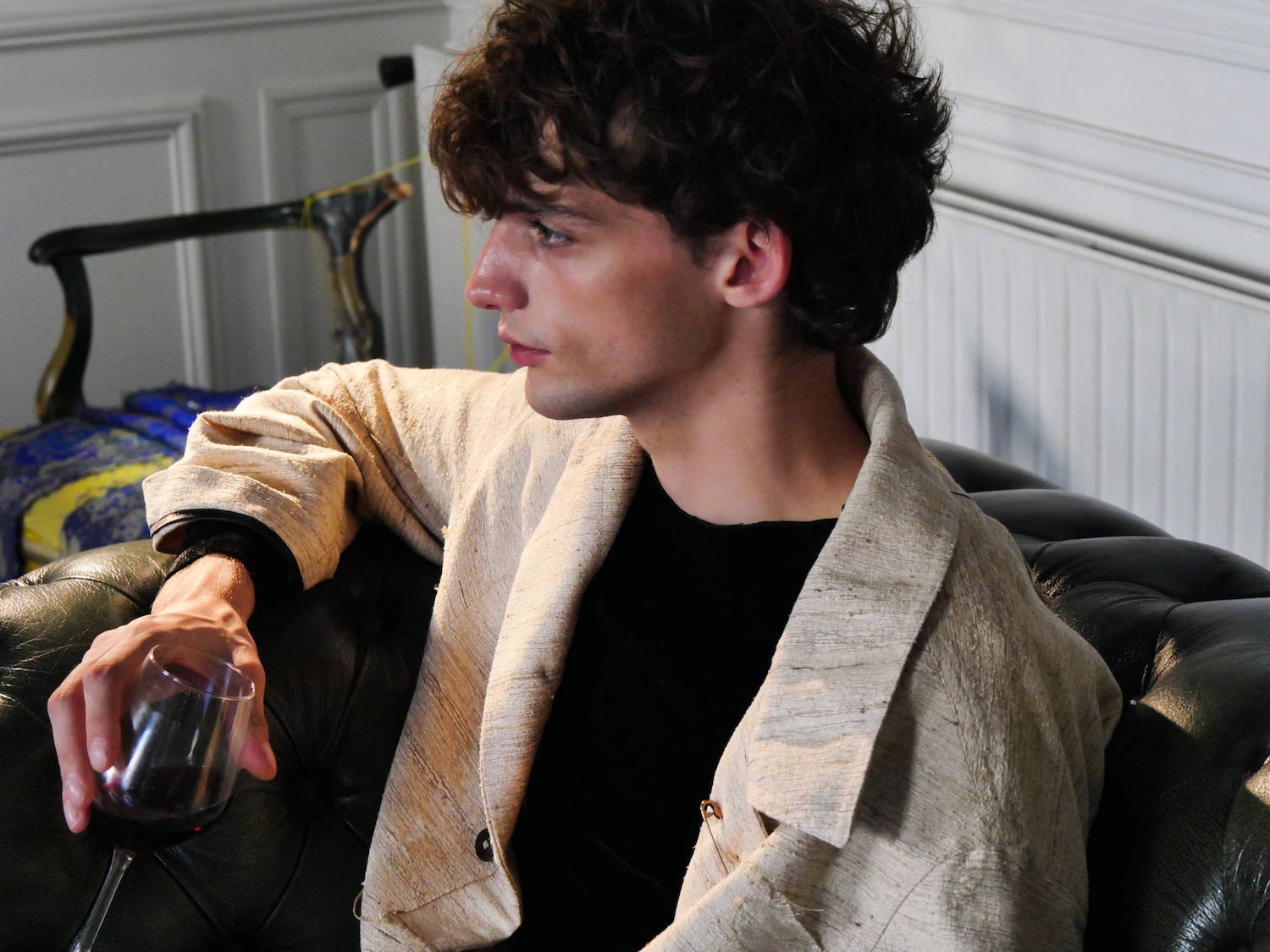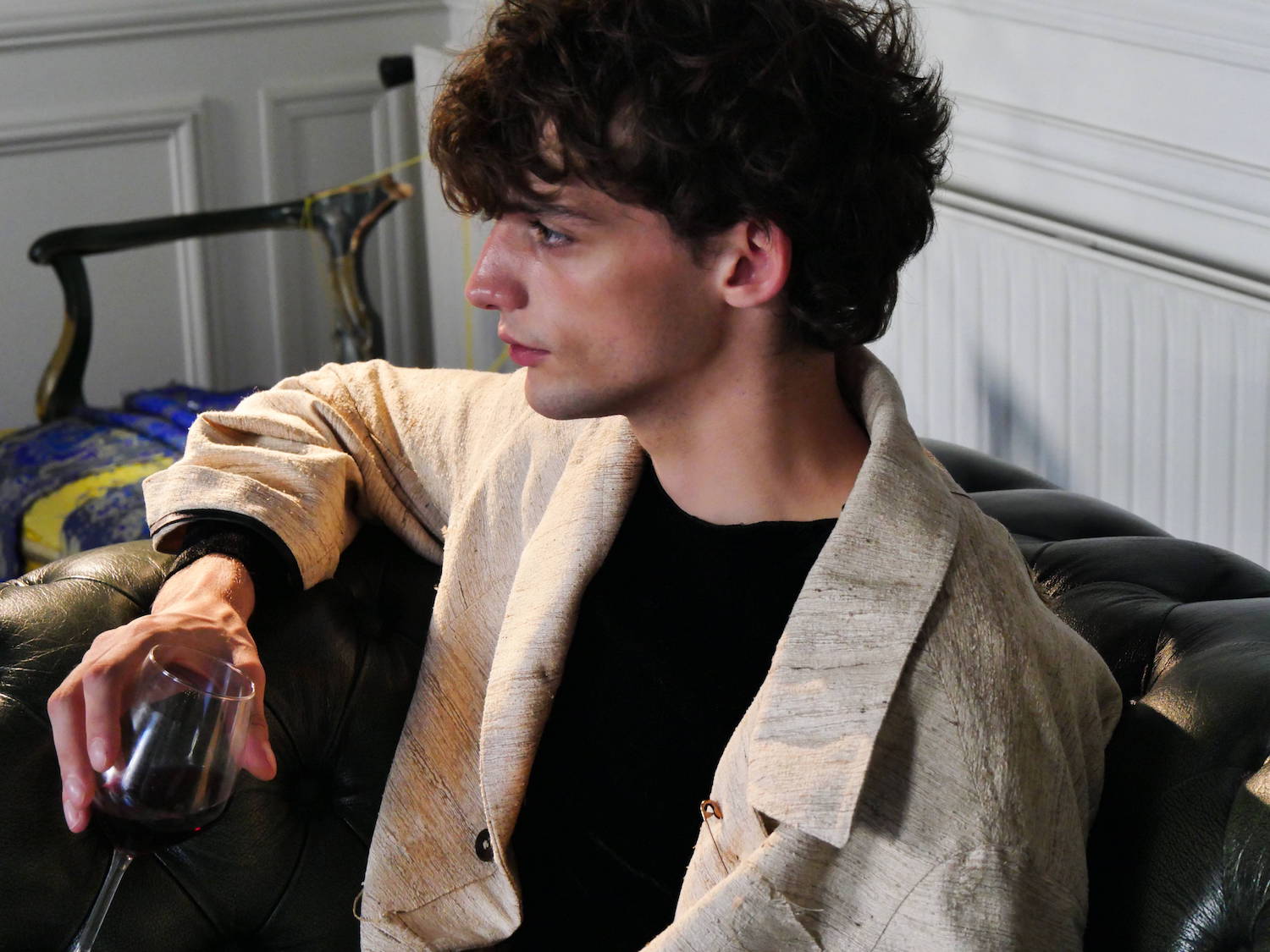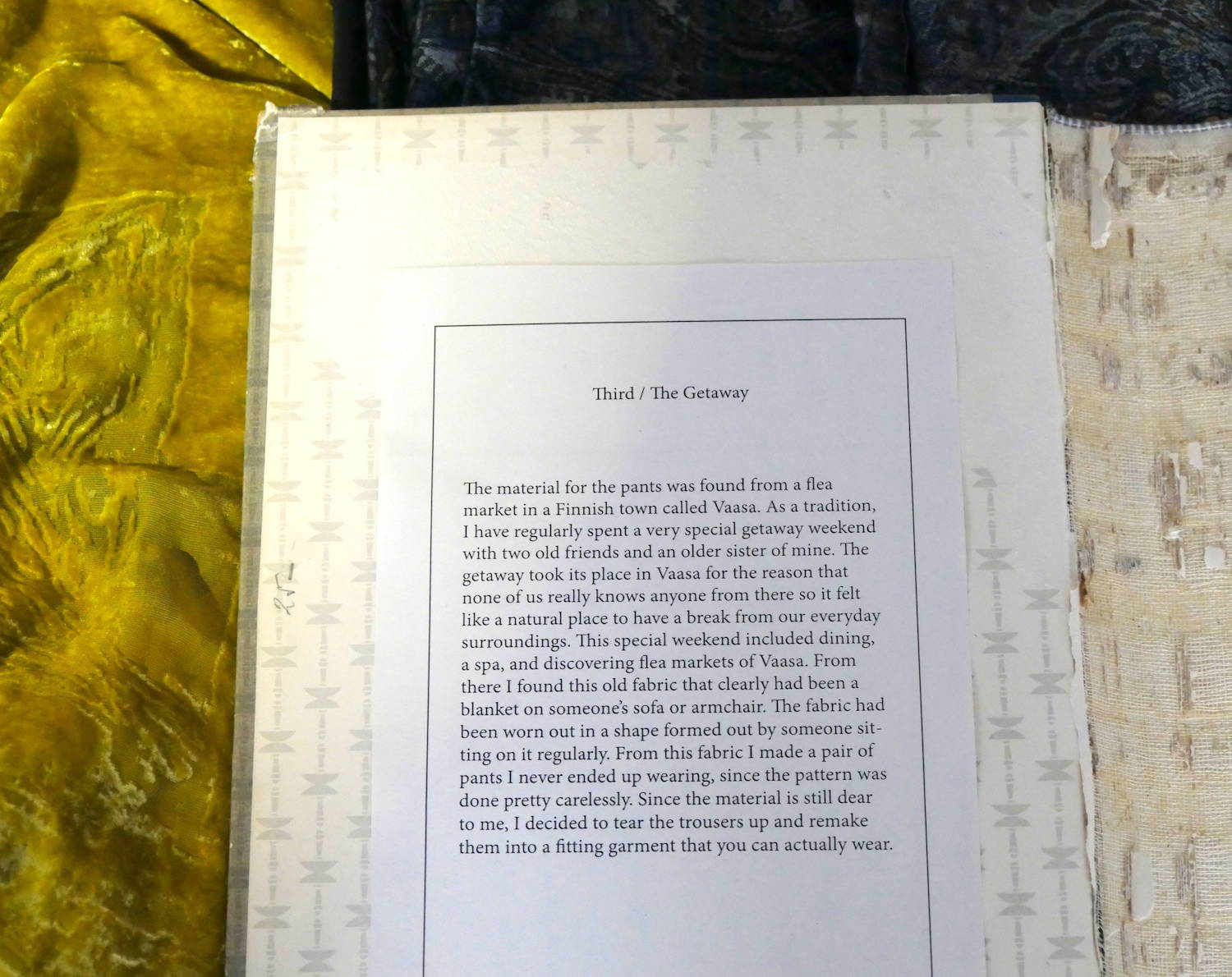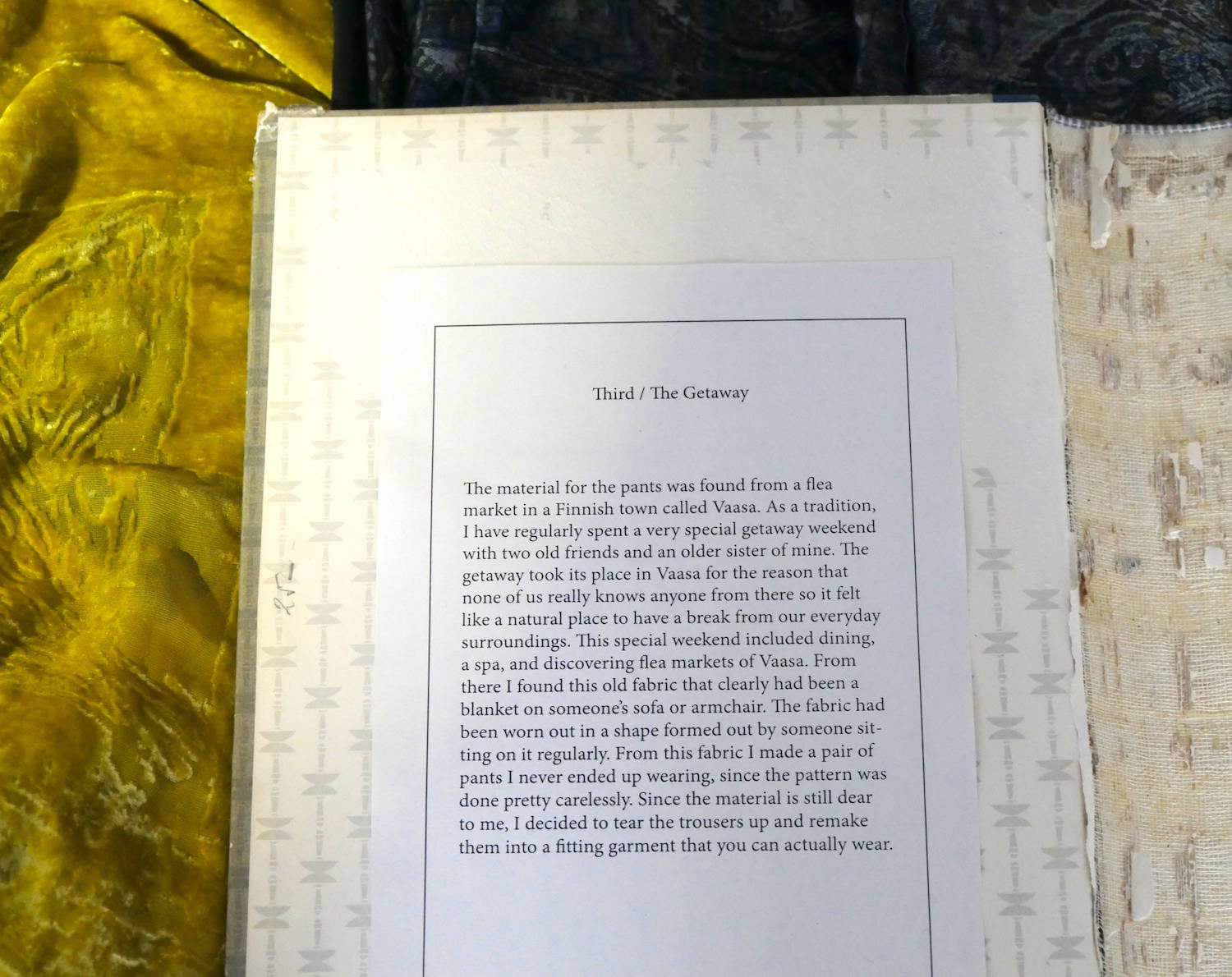 Thirdly in Pre Helsinki House we saw a collection by Laura Juslin and Lilli Maunula. This duo examines the world of fashion through constructional and architectural elements. No wonder, with Maunula being an architect and Juslin a fashion designer. Together they make a perfect combination. The duo presents their collection once a year at Paris fashion week, always in the context of a spatial installation.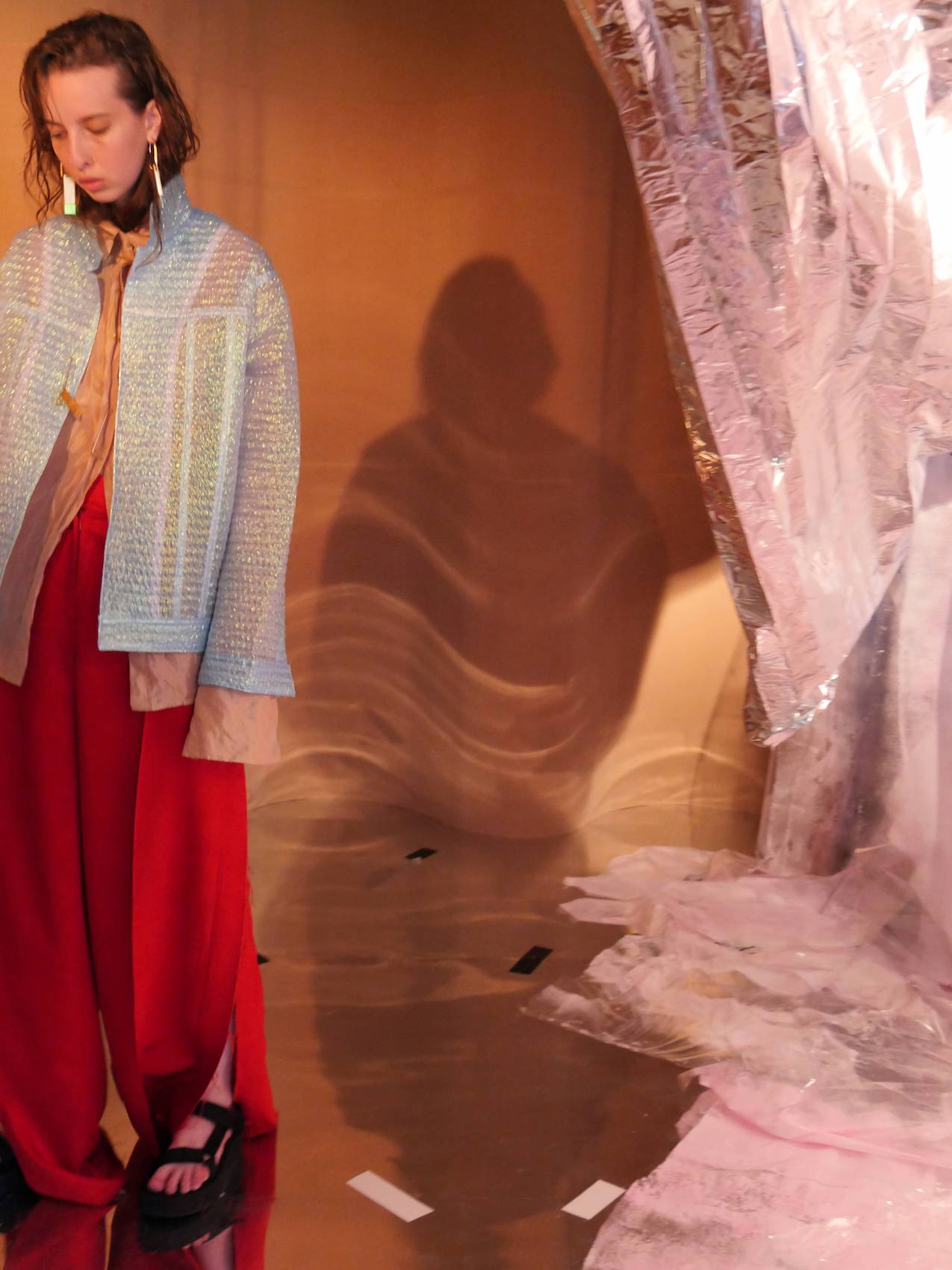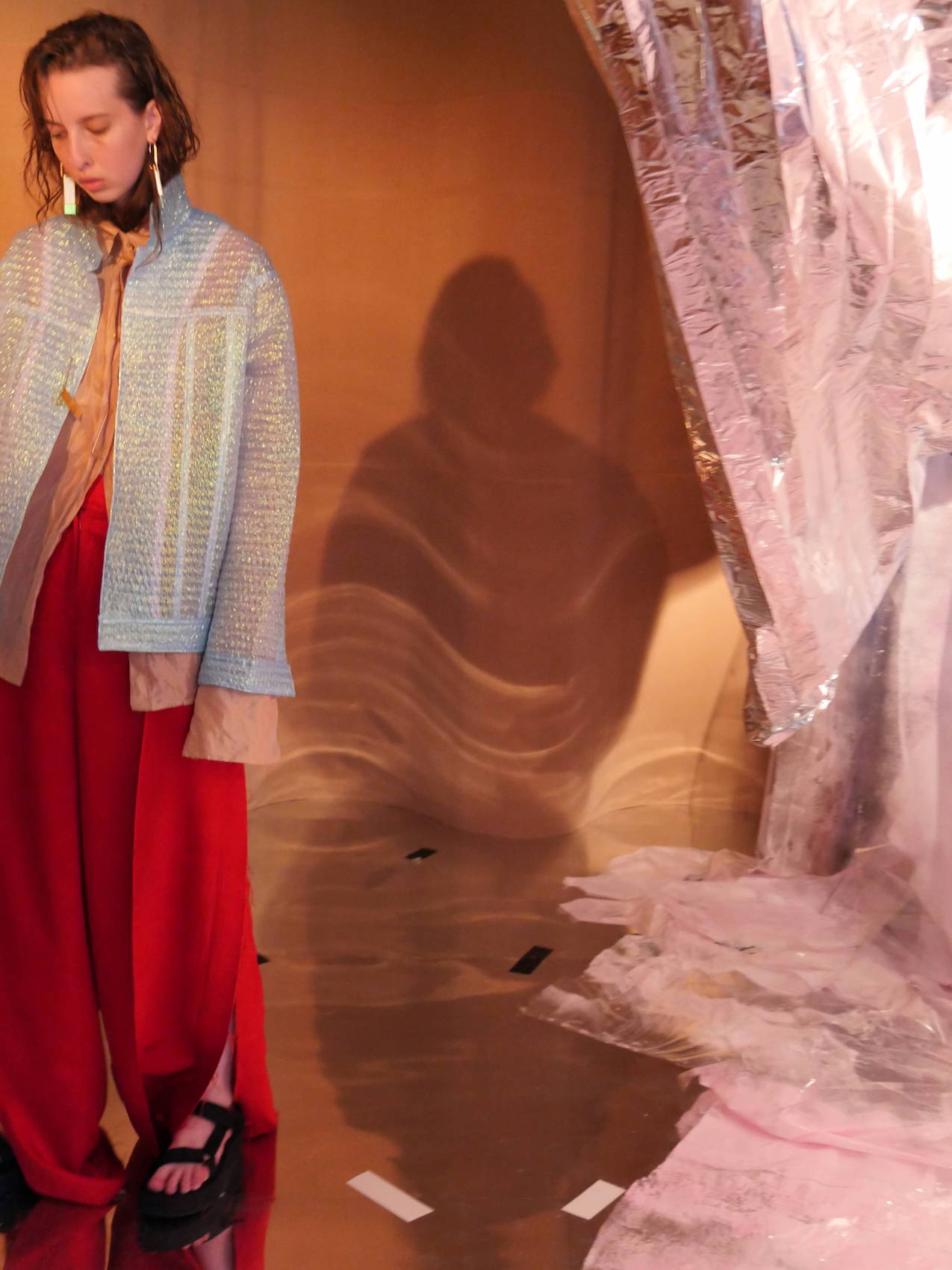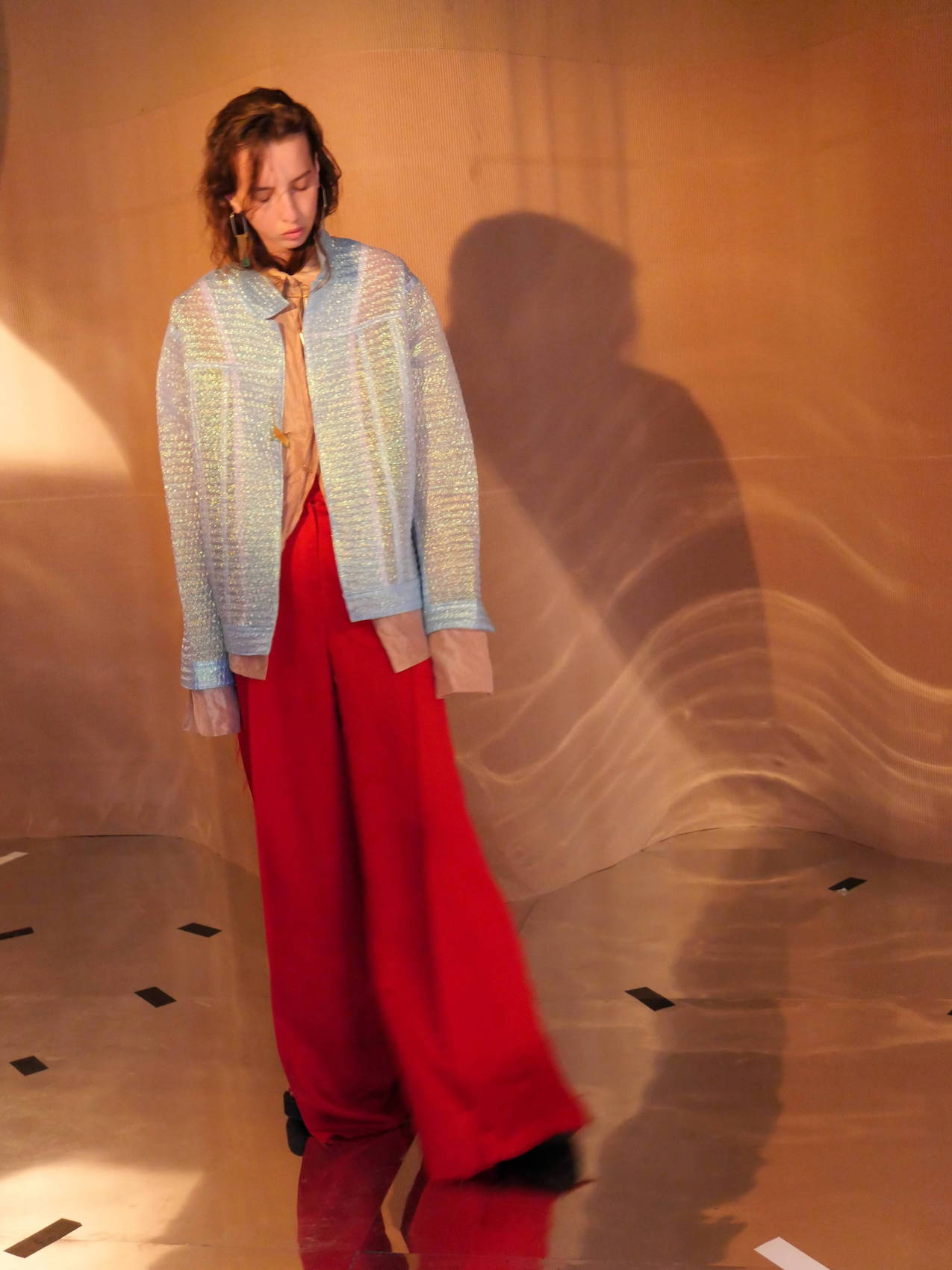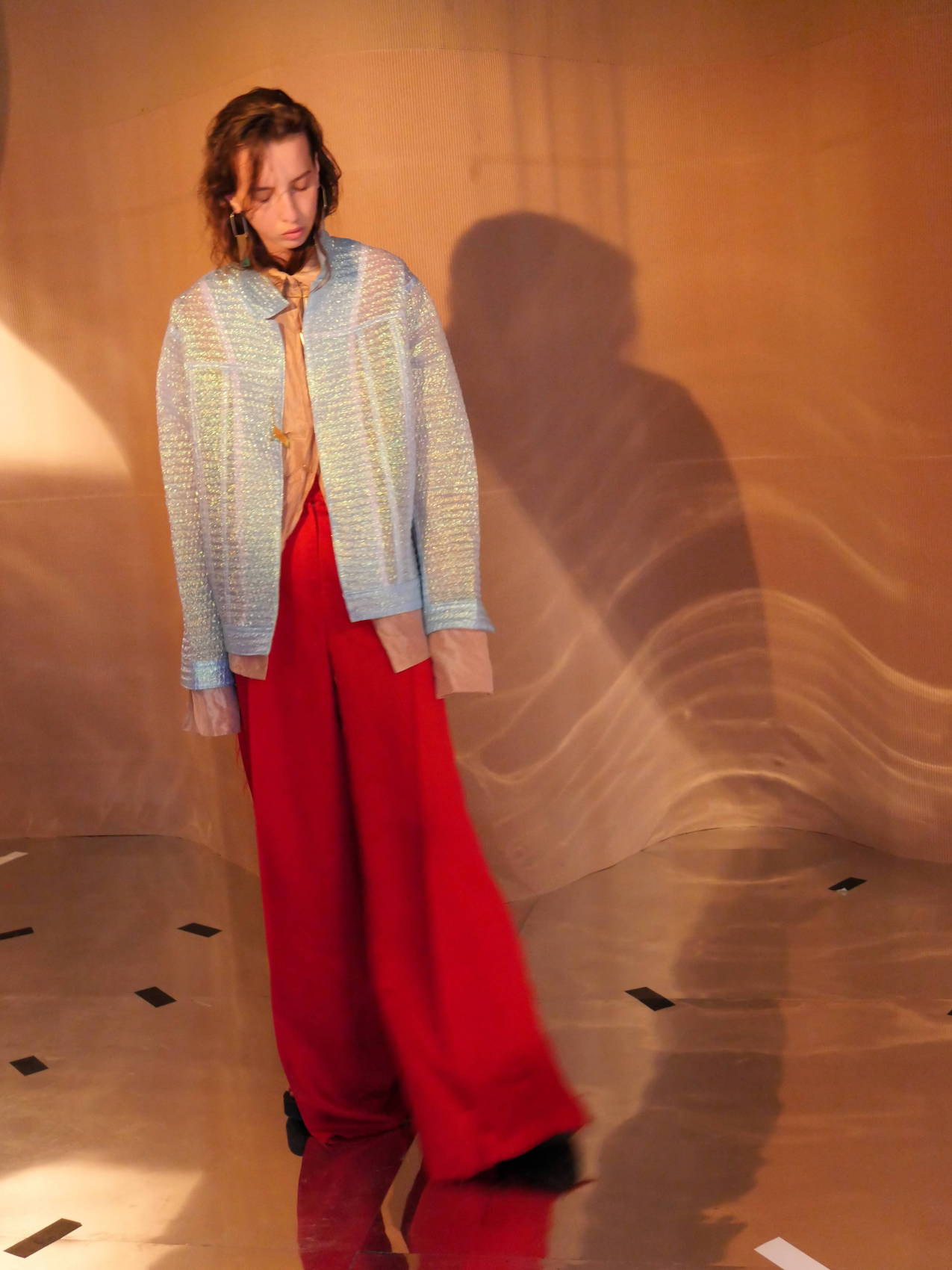 This time the collection focused on structures and fastening. The collection was seen in a context of a kind of construction site. The textiles, leather and other textured fabrics, imitated the materials used in construction areas, like bubble wrap, brown paper or cracking paint.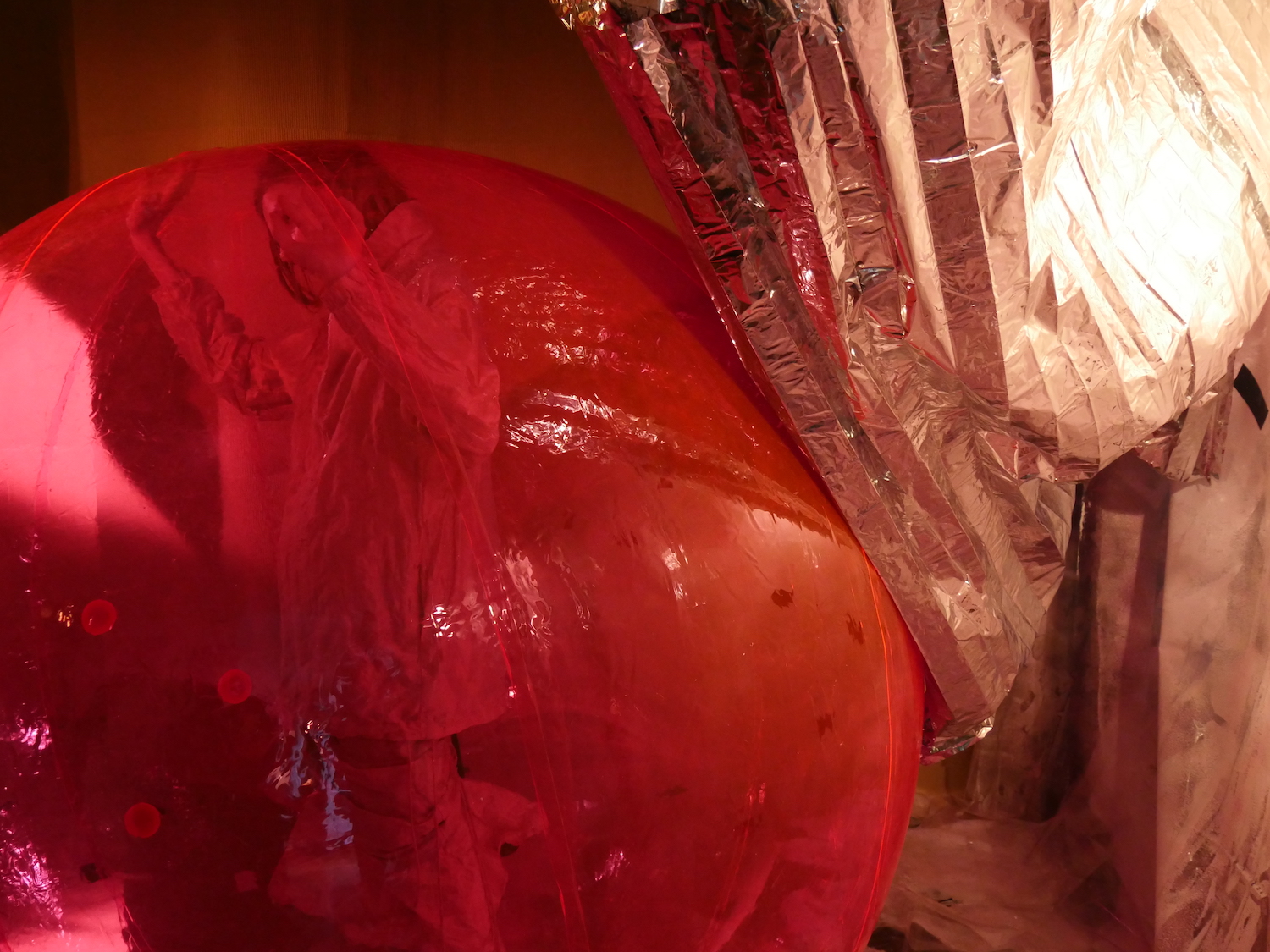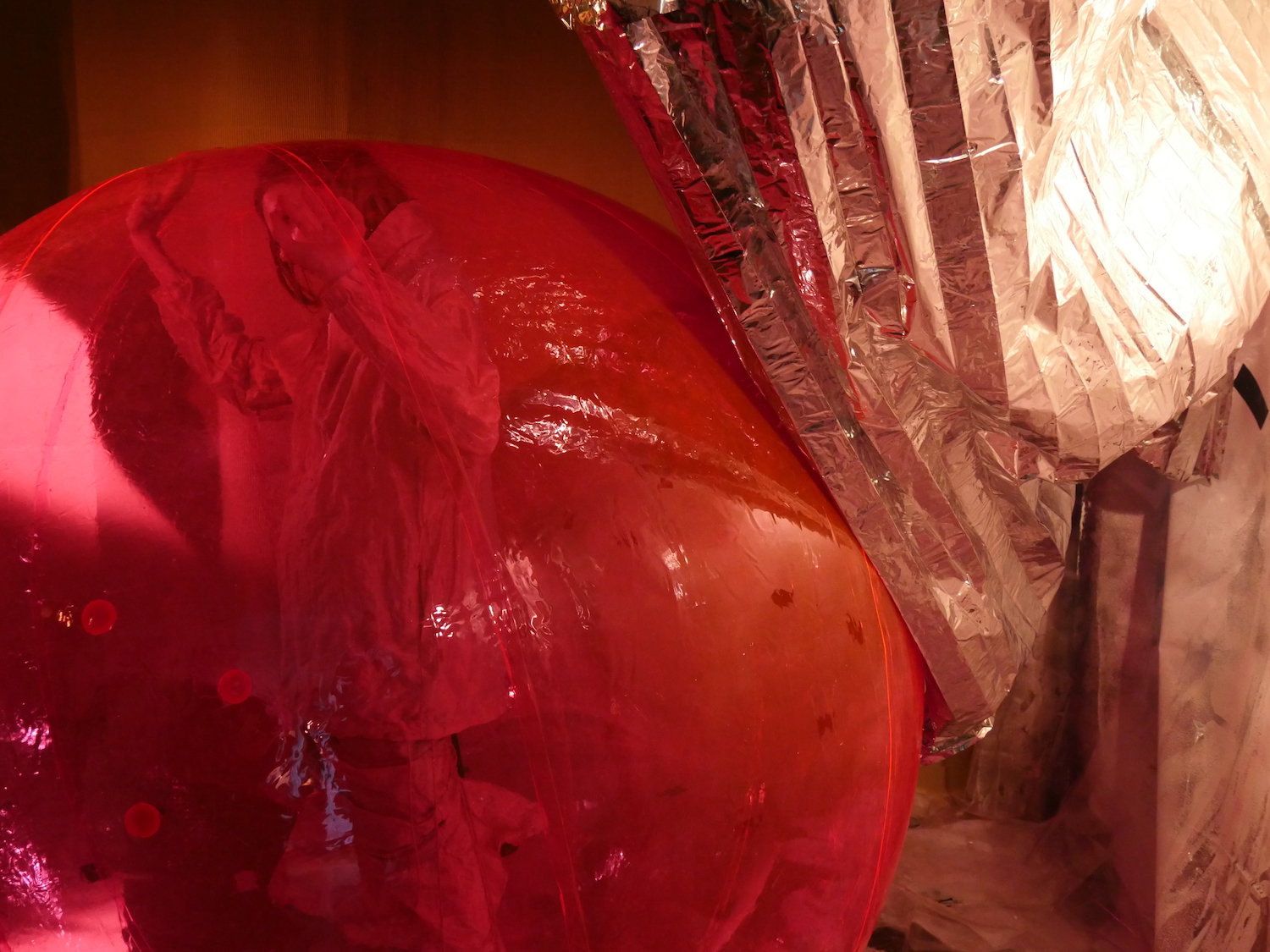 The big, plastic ball with a model inside was a cool, odd thing that captured perfectly the mixture of fashion, art and performance perfectly.
Lastly we entered a karaoke room where two models were singing karaoke while presenting pieces of clothing by Saara Lepokorpi. The atmosphere was like from a David Lynch movie, where there is an empty room with dark lighting and a woman singing sad love song.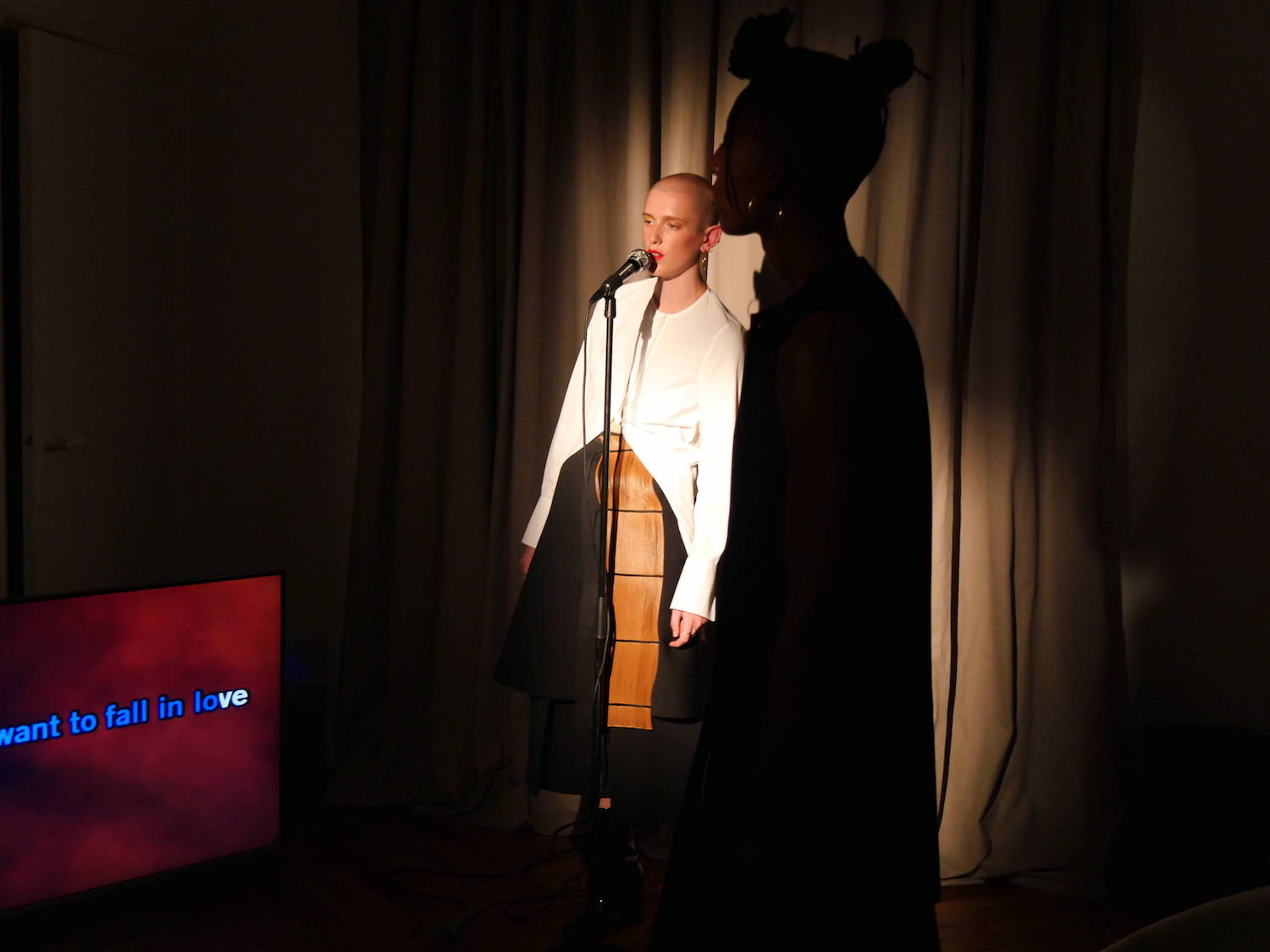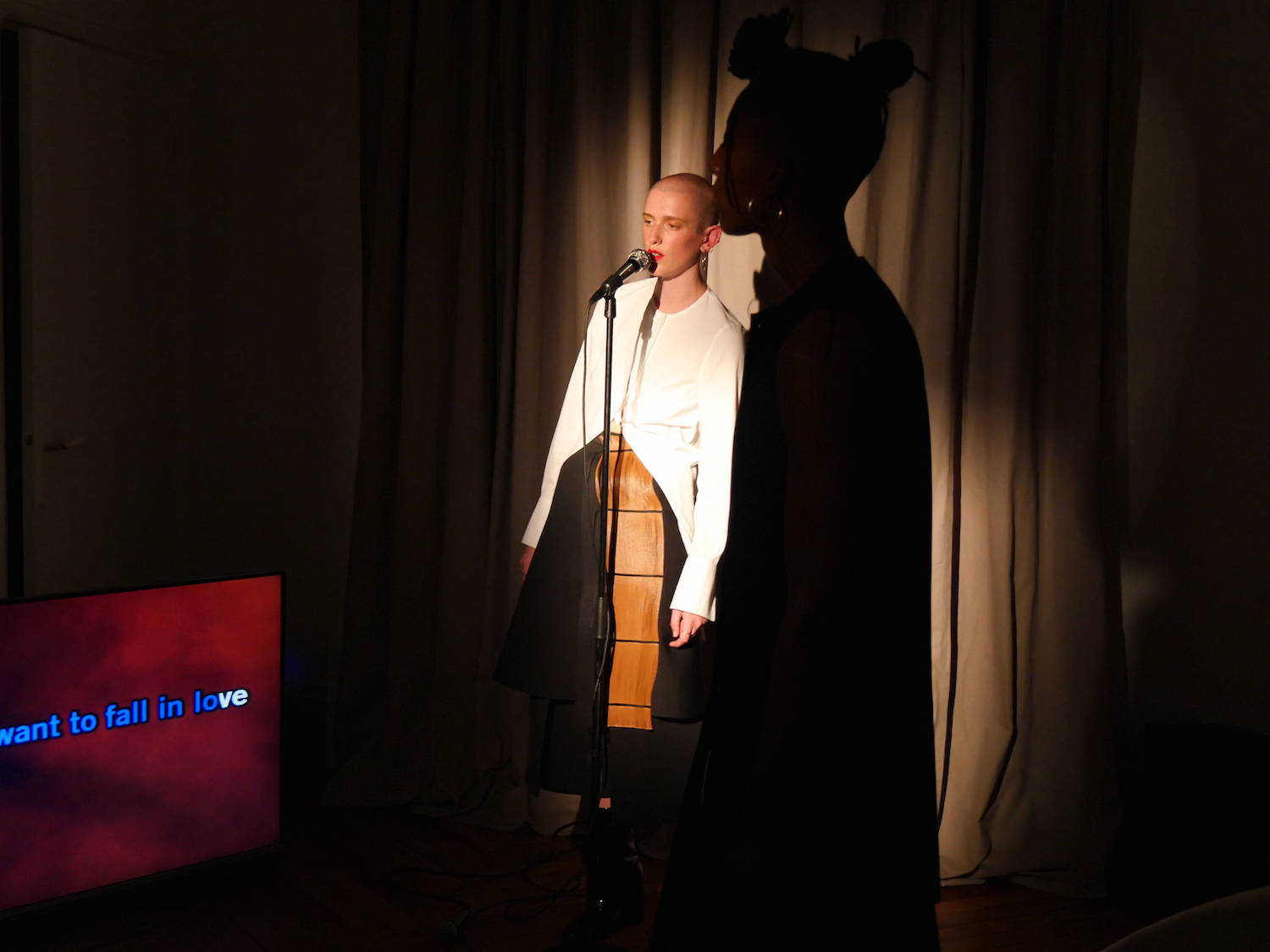 The designer's collection is all about craft and slow fashion. The designer is using an ancient process of making clothes for modern clothing.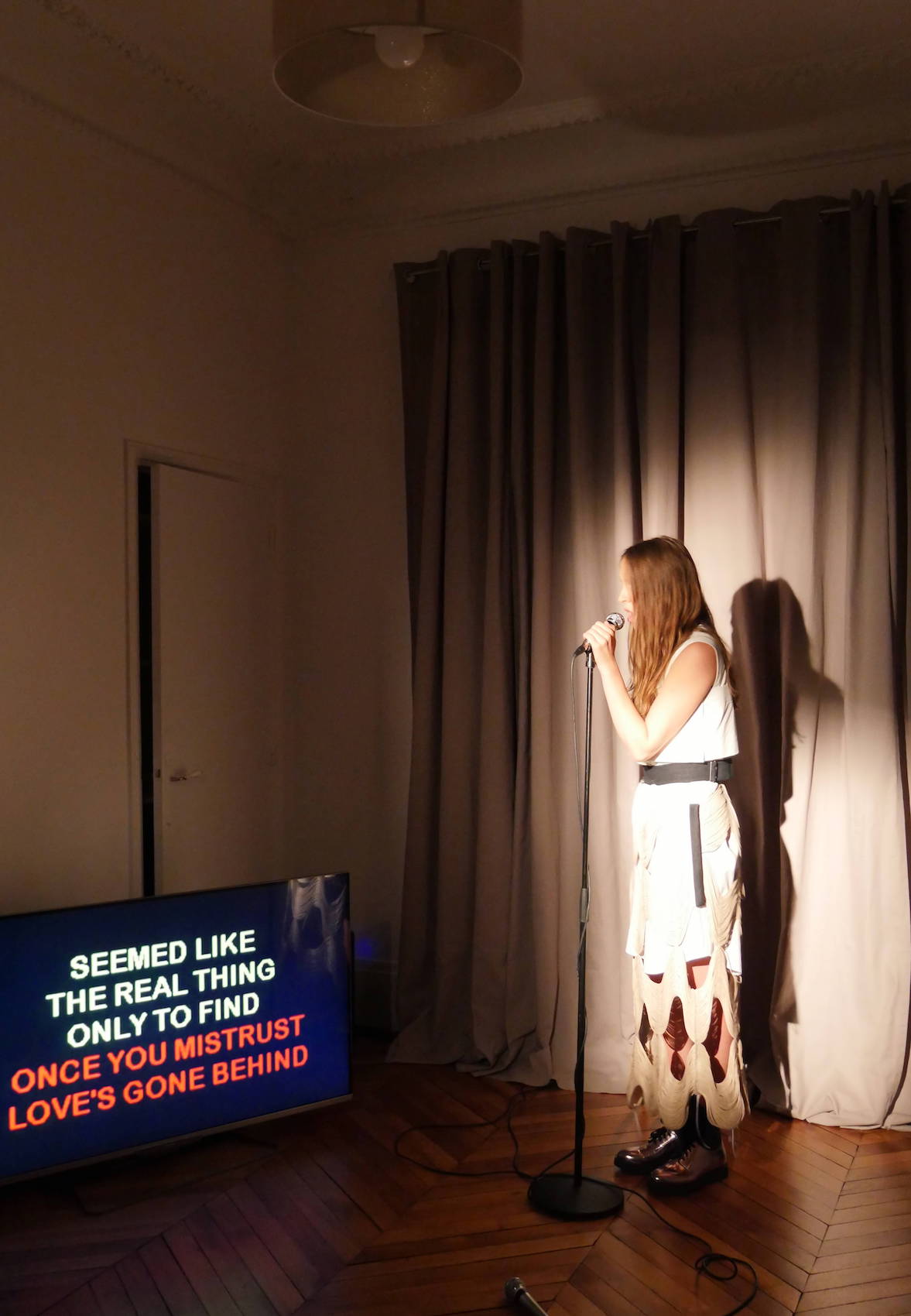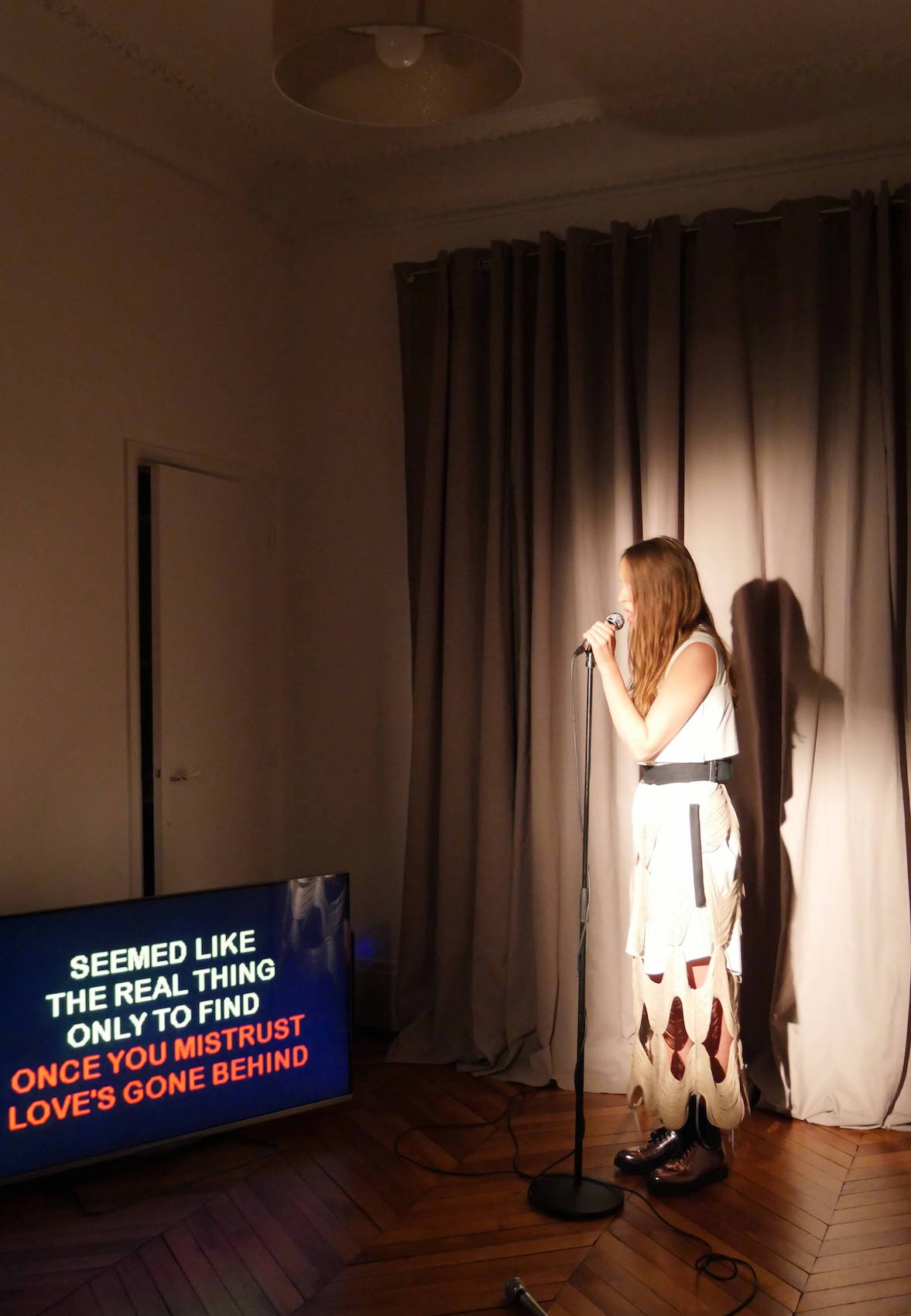 In this karaoke room there was a personal break-up story behind the collection. For example in the collection we saw an asymmetrical skirt that was missing a part – just like in a separation process where we always lose something. But in the end, the collection showed how separation leaves a mark but at the same time it strengthens and something new can come out of it.
In total: Pre Helsinki and the designers really rocked!

1