Since we arrived in Bretagne I have been living in these four outfits: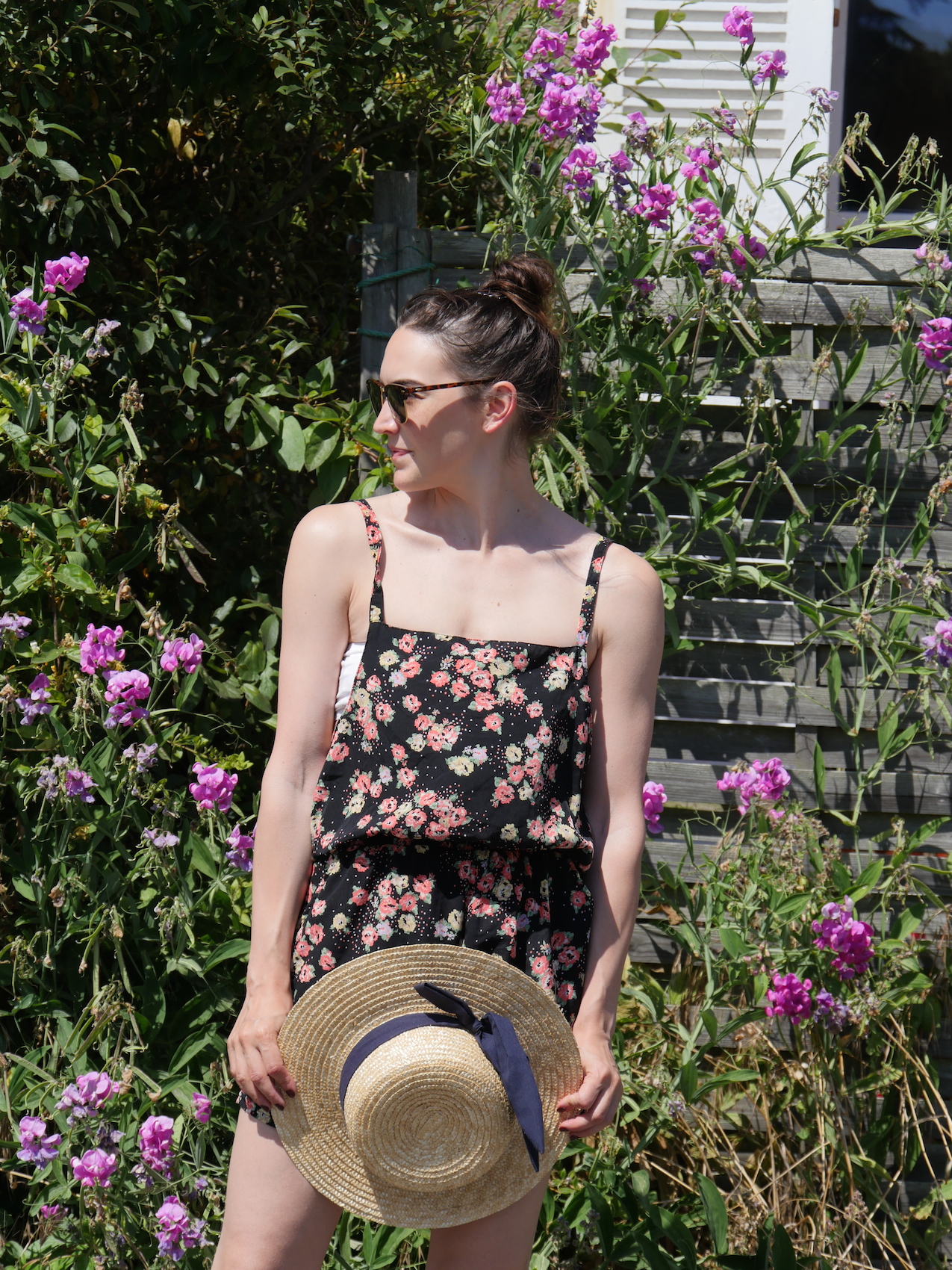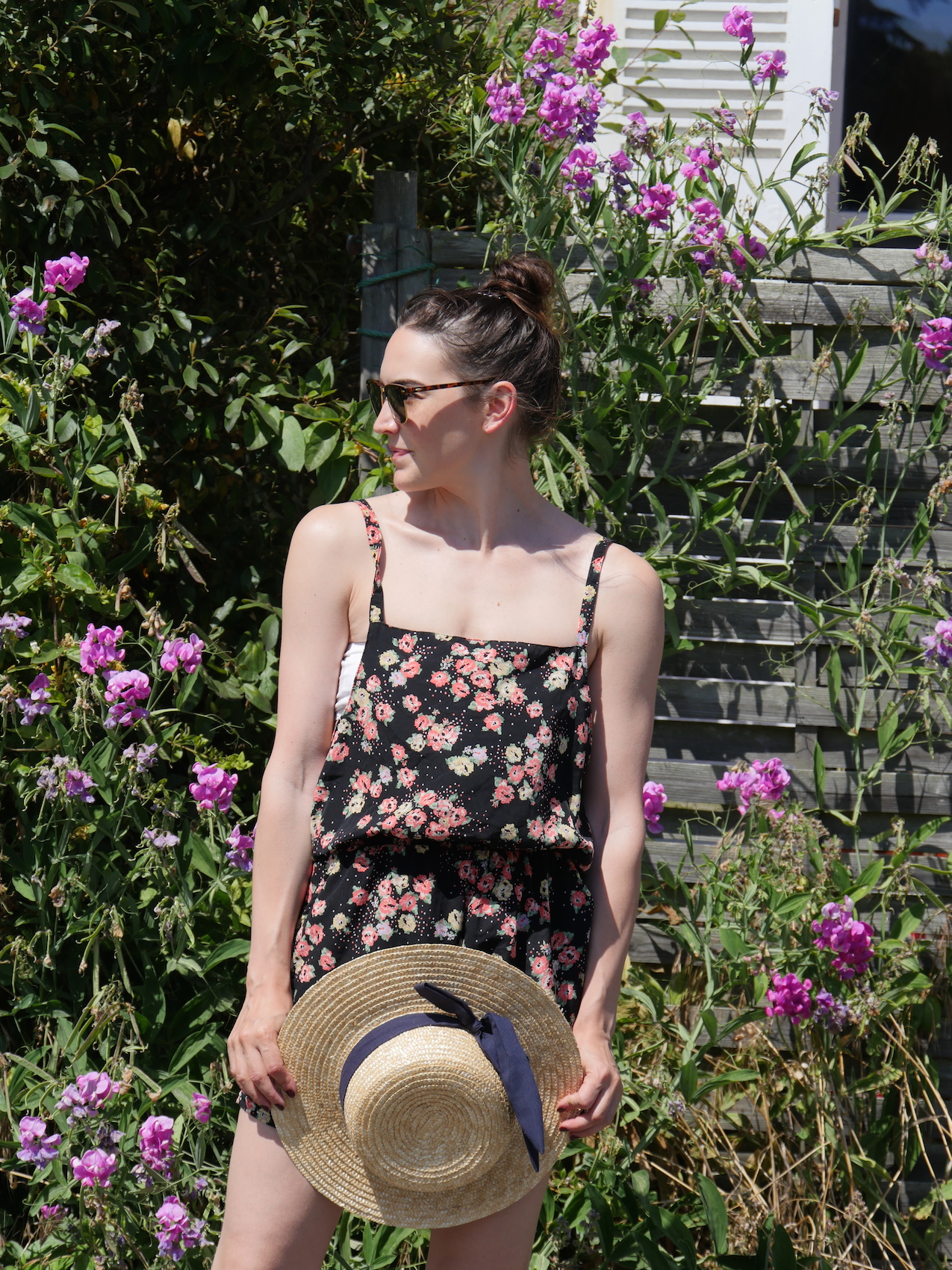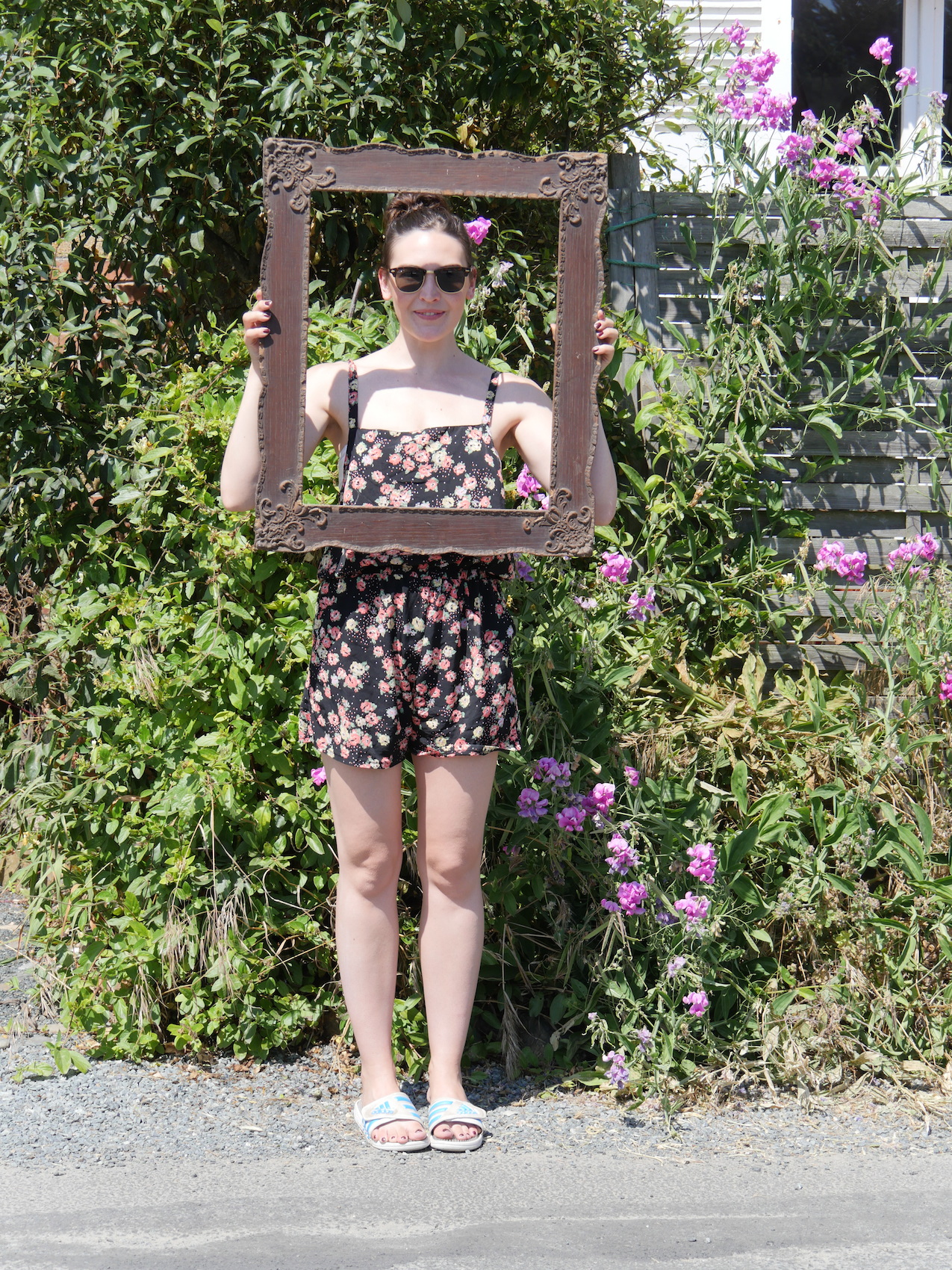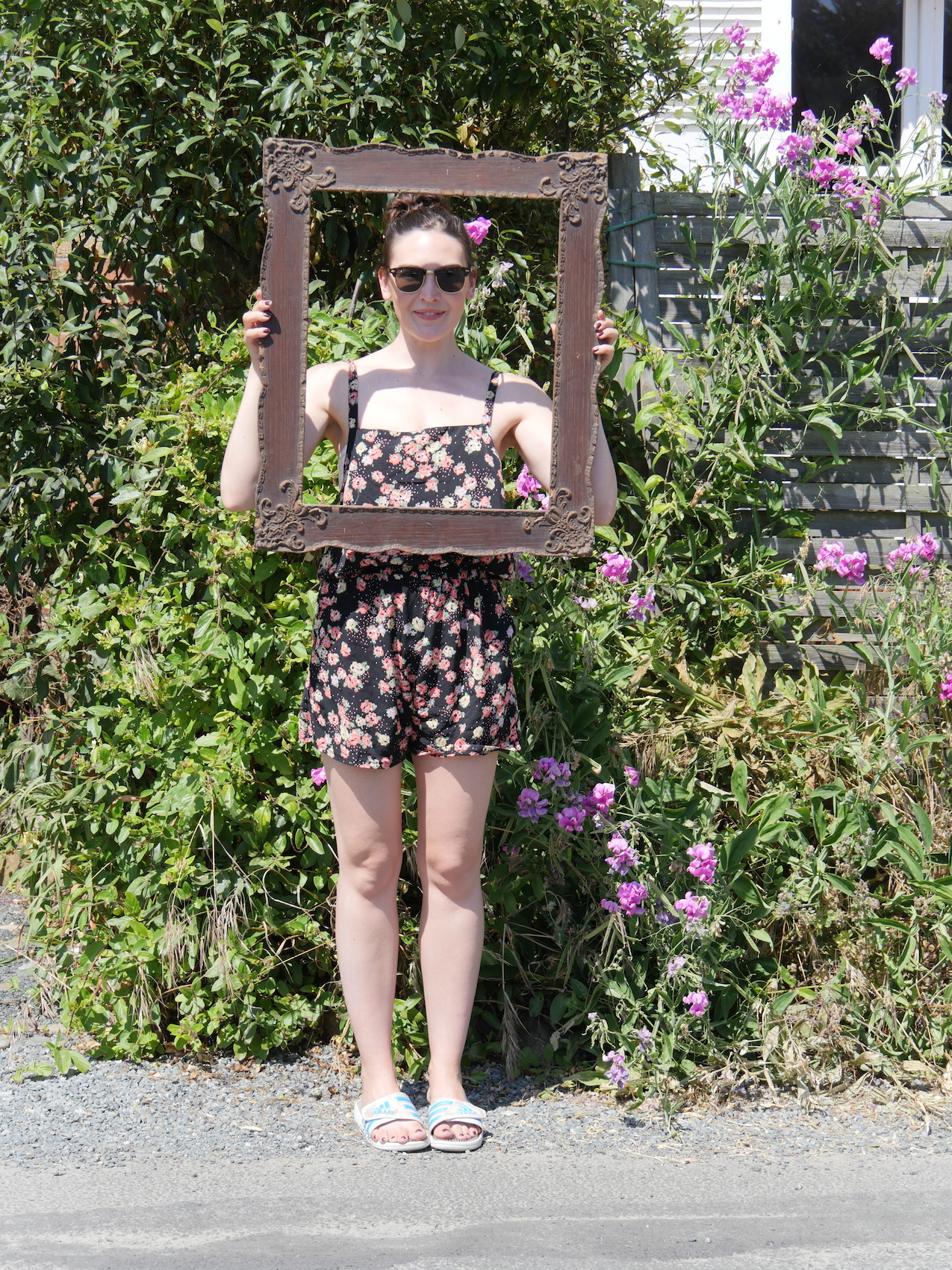 Recently, I wrote an article on overalls – and how functional a piece of clothing they are. When you wear them, you don't have to think about the top and bottom part separately. And what goes underneath is this: a bikini top or a bandeau.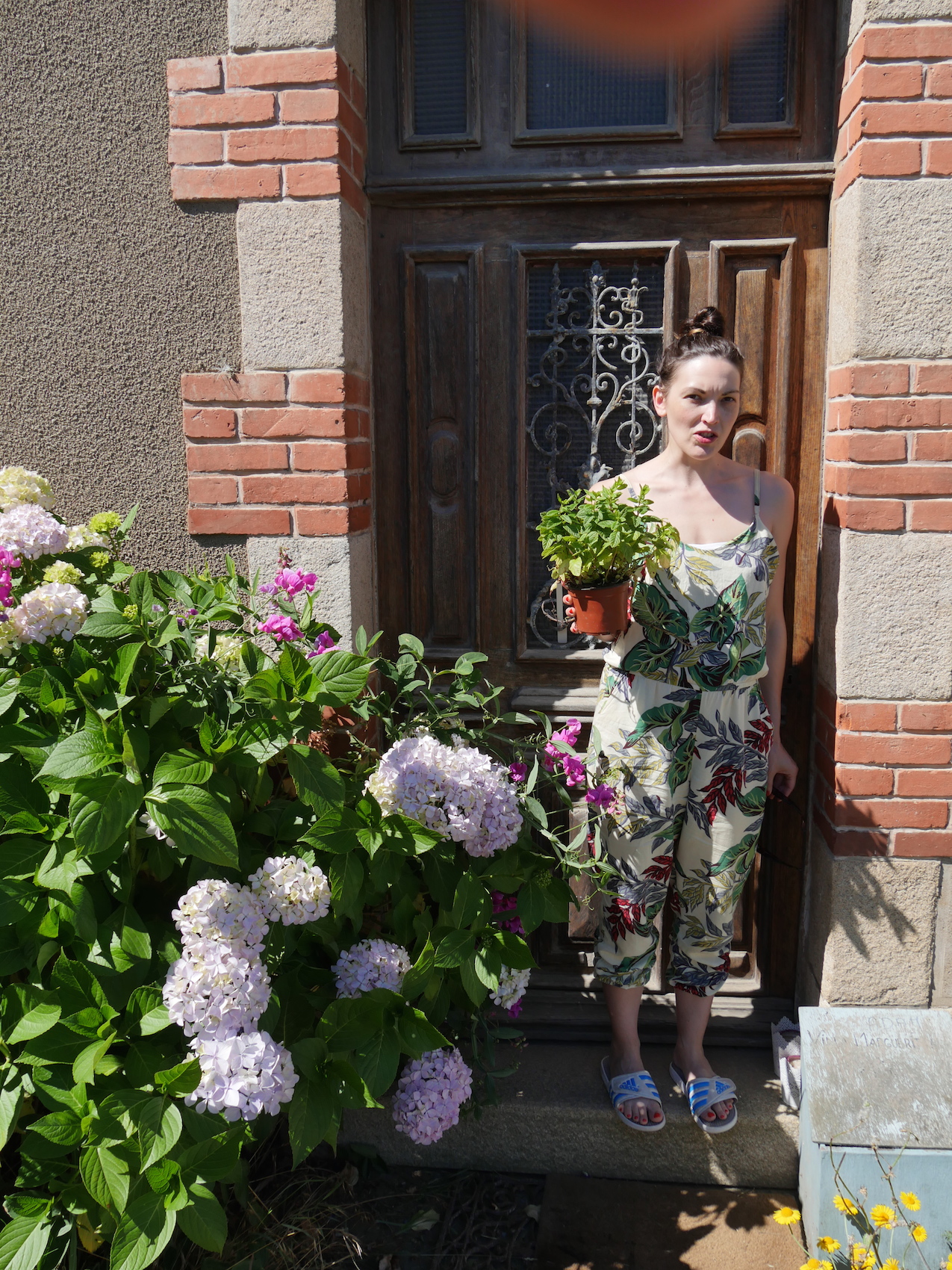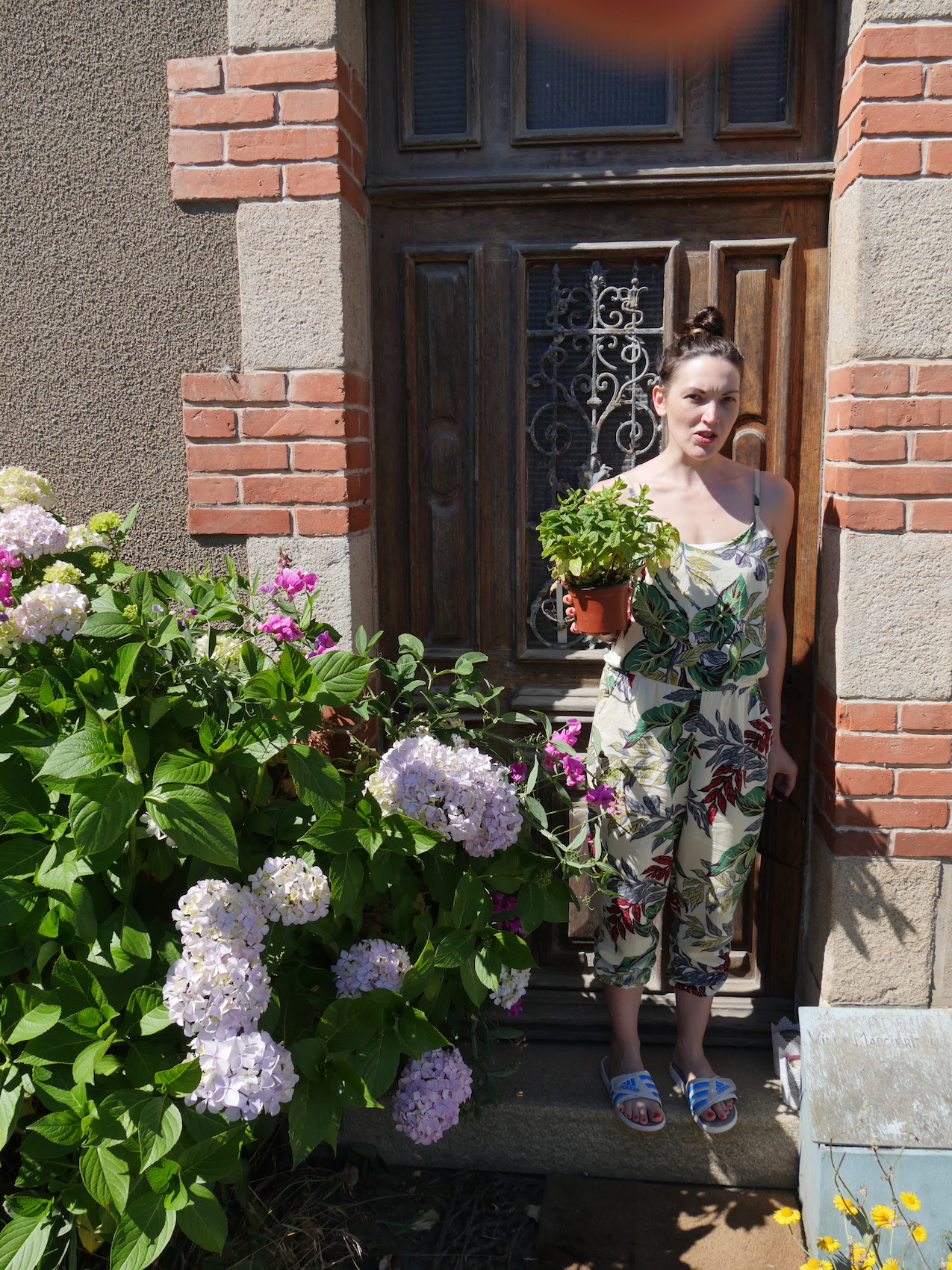 The leaf-patterned overall (which you have been seeing before) I wouldn't wear for a dinner, but the sort one I could style for a night out by adding some jewelry, a denim jacket and high-heeled sandals – and of course some red lipstick.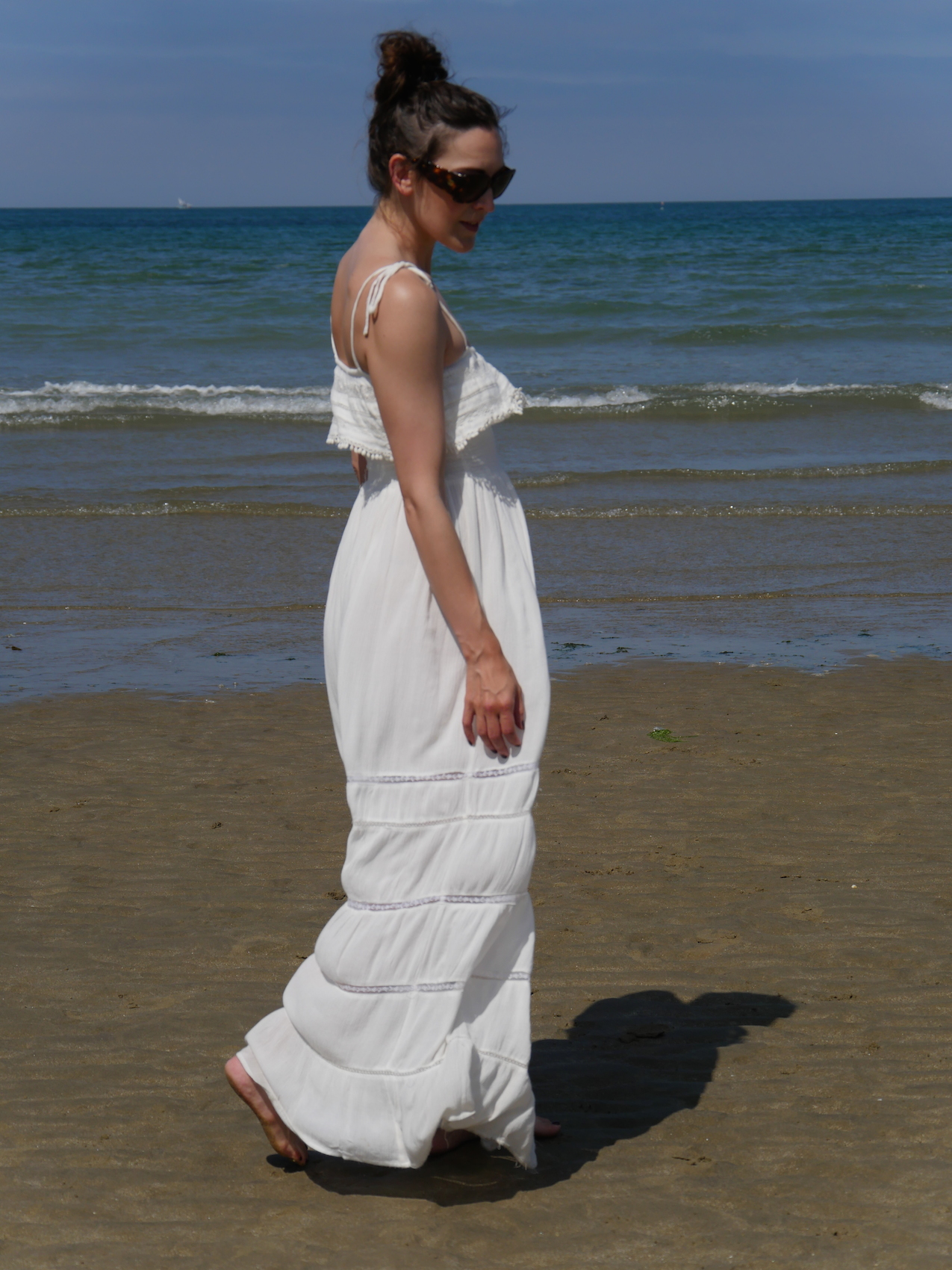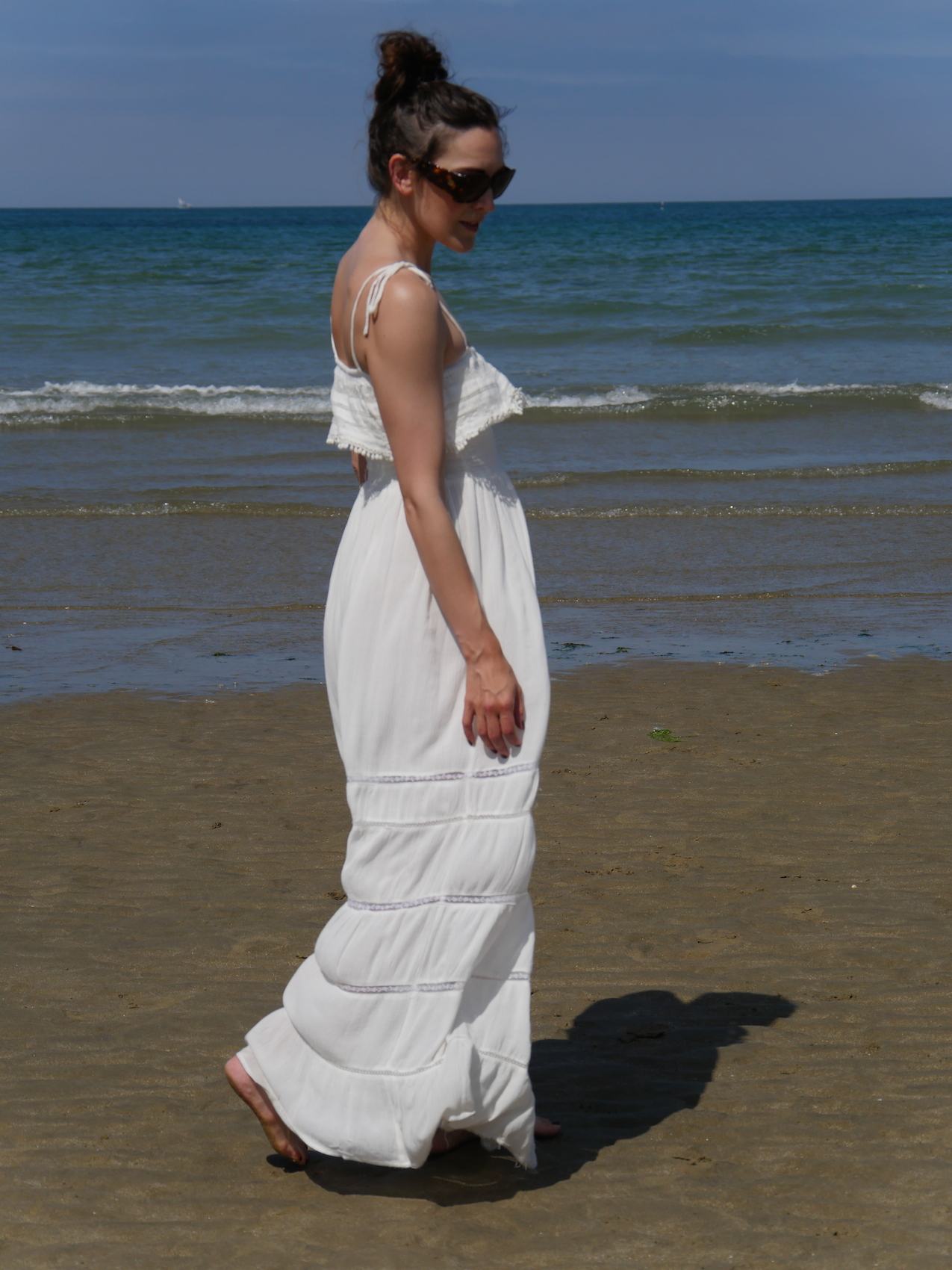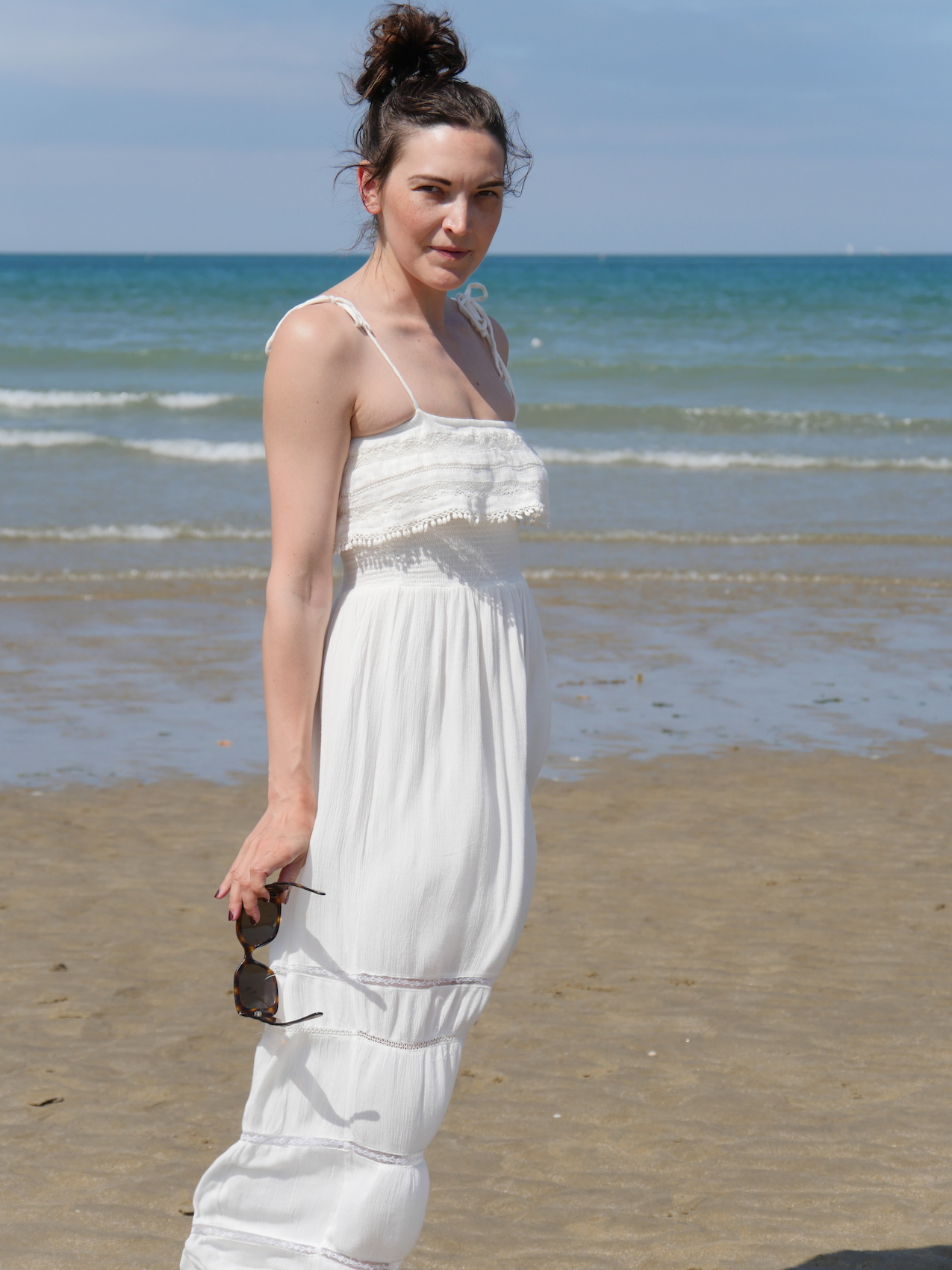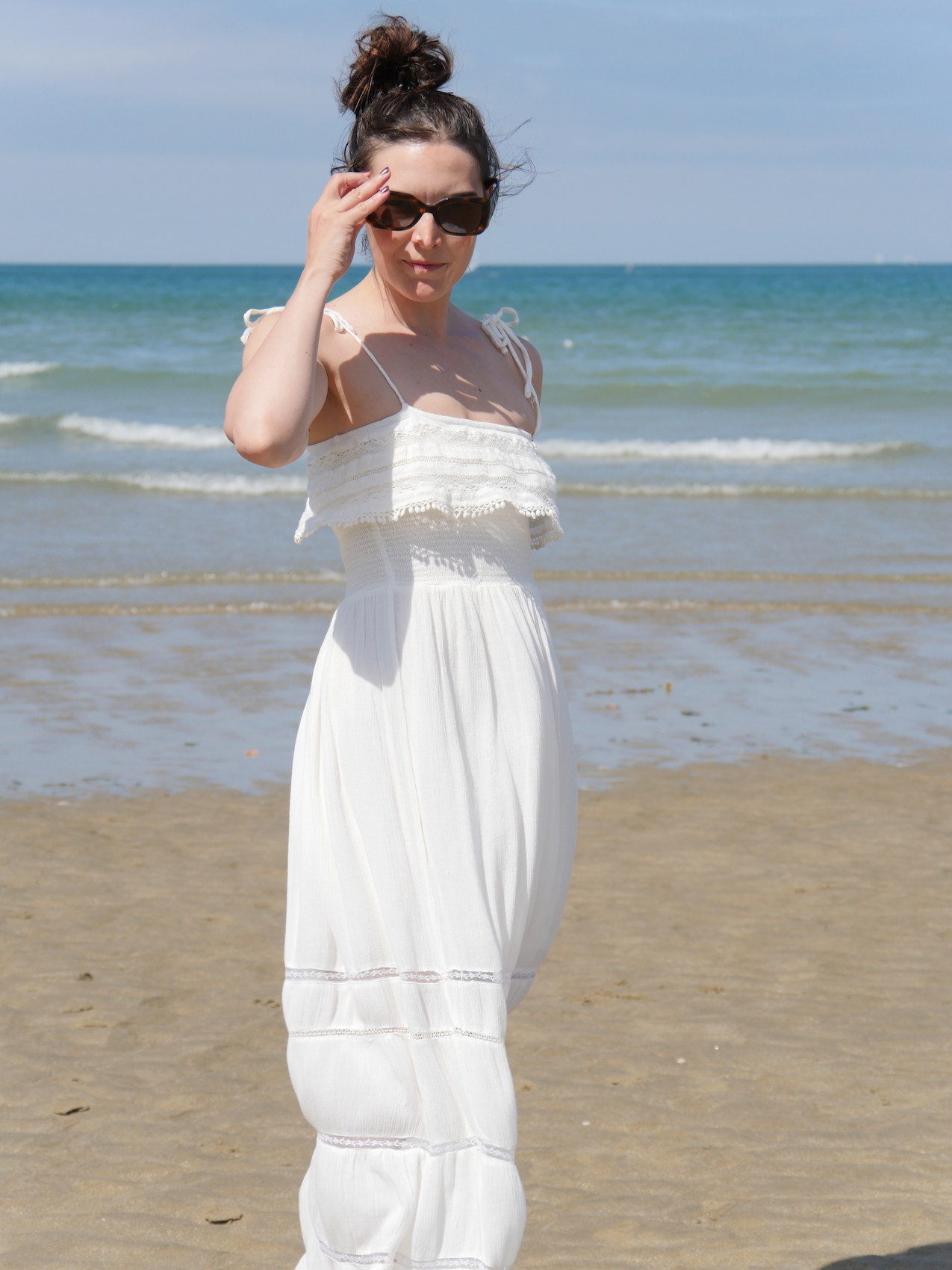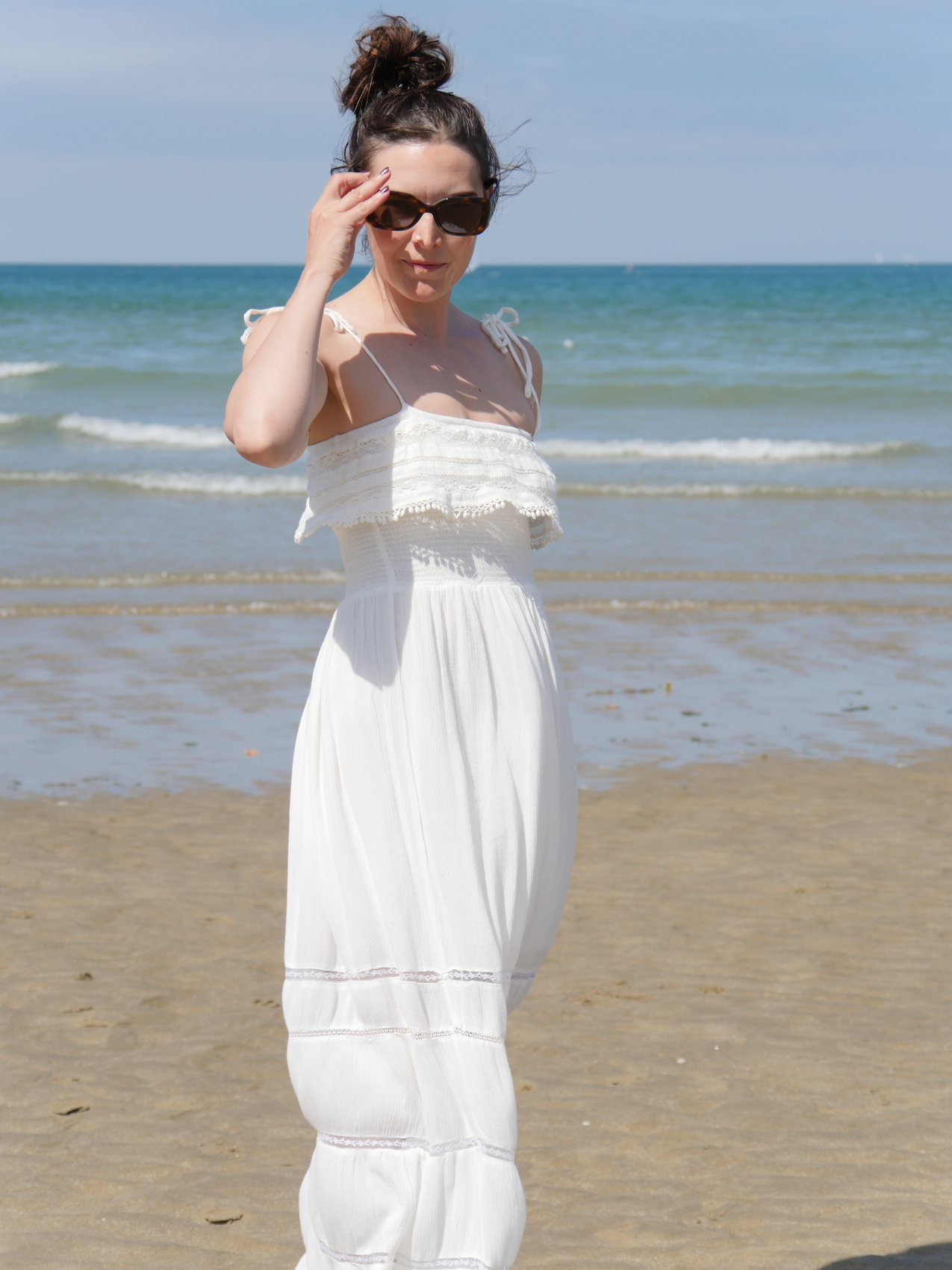 This white maxi dress was hanging in my wardrobe for two years with the tags on it, but finally this summer I decided to give it a chance. And I have to say: it changes everything. Especially when you get a bit tanned the white dress is one of the prettiest pieces of summer clothing that you can own: it is simple but powerful at the same time.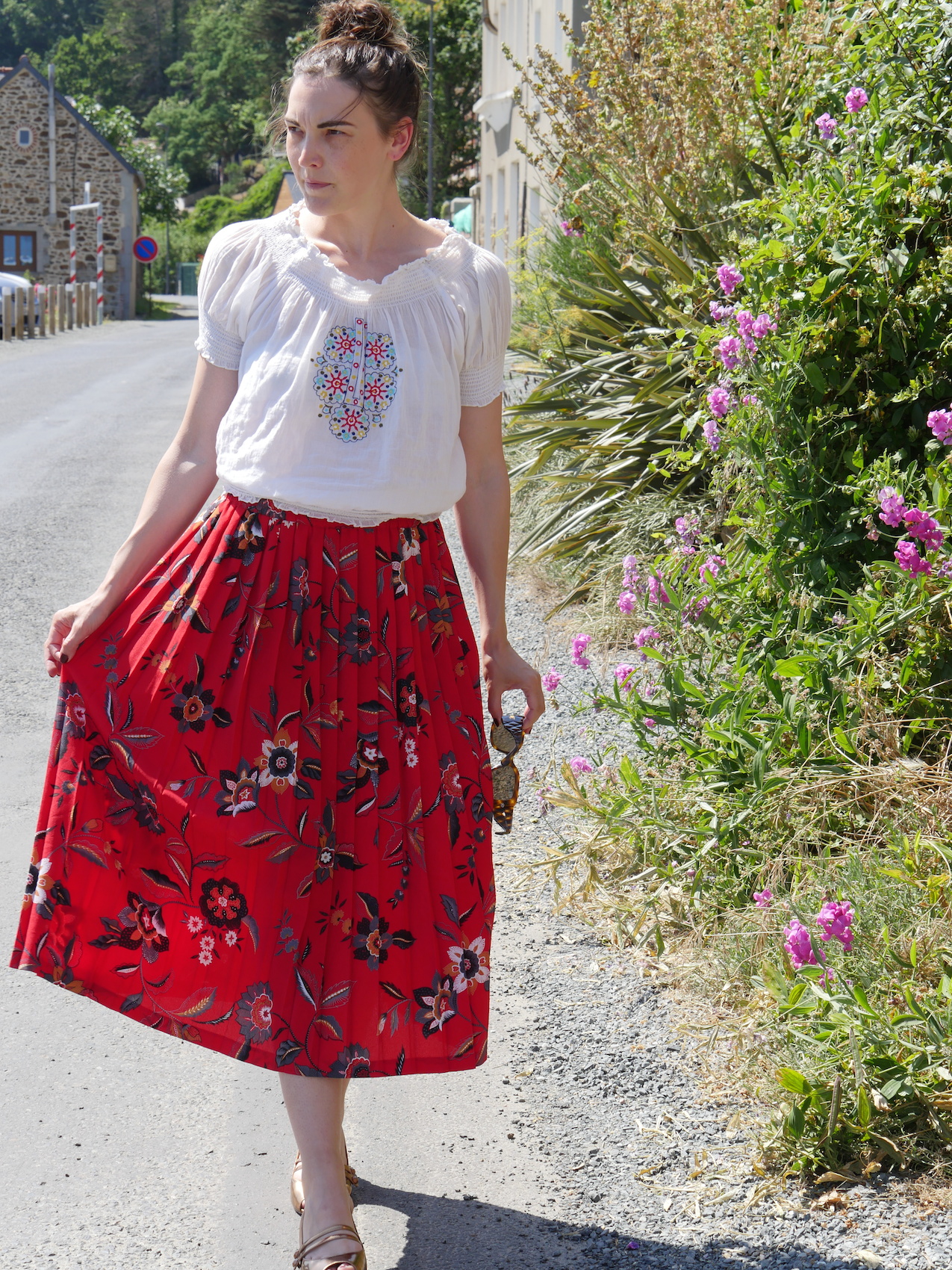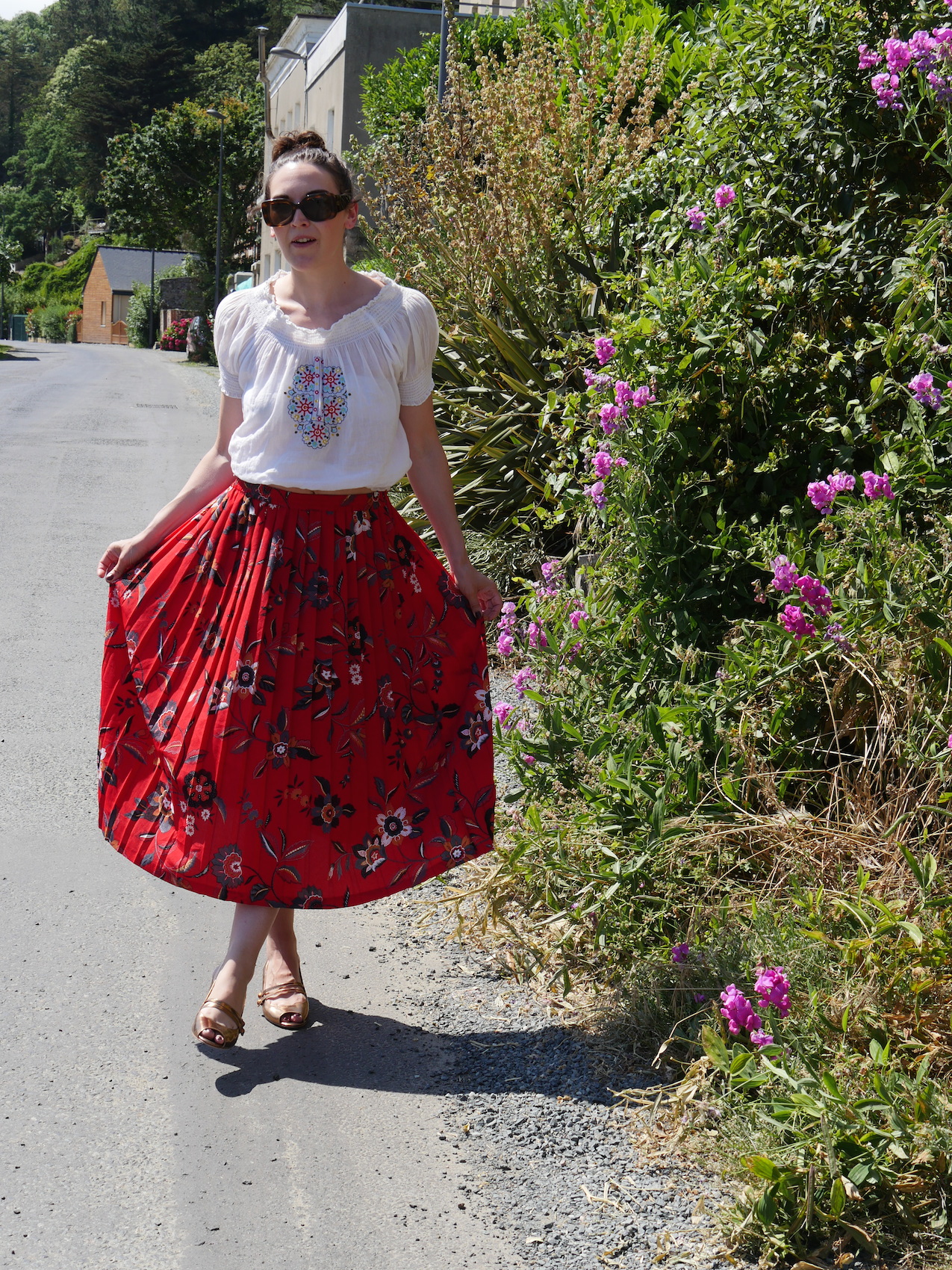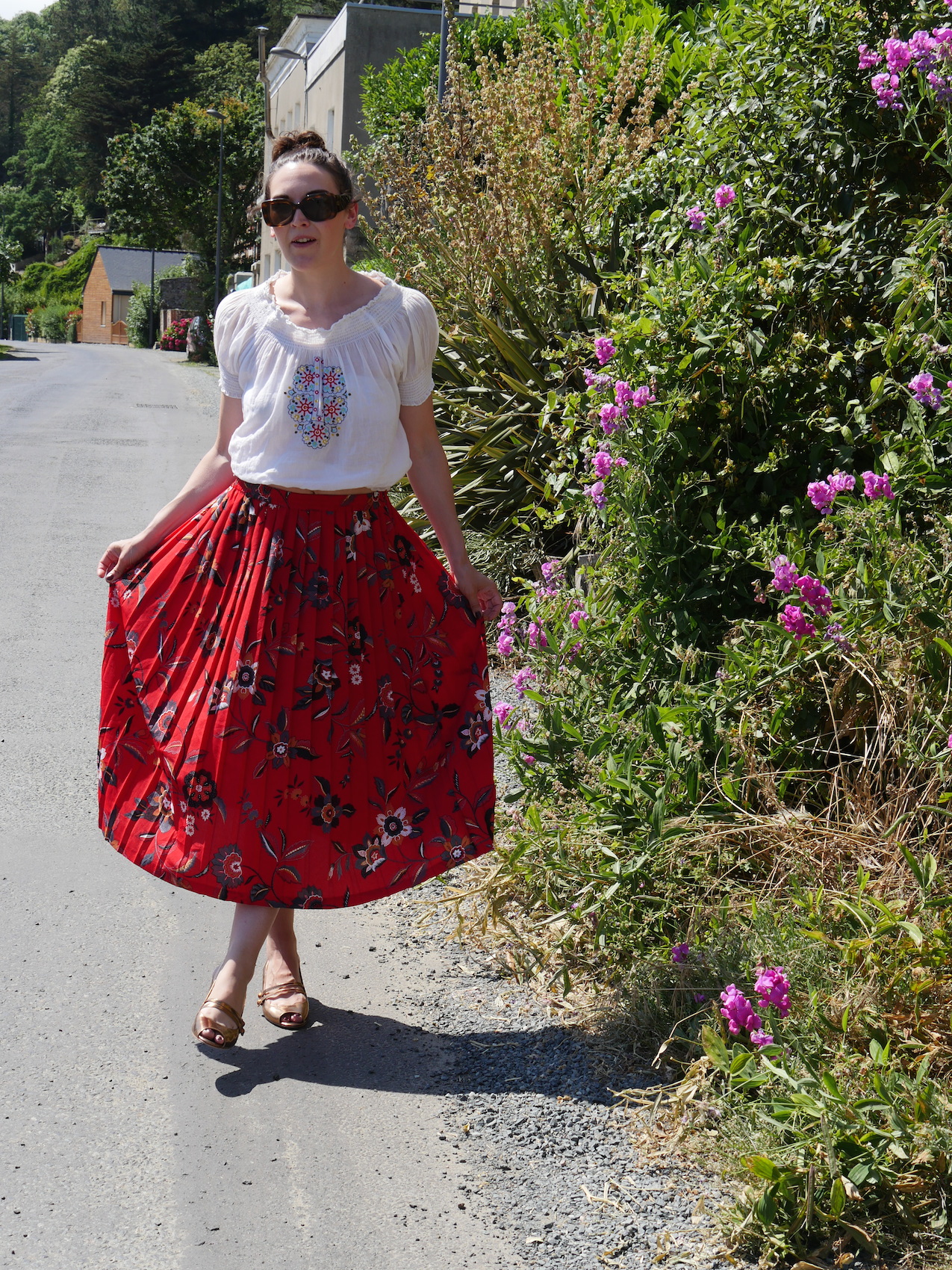 This Frida Kahlo inspired outfit represents my style perfectly: it is colorful, fun, the outfit supports ecological values (apart from the shoes the clothes are from vintage shops) and it is feminine. By adding the shoes (What For) I DIY my Gucci-like style.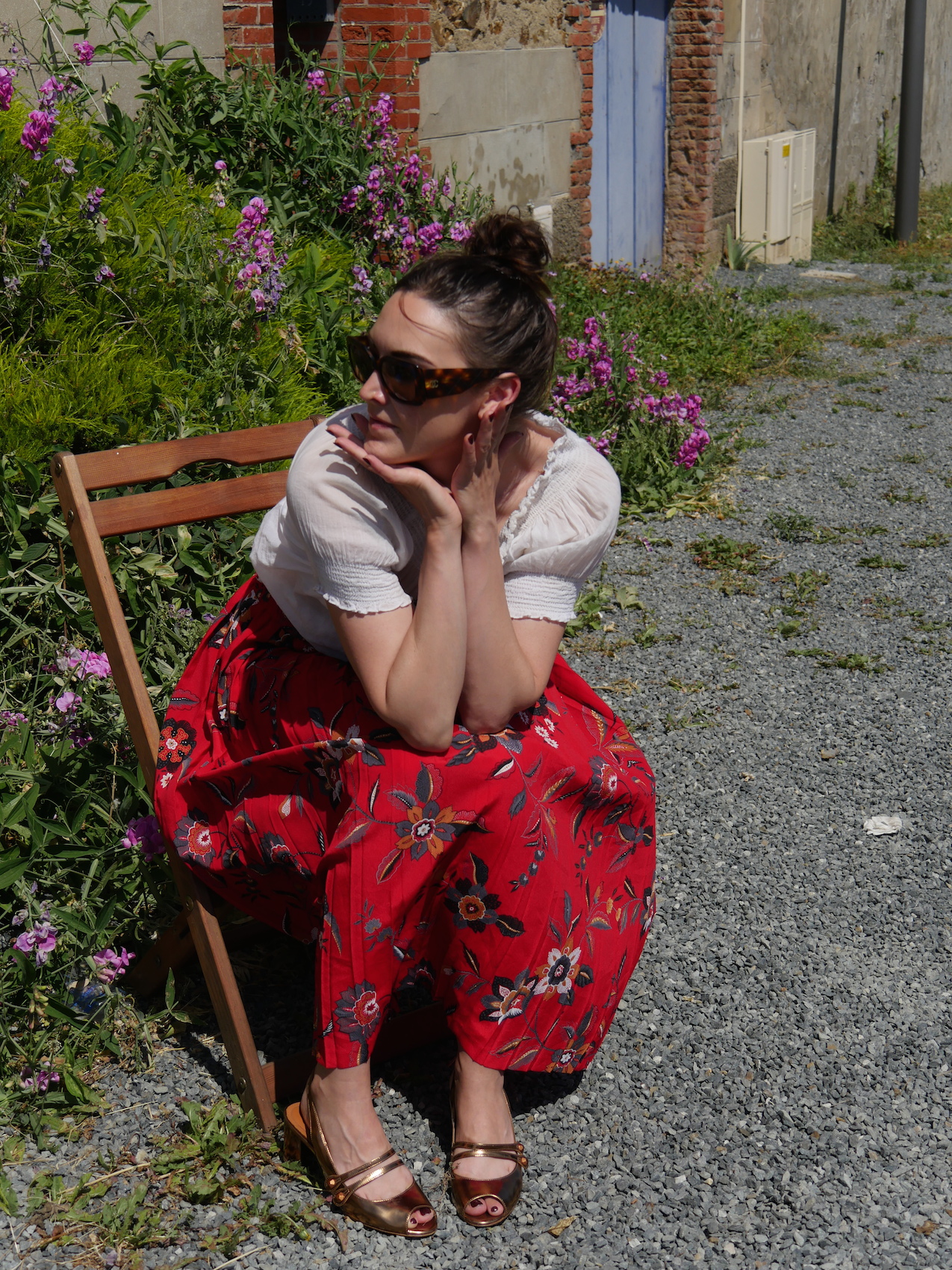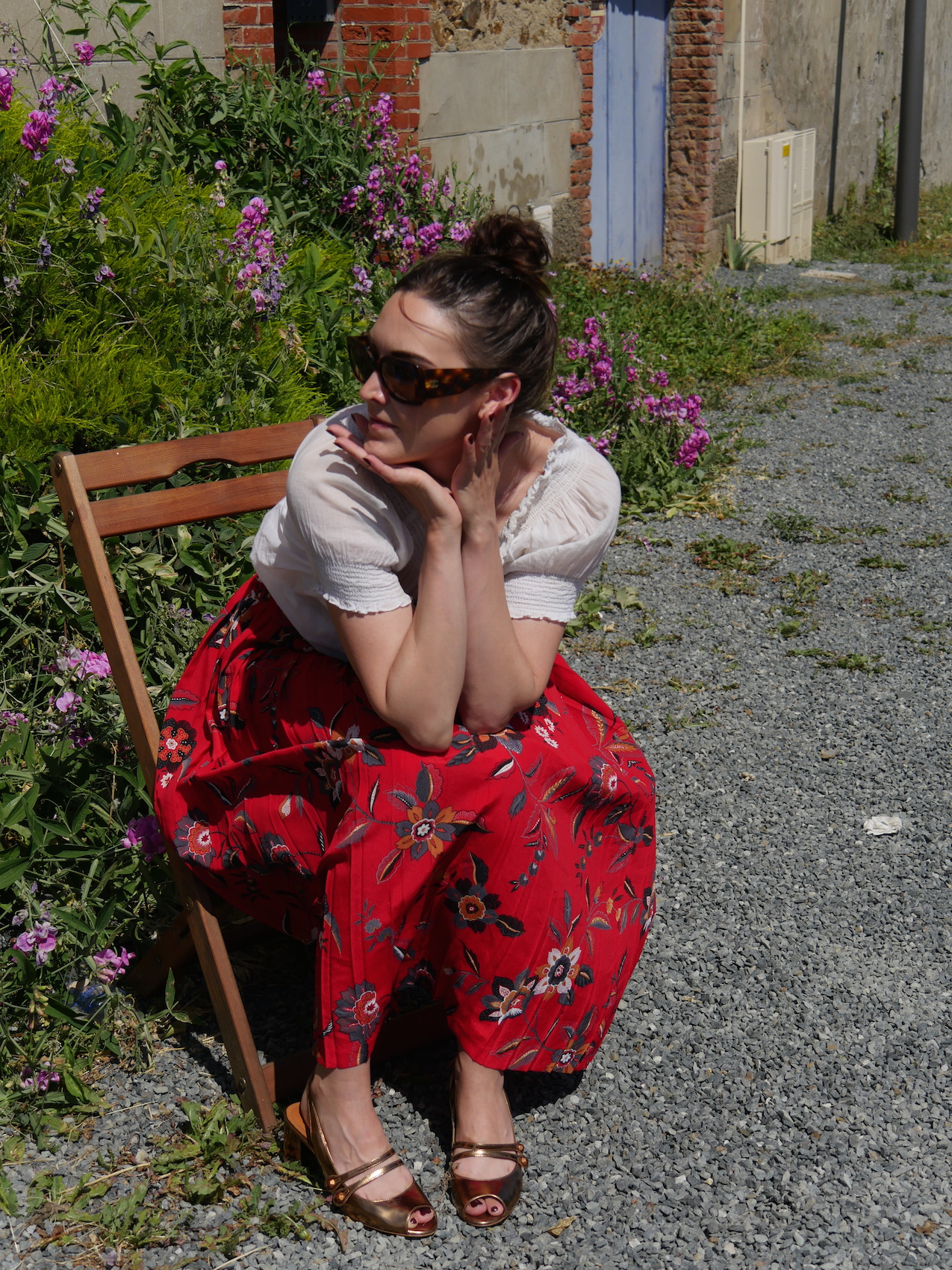 What is your favorite style?

1