A couple of weeks ago I was selling my old clothes in an open air flea market in Brittany. When I saw all the stuff that nobody wanted, I made myself a promise not to buy anything useless ever again.
My table was minimalistic; I just took one suitcase full of clothes and accessories that I wanted to sell. When I looked around me, I saw sellers coming by car with trailers! Then I thought, Oh boy – how much people do have things that they don't need.
Later on it started to rain and I saw lot of items getting wet. Who wants them now? I thought. All this unwanted stuff. It made me sick.
How did we end up like this, collecting stuff like hamsters?!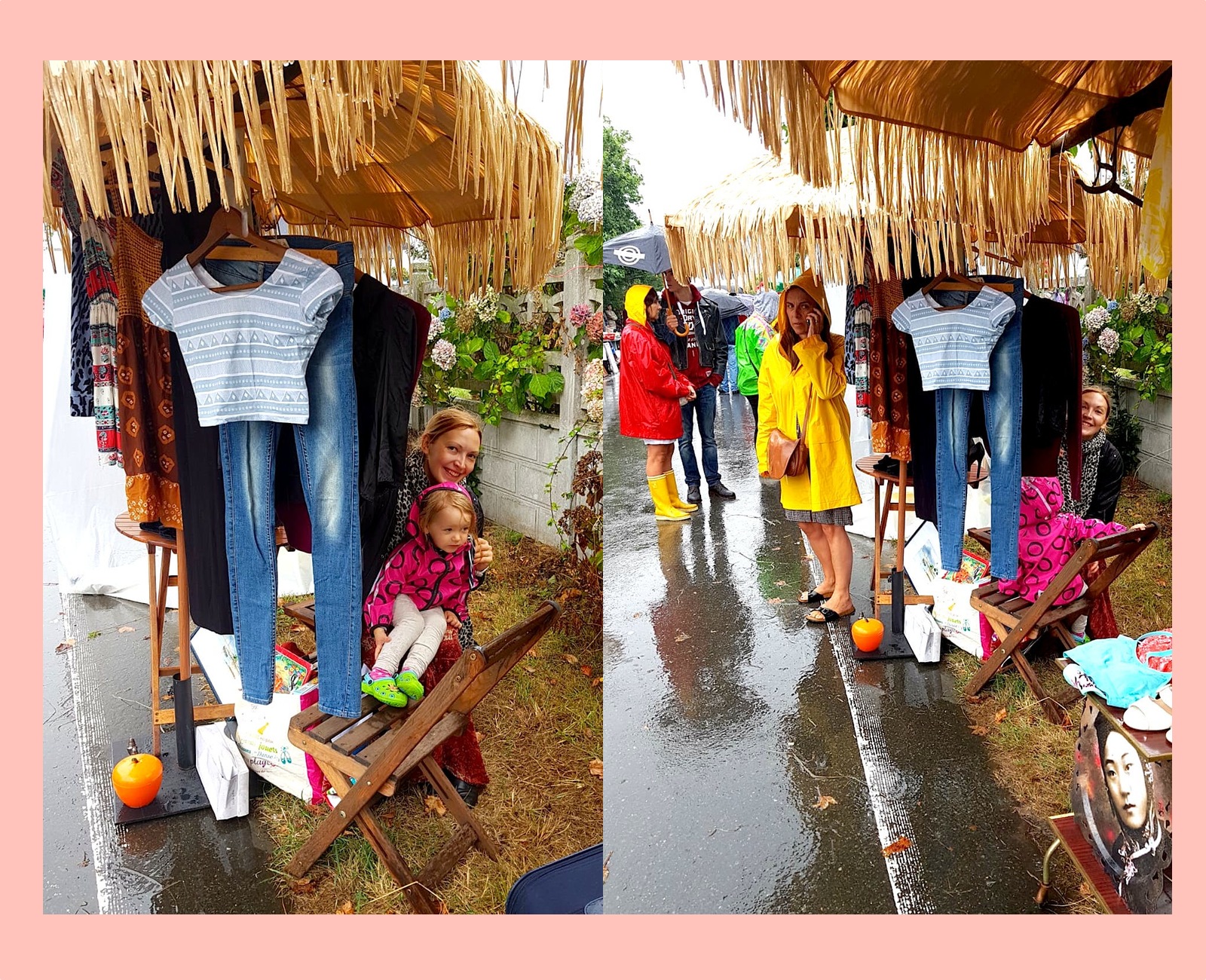 The second thing that I noticed was that the high street fashion brands do not have value. You can only ask a couple of euros of them. Even when they are in a good condition. Of course my point wasn't make money, but just to get rid of everything I won't be wearing anymore, but still. This highlights even better the point that it better to buy things used or buy only quality and long time used clothes, because otherwise you end up loosing money. And let's not forget the planet and environmental issues.
Lucky me, I almost managed to sell everything. The rain didn't disturb me as I had parasol with me. Actually these parasols tempt people to come my selling spot when it was raining – and then: I got rid of all the unwanted clothes.
After the day in a flea market I walked back to our car. With (almost) empty suitcase in my hand I told my husband: less stuff, more mental capital!
Read more:
6 reasons why you should buy second hand clothing

1