"You're wearing green pants, they are very green", my mum said, when she saw these pants.
I found them at a recycling center in northern Finland, liked the color and decided that I needed some brightly colored pants in this dark period of time. Well the pants didn't look like this at the beginning. I got in my DIY mood and shortened the length to be a more culottes-like style. Easy operation, good result, I would say.
I mostly like to dress up in fewer colors nowadays, but now and then this crazy-childish-me wants to have some fun and pick all different sortts of stuff from my wardrobe and mix them up.
Here in the pictures you can find all these things: checks (vintage Vuokko shirt), 80's style earrings, sparkling shoes, those green, green pants and a leopard belt – not bad, huh? As I am listing all these I feel like a little girl dressing up her doll. And I thought: did I really wear all this at once? Yep.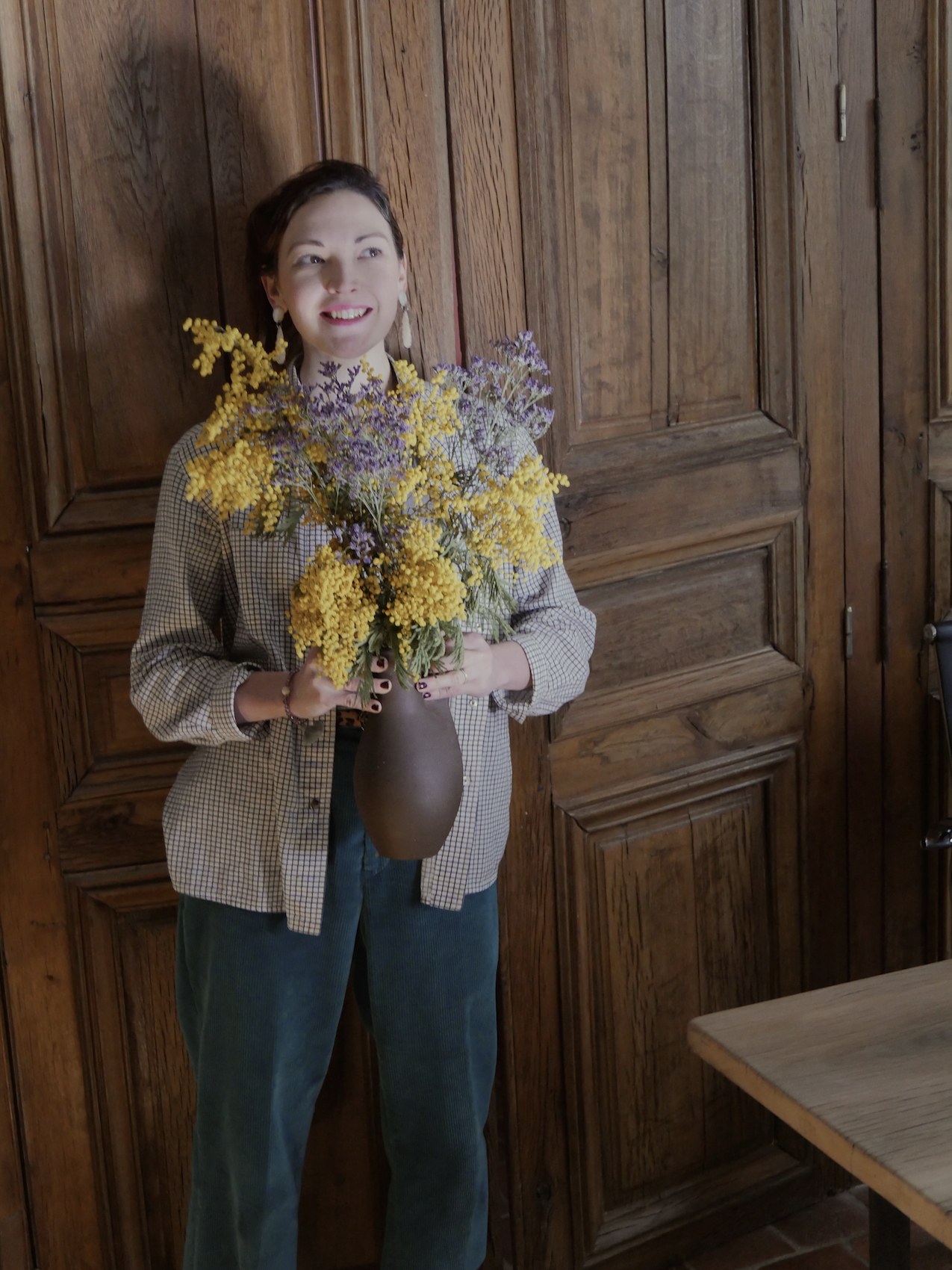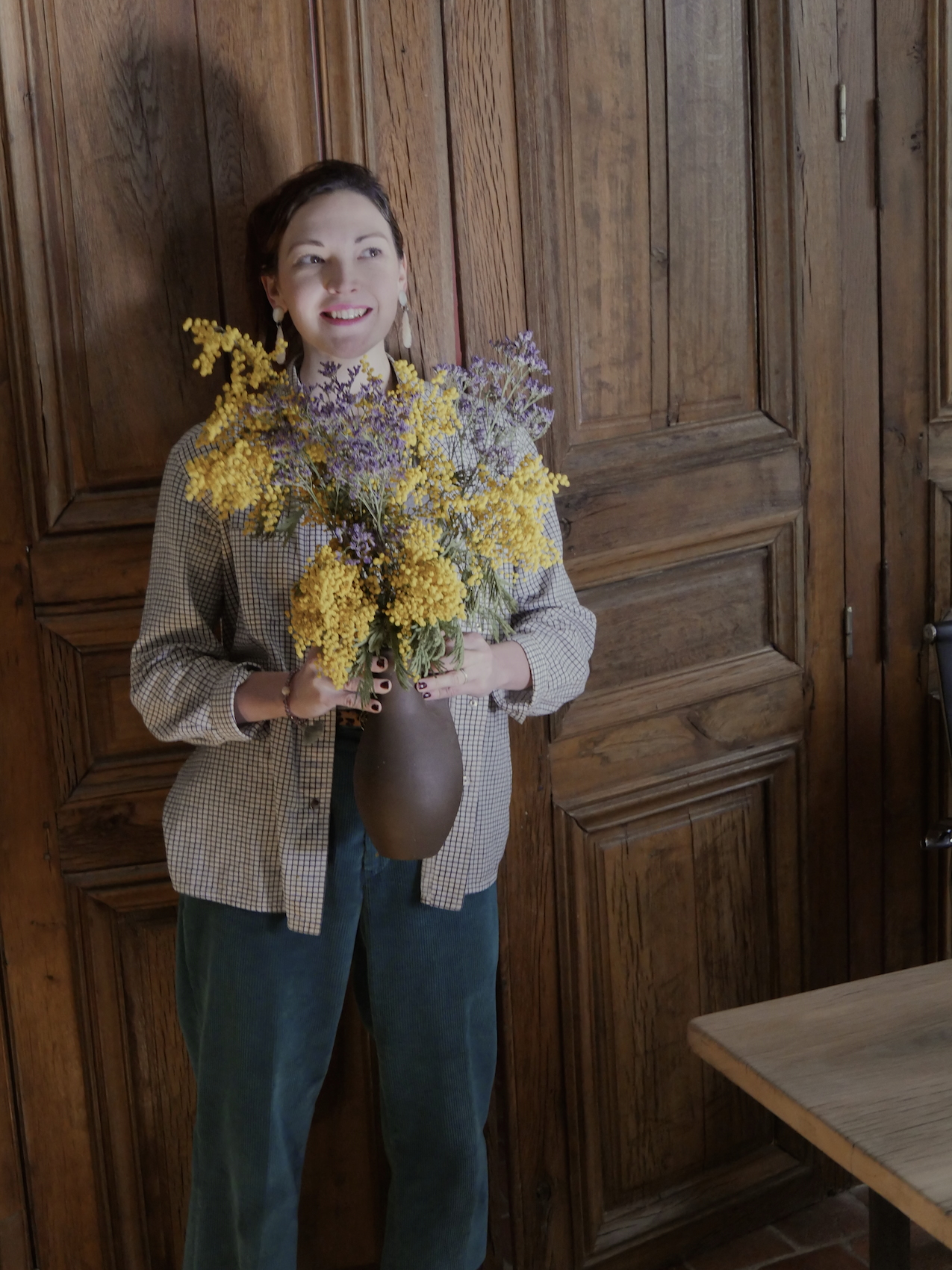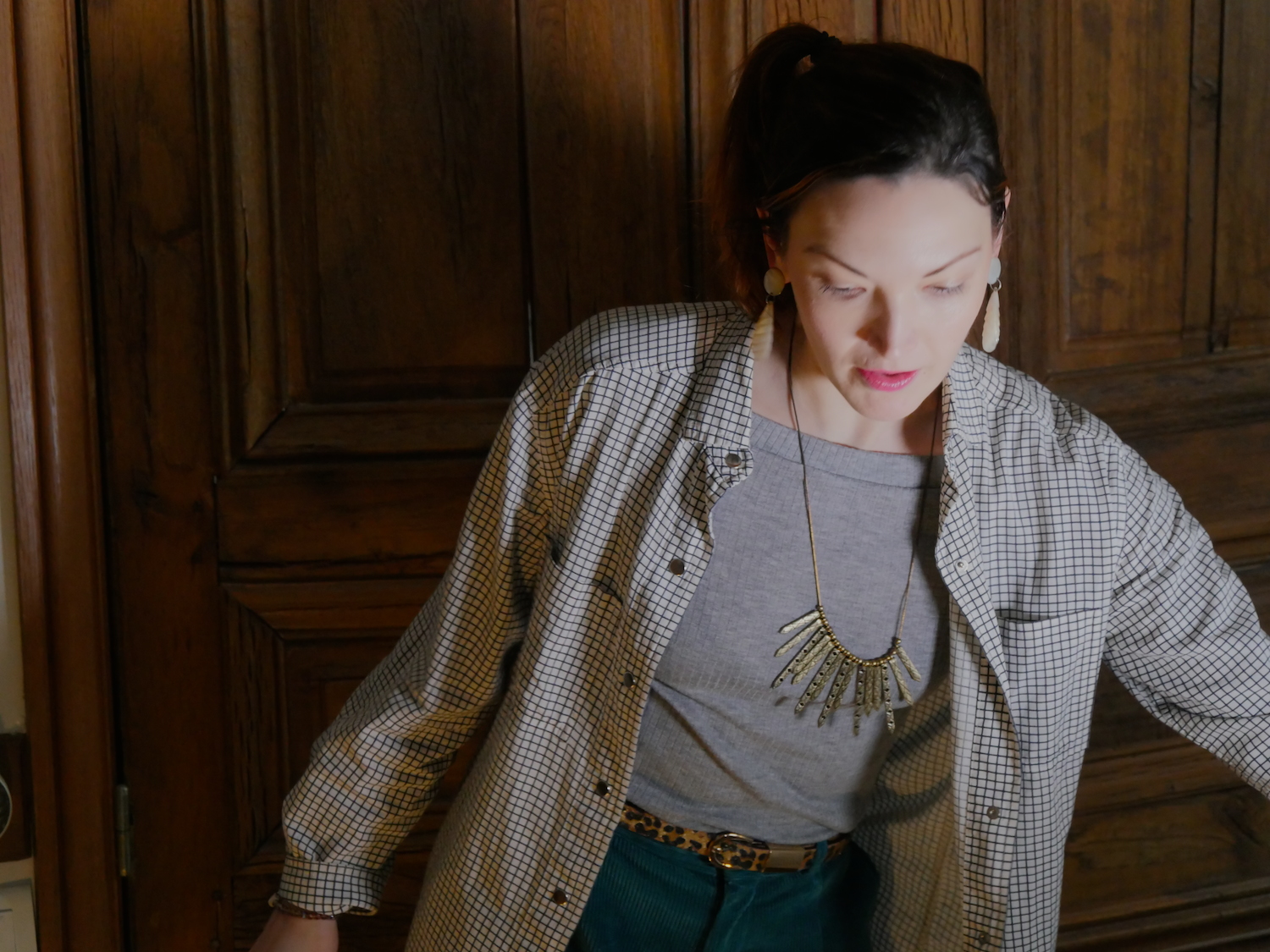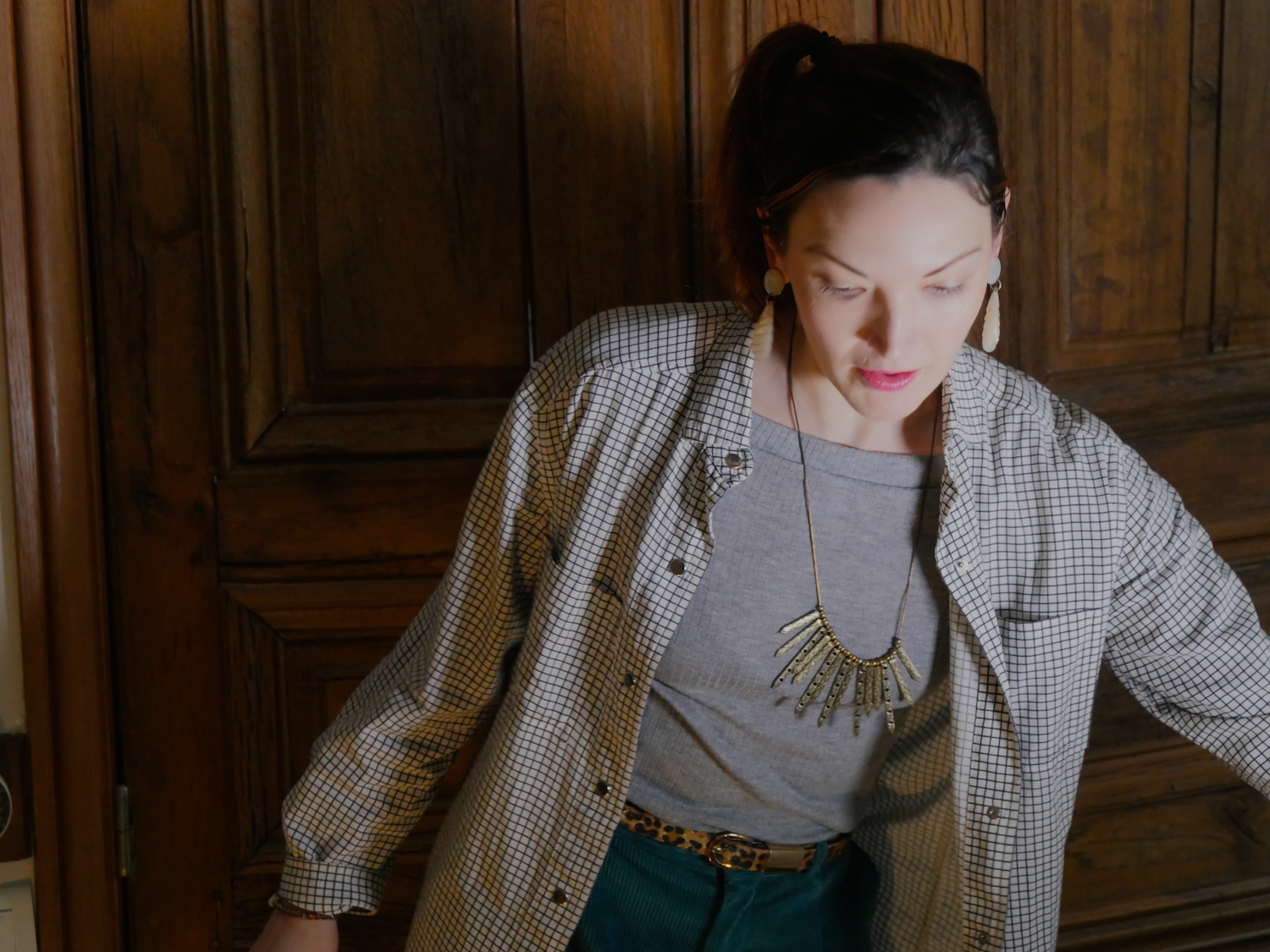 But I have to say: never underestimate the power of colors. I surely needed some color therapy. That day I was feeling tired. We all were. It was late on Saturday afternoon and we hadn't even left the house. But then I got up form the couch and dressed up, and then in half an hour we were out having a little adventure around Paris. The day ended well: we walked to a second-hand clothes event, had a glass of champagne at a cozy brasserie in Ménimoltant, and then ended up having dinner in an Indian restaurant on the way home. This is one reason why I love to live in Paris: when you go out, you never know where you will end up. I love the spontaneity that you have in this city. And like I wrote before, this city always knows how to seduce you.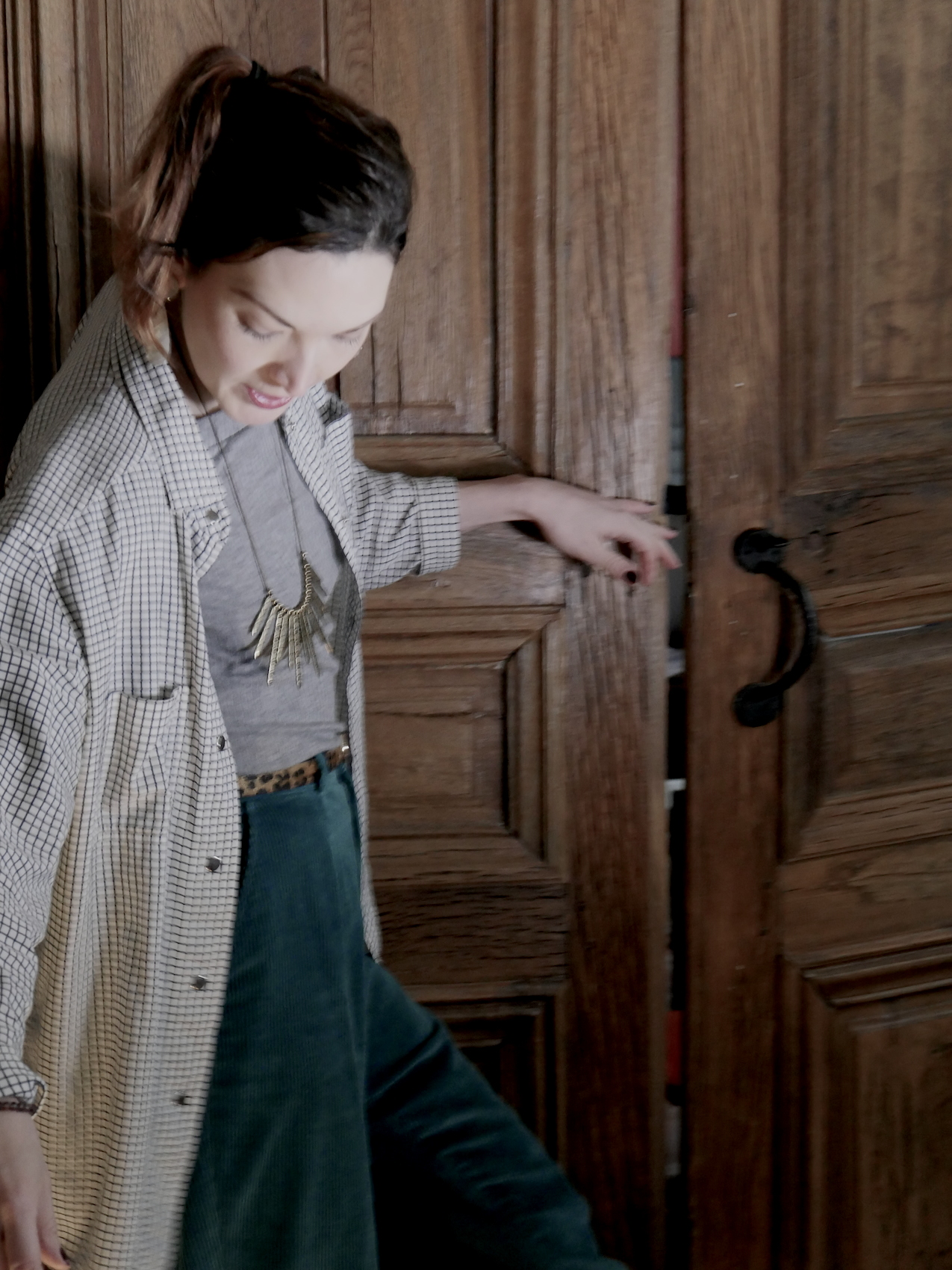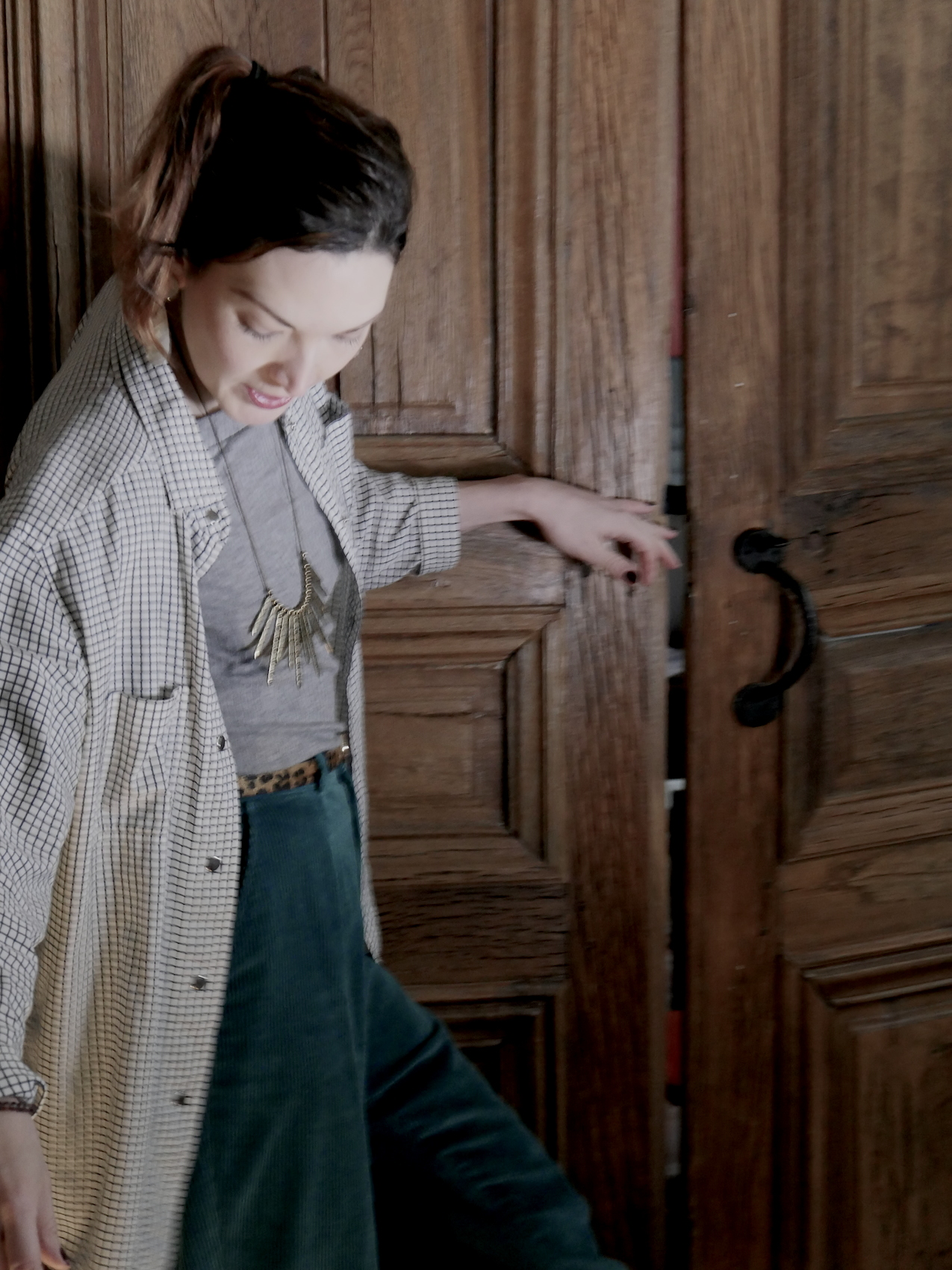 So this was a little story of some green pants that went out around Paris, and also to remind you, how you can lengthen the life cycle of a garment. Sometimes it just needs a little cutting and a DIY touch.

1