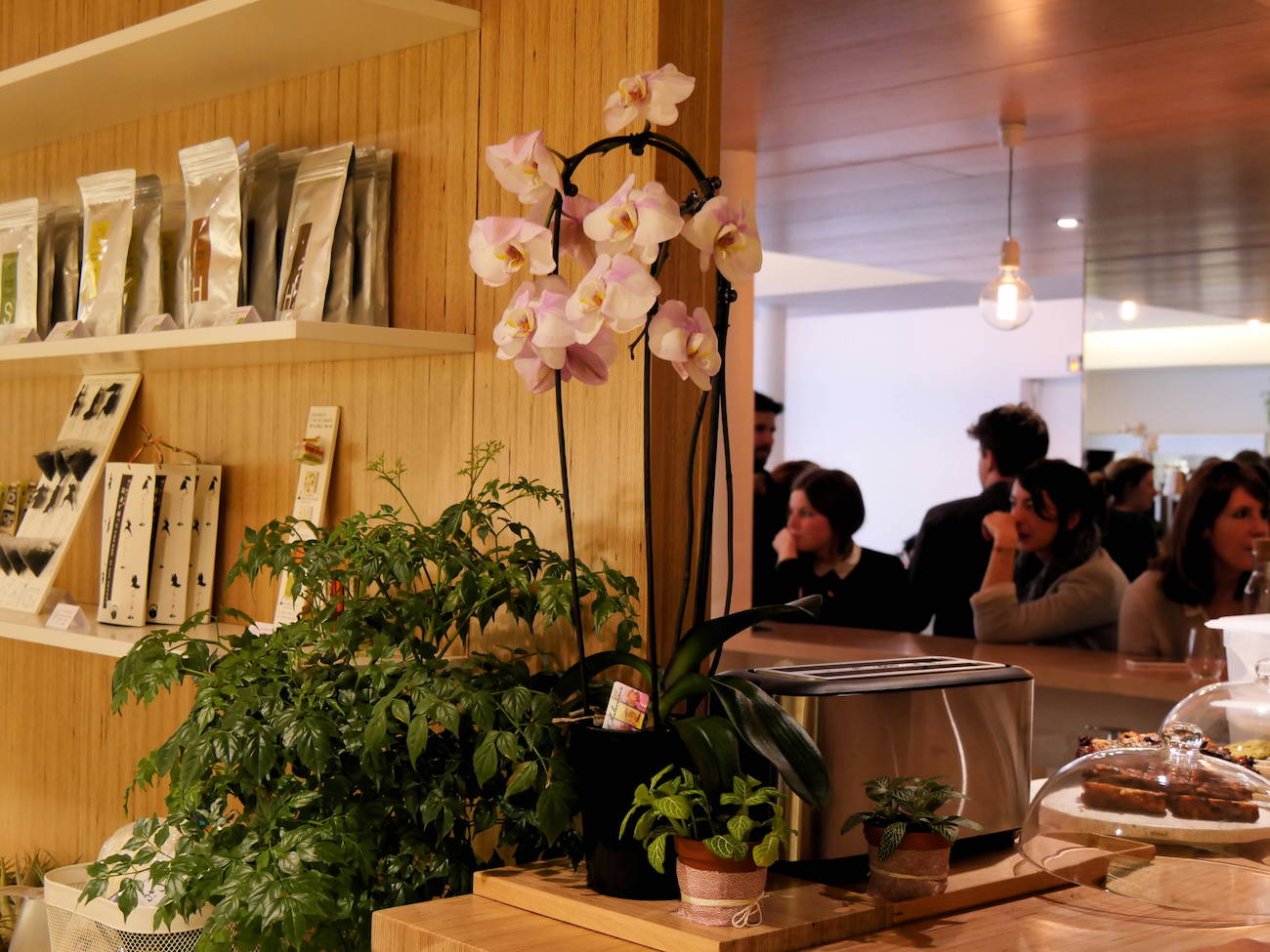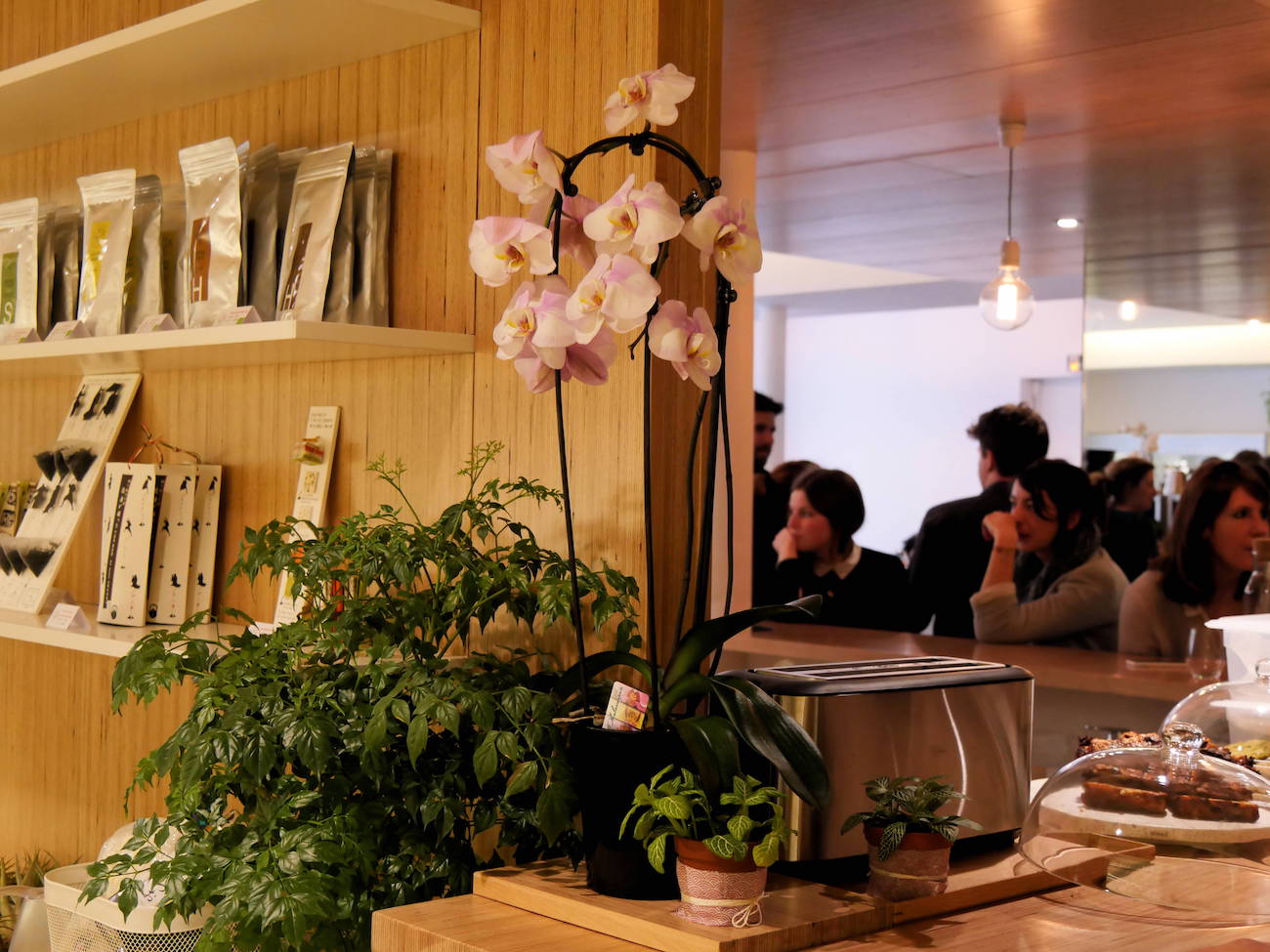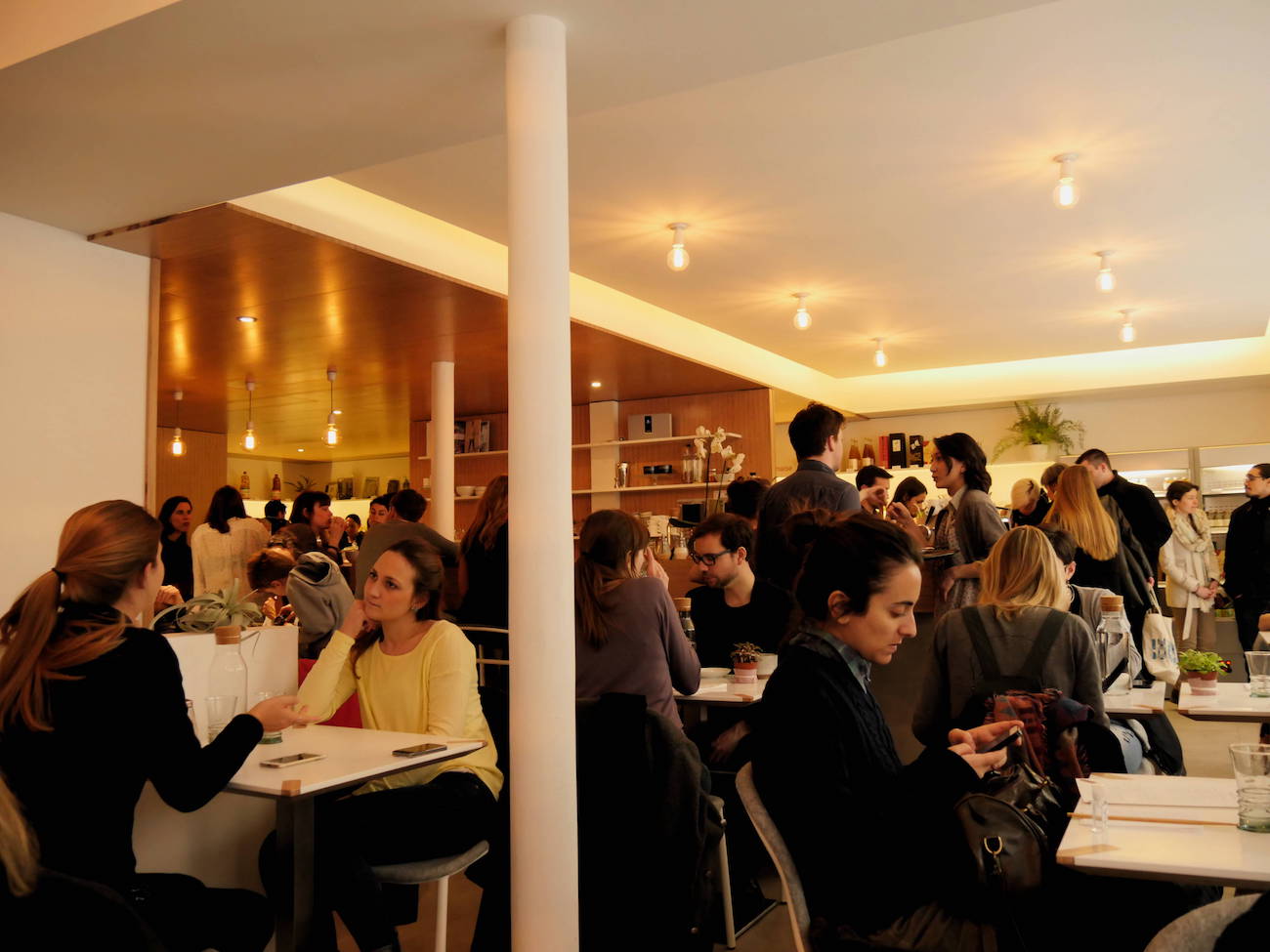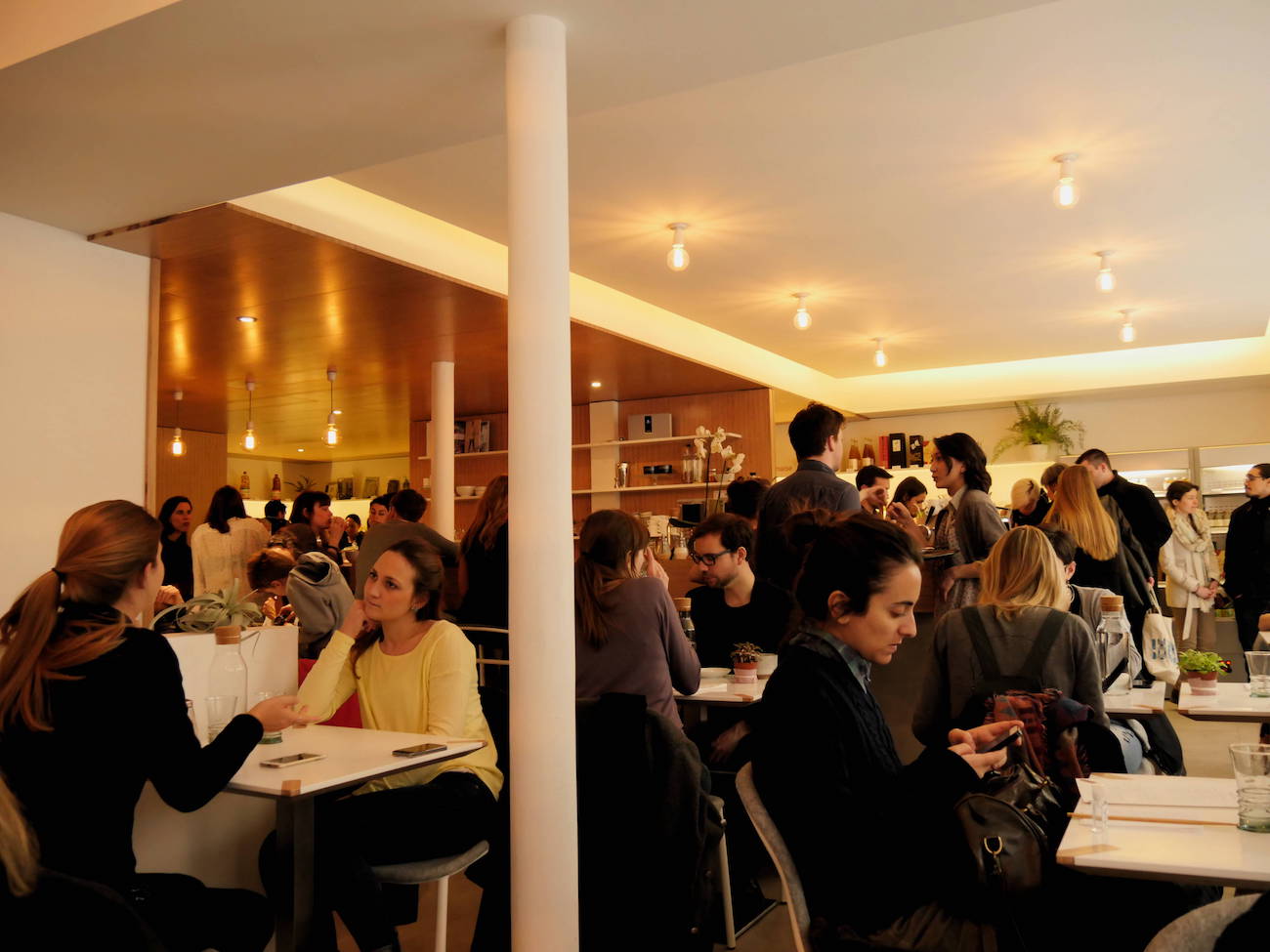 This is what I have really been waiting for: a matcha café in Paris. When I read in Time Out Paris that the first Matcha café had opened in town, I suggested to my husband that we go there for lunch. We asked my husband's sister to join us, too.
Umami Matcha Café is situated near La place de Republique on the street Bélanger. First the good news: you can enter the place with a pram (this can't be taken for granted in Paris). The restaurant is divided in two: on your right there is a little grocery shop, which sells products from Japanese high quality matcha to different kinds of spices. Then on your left there is a wooden bar, which will probably be surrounded by trendy people sipping their matchas like it was on this Saturday afternoon that we were there. After the bar there is the actual eating area with trendy, light brown wooden tables. Unami Matcha Café's decoration is a mixture of Japanese and Scandinavian style with its minimalistic and clean look.
We were lucky to get our table immediately, although the place was full of people. I can imagine that there were a lot of curious people checking out this new place.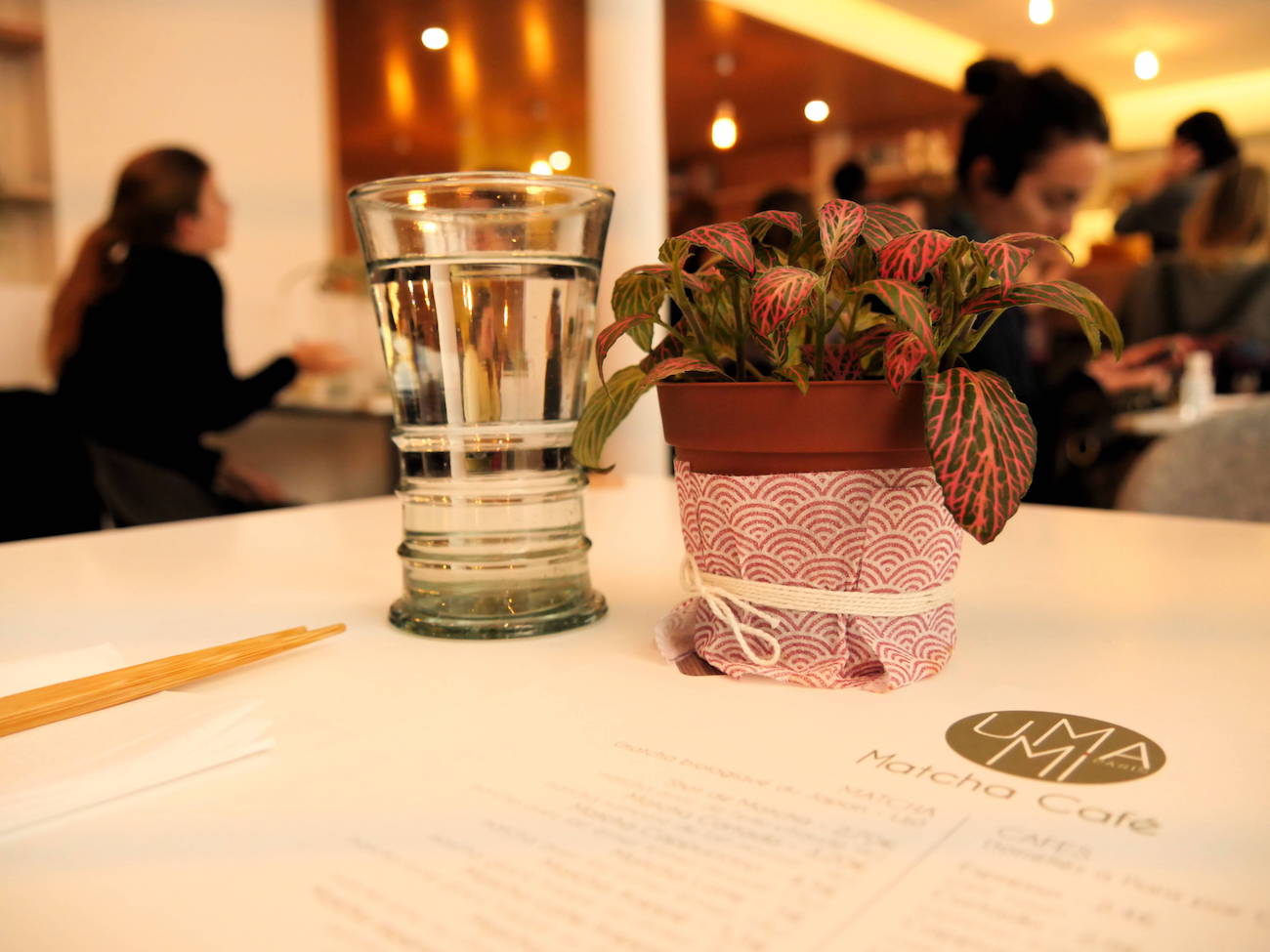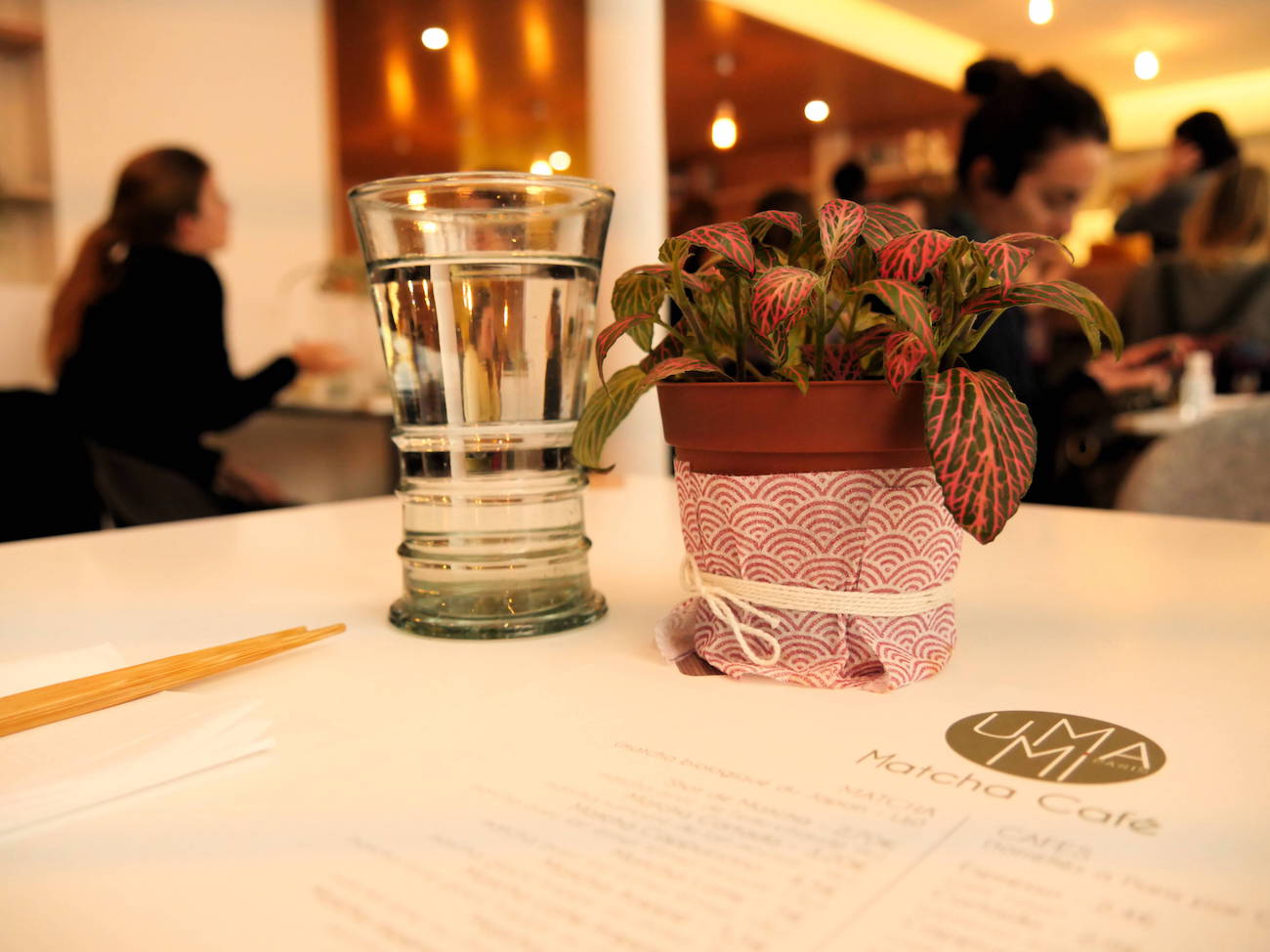 We got our table by the window. Then it was time to order. First, I have to mention that the selection in the main menu was tiny. There were three different portions for sharing (6– 9 euros) and then three different salads. We decided to order Tofu maison to share and then we all ended up having the same salad, which was simple named La salade (with green salad, lentils, egg, sesame sauce).
I would love to say that the salad was excellent, but it wasn't: it was just an ordinary salad, nothing special about it. The same we all thought about the tofu à la maison. Instead the list of desserts was something you should look at. For me, as a big matcha fan, I ordered a matcha latte and an ice cream with the same flavour. The others weren't that into matcha, so they just had regular cappuccinos. But my husband tried a cookie chocolat blach matcha, which was delicious. The list of matcha drinks was impressive: you can order from matcha frappes to matcha with white chocolate. So this is definitely your new place to be if you are into that green, healthy drink.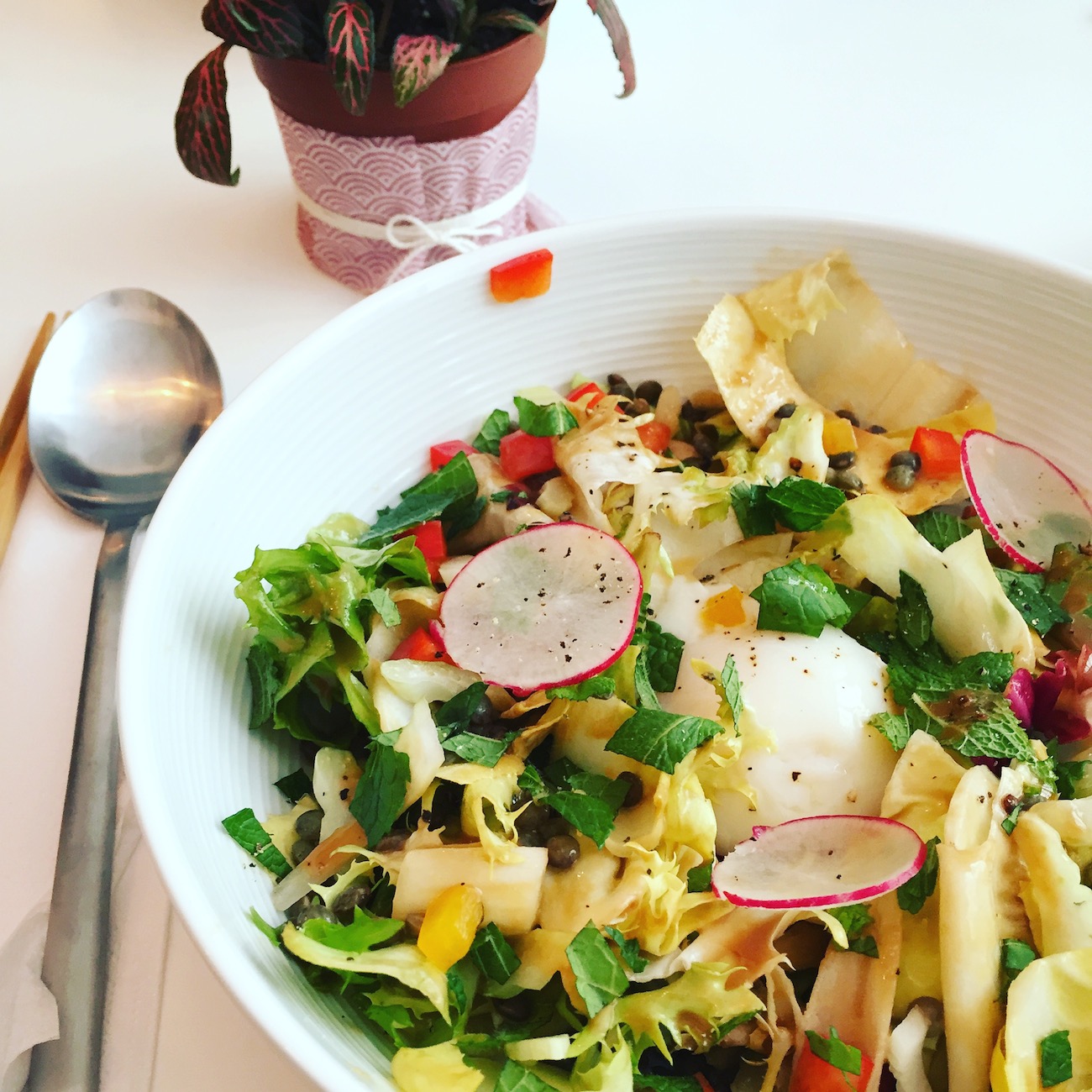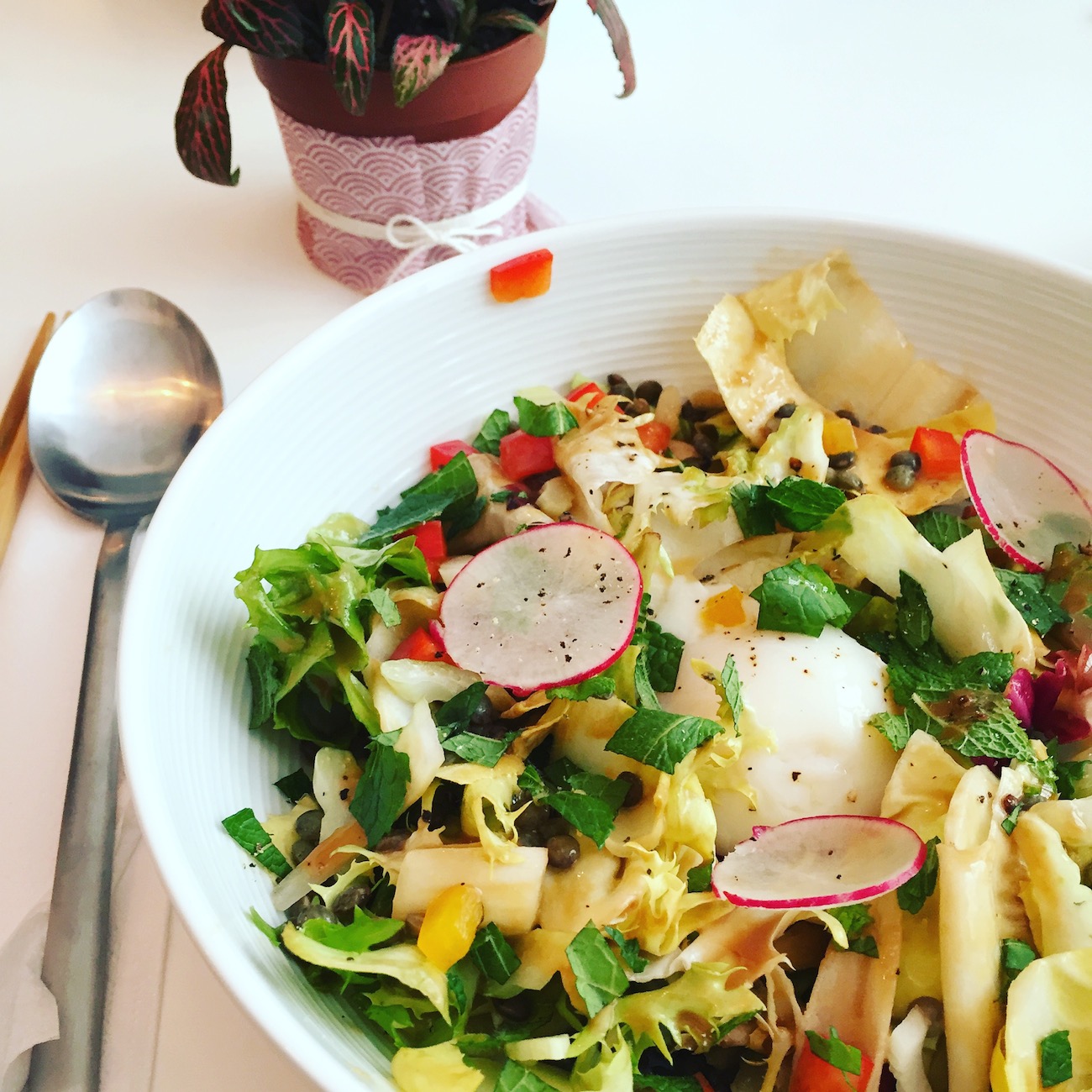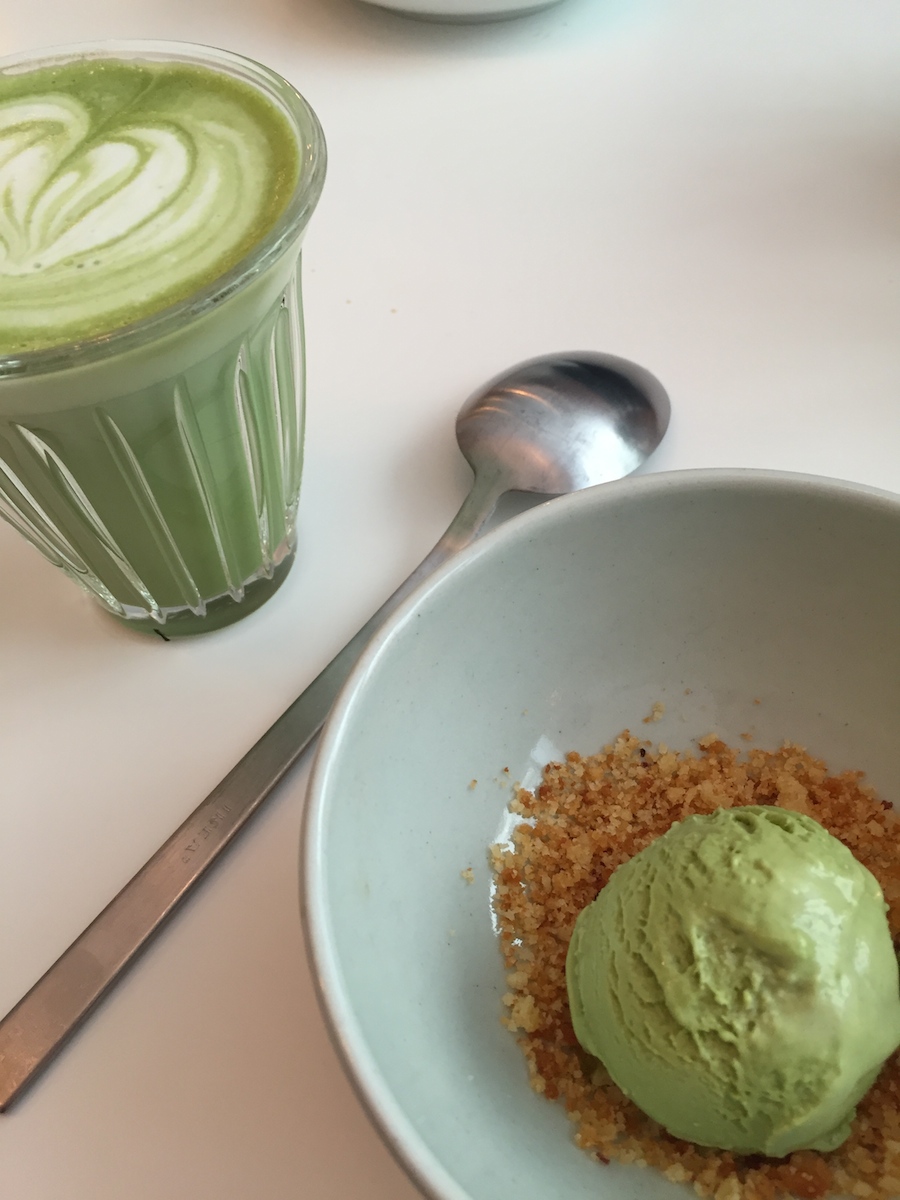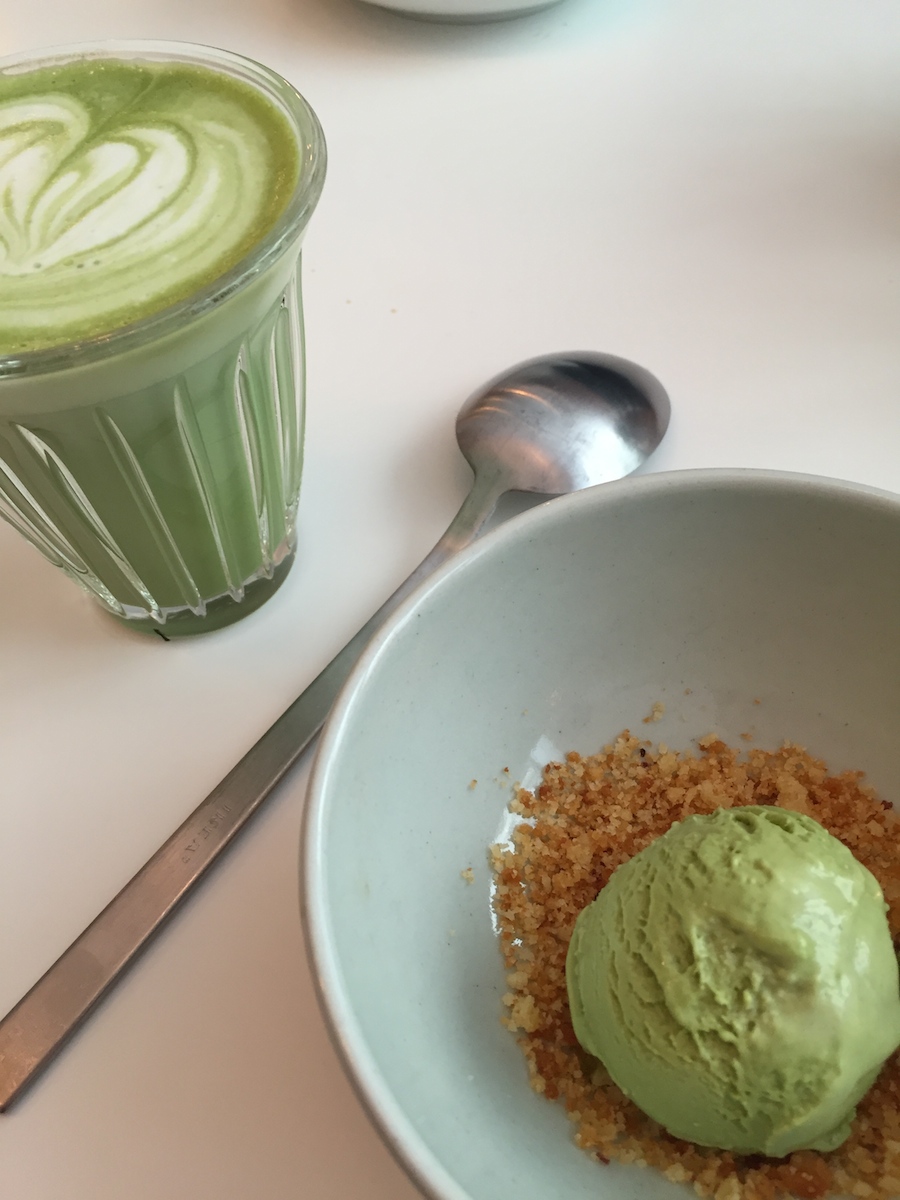 When we left the place with our pram, one of the customers needed to move her fancy bag so that we could pass. She was nervous and commented to her friend: " Why would you come here with a pram". This kind of highlights the atmosphere. For us the first impression wasn't as bright as some magazines and Internet articles glorify it to be. But as I love the matcha I will give this place another chance by stopping by on a Monday morning when it probably won't be that full and noisy.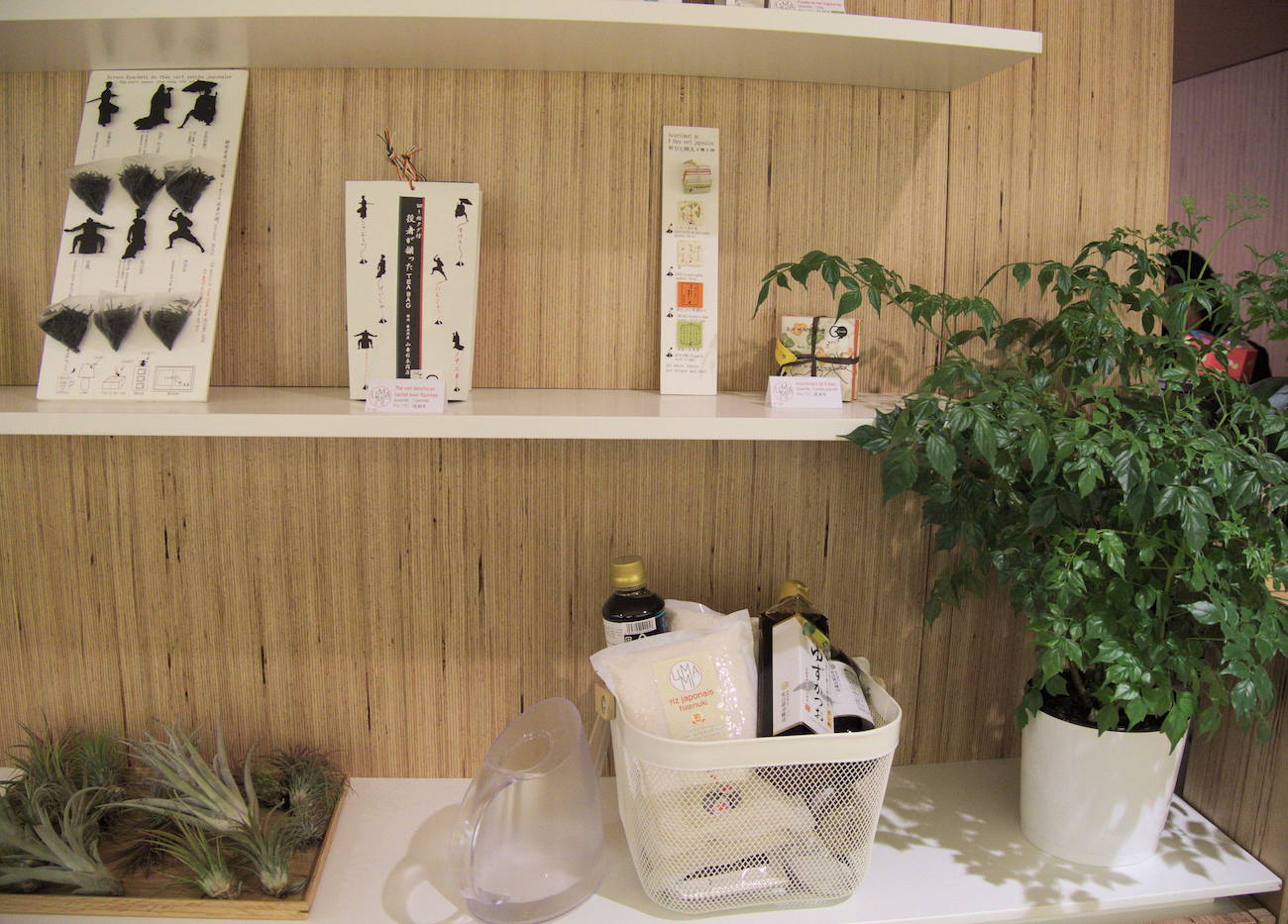 2