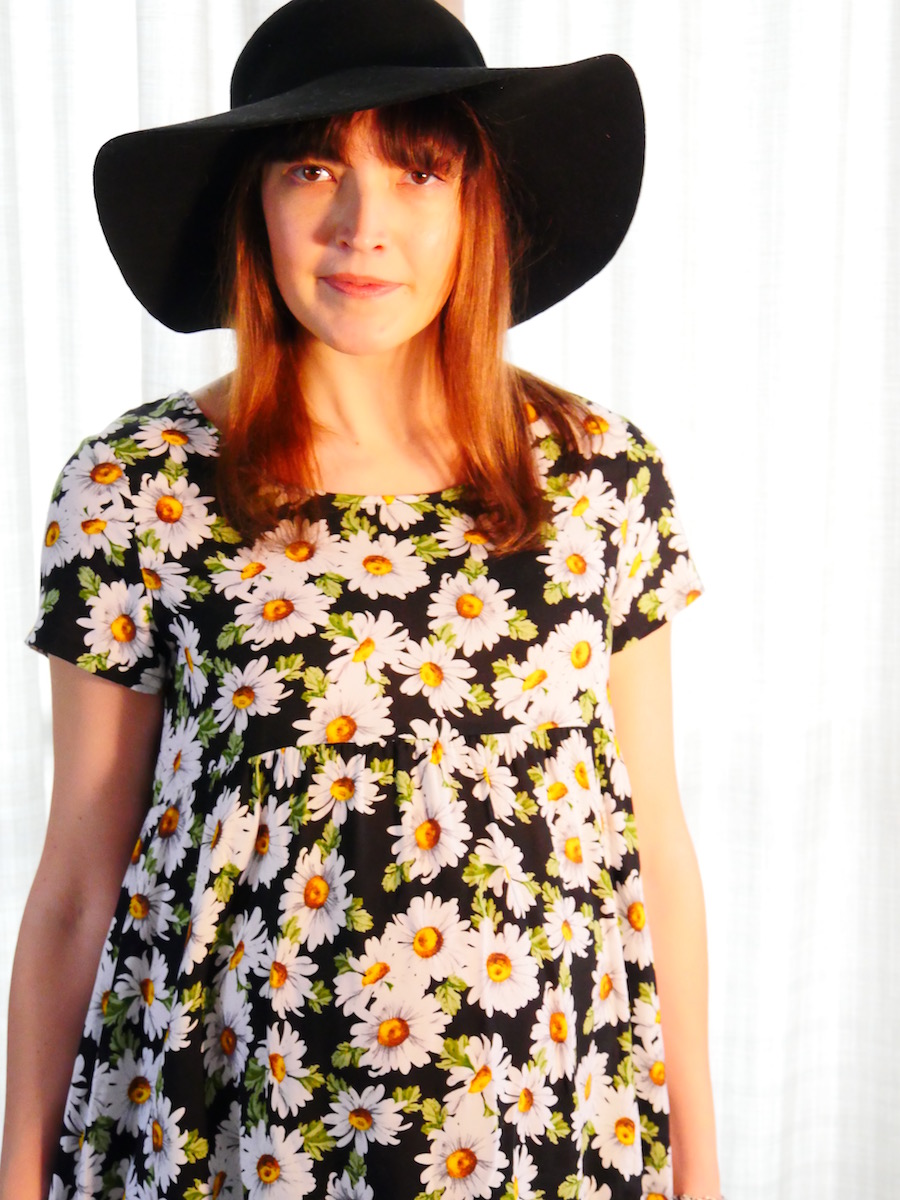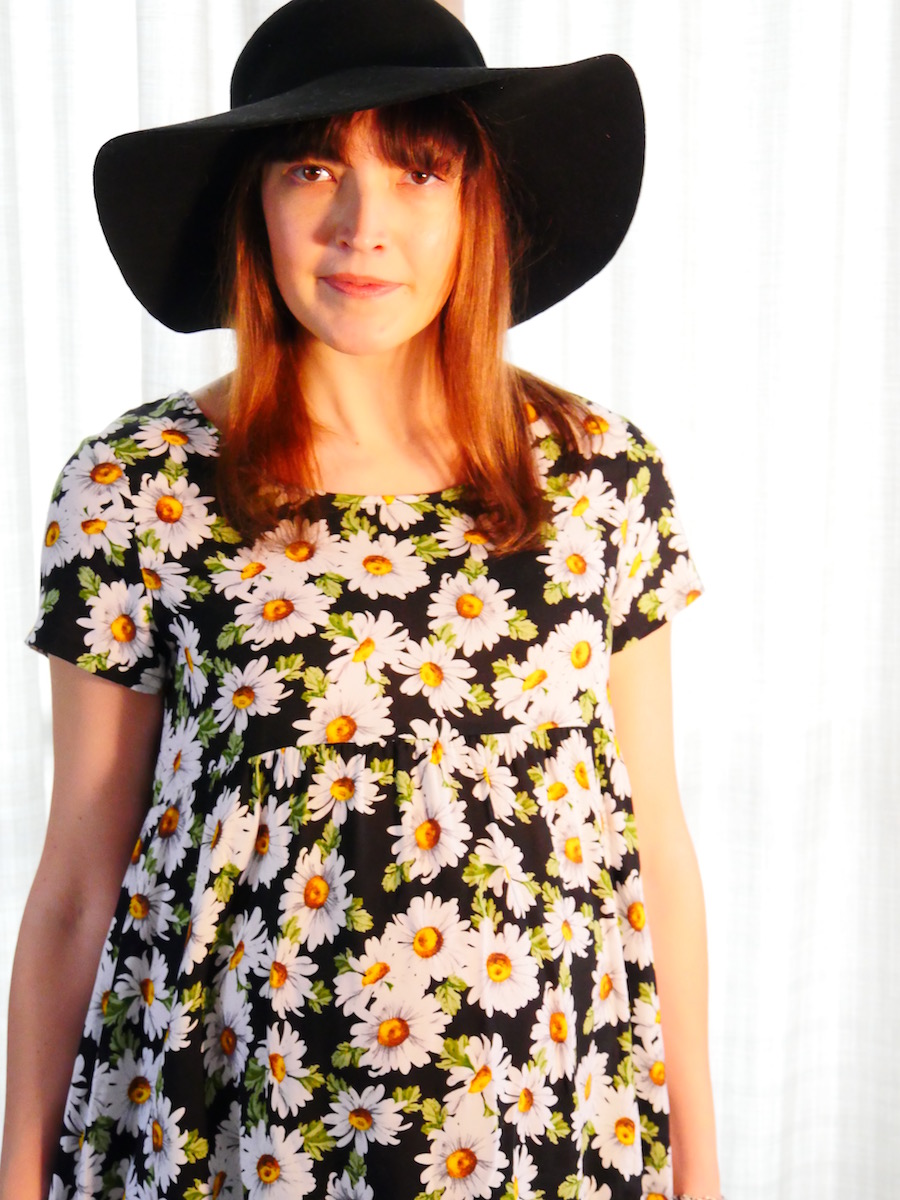 Vaikka raskausajan pukeutuminen ei enää minulle ole ajankohtaista, halusin jakaa omat vinkkini toimivaan raskausajan tyyliin.
Omalla kohdallani raskausaika syvensi entistä enemmän suhdetta ekologisempaan ajatteluun ja kuluttamiseen. Odotusaikana en halunnut ostaa lisää vaatteita lyhyelle ajanjaksolle ja pyrinkin pitkälti hyödyntämään oman vaatekaapin sisältöä.
Silti muuttuvasta ja pyöreästä vartalosta huolimatta halusin näyttää pyöreän vatsani kanssa tyylikkäältä. Listasin alle tekijöitä, joihin kiinnitin huomiota raskausajan pukeutumisessa.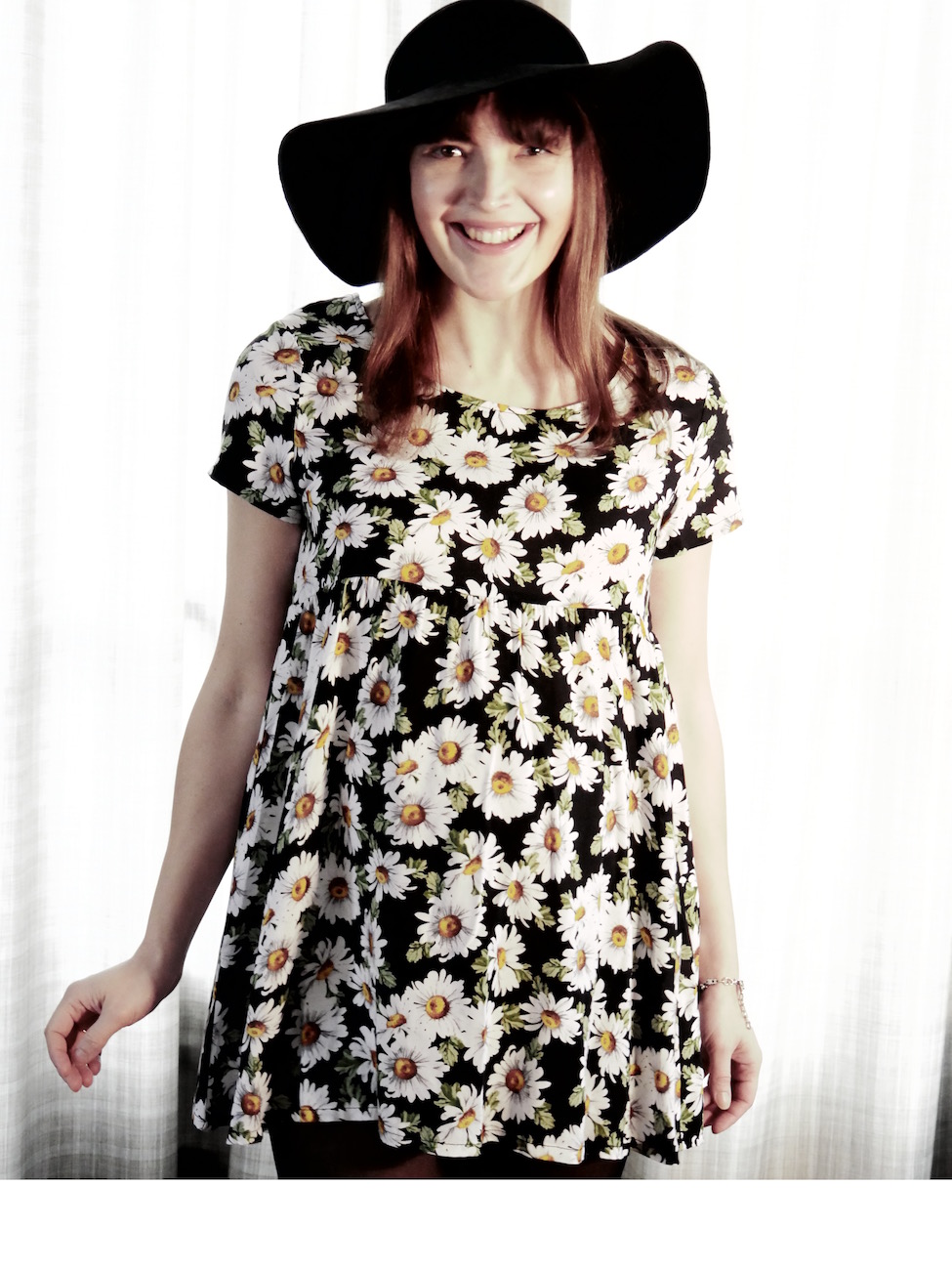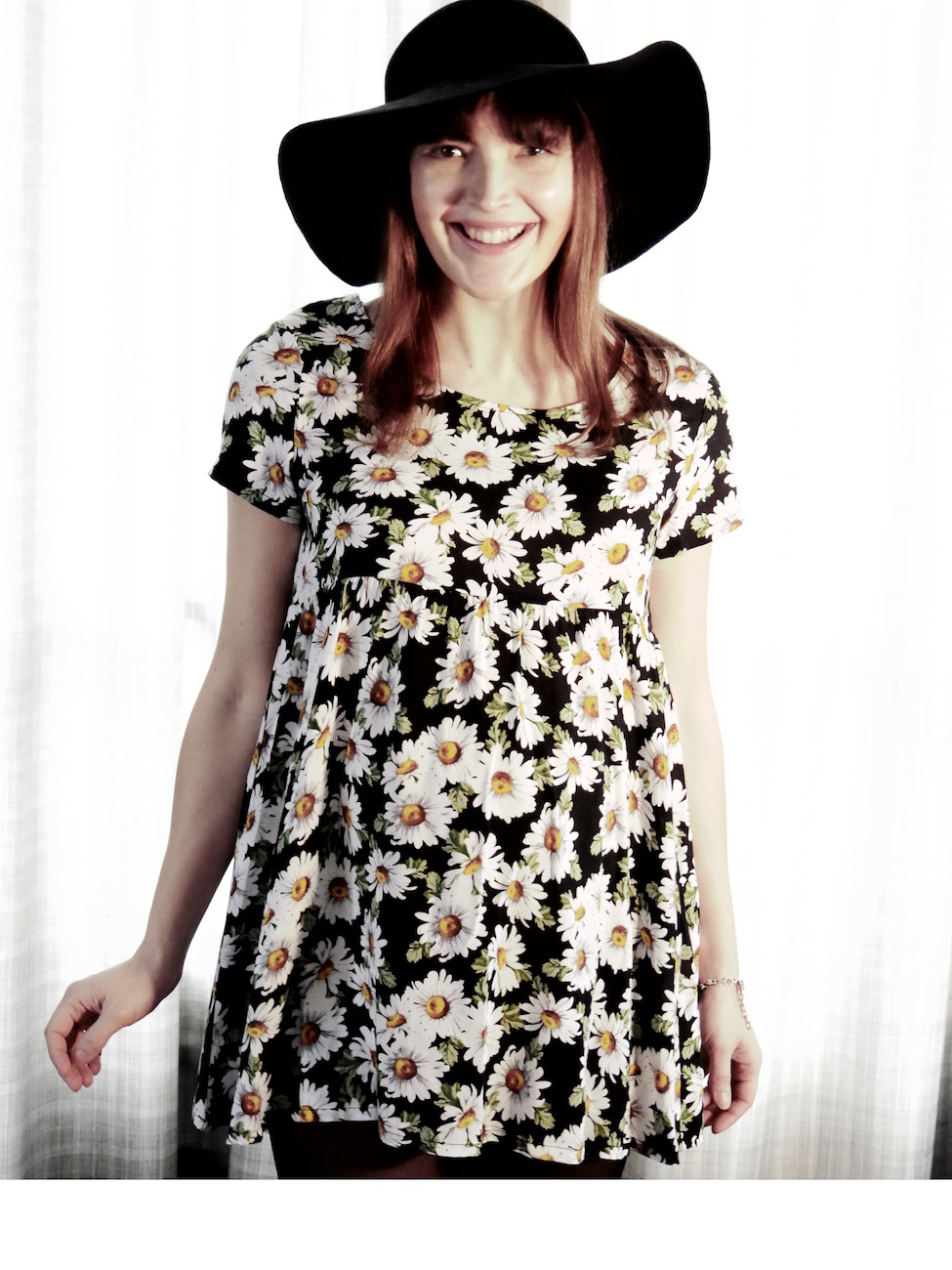 Seitsemän ja puolen kuukauden aikana oivalsin siis seuraavaa:
1.Tee inventaario ja sysää syrjään vaatteet, joita et tule käyttämään seuraavaan yhdeksään kuukauteen.
Ensimmäisen kolmanneksen aikana laitoin säilytyspusseihin kesävaatteet, farkut ja vartalonmyötäiset mekot, jotka eivät enää mahtuneet päälle tai saivat vain oloni tuntumaan entistä suuremmalta. Jäljelle jäi yksi rekki ja hyllyllinen käyttökelpoisia vaatteita.
2. Mammasukkiksia ja tukevampia rintaliivejä lukuun ottamatta, älä osta äitiysvaatteita. Yhtä hyvin löydät vaatekauppojen tavallisesta vaatevalikoimasta sopivia asukokonaisuuksia. Sitä paitsi äitiysvaatteisiin on aina lisätty muutama euro hintaan enemmän kuin mitä maksaisit vastaavasta vaatteesta ilman äitiyslisää.
Itse erehdyin ostamaan yhdet mammafarkut alennusmyynnistä. Farkuissa on edelleen laput kiinni. Ensin vatsakumpu oli liian pieni tisseihin asti kohoavassa trikoisessa mahakaitaleessa, myöhemmin farkut eivät enää tuntuneet päällä miellyttäviltä.
3. Älä yritä tunkea itseäsi liian tiukkoihin vaatteisiin. Poistin heti silmistä korkeavyötäröiset farkut ja liian kireät topit. Sen sijaan nostin vaaterekilleni trikoomekkoja ja tunikapaitoja.
4. Mieti omaa vartalotyyppiäsi. Esimerkiksi harteikkaana Y-vartalona minua imartelivat paremmin vartalonmyötäiset midimittaiset trikoomekot kuin väljät kaavut. Erityisesti midimittainen helman pituus oli toimiva, kun vaate ei noussut kohti reittä.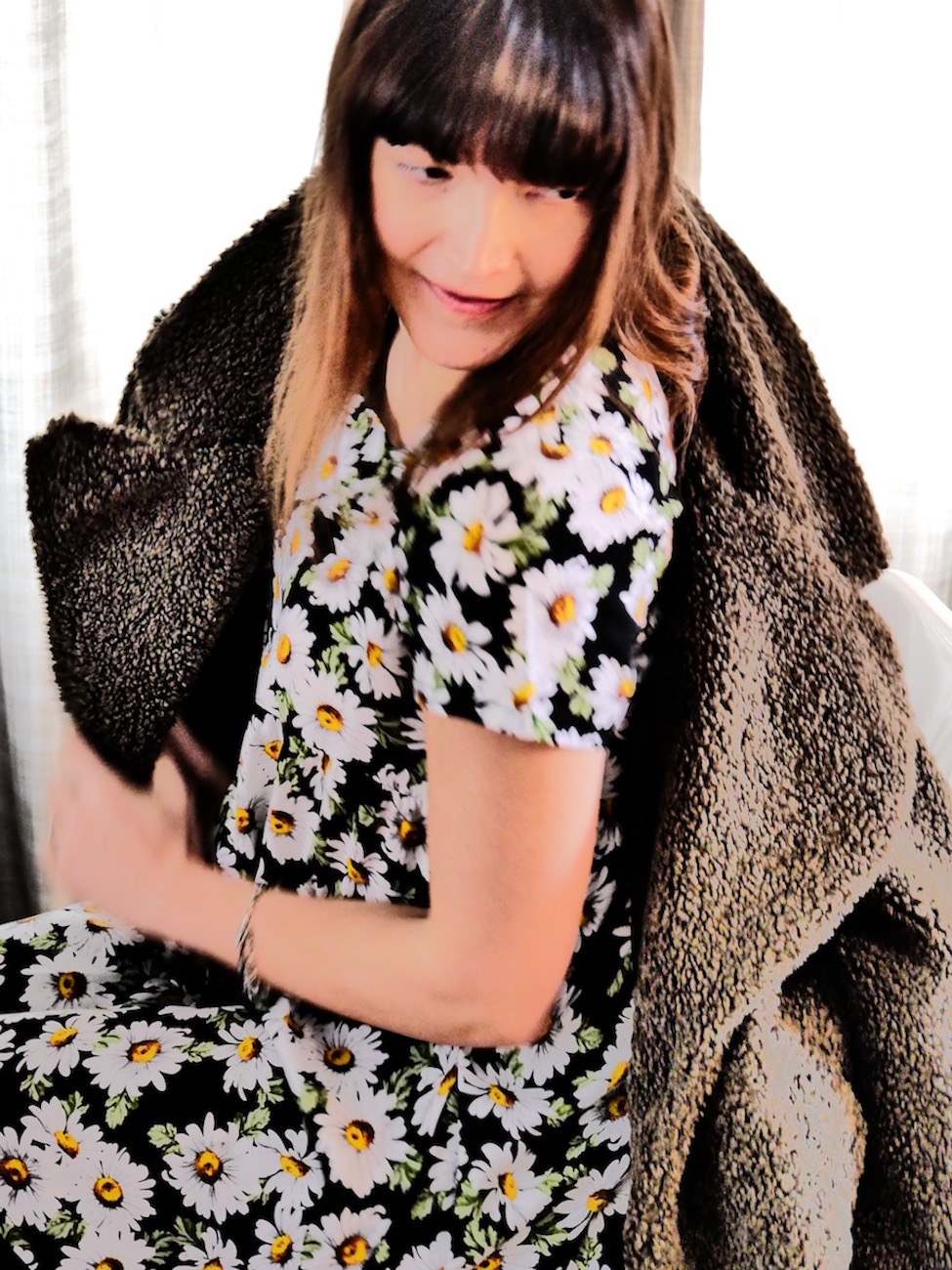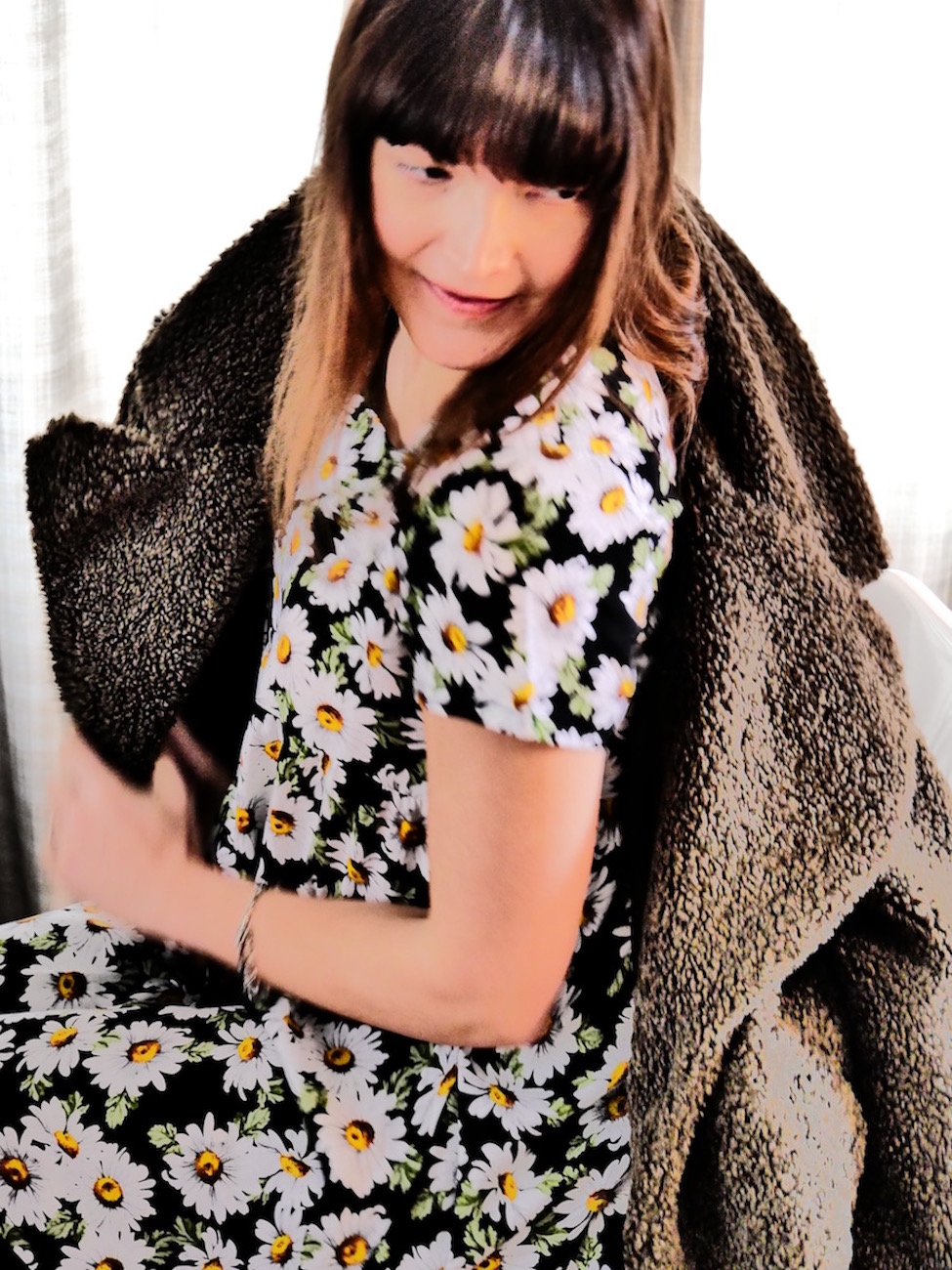 5. Vältä farkkuja: ne saavat tuntemaan olosi tukevammaksi kun kuitenkin tarkastelet peilistä reisille ja takamukseen kertynyttä imetysvaraa. Vaikka mahduinkin muutamiin stretch-farkkuihin, ei peilistä katsonut tyytyväinen odottaja.
Sen sijaan sijoita trikooleggingseihin. Järkyttävä tyylivirhe, mutta näissä inhokeissa tulet viihtymään loppuraskautesi, kun sinua kyllästyttää kiskoa sukkahousujen haarakoukkua polvista kohti napaa. Hyväksy siis suosiolla, että leggingsit ovat mukavuusvaate numero yksi.
6. Pukeudu urheiluvaatteisiin. Itse kävin raskausaikana kolme kertaa viikossa joogatunnilla. Näinä päivinä pukeuduin siis treenihousuihin, trikootoppiin ja huppariin. Kätevä ratkaisu pukeutumispulmiin! Bonuksena urheiluvaatteet motivoivat liikkumaan entistä enemmän.
7. Mikäli odotuksesi sijoittuu talviaikaan, suosi päällystakkina kylpytakkimaista judovyöllä varustettua villakangastrenssiä. Vyöllä saat kätevästi säädeltyä kiinnitystä, ja jopa suljettua takin. Lisäksi nilkkoihin tai sääriin ulottuva takki suojaa tuulelta ja tuiskulta.
8. Varaa kaappiisi ainakin yksi leninki juhlatilaisuuksiin. Myös raskausaikana on hyvä välillä tuulettua. Ja luultavasti yhdeksän kuukauden aikana eteesi tulee jos jonkinmoiset juhlat, jotka vaativat asiallista pukeutumista.
9. Silloin kun ei ole lenkkaripäivä, laita jalkaan tolppakorkoiset korkokengät tai nilkkurit. On sanomattakin selvää, että korkkarit tekevät ihmeitä naisen itsetunnolle sekä tuovat ryhdikkyyttä pukeutumiseen. Usko pois!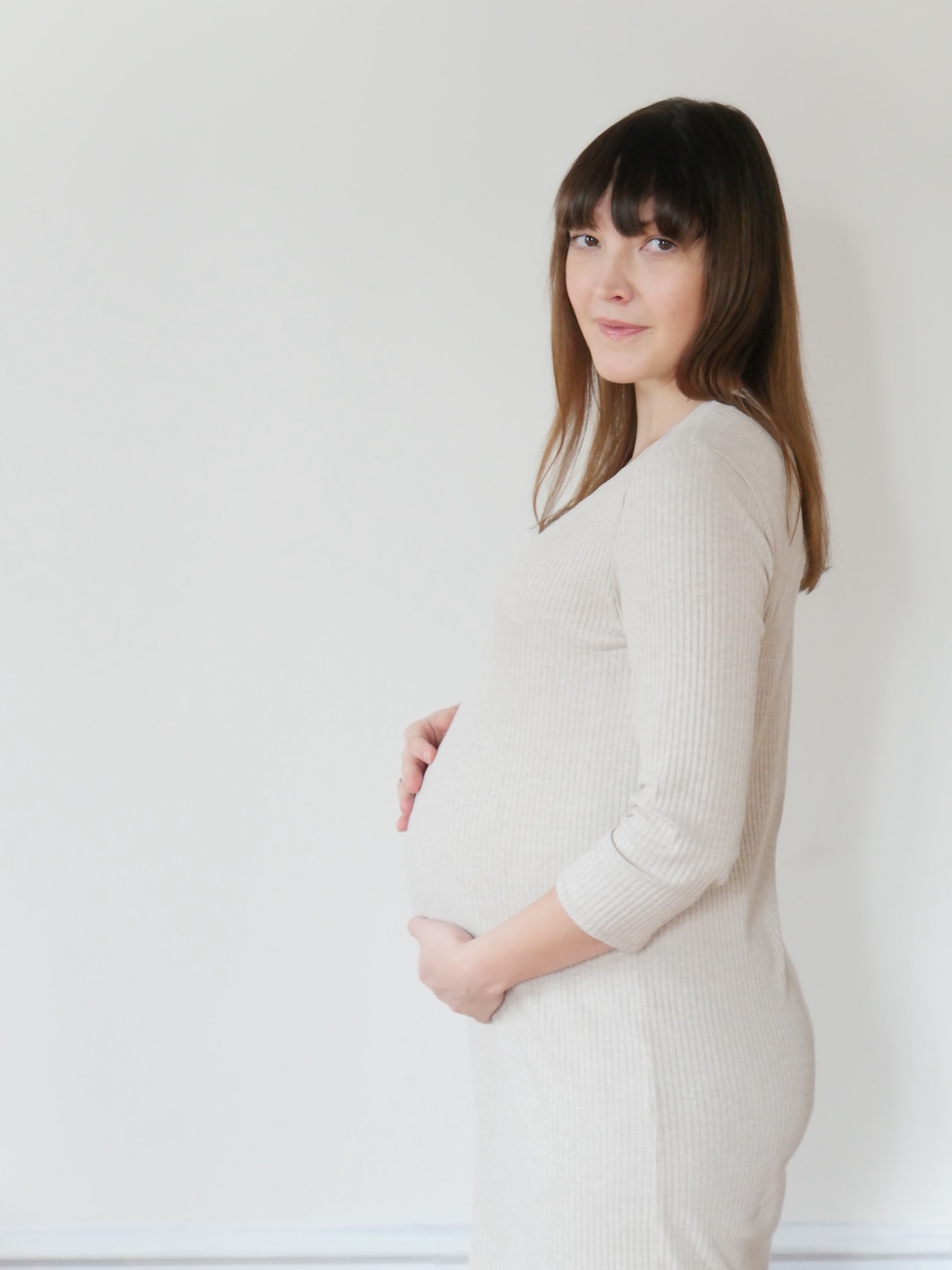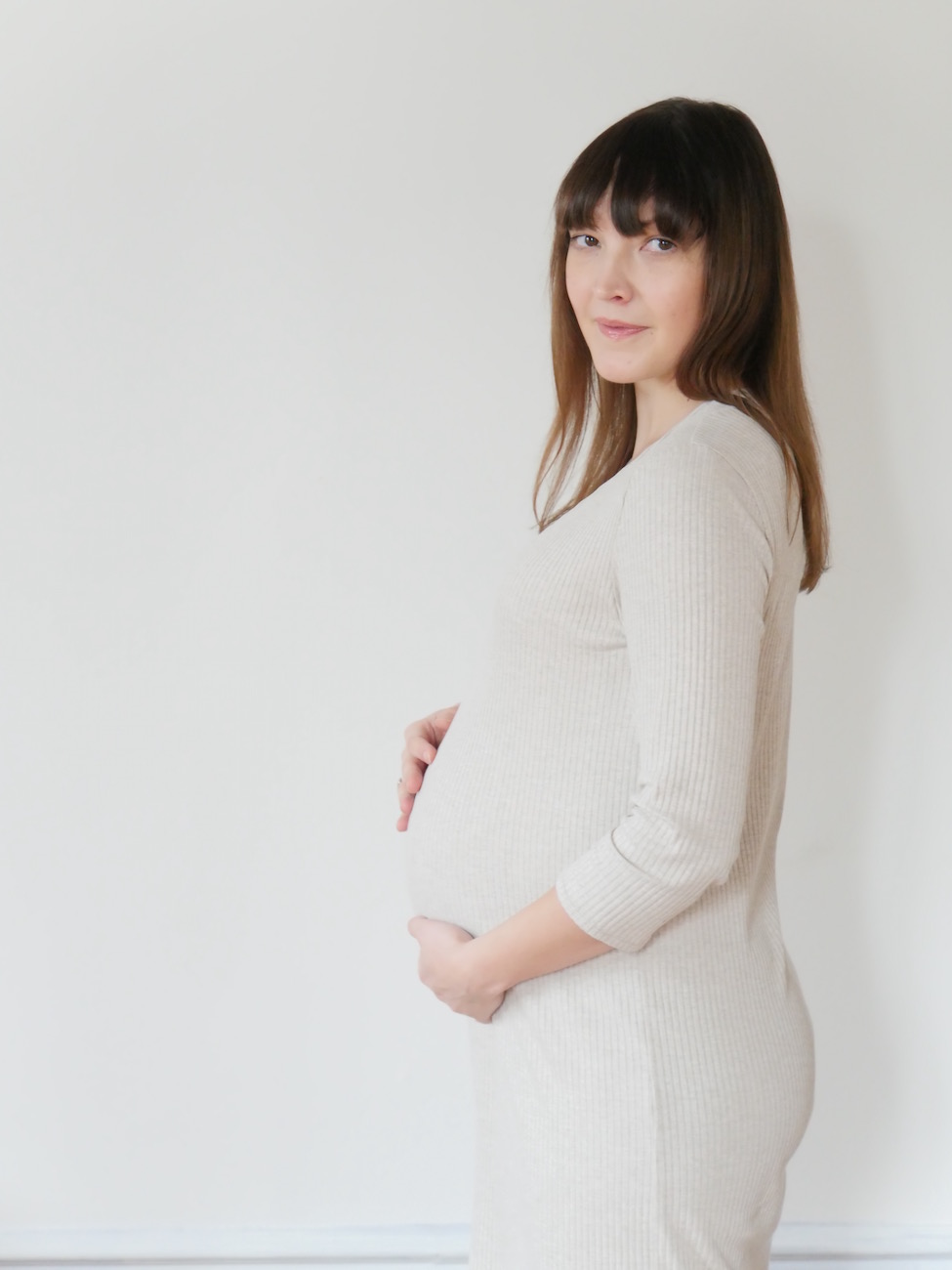 Even though I am past this period in my life, I wanted to share my tips on maternity style.
For me, working in the fashion industry, the question of style is always current. During my pregnancy I wanted to continue to dress up nicely and in a stylish manner. Still, I didn't want to buy new clothes for just a short period. Also, as I have paid attention to more eco-friendly consuming, I wanted to keep buying new stuff to a minimum and just use the clothes that I had in my closet. Of course I did buy a couple of dresses, but I kept in mind that I could wear the clothes after the pregnancy, too.
This is what I learned during my pregnancy about what to wear:
1.Do an inventory. Store away all the clothes you cannot wear. When you have just the clothes in your closet that you can actually wear, it is much easier to choose an outfit in the morning. And after the pregnancy it is just a pleasure to rediscover all your old stuff.
2.Apart from bigger bras and tights, don't buy any maternity clothes; you don't really need them. You can find dresses in the normal women's section. Anyway, maternity clothes are always more expensive than the ones in the women's section.
I bought one pair of maternity jeans on sale, which I never used. They still have the tags on it. First my belly wasn't big enough, then later the jeans weren't comfortable at all!
3. Just give up on wearing jeans. I know: they are so practical in everyday life, but during my pregnancy every time I tried to wear them I kept on looking at my big thighs and my butt that was storing fat for breastfeeding. After the first trimester I gave up on jeans.
Instead I found jersey leggings useful. I know: what a fashion error! But trust me, this is what you are going to wear by your your third trimester when you are tired of pulling your tights up, when they keep going down to your knees.
4. Wear sports clothes. During my pregnancy I went to a yoga class three times a week, so on those days I wore exercise pants, a top and a hoodie. With a baby bump I found sportswear comfortable and practical, and as a bonus sports clothes motivated me to exercise even more.
5. Be aware of your body shape. During pregnancy you highlight your body type even more, especially by wearing clothes that are the wrong shape. For example for me, with a strong shoulder line and a Y-shaped body, all tunics or shapeless dresses made me look even bigger. Tight, flexible midi-length dresses on the other hand worked out well.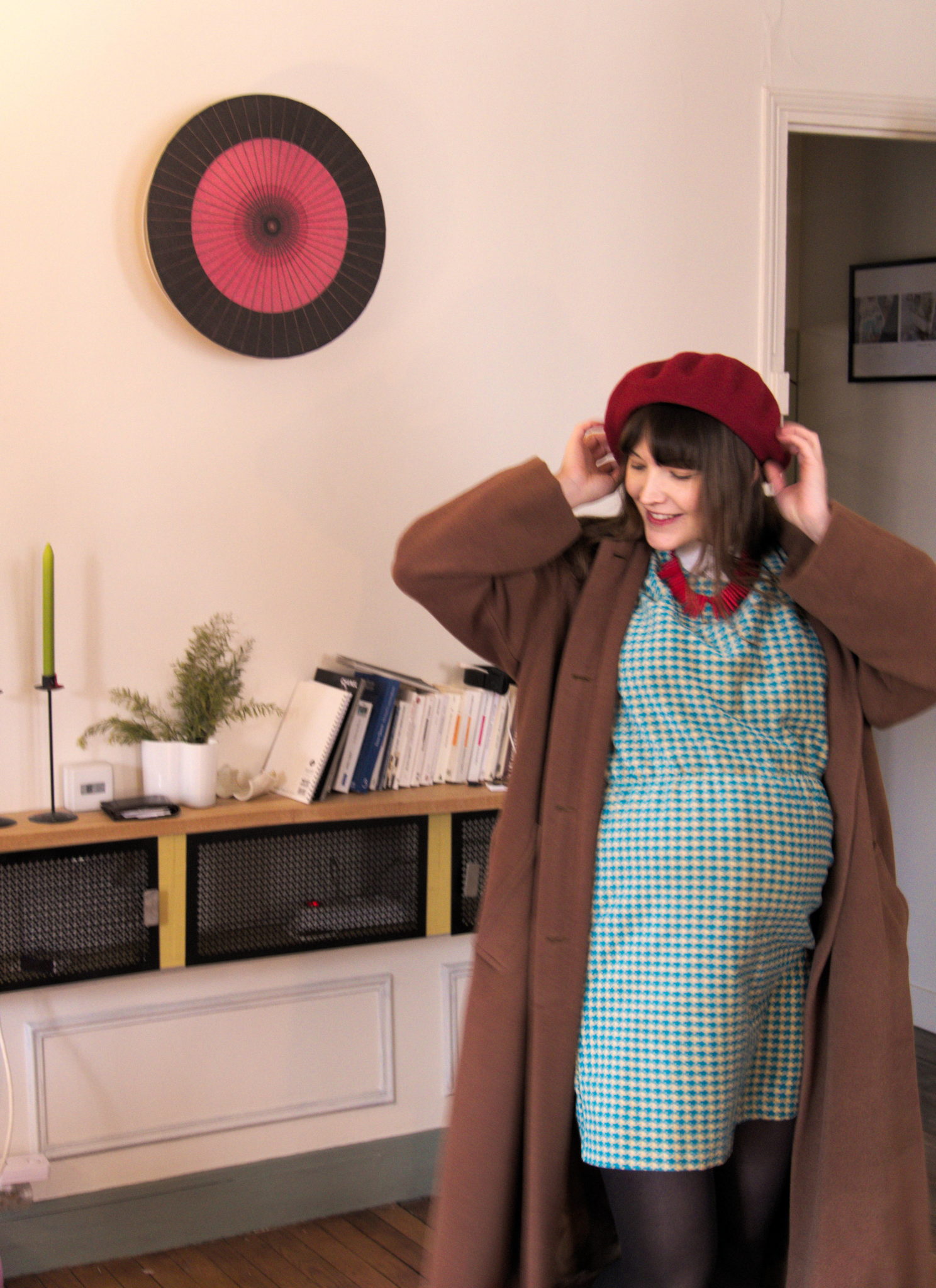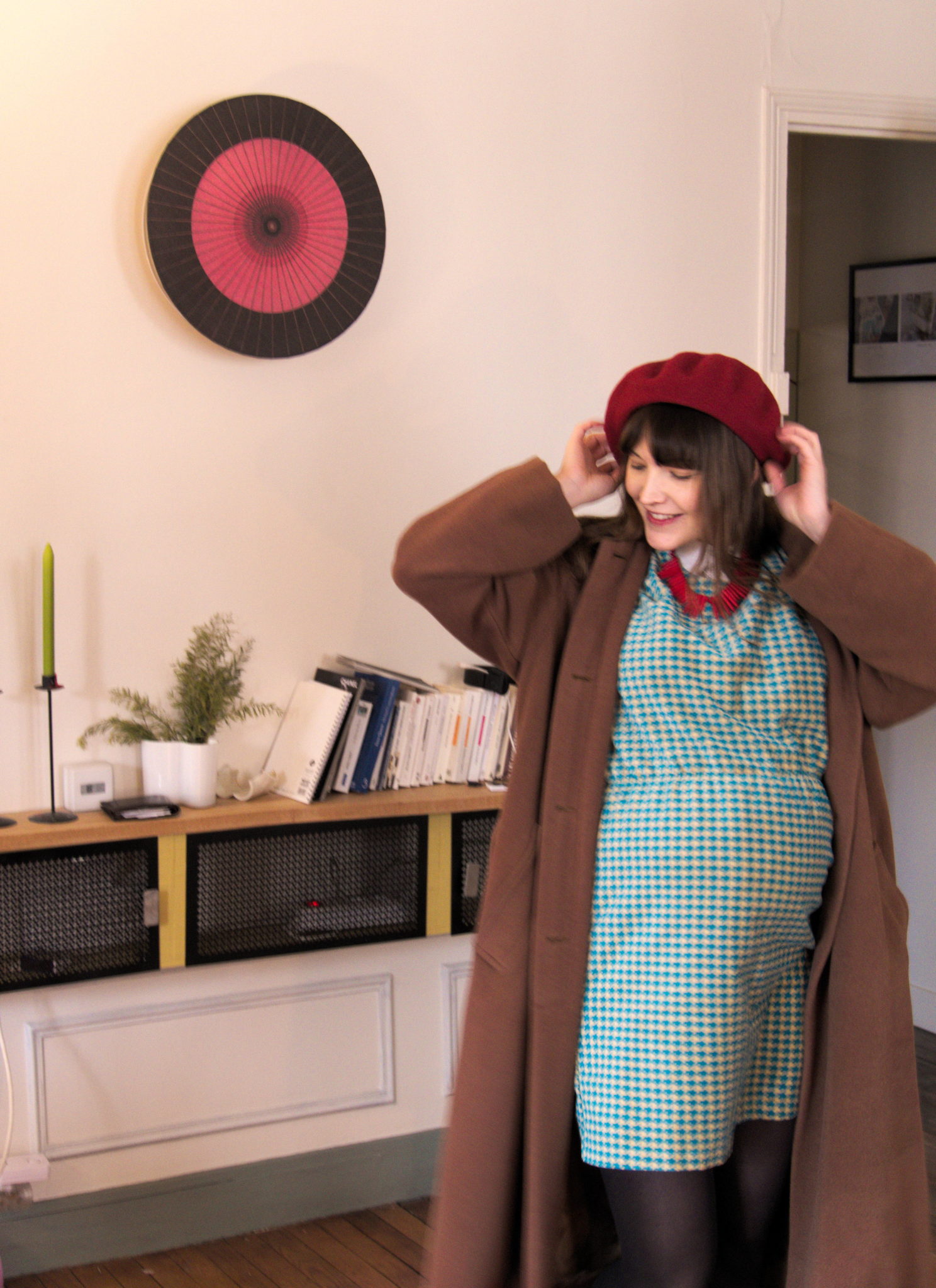 6. If you are expecting in the wintertime, wear a long,woollen trench coat with a belt – it is definitely practical and the only winter coat you will need! With a belt you can adjust the tightness and actually close you winter jacket even with a baby bump. Also, the long coat protects you from the cold and the wind.
7. Be prepared to have one black dress or a party outfit in your closet that you can wear when expecting. In the nine months you will probably have some parties that you need to attend. Instead of rushing into the nearest H&M to buy a dress at random, prepare yourself in advance. Also, it is important for yourself to dress up from time to time.
8. Wear heels whenever you have a chance. They give you self-confiance and a good posture. Trust me!

2