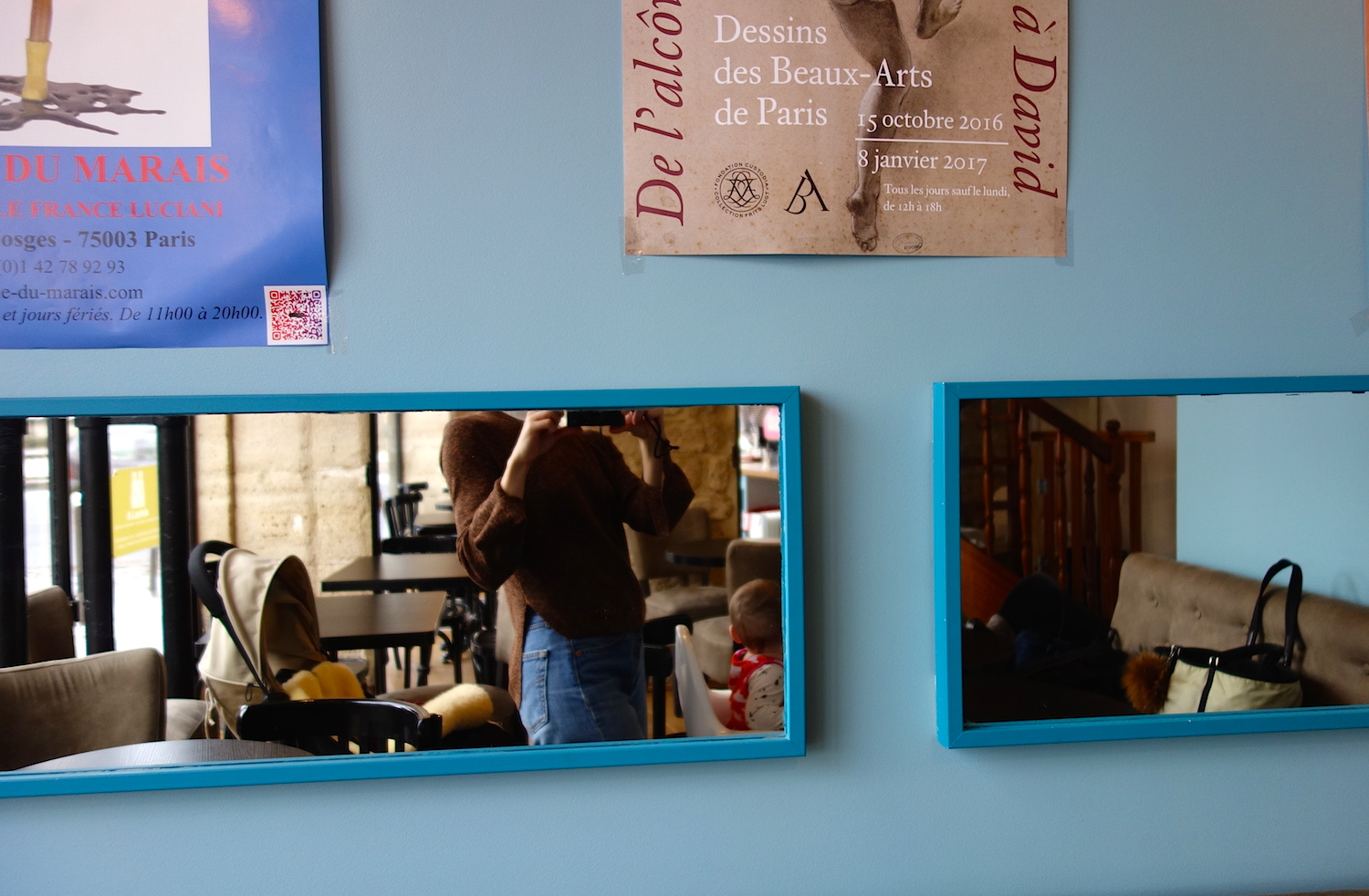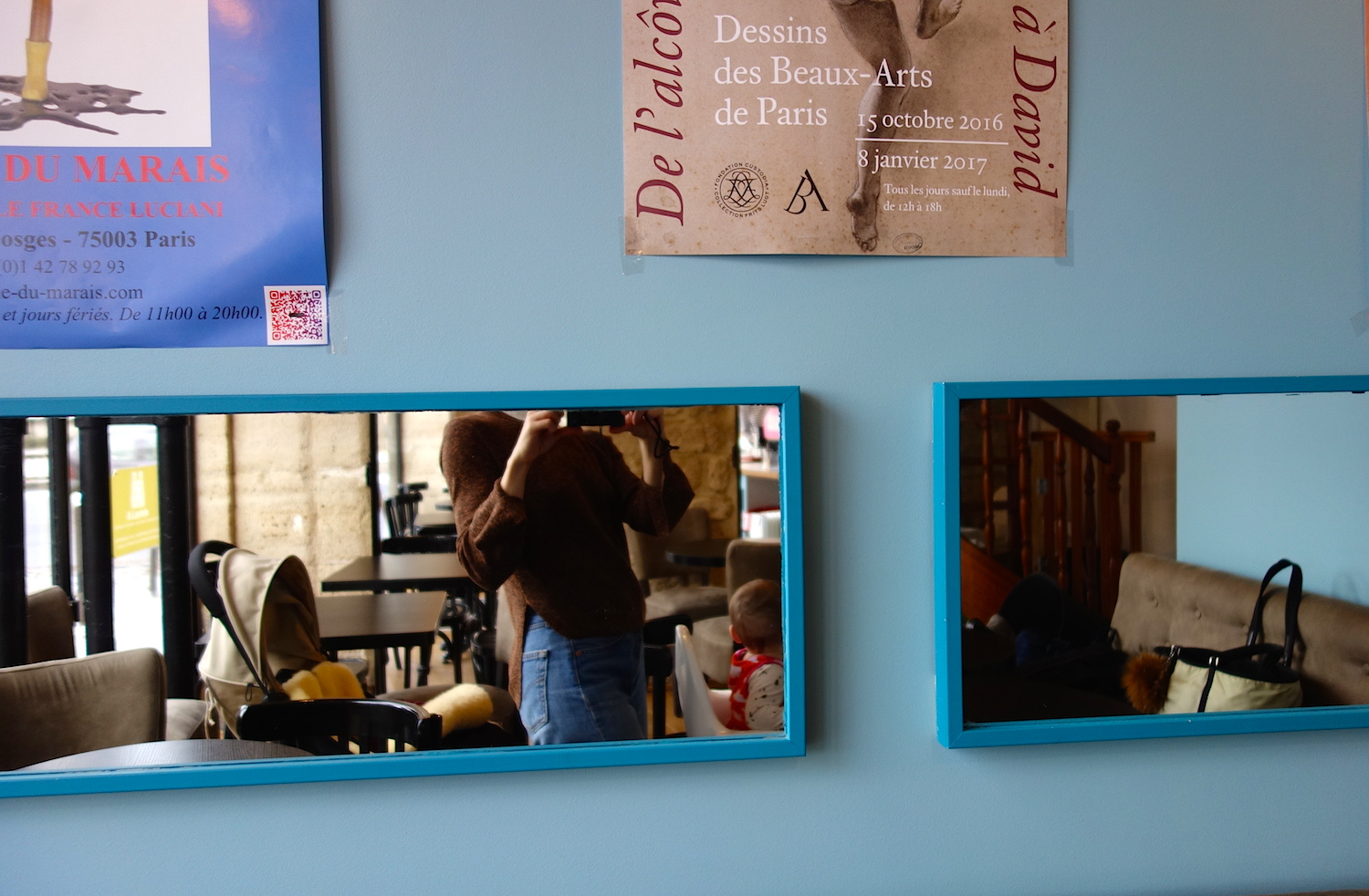 Pariisissa meillä on oma suomalaismammaporukka, joka kokoontuu säännöllisin väliajoin. Kun yksi vinkkasi viestiketjussa kahvilasta, jossa olisi hoitopöytä ja vielä syöttötuoli, oli tuo ihmepaikka käytävä tsekkaamassa. Niinpä sovimme mammatreffit St. Michelin lähellä sijaitsevaan A. Lacroix Pâtissieriin.
Ja totta se oli: kolmet vaunut ja kolme vauvaa mahtuivat sulassa sovussa kodikkaan konditoria-kahvilan nurkkapöydän äärelle. Siinä me söimme lounassoppaa ja kahvittelimme kaikessa rauhassa. Pari isompaa vauvaa (oma mukaan lukien) istui kiltisti syöttötuolissa vaihdellen kirjoja ja naksuja keskenään, ja me äidit saimme vaihtaa kuulumisia keskenämme. Mitä luksusta! Ja kuten aiemmin mainitsin: ei vaipanvaihtokaan ollut stressaava kokemus, kun käytössä oli tilava vessa ja se ihka oikea hoitopöytä.
Hoitopöytä oli erityinen myös siinä mielessä, että se oli ensimmäinen, jonka näin pariisilaiskahvilassa. Edistystä.
Suosittelen, jos kaipaat breikkiä ja haluat kahvihetkesi olevan nautinnollinen pienokaisesi kanssa.
Ja niin: A. Lacroix Pâtissierin kakkutarjonta viettelee sekin niin, että haluat takuulla piipahtaa tuossa kodikkaassa paikassa uudelleen. Psst. Testaa ainakin Tigré-kakku.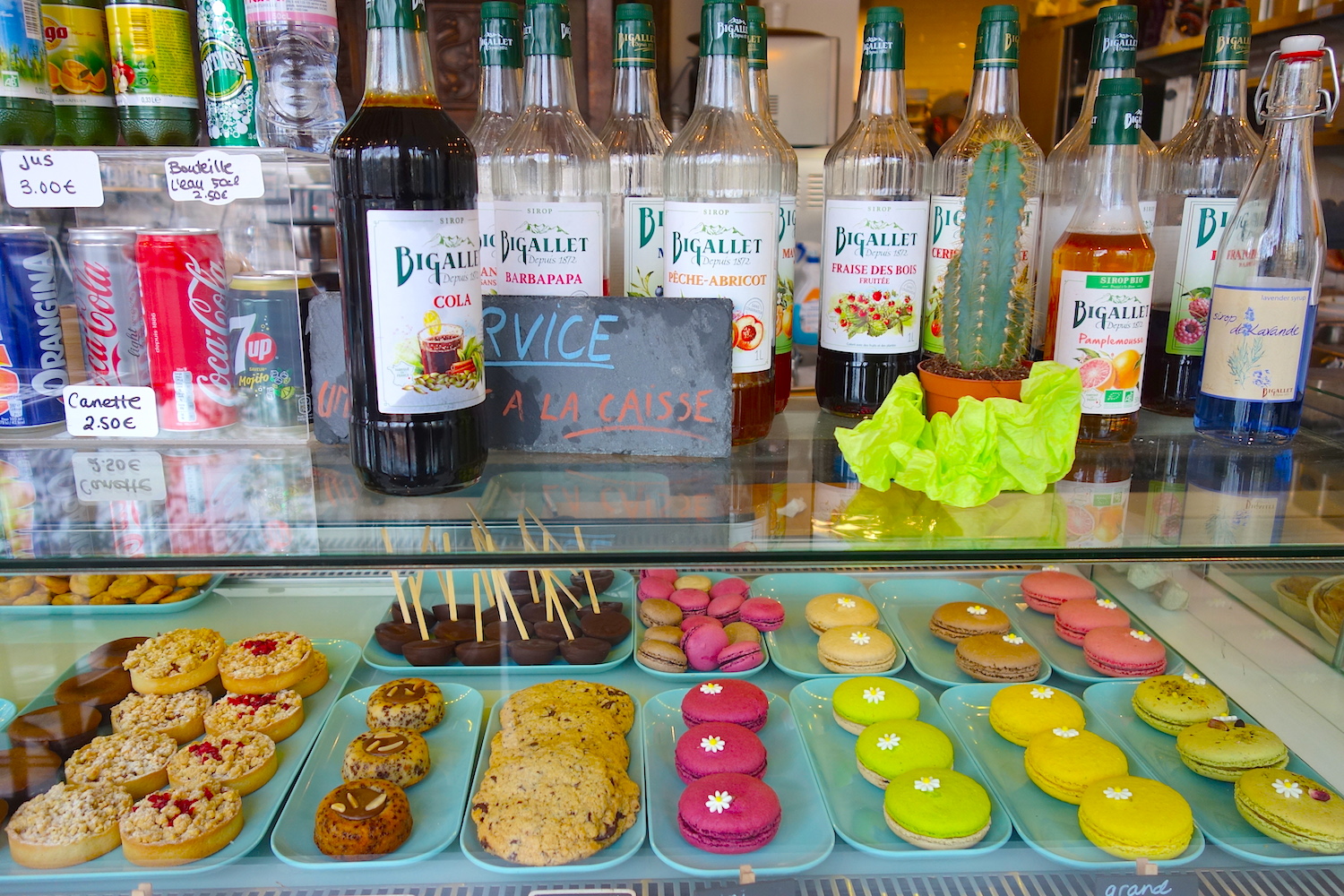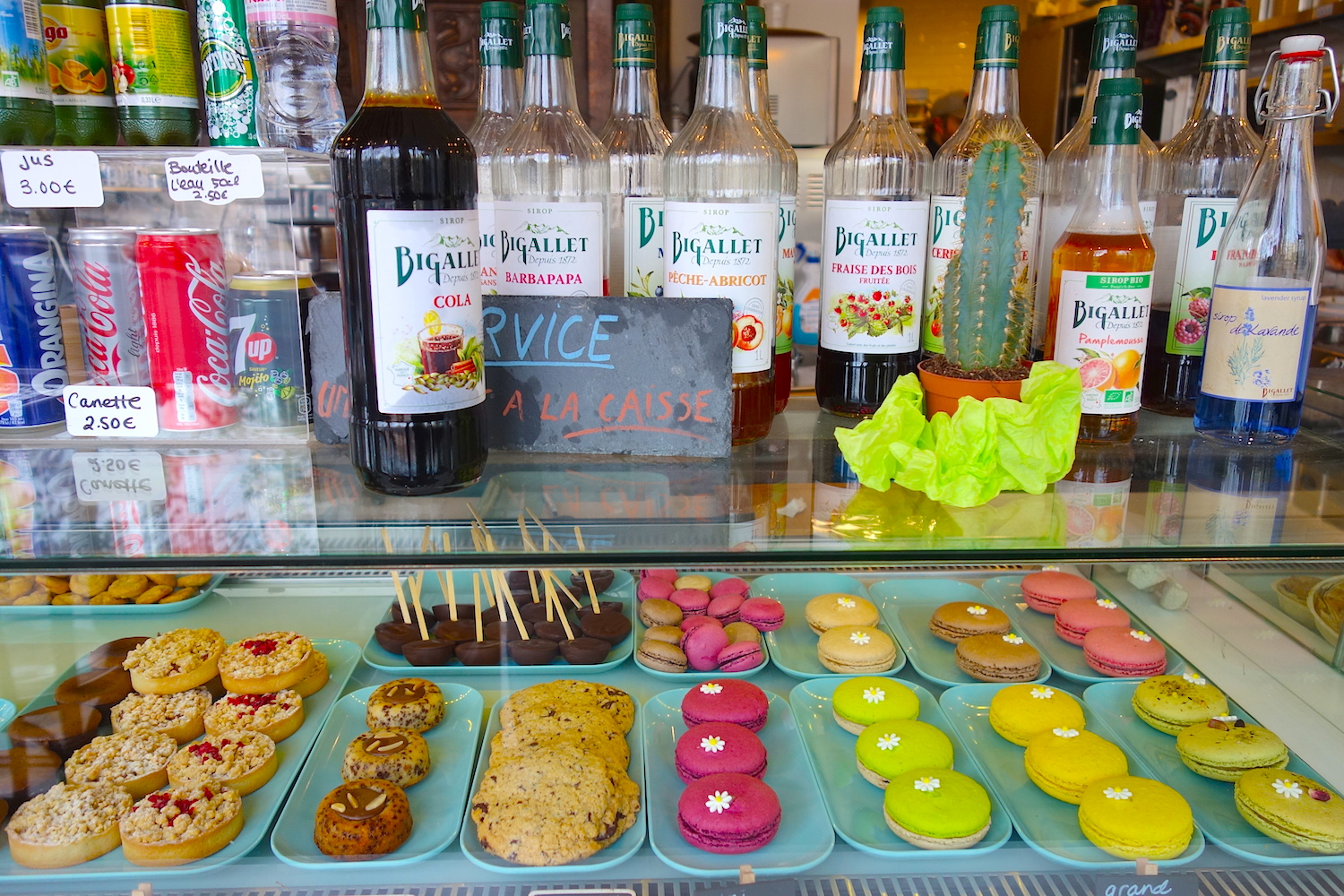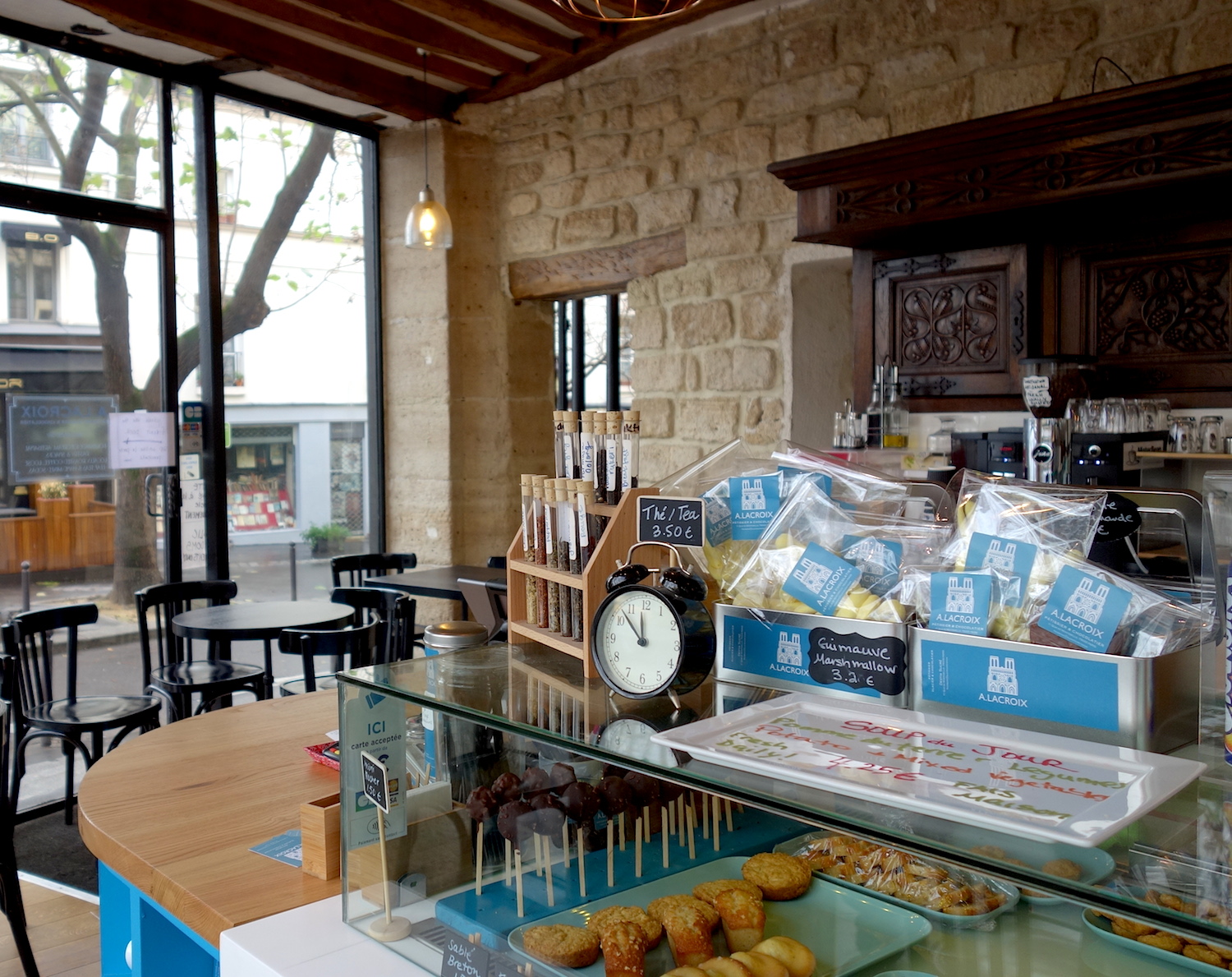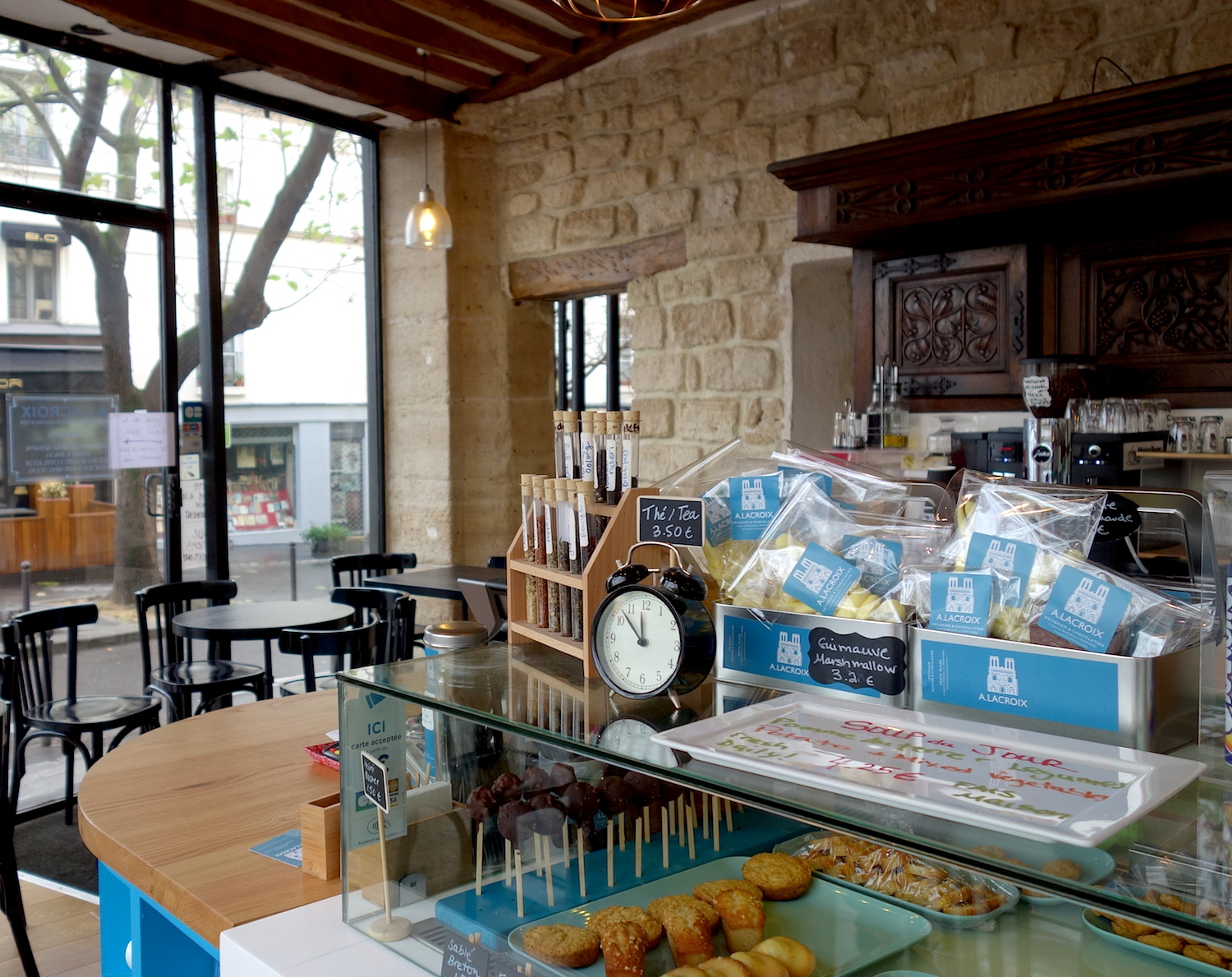 With two other Finnish mothers we have a little gathering from time to time. Normally, we meet at someone's place, because in Paris, well you know the deal; it is kind of difficult to enter a small cafeteria, not to mention to change a diaper.
When my friend said that we should meet in this cafeteria where there is a highchair and changing table in the bathroom, we all wanted go there immediately.
And it was true, in A. Lacroix Pâtissier we could all fit in with three prams and with our babies. We settled down at the corner table where there was space to sit down comfortably on a sofa and the babies could have chairs of their own. While two bigger babies concentrated on exchanging books and snacks, us adults had time to catch up and have a lunch and coffee. And when it was a time to change a nappy, it was so nice that you didn't need to figure out where and how, when you could just do it in the bathroom on a real changing table. What a luxury! And what a huge step in Paris, that you can actually find a place like this.
I totally recommend A. Lacroix Pâtissier if you are on holiday with your little one and you are walking around St. Michel, and if you just need a little coffee break without stressing about how it will work out with the little one. Of course you will be addicted to A. Lacrox's delicious cakes. Try the Tigré cake, or take two pieces, because here you can easily chill out for a couple of hours with your child.
A. Lacroix Pâtissier, 11 Quai de Montebello, 75005, Paris.