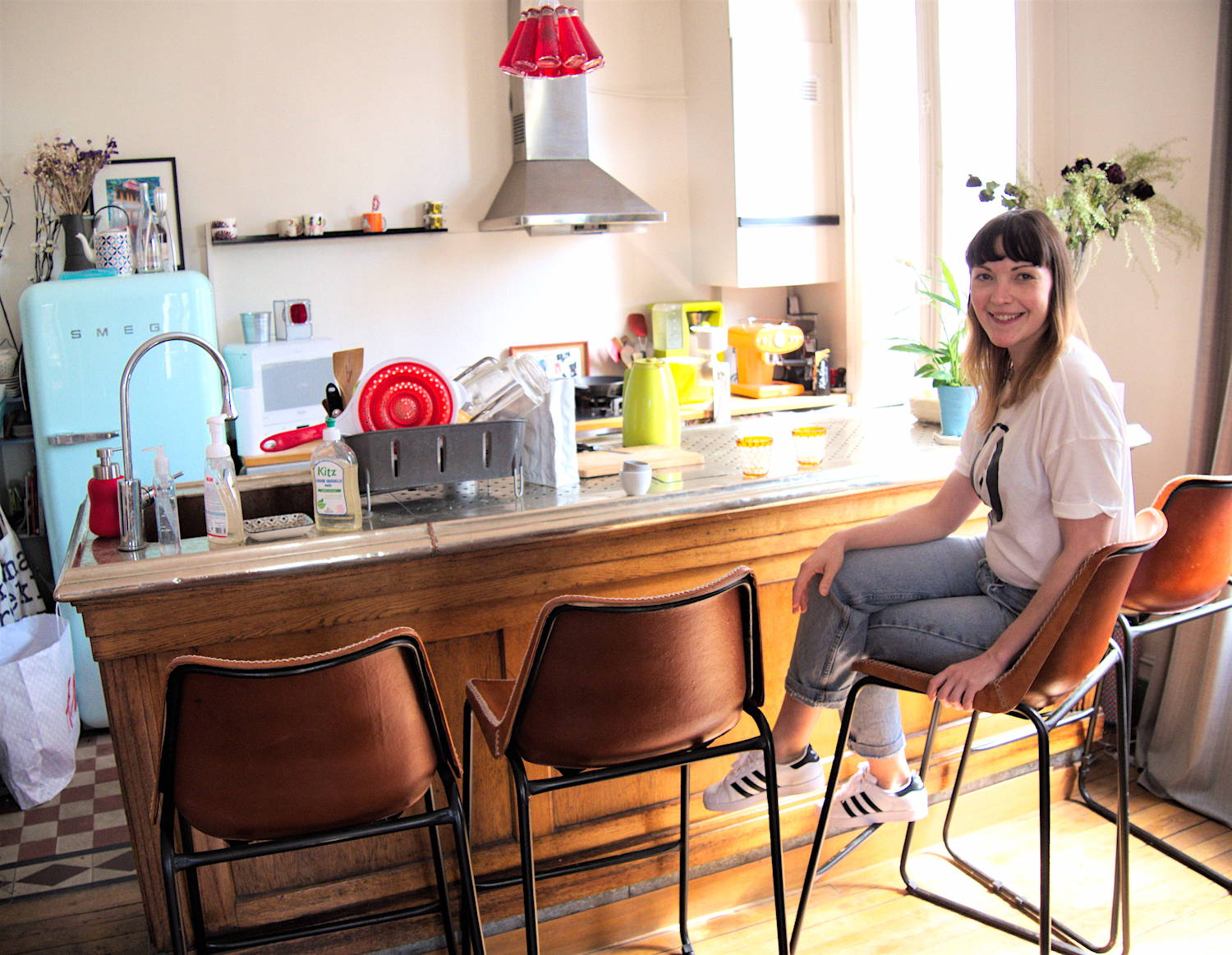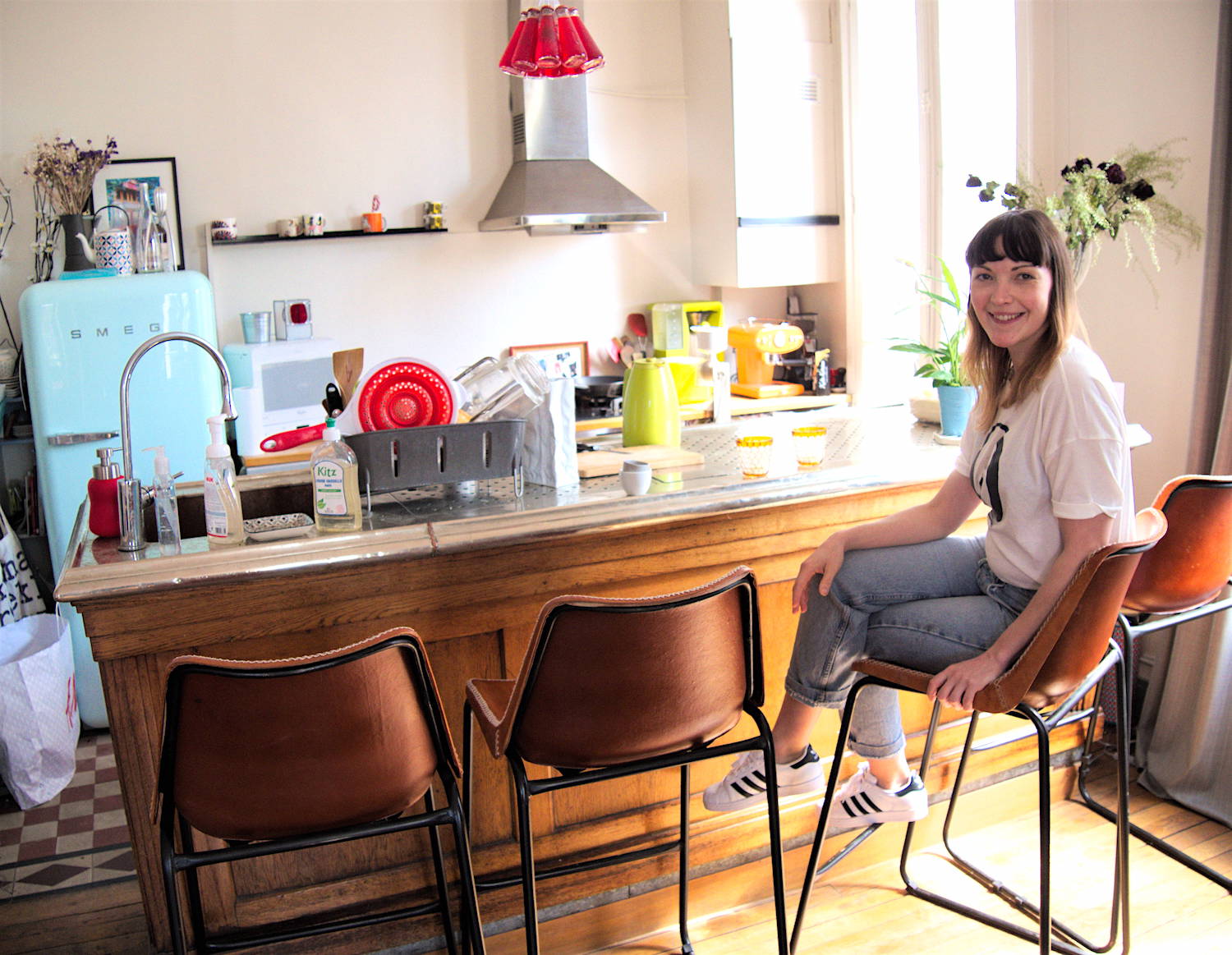 Siinä missä Suomen pään mammasisaret saavat nauttia lattensa tilavissa kahviloissa, jonne mahtuu isompienkin vaunujen kanssa sisään, joutuu pariisilaismamma hyväksymään sen tosiseikan, ettei edes pienillä Yoyo-vaunuilla parkkeerata ravintolan sisätiloihin. Varmin valinta on liikkua kantorepun kanssa, jos tarkoituksena on siis suunnata kotikulmilta kauemmaksi ja etenkin, jos kulkuneuvona on metro. Metrotunneleissa päänvaivaa ei tuota ainoastaan portaiden alas- ja ylös kipuaminen vaan se, ettei porteista mahdu lastenvaunujen kanssa. Tämän totesi ystäväni, joka oli hankkinut vähän kookkaamman vaunumallin.
Suomessa erityistä luksusta ovat myös tilavat vessat, joista löytyy tavallisesti hoitopöytä. Toisin on Pariisissa: on silkkaa ylellisyyttä, jos ravintolassa on astetta tilavampi (ja siisti) inva-WC. Hoitopöydän vaatiminen olisi jo aivan liikaa! Tämä kaikki tuli todettua viime viikonloppuna, kun suhasin vauva kantorepussa äidilleni turistioppaana ympäri Pariisia. Muun muassa taidemuseossa vaihdoin vaipan saniteettitilan käsienpesualtaiden välisellä marmoripinnalla. Museosta löytyi kyllä inva-WC, muttei hoitotasoa. Montmartrella sijaitsevassa ravintolassa vaipanvaihto sujui puolestaan vaivalloisesti vessanpytyn kaarevan kannen päällä. On sanomattakin selvää, etten näistä vaipanvaihtosessioista olisi selvinnyt ilman apukäsiä. Samalla kun säädimme äitini kanssa vaipanvaihtoa mietin: kuinka pariisilaisäidit tekevät sen? Miten he vaihtavat vaipan, jos ovat liikenteessä yksin vauvan kanssa? Vai onko niin, etteivät he juuri liiku kahviloissa tai museoissa yksin vauvan kanssa?
On sinänsä harmi, että kantorepulla liikkuu kyllä sujuvasti täällä suurkaupungin vilskeessä, mutta mitä jos tulee se hätä ja olen yksin? En ole vielä uskaltanut kauppareissua pidemmälle lähteä, siis yksin. Kaihoisasti mietin kotimaani tilavia ja päivisin tyhjää ammottavia kahviloita, joissa vauvaystävällisesti vessassa lapsen voi laskea tasaiselle pinnalle, kaivaa kaikki tykötarpeet laukusta ja asetella ne sievästi riviin hoitopöydälle – niin, ja käytössä on ne kaksi kättä! Nauttikaa te etuoikeutetut, sillä välin kun minä huudan: äiti auta!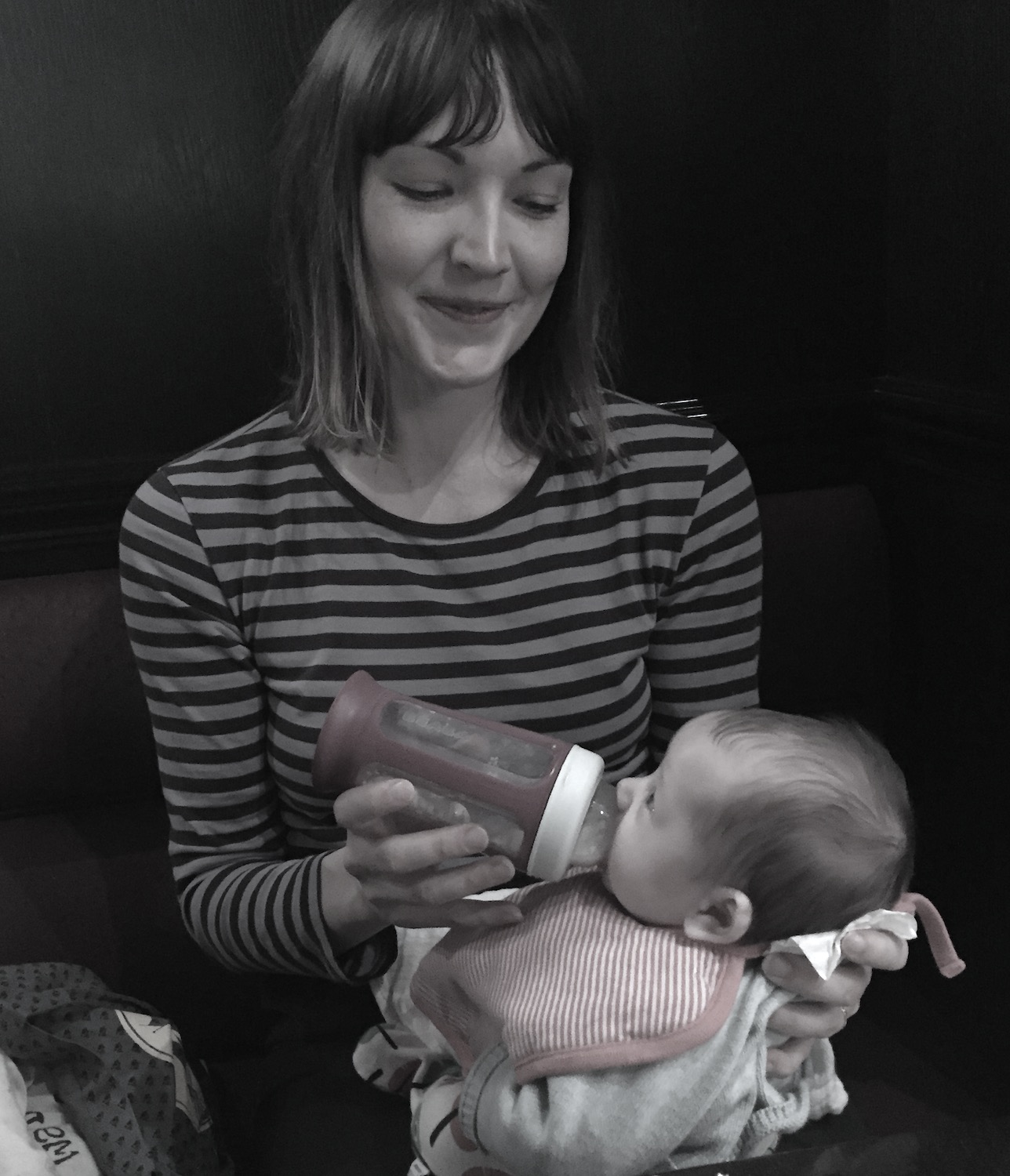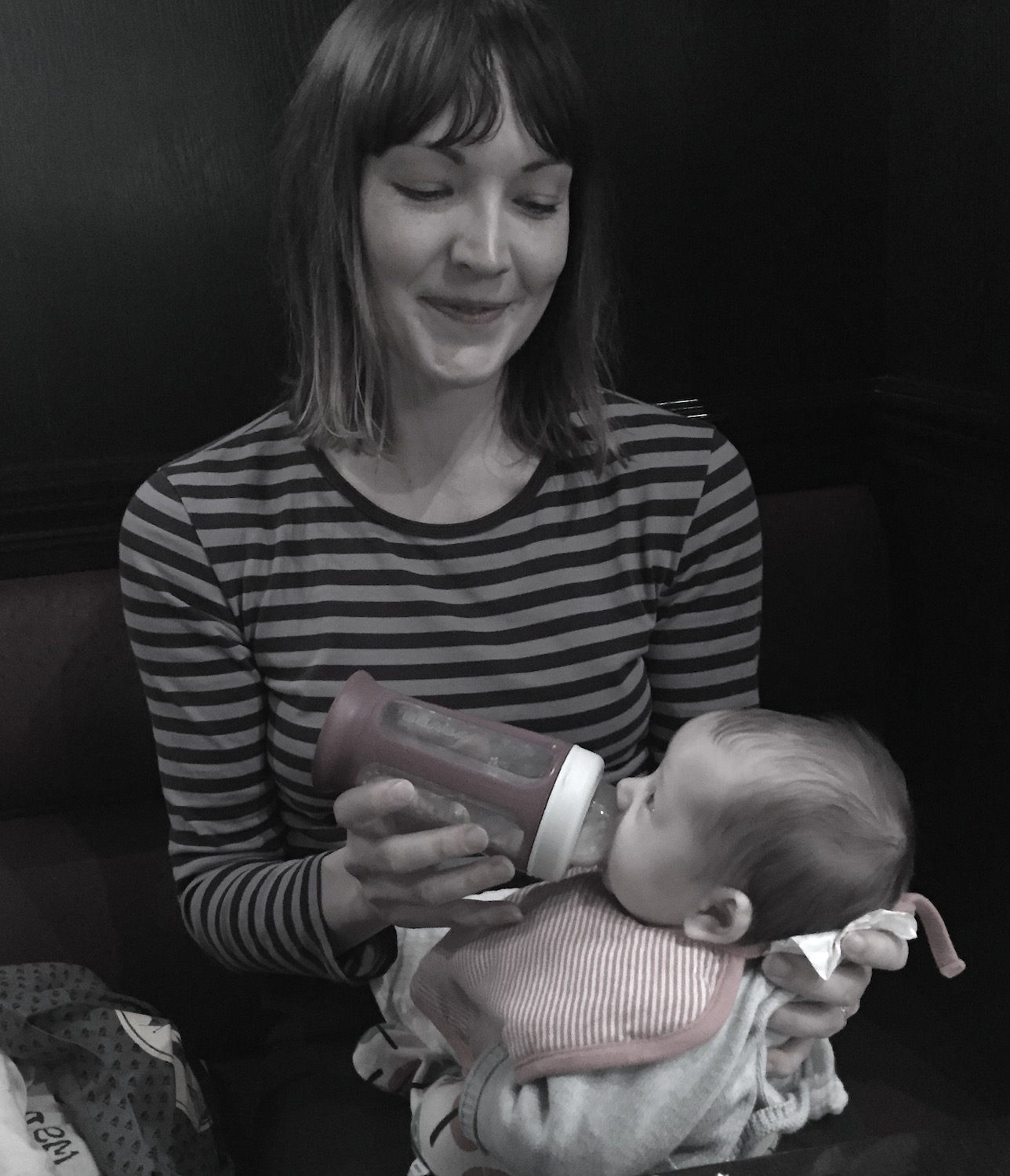 I am jealous of my fellow sisters in my home country, Finland, where the mothers can kind of easily enter a restaurant with a pram. It is a different story here in Paris. In Finland, in Tampere I remember watching in the middle of the week mothers gathering together in a big restaurant to have lunch. The table was surrounded by big prams and the mothers and babies had lots of space. This is not a picture I can imagine in Paris. Here, in most cases it is impossible to enter a restaurant with a baby carriage, even a little one!
Now I really start to understand why I see so many mothers with a baby carrier. It is not only difficult to enter restaurants, but metro tunnels too. Yes, you can always find someone to help you up or down with the stairs but how to go through those tiny metro gates? My Parisian friend faced this problem, when she had bought a too large pram (for Paris).
So, for Parisian mothers a baby carrier is the best solution if you are planning to go a little bit further than your home block.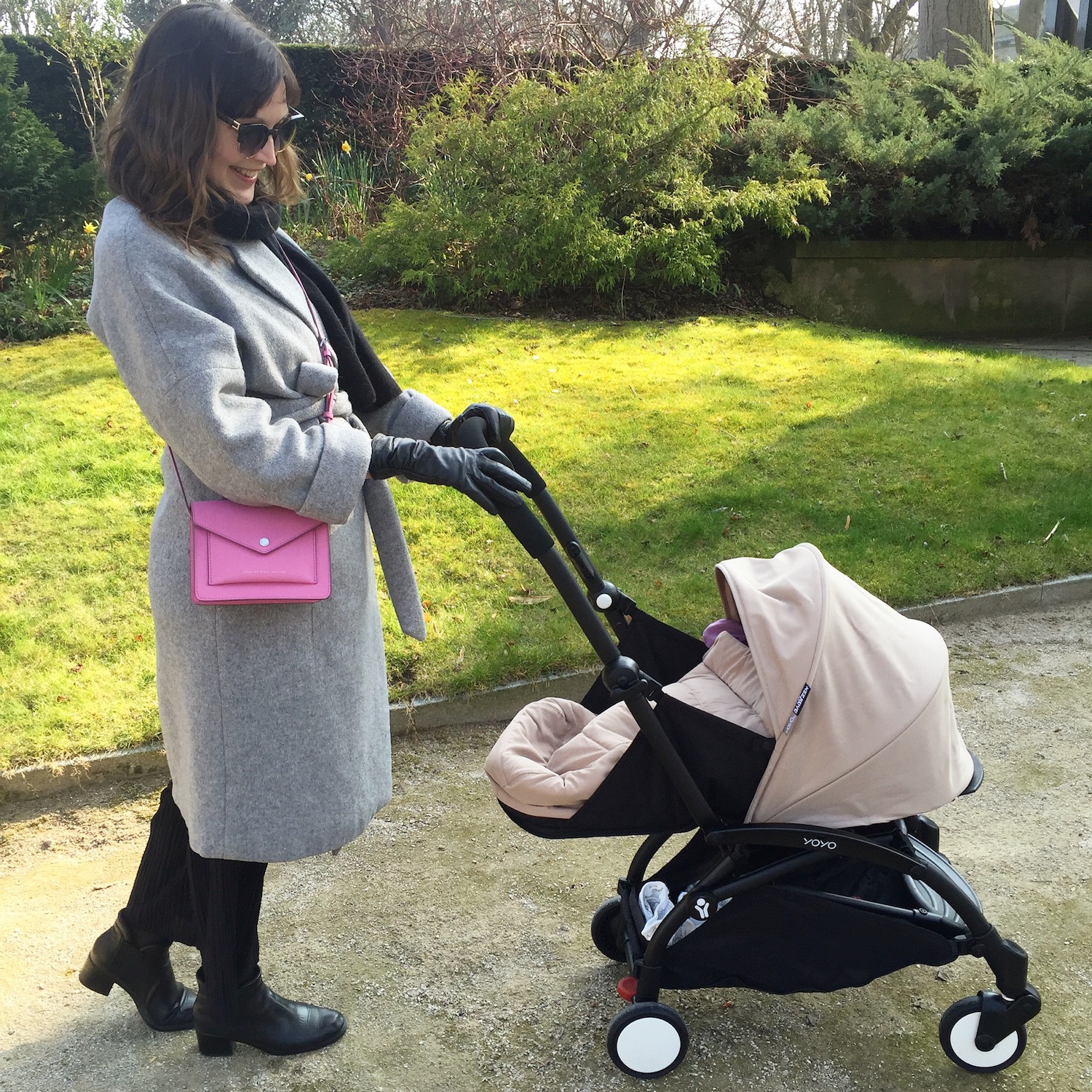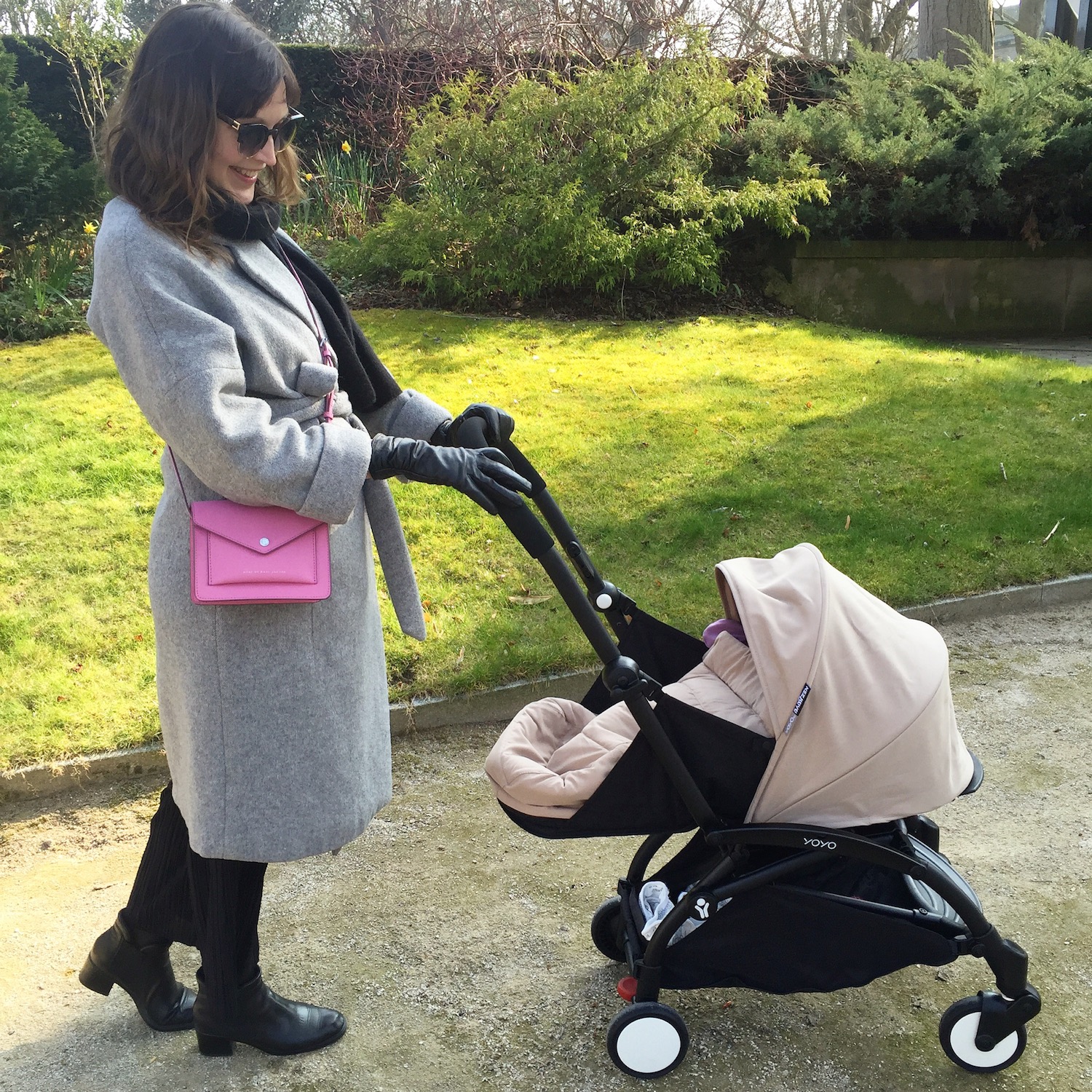 But then there is another thing that I am jealous of for my fellow sisters in Finland for; that is those big toilets with a changing table. In Paris you are lucky to find a toilet the disabled. For example, last weekend when I was playing a tourist guide for my mother I needed to change my baby's diaper on the sink between the water taps between taps in Modern art museum (no privacy) and in a restaurant in Montmartre I changed it on the bent toilet seat cover. Luckily I had my mother to help me; otherwise I don't know how I could have managed it. This is where we come to this important question: how do you change a diaper in Paris if you are alone with your baby? How do Parisian moms do it? Or do they just always take somebody else with them to cafés and museums?
It is kind of shame a now that I have found it liberating and easy to go around with the baby in a carrier but then there is this issue: what if I need to change a diaper and I want to change it in a hygienic toilet on a changing table where I can put my baby down and use both hands? That is a question where I am looking for an answer to. Meanwhile, I just scream: Mom, help me!

2