Christmas spirit starts to be everywhere, but can we really get into the mood, when we need to do so much?
Christmas time is definitely not that easy for everyone, not at least for us, adults. Before the end of the year you maybe want to finish all the unfinished projects, prepare your house for Christmas, do all the delicious bakings and run around all the cool pre-Christmas parties. You feel tires already?
Relax. This year: don't make all this pressure for yourself. Try to do less and be more present.
Maybe my good will list for December will help you. Here it is:
In my diffuser: Fresh Kapha from Finnish Frantsila's essential oil. This is meant to be for Kapha dosha from Ayurvedic medical system, but I found this fresh and energetic essential oil and it is perfect for this darkest season of the year to fresh your home and yourself. Add a bit to a carpet to give good scent to your home.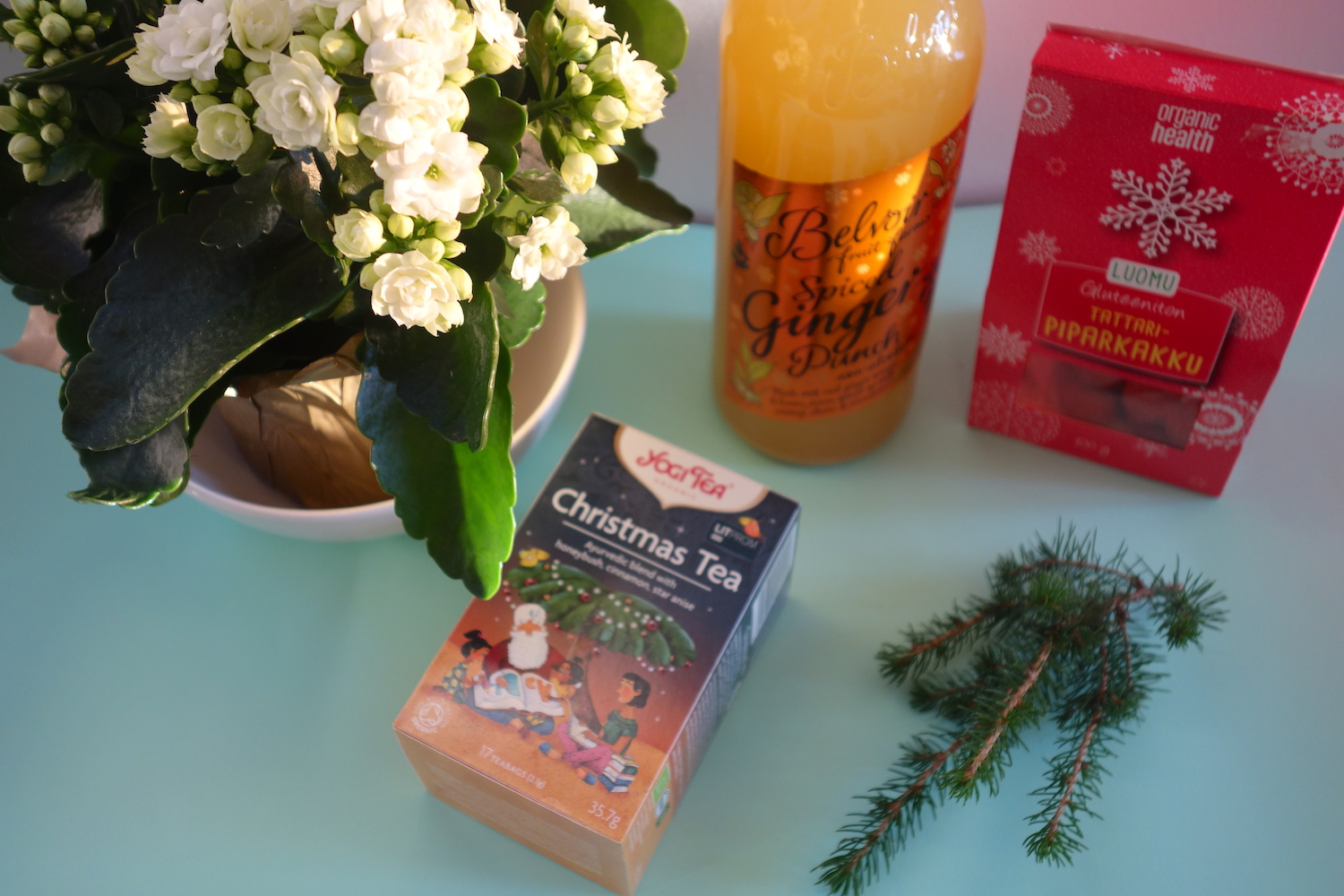 Drink of the month: YogiTea's Christmas Tea that tastes like Christmas: a bit cinnamon, liquorice, anise and cardamom. Love it. As a non-alcoholic drink I serve Belvoir Fruit Farms Spiced Ginger Punch. With this punch I offer from my cookie box Organic Health's gluten free tattar gingerbreads which are sweeten with honey.
Play the record: Finnish artist Aino Venna's Joulu (Christmas songs) and Eagles' classic Please Come Home For Christmas.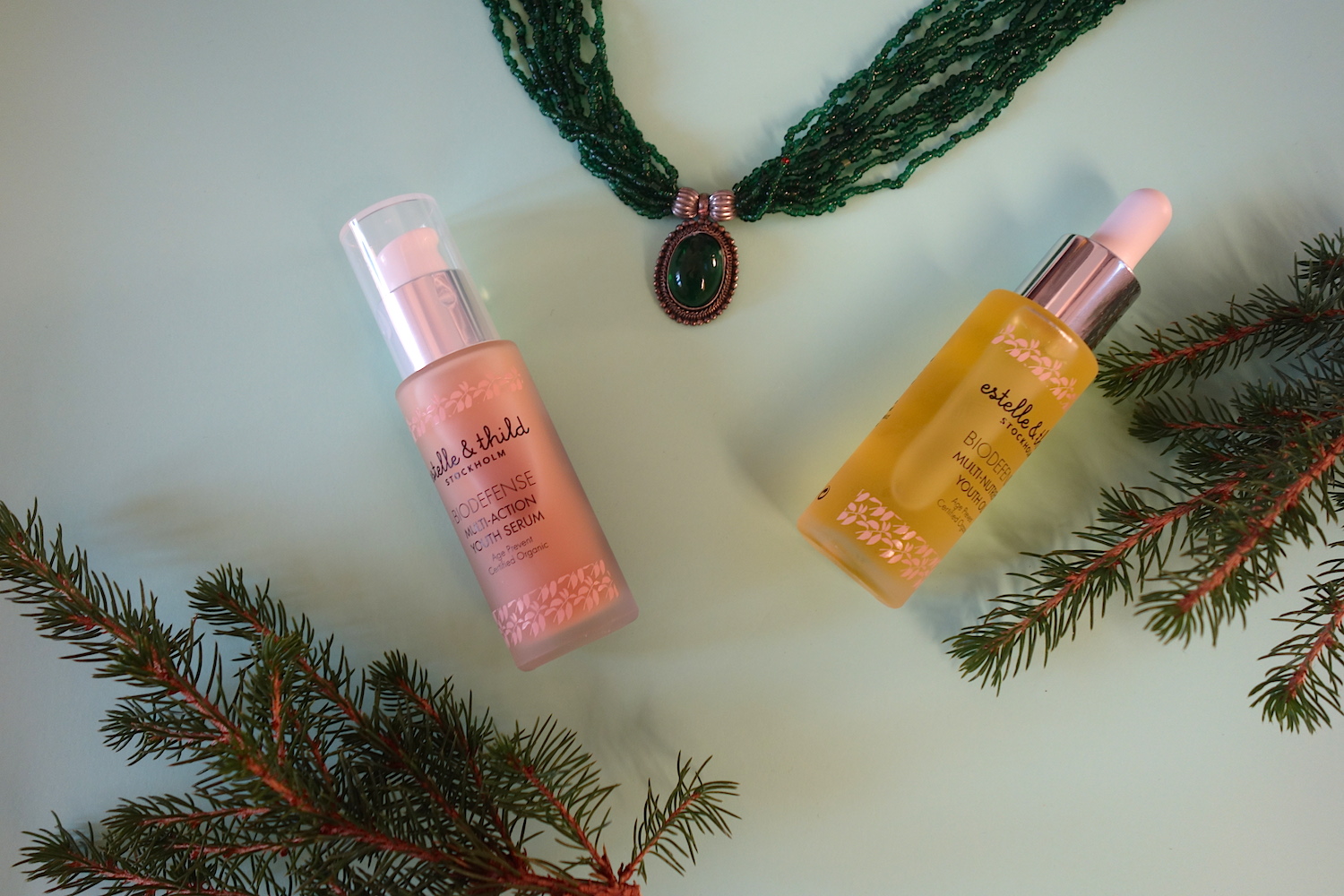 On my skin: Estelle & thild's Biodefense Multi-action Youth Serum. This is my third bottle for this year, and I can assure that this is one of my favorite serums that I have ever used. It is soft and rich for normal skin. Now when the weather is cold I also started to use estelle & thild's Biodefense Multi-Nutrient Youth Oil to give more moisture for my skin.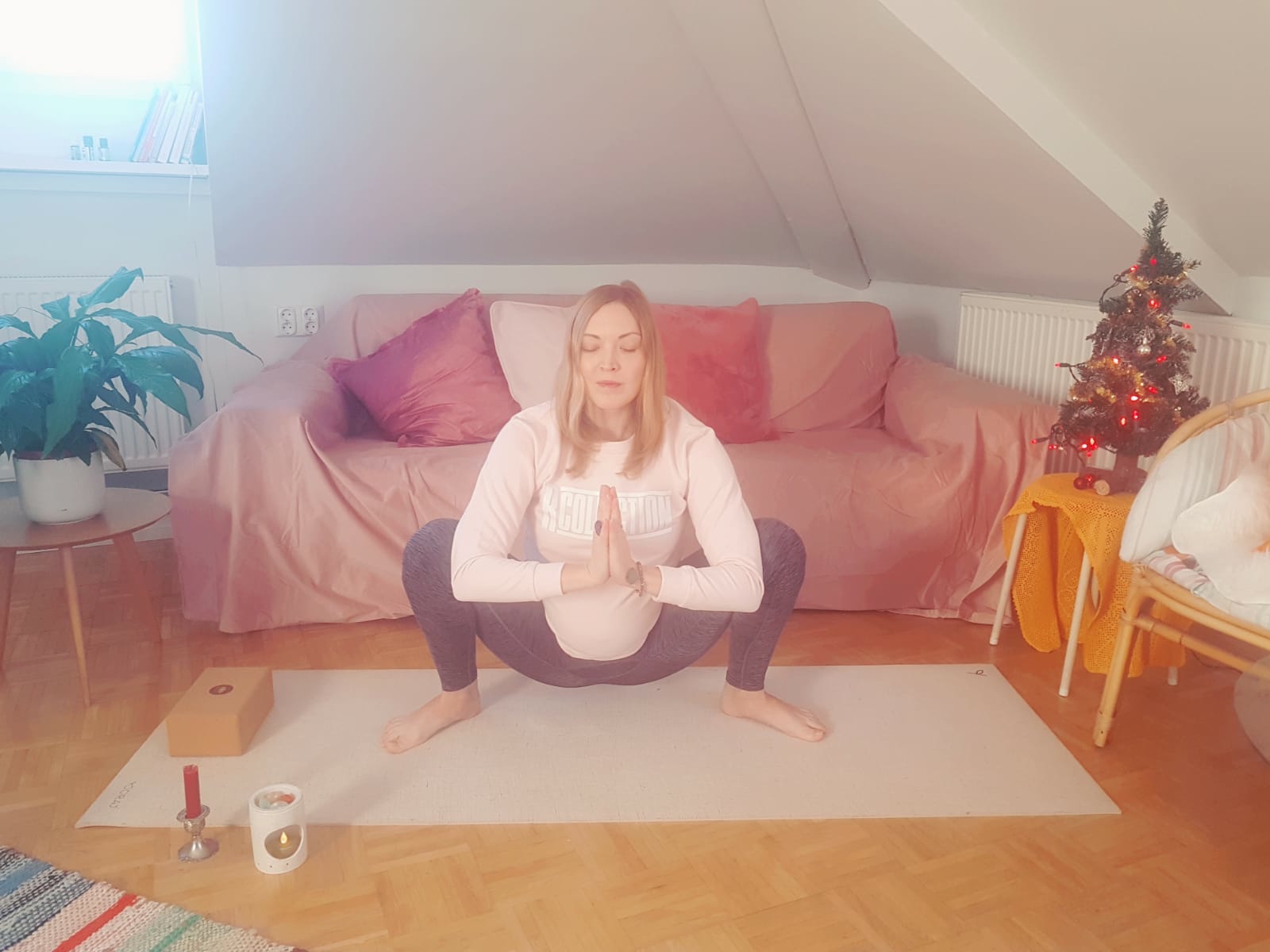 Asana of the month: Malasana. This is a good asana to calm down and to connect with the earth, to be more grounded. It is a good asana to practice when you need to calm down. Benefits: Malasana strengthens the lower back and core. Plus, it works the quadriceps, hamstring, calf muscles of the leg and gluteal. Also, it activated the digestive system and tones the belly.
How to do it:
Start with standing pose Tadasana. Spread your legs a side of your yoga mat. Exhale and lean forward such that your torso fits snugly in between your tights. Place your hands in Anjali Mudra and press with your elbows against the inner tights. Close your eyes, if you want to and stay in asana 5–10 inhale and exhales. Modify: If your need, add tower to your heel, if it doesn't touch the ground.
Have a calm and spiritual Christmas time!
Read more: 
5 tips how to reach your goals