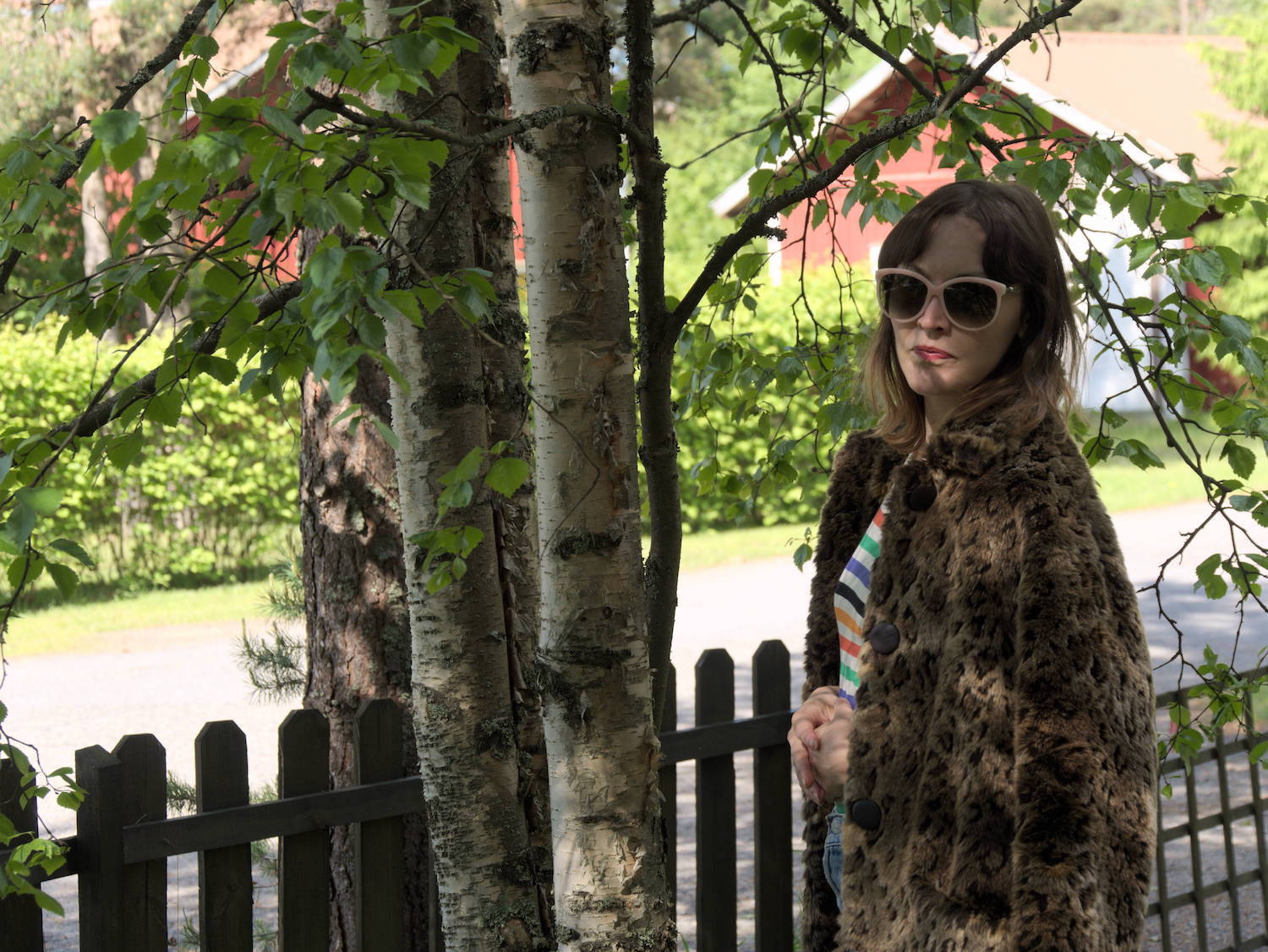 Vaikka Suomessa ei ollakaan varsinaisella lepolomalla, tulee loman tuntu jo siitä, että voi nauttia aamukahvin pihakeinussa ja syventyä hetkeksi lukemaan aluesanomalehteä ja paikallisuutisia. Siinä unohtuu, että kohta pitäisi avata tietokone tai kytkeä puhelimeen netti päälle. Itse asiassa olen kuin huomaamatta siirtynyt takaisin entisaikaan ennen matkapuhelimia, kun "mummolassa" kännykkää tulee katsottua ehkä kerran päivässä.
Kesälomafiilistä lisää myös se, kun ulkona työskennellessä voi kuulla naapurin leikkaavan nurmikkoa: se muistuttaa, että jollakin on vapaapäivä, ja ennen kaikkea siitä, että nyt on kesä.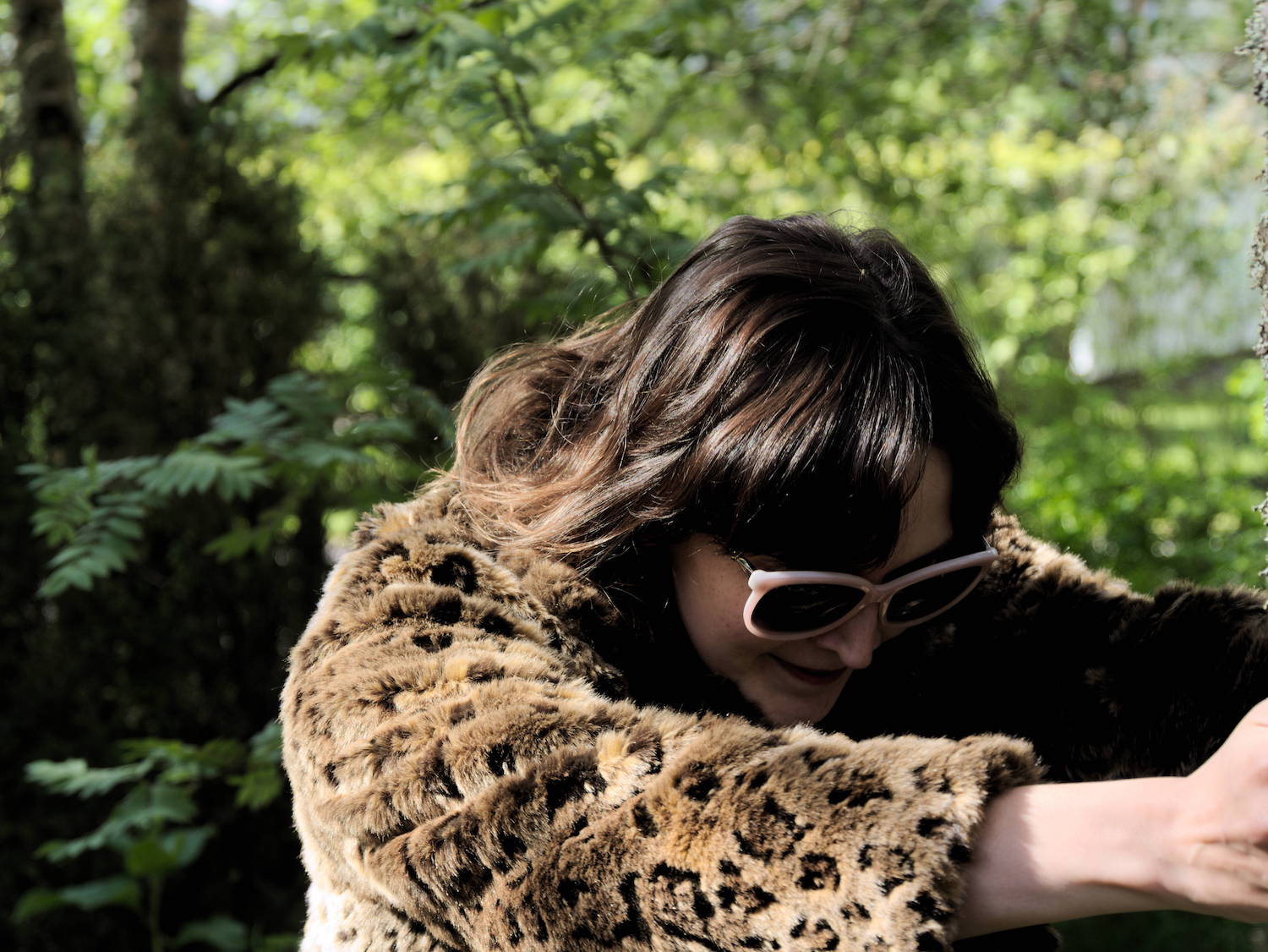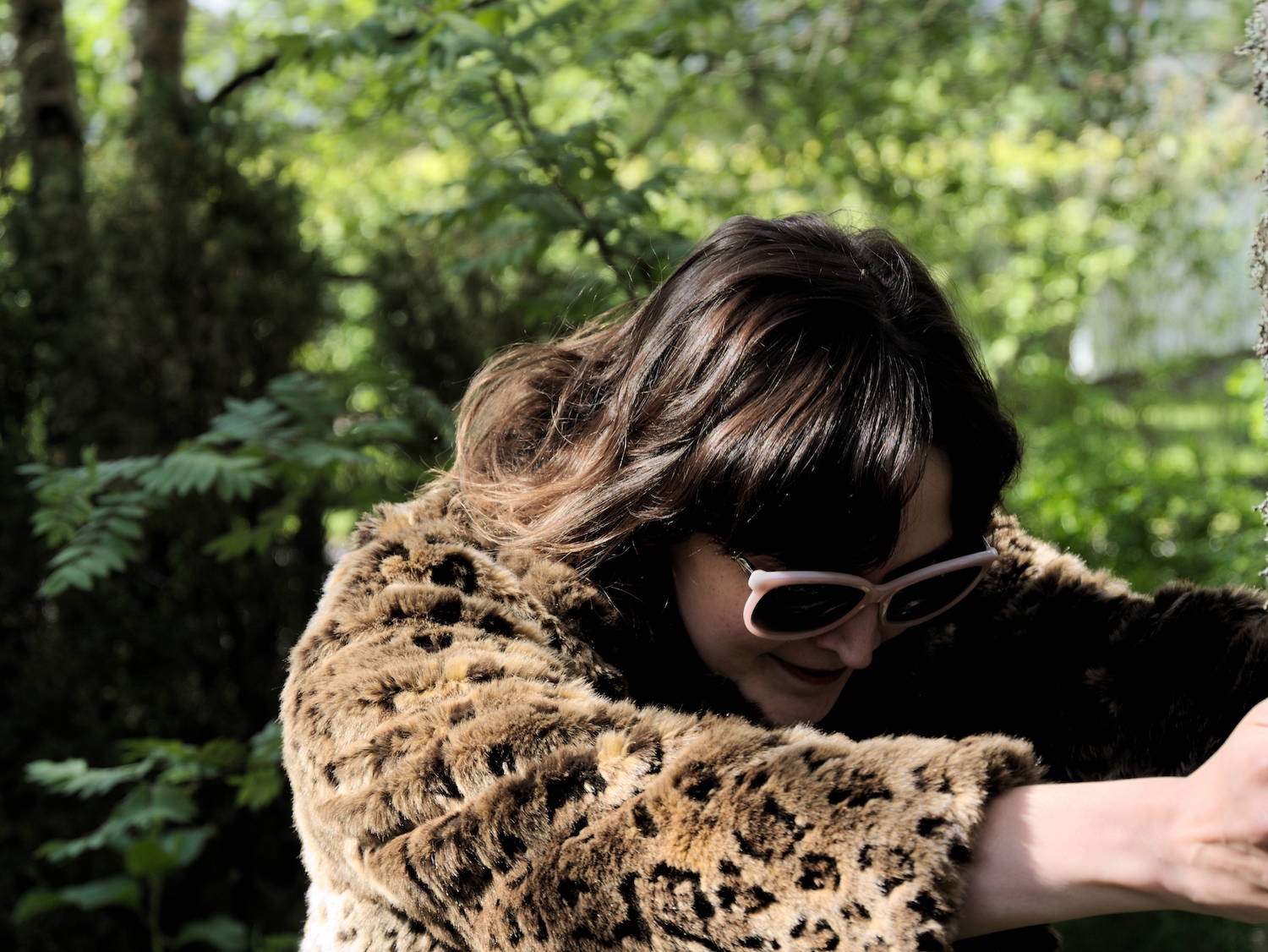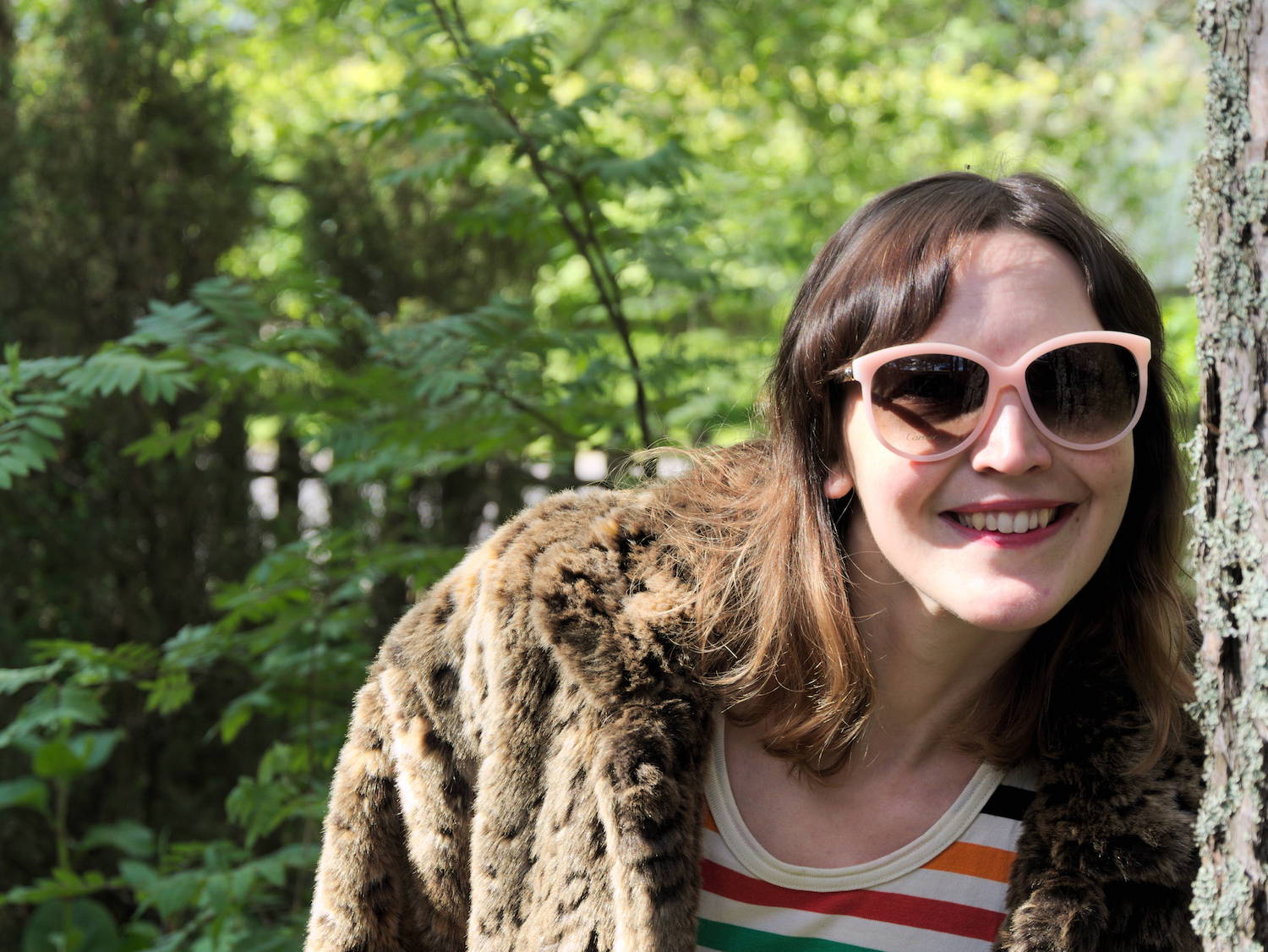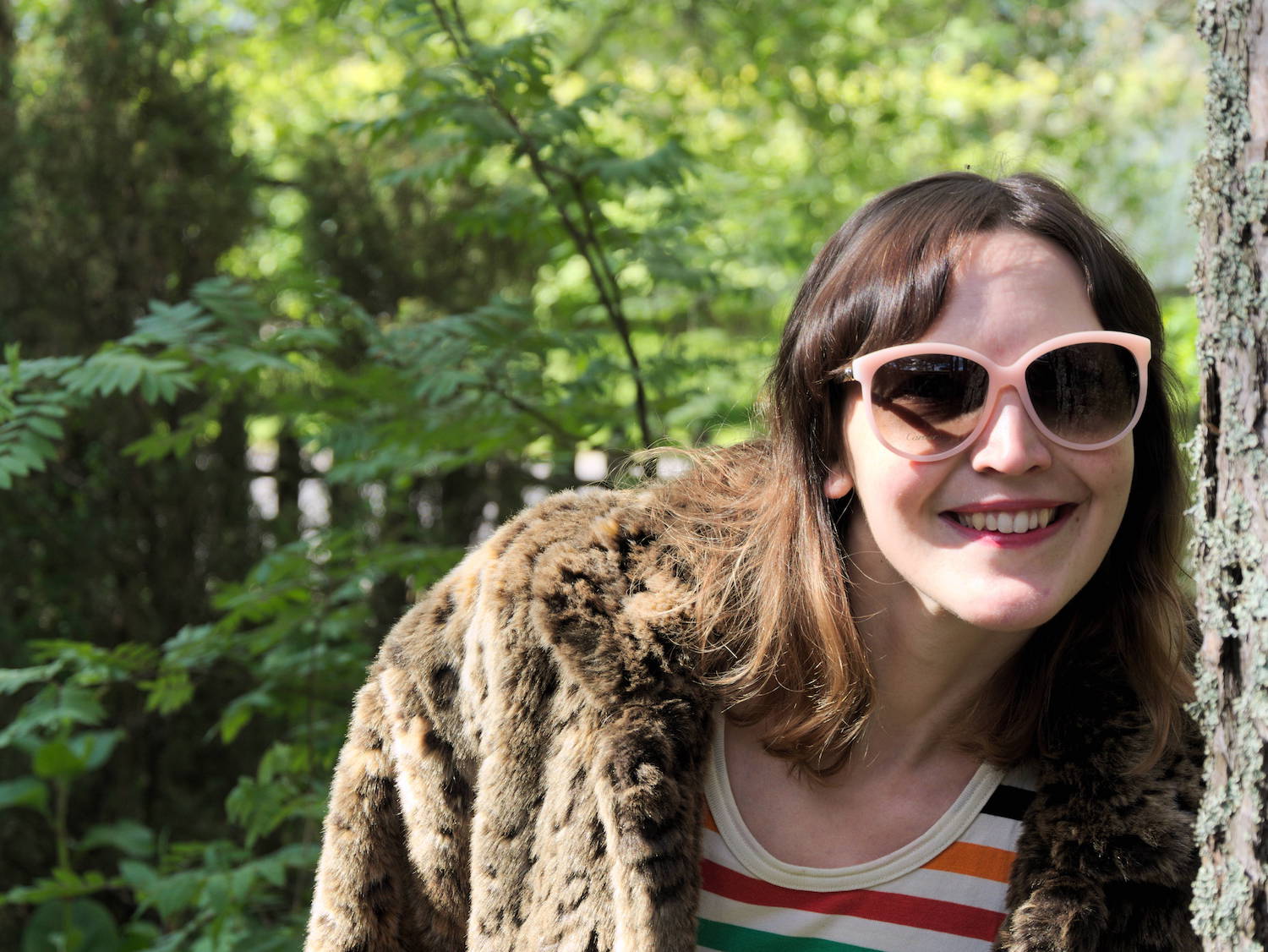 Myös se tuntuu vapauttavalta, kun voin illalla ojentaa vauvan äidilleni, laittaa kuulokkeet korville ja lähteä juoksulenkille ilman sen ihmeellisempää lähtösuunnittelua tai aikataulujen laatimista.
On myös mukavaa, kun pöytään saa kattaa useamman lautasen ja laittaa keittiössä pata porisemaan. (Nyhtökauraakin on kokeiltu, mutta harmikseni siitä kohkataan enemmän kuin sitä oikeasti on saatavilla. Paikallismarketteihin nyhtökauraa tulee vain lauantaisin, ja jo illasta hyllypaikka on tyhjillään.)
Arkipäivärutiinia rikkovat myös vaunulenkit ja joutilaat vierailut lähikirpparille ja kierrätyskeskukseen.
Tietenkin lomavaihteen saa myös päälle se, kun ystävä viitsii tulla kauempaakin, pidemmän junamatkan päästä, moikkaamaan ranskanpastilleja (kuten veljelläni on tapana meistä puhua). Sitten muistellaan menneitä saunan lauteilla ja jutellaan niitä näitä puolilleöin.
Mummolassa seinäkello kyllä lyö tasaista rytmiä, mutta kummallisesti se ajantaju katoaa – eikö se ole juuri merkki onnistuneesta lomasta?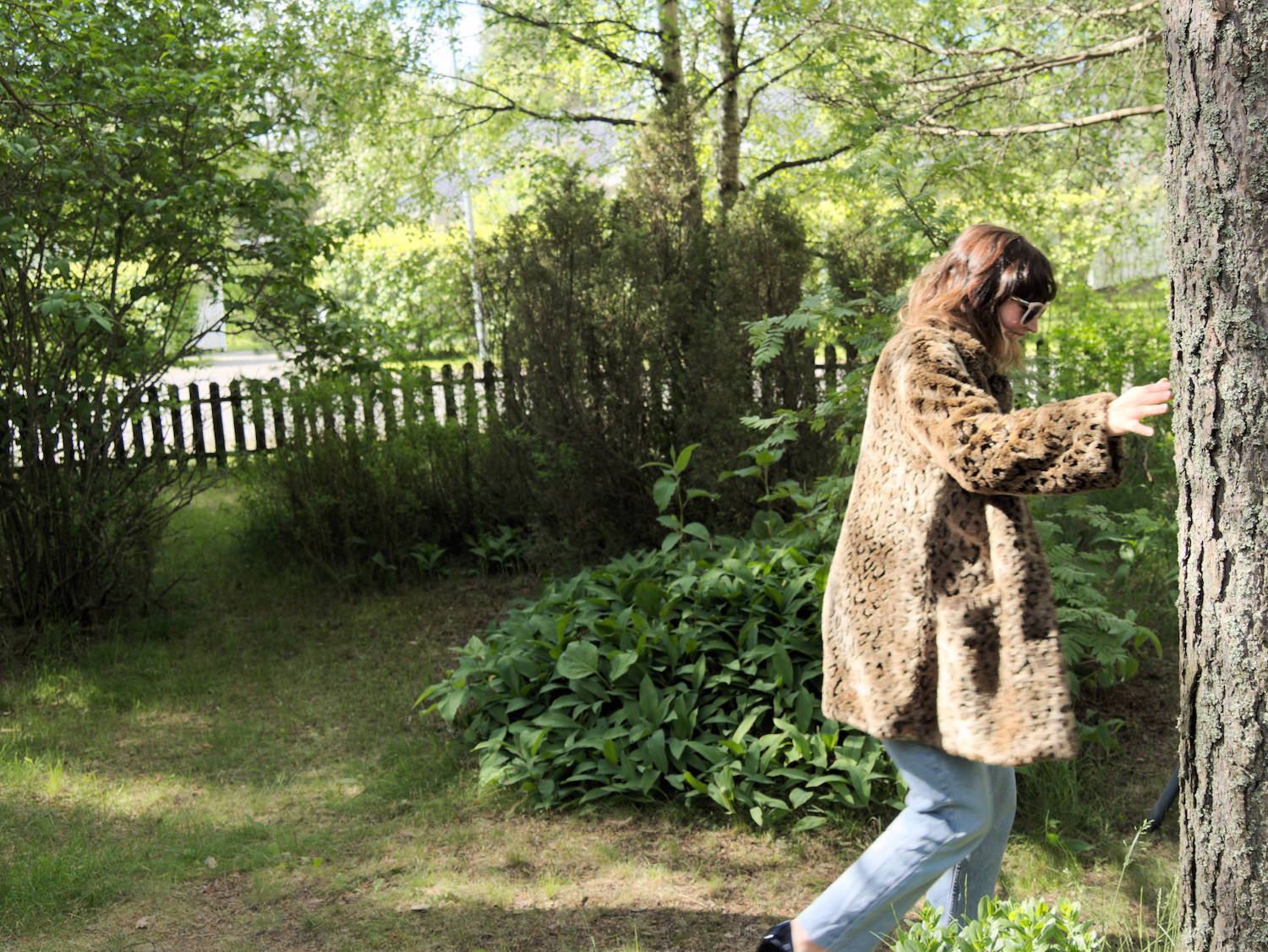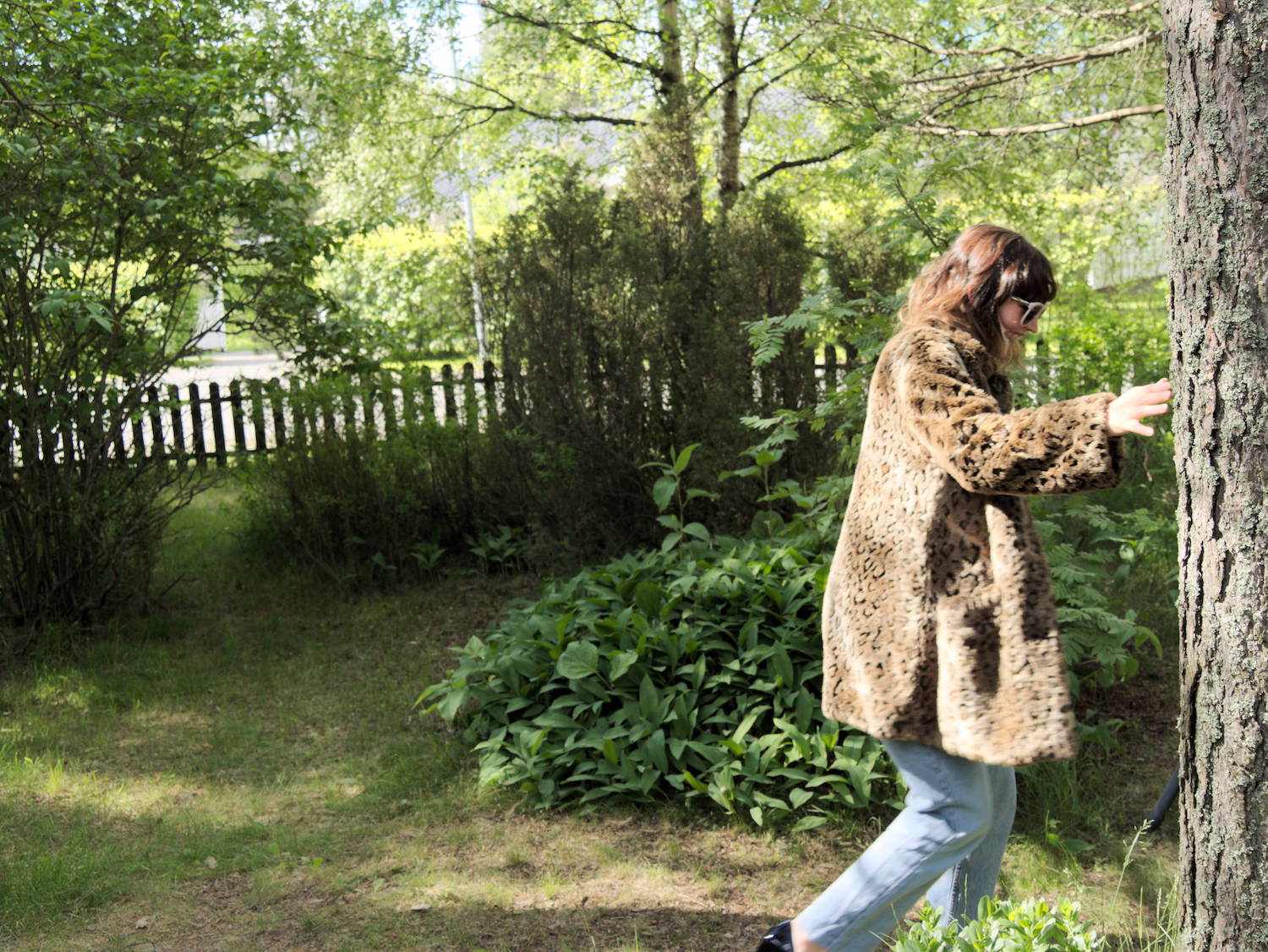 It could be predicted that our holiday in Finland would be more of a change of working environment than an actual lazy holiday.
Still, the feeling of being on holiday grows when I can go outside to drink my morning coffee and immerse myself in the local newspaper for a while. (Even with non-stop mosquito attacks.) In that moment I forget that soon I need to turn on the computer or connect my mobile phone to the internet. Actually, here I have shifted, by accident, to a time before cell phones, as I hardly remember to look at my phone.
I also get a sense of summer when I am working outside and hear that somebody in the neighborhood is mowing the lawn. It means somebody is having a day off and most of all: it is summer!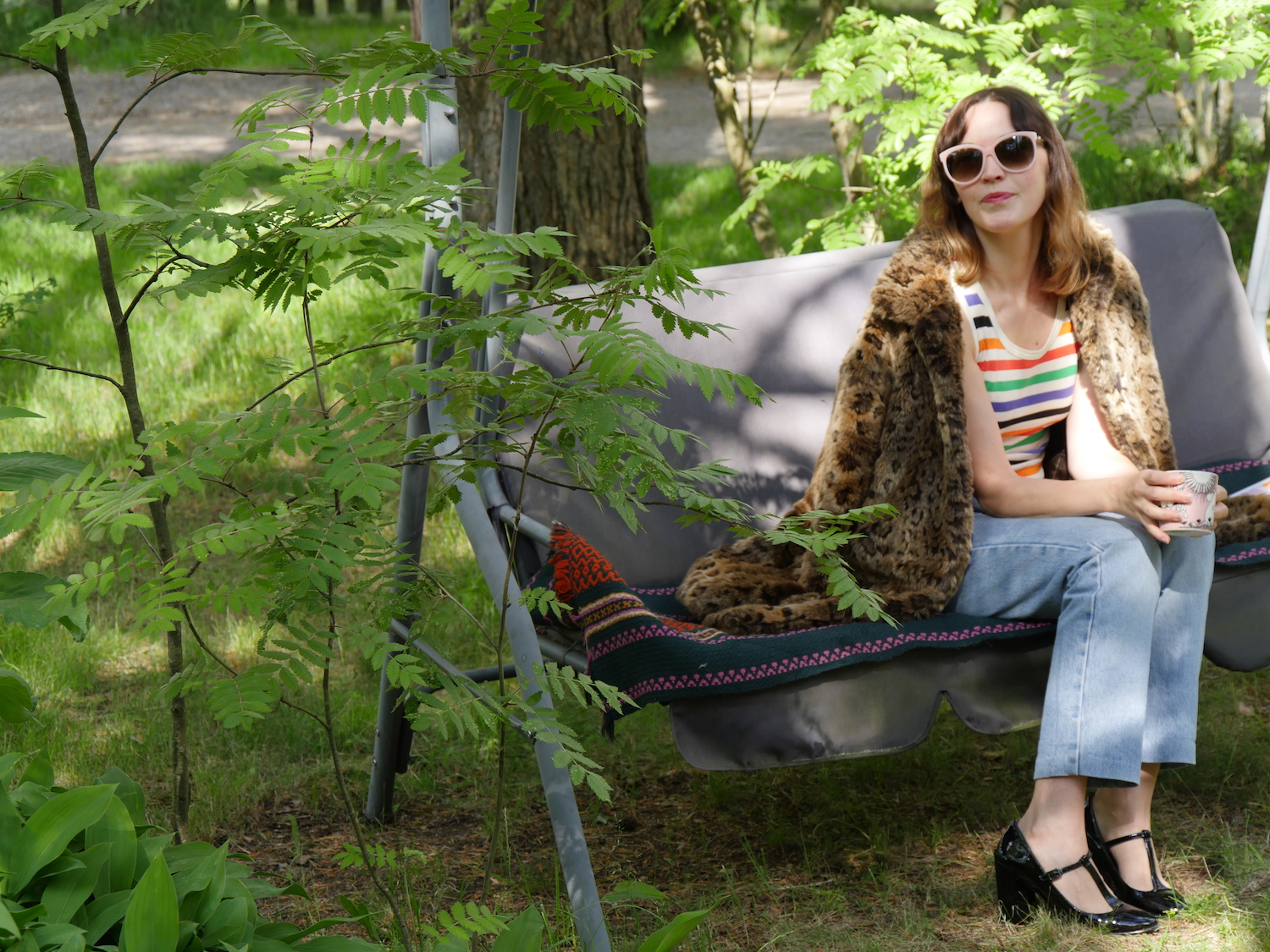 For my part, a sense of freedom is guaranteed when I can hand the baby over to my mother and put my headphones on and go for a run in the nature. And because it is light out all night long, it doesn't matter if it's 10pm.
In a strange way I also get in a holiday mood when I can cook lunch and dinner for a bigger group. (And yes, we did try pulled oats, which is actually talked about more than it is available. In my hometown there is only a delivery on Saturdays, by Sunday morning there is nothing left.)
A little walk with the pram to the local second-hand shops brings some change to my working day routines. It is liberating to enter these places with a pram and browse the stalls without anyone pushing me. That is an advantage in a small town: you have all the space you need wherever you go!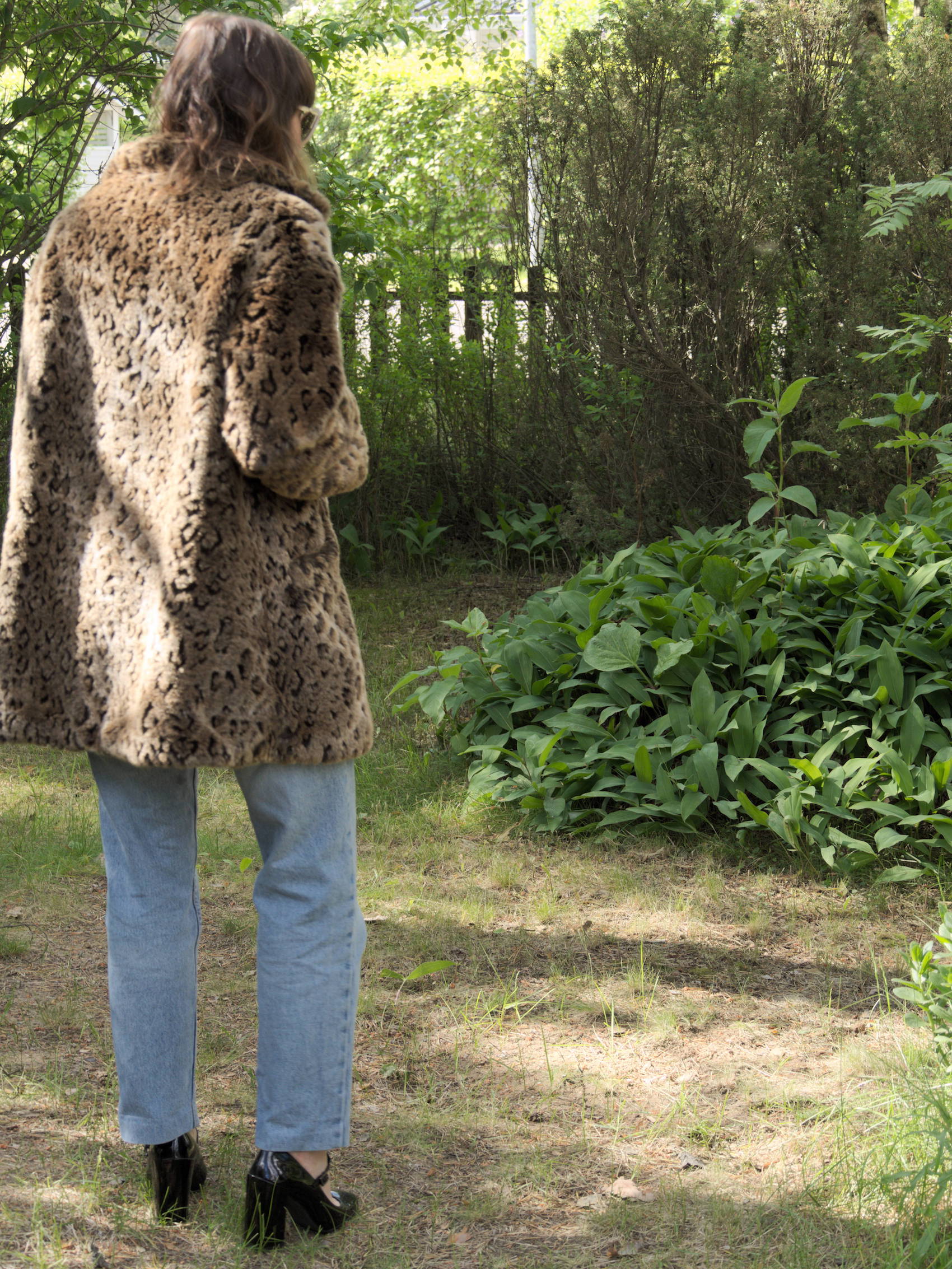 Of course a feeling of the "good old days" is guaranteed, when your friend comes to visit and stays over a couple of nights. It is time to reminisce and chat, drink cider and relax in the sauna.
At grandma's place the clock on the wall makes its monotonous tick-tack sound, but in my mind I forget the time – and isn't that a sign that I am really on holiday?!

2