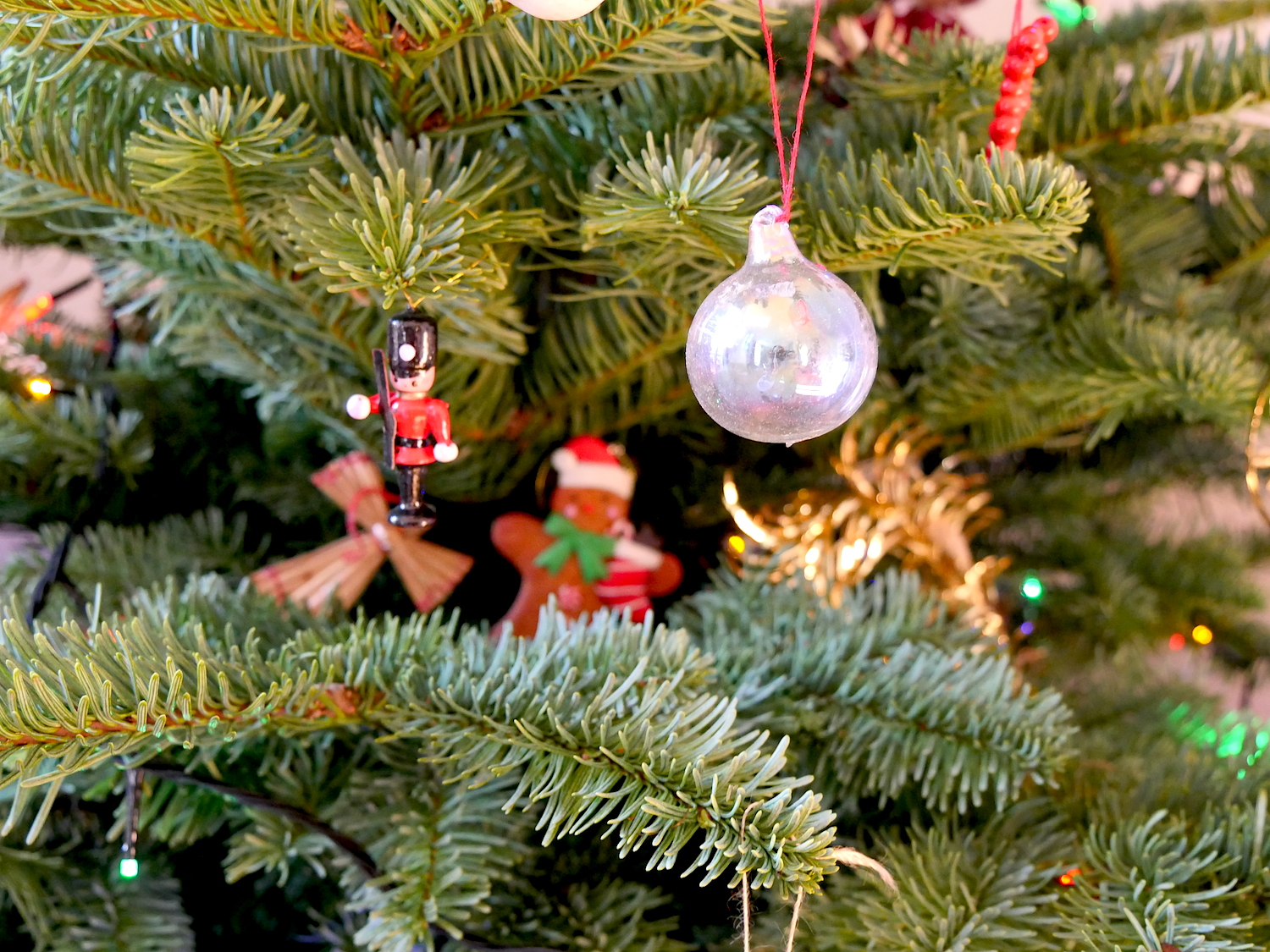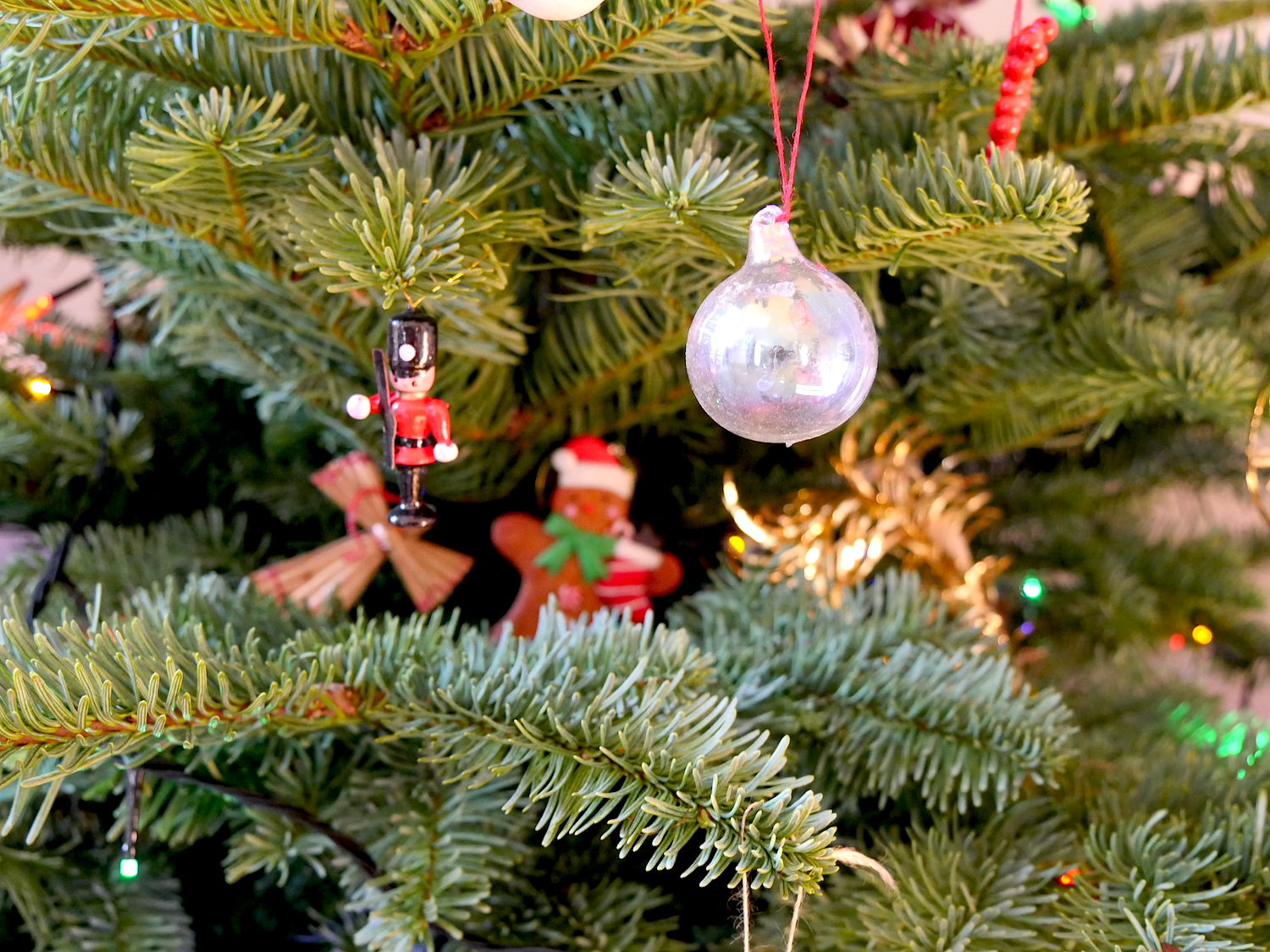 Myönnetään: olen jouluihminen, joka myös elää jouluihmisen kanssa. Tämä tarkoittaa, että joulukoristeet kaivetaan esille ajoissa, joulukonvehteja napsitaan heti, kun ne ovat ilmaantuneet kauppojen hyllylle. Kynttilöitä poltetaan joka ilta, ja kuusi, sekin koristeltiin marraskuun puolella. Tarkalleen ottaen kuusenkoristeet kaivettiin esille eilen. Jouluihmisenä rakastan ranskalaista tapaa hankkia kuusi jo joulukuun alussa, niin että siitä saa nauttia pitkälti yli kuukauden. Kuusihan on kaunis sisustusyksityiskohta; se luo tilaan aivan erityistä tunnelmaa. Kun iltaisin taustalla välkkyvät kuusenvalot, jaksaa töitä paiskia keskiyölle asti.
Siinä missä Pariisin auringonpaisteessa ja syysmaisemassa tuntuu hullunkuriselta ripustaa joulukoristeita, on kaikessa tässä koristeellisuudessa ja valaistuksessa jotain lohdullista, lempeää energiaa, joka pakottaa hidastamaan – tunnelmointia kun ei voi suorittaa! Pariisilaisravintolat puolestaan houkuttelevat lempeänpunaisella valaistuksellaan poikkeamaan juomaan lasin kuumaa viiniä. Ihanaa joutilaisuutta.
Sen sijaan, että aloittaisin joulukuun lahjastressillä ja ostohysterialla, keitän toisen kupin kahvia, nappaan konvehtirasiasta vielä yhden suklaapalan ja tuijotan hetken tuota upeaa joulukuusta. Lahjomisen sijaan tänä jouluna keskitytään hyvän mielen välittämiseen ja tunnelmointiin.
Ei suoriteta tätä joulua, eihän?
Eläköön valon juhla!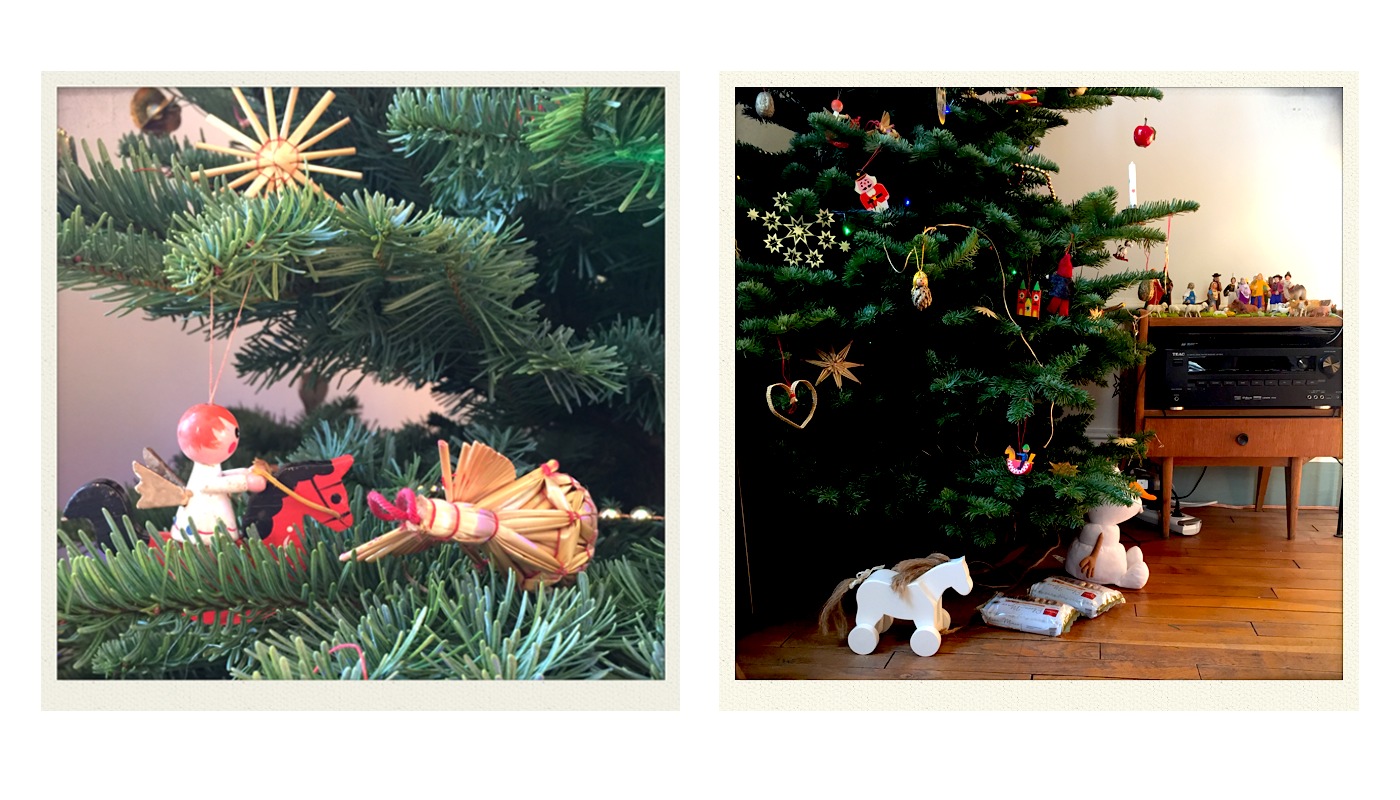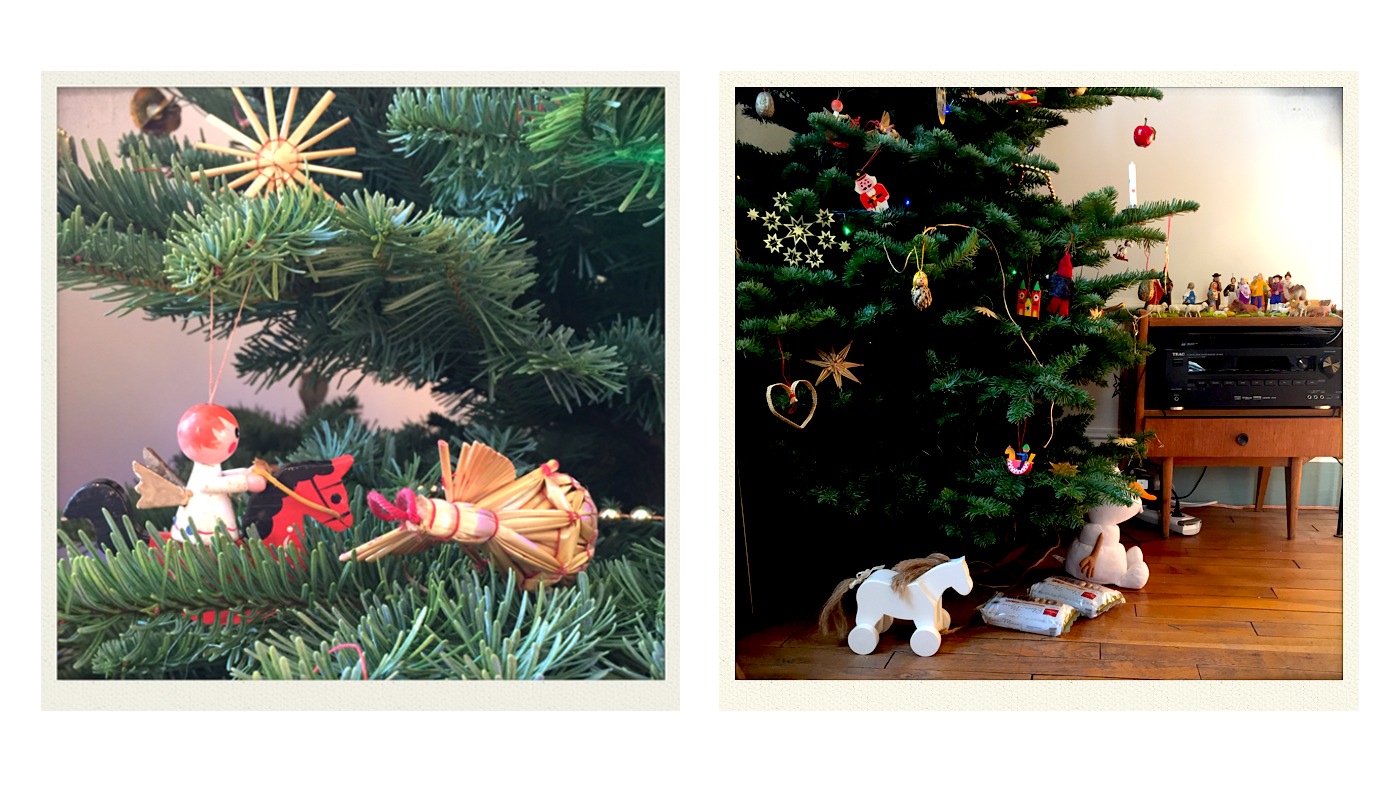 I am a Christmas person, I can easily admit that. Also, I am living with a Christmas person, too. As my husband is a Christmas nut like me, we start the Christmas preparations early. That means that we buy a Christmas tree as soon as they get to the florist, we start buying chocolate boxes as soon as they hit to the supermarket, and we also light candles for every occasion we can.
Now when it is officially December we can be open about our Christmas mania. And technically we got our Christmas tree yesterday, so it is not that bad? I love this French style when you get the Christmas tree inearly December, not on a Christmas Eve. This way you get to enjoy the tree longer. And let's face it: it is a beautiful decoration detail in our living room. And I think our little one likes it, too. At least she hasn't stopped staring it and it makes her kick her feet (a good sign).
I think in all these lights and in the middle of Christmas decorations there is something comforting and some silent energy. Also, I have to admit that Parisian restaurants with their cosy red lights have something to do with me wanting to stop and take a break more than ever. But then again: can the Christmas spirit be performed?
So this is a thought for December: forget stressing about Christmas gifts! Instead, concentrate on transmitting good energy onto others, be kinder to yourself, light a candle and just let it be.
Let's not try to perform this Christmas!
Light on!

2