This Christmas…
I feel blessed that we got our mum home after a difficult surgery.
Almost all of my gang is at the same address during Christmas.
I feel relaxed, because we don't need to run from place to place on Christmas Eve. We stay at my mum's, visit the cemetery and my grandmum at the retirement home, and that's about it.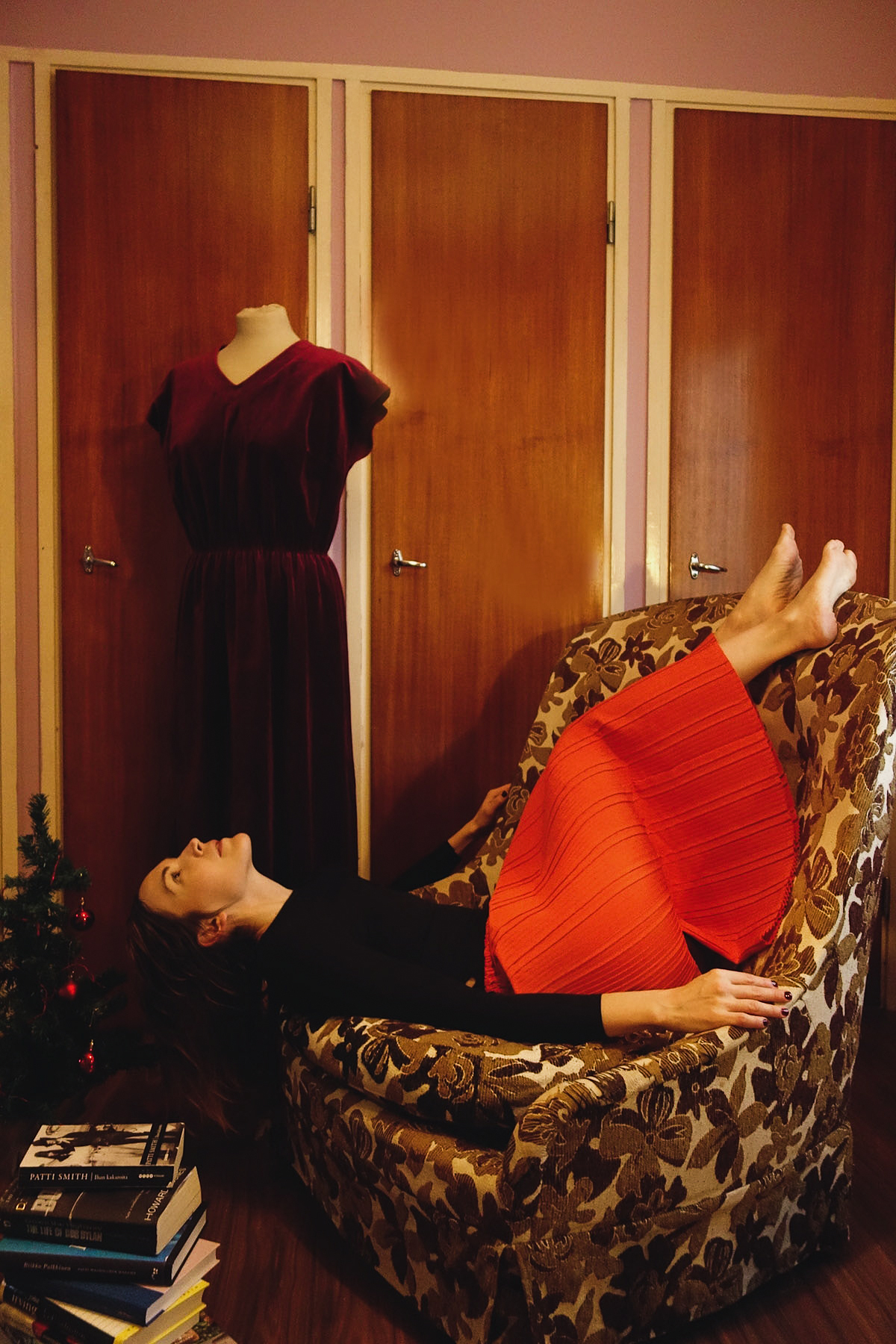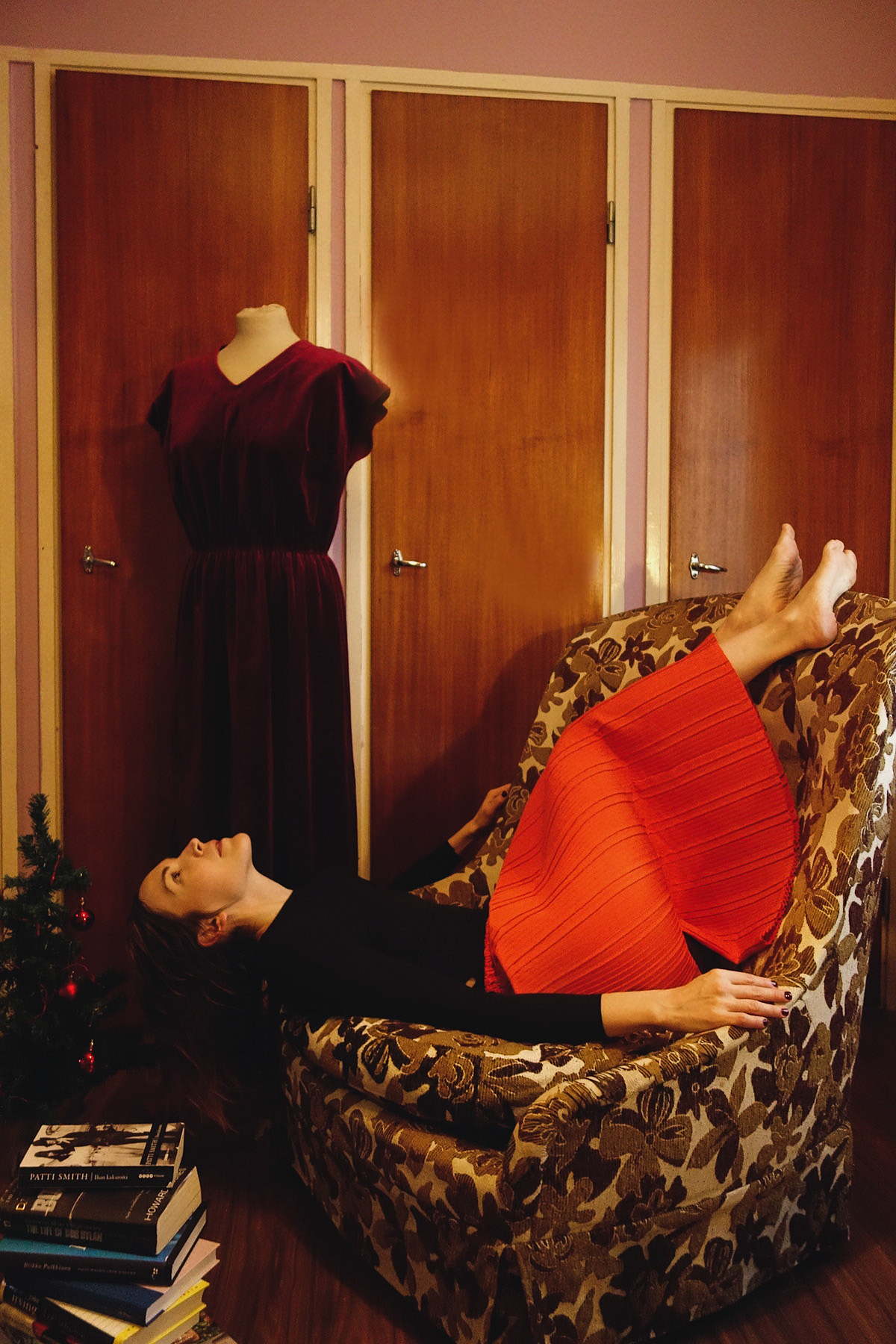 And what I am going to do is this: put the woolen socks on, give myself a treat and eat quality chocolate and drink a couple of glasses of red wine and read. I've got lots of new books waiting. And of course I am going to give plenty of kisses to my little girl, who is going to be 10 months old soon.
I think Christmas is a good time to practice to being in the moment (not always so easy) and have a little break from social media.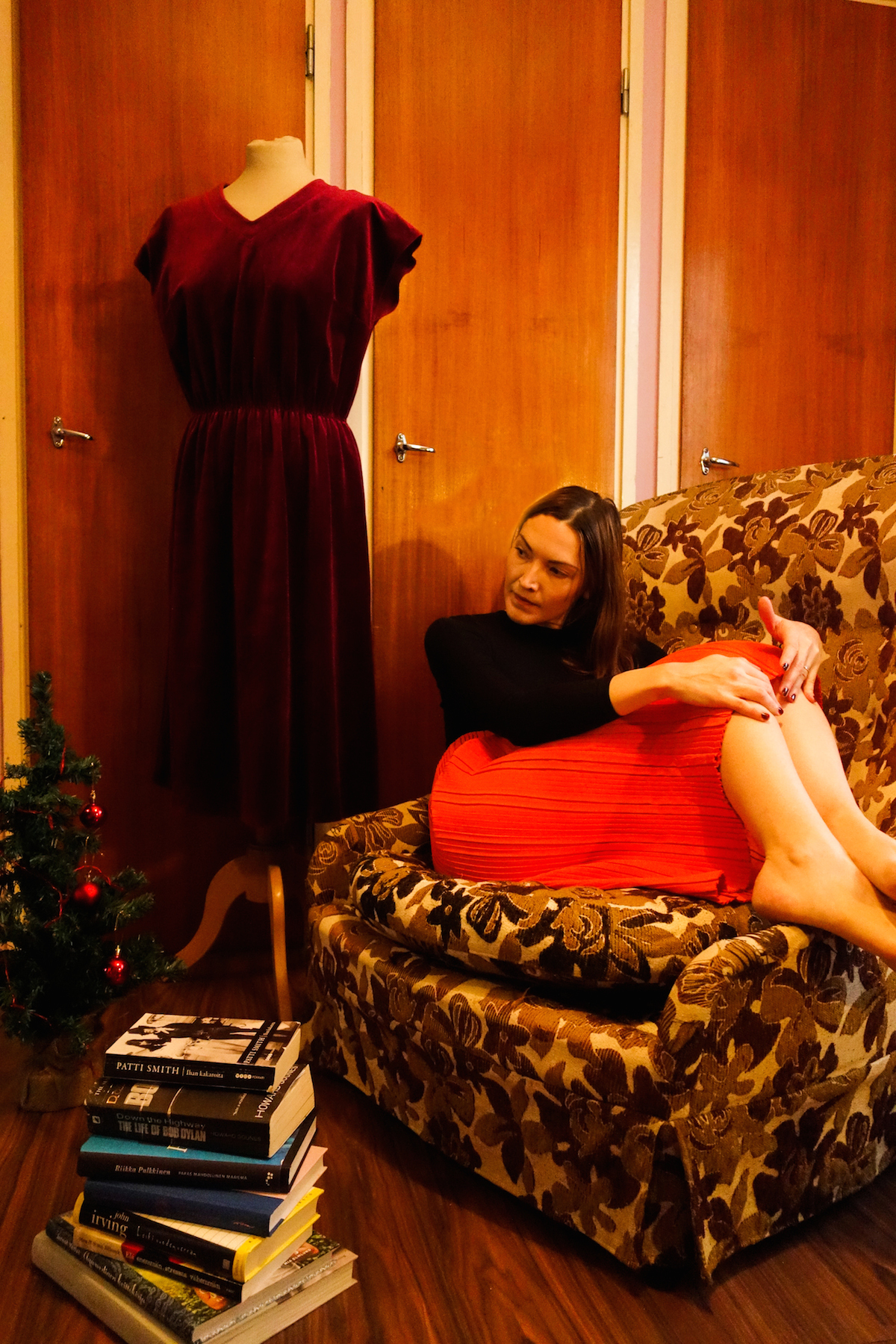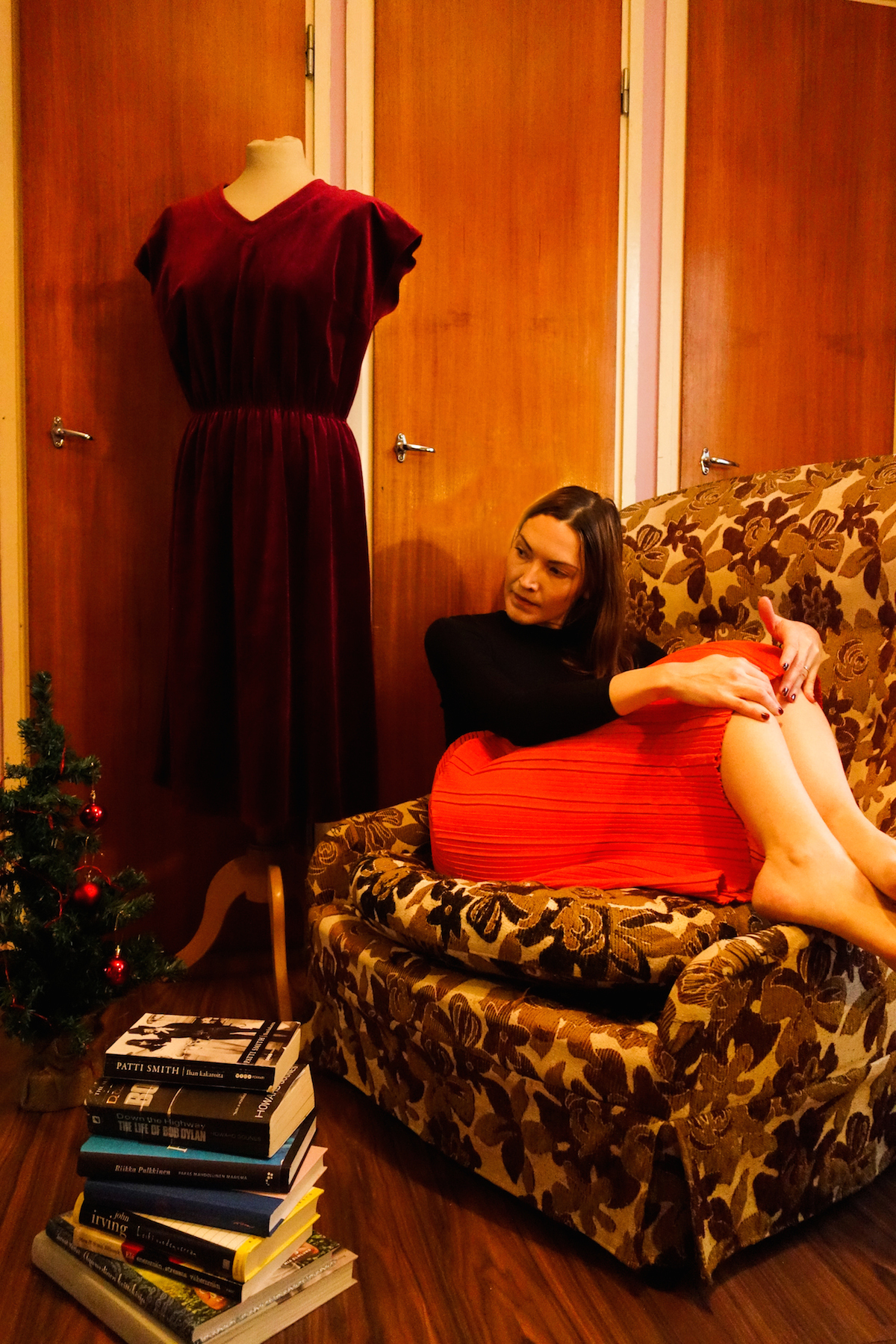 This Christmas we are avoiding the concept of modern Christmas, it means that with the close ones we agreed not to buy presents. Instead, we concentrate on eating good but healthy food (and of course lots of chocolate).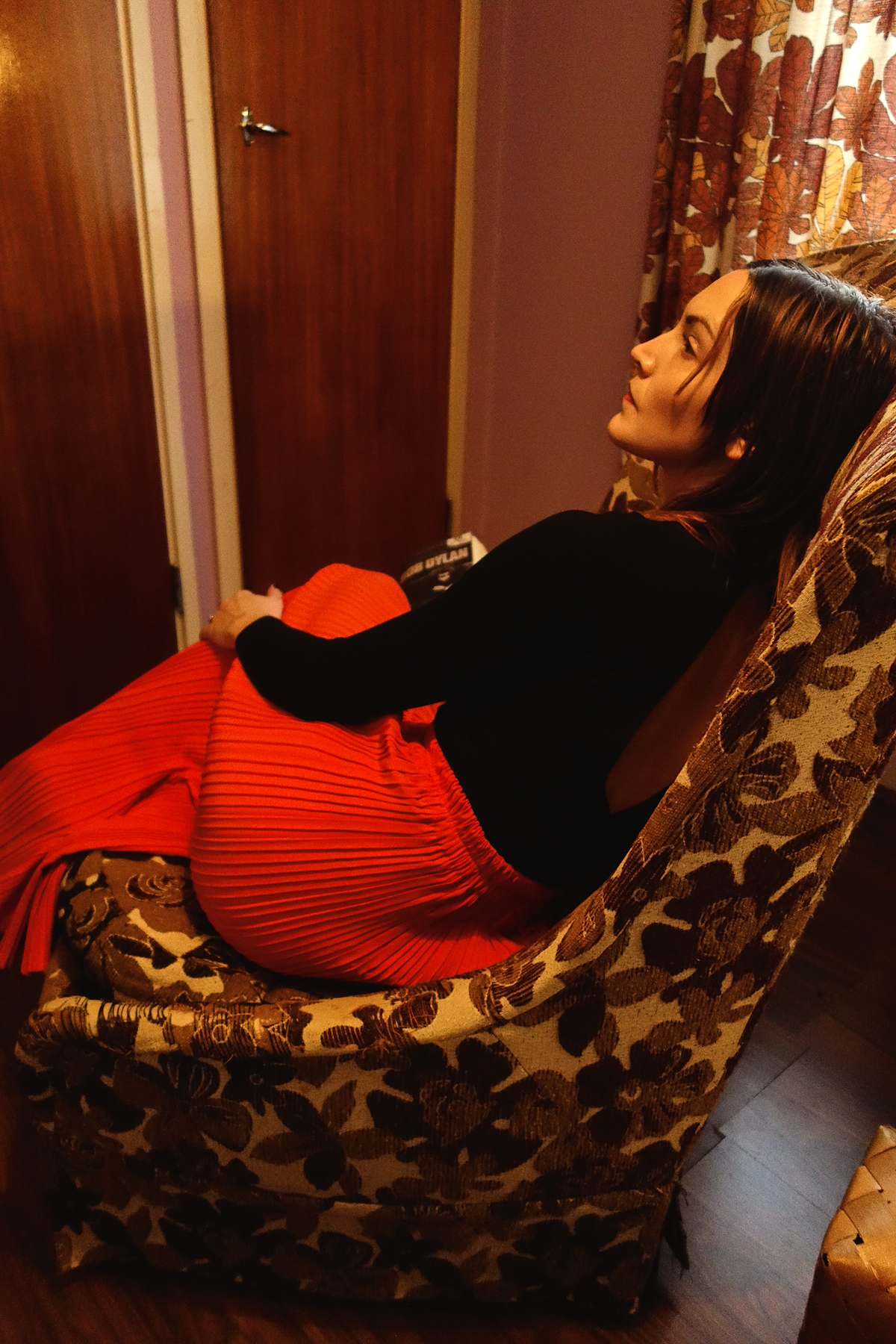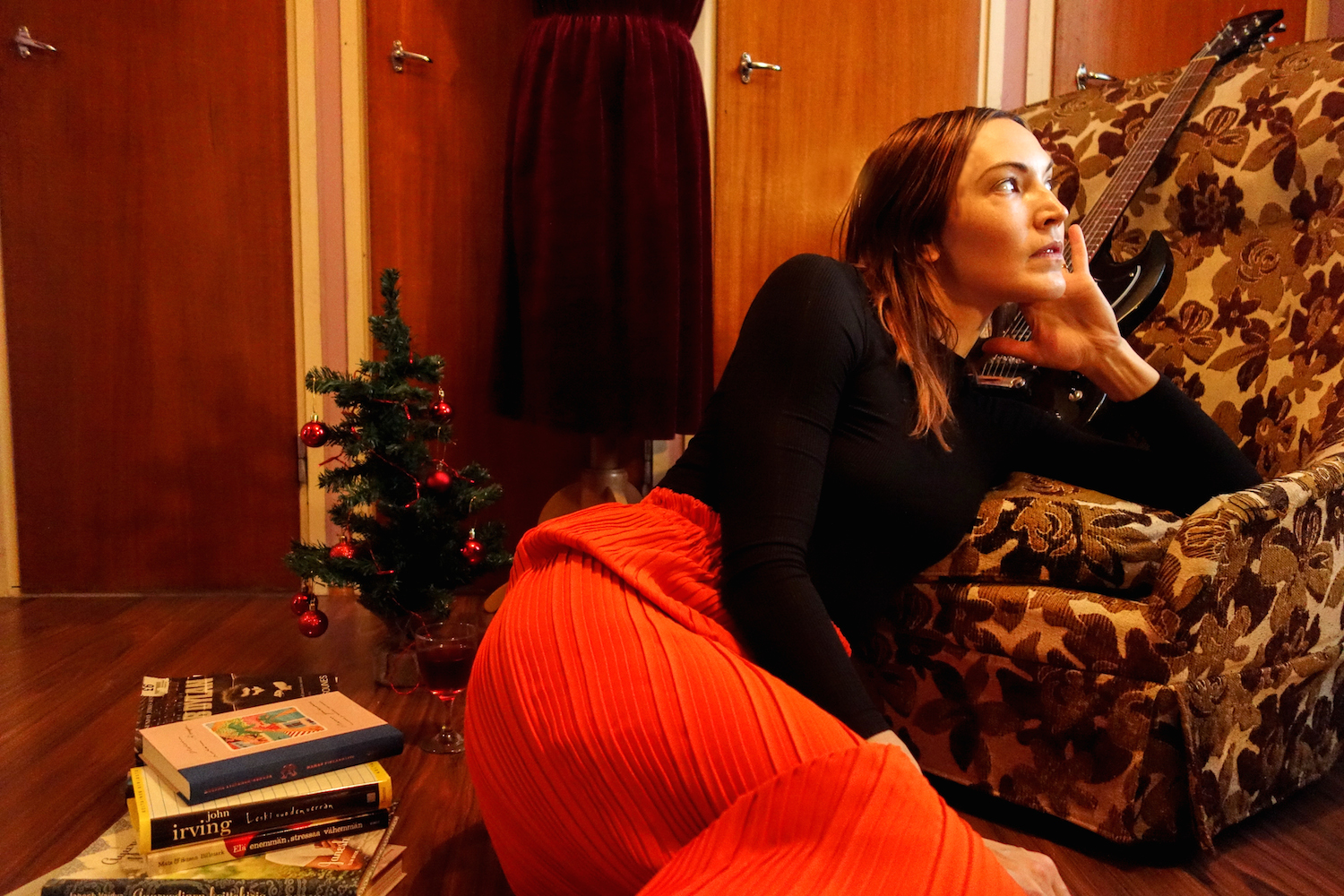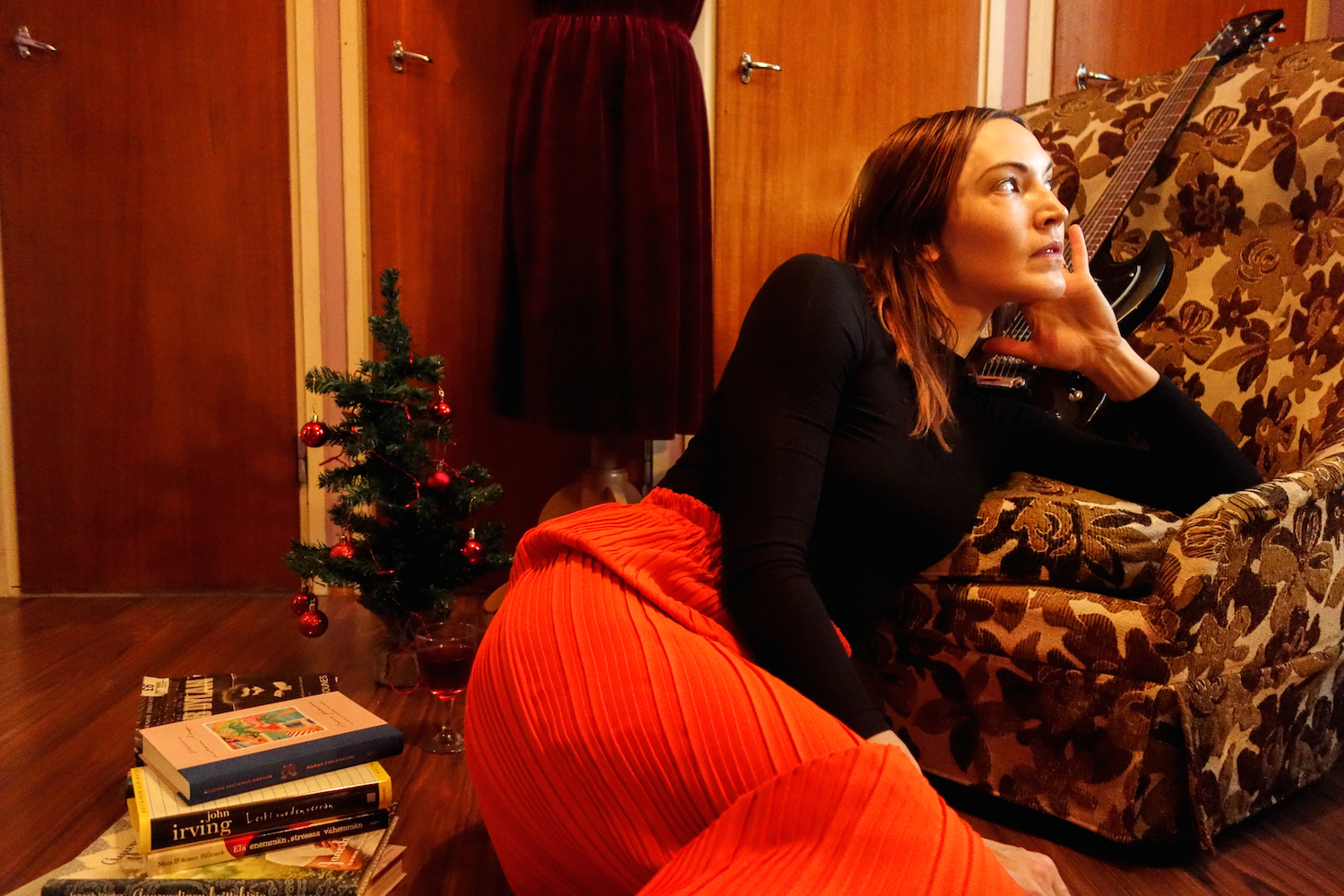 To sum up, we are going to have a giftless, meatless and most of all relaxed kind of Christmas. I think we all feel less stressed already.
Merry Christmas!
Photos by Toni Pakarinen
Style:
Second hand skirt
Bodysuit – American Apparel

2