Kuinka paljon sinä omistat vaatteita ja asusteita? Niin, oletko koskaan ihan oikeasti tehnyt inventaariota ja laskenut? Minäpä tein. Ilmoittauduin elokuussa Helsingin yliopiston järjestämälle erittäin mielenkiintoiselle kurssille "Tekstiilit, kuluttajuus ja kestävä kehitys".
Kurssin toisen moduulin tehtävänä oli tehdä inventaario omalle vaatekaapille. Oli siis pakko käydä tuumasta toimeen.
Alta löydät inventaarioni tulokset:
Alusvaatteet/ underwear: 115
Kylpytakit ja yövaatteet/ bathrobes and nightwear: 10
Sukat, sukkahousut, leggingsit/ socks, tights and leggings: 50
Puserot ja muut yläosat / shirts, tops, knits: 118
Hameet ja mekot/ skirts and dresses: 34
Housut, shortsit/ pants, shorts: 48
Urheiluvaatteet (ylä- ja alaosat)/ sportwear: 45
Takit, jakut/ jackets, blazers and coats: 25
Asusteet (kengät, laukut, korut)/accessories (shoes, bags, jewellery): 75
Mitä näistä luvuista pitäisi ajatella?
Kun vertasin tulosta mediaalijakaumaan, edustavat lukemat kuta kuinkin keskivertokuluttajaa. Itse olen silti järkyttynyt vaatteiden määrästä. Samoin olivat muut kurssilaiset omistaan. Vaikka olen siivonnut ja raakannut vaatekaappini sisältöä läpi useaan otteeseen, on siellä edelleen ihan liikaa täytettä. Esimerkiksi puuvillatoppeja tuntui olevan useampi pino. Se sai voimaan pahoin, kun tiedän, että yksi 250 gramman painoinen puuvillateepaita on aiheuttanut jo noin 7 kilon hiilipäästöt siinä vaiheessa, kun vaate on päätynyt kauppaan. Näin ollen paitaa saa pestä viikoittain kymmenen vuoden ajan, vasta sitten se ylittää valmistuksessa ja kuljetuksessa syntyneet hiilipäästöt. (Kuluttaja-lehti 7/2013.)
Joka tapauksessa väittäisin, että viimeisen neljän vuoden aikana olen tullut kuluttajana viisaammaksi ja teen hankintoja enemmän tarvepohjaisesti kuin pelkän muotivillityksen mukaan. Pyrin luomaan toimivaa perusvaatekaappia, joka näyttäisi minun tyyliseltäni, muttei olisi missään tapauksessa liian tylsä. Lisäksi on todettava, että ostan yli puolet vaatteistani käytettyinä. Näin lisään vaatteen elinkaarta, joka on yksi merkittävimmistä ekoteoista vaatetuksen osalta, joita kuluttajana voin tehdä. (Tietysti ostamatta jättämisen ja vaatteiden säännöllisen huollon rinnalla.)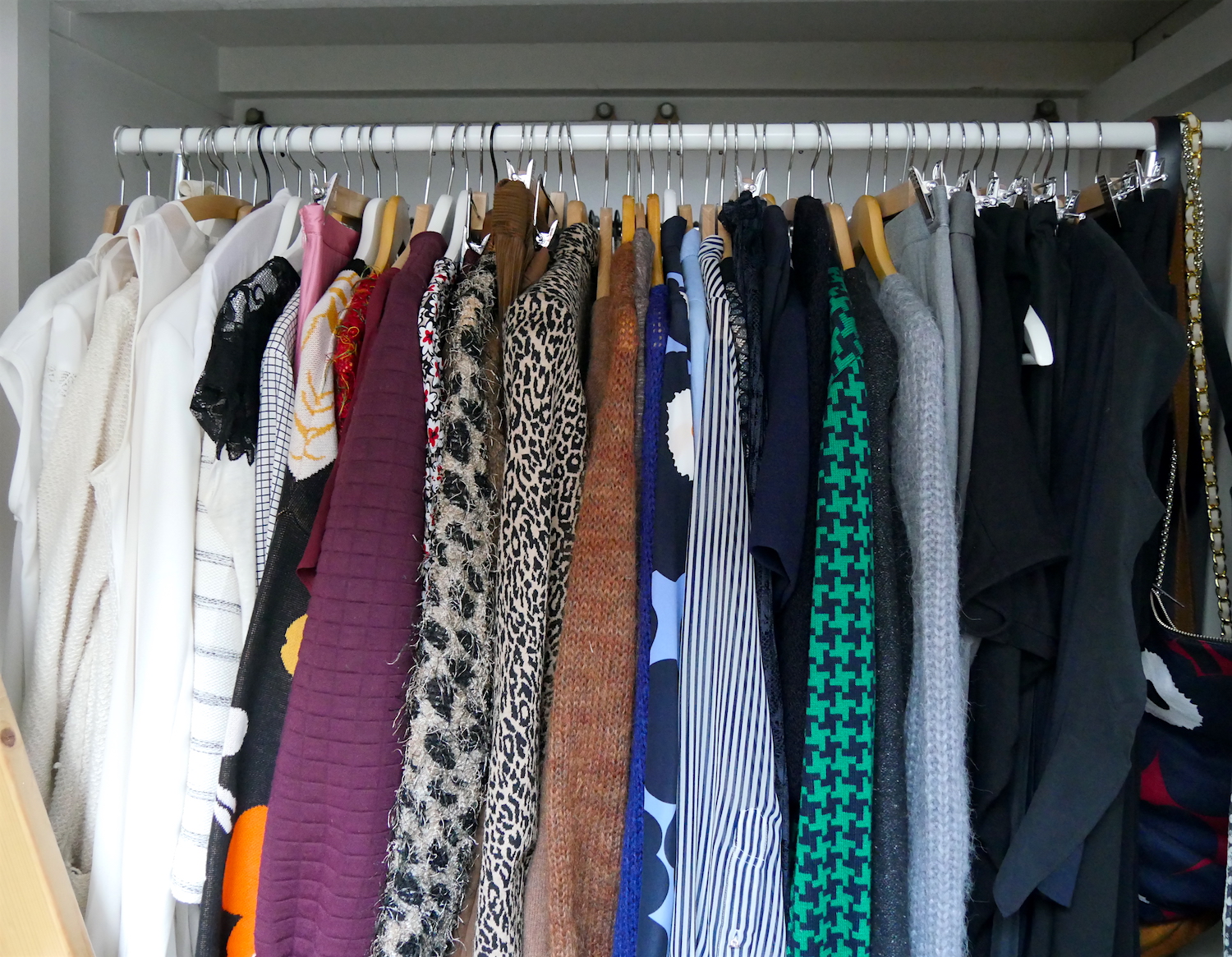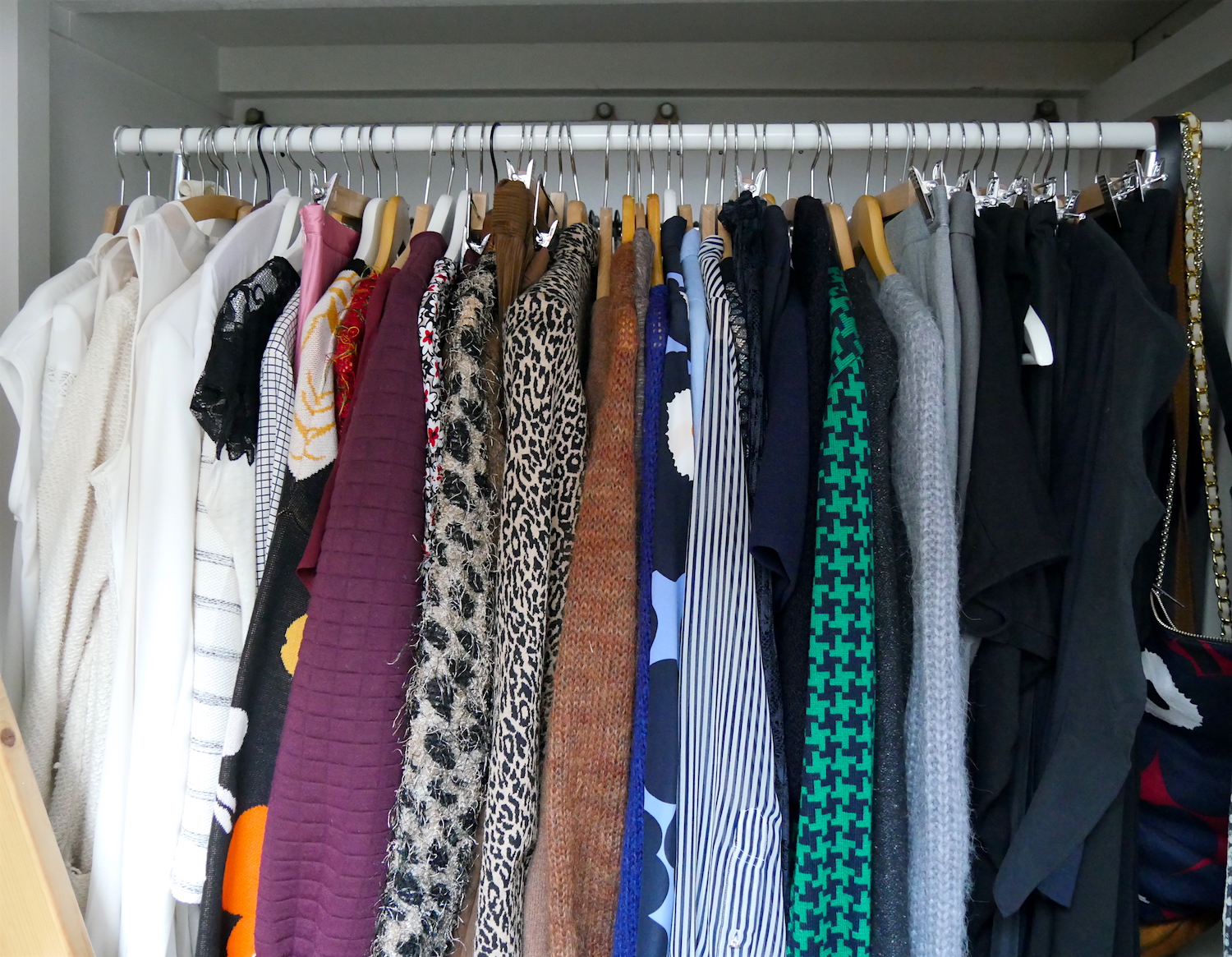 Silti inventaario ei missään tapauksessa kerro koko totuutta, kuten sitä, mikä osa vaatteista on aktiivisessa käytössä. Esimerkiksi omassa inventaariossani olivat mukana sekä syys- että kesäsesongin vaatteet. Oma aktiivisen vaatevaraston koko riippuu täysin sesongista. Päällysvaatteiden osalta kappalemäärät puolittuvat reippaasti, kun esimerkiksi siirrytään syys- ja talvisesonkiin jo yksinkertaisesti siitä syystä, että talvikauden vaatteet ovat arvokkaampia ja niitä on tullut hankittua huomattavasti harkitummin ja näin ollen vähemmän.
Inventaarion tulos ei myöskään kerro sitä, kuinka suuri osa vaatteista on ostettu uutena, tai kuinka tiheästi vaatteita ostetaan. Omassa vaatekaapissani, kuten jo aiemmin totesin, noin puolet vaatteista on hankittu käytettynä. Lisäksi osan vaatteista olen saanut esimerkiksi työpaikkaetuna, kun olen ollut töissä eri vaatemyymälöissä. Mielenkiintoisesti omalta osaltani vaatteiden kappalemäärää nosti urheiluvaatteiden osuus, sillä niihin on tullut satsattua viimeisen parin vuoden aikana. Lukemat tämän kategorian osalta heittävät varmasti suuresti aktiiviurheilijoiden ja niiden välillä, jotka eivät harrasta säännöllistä liikuntaa. Toisaalta oma kriittinen ääni herää siinä, kuinka paljon urheiluvaatteiden ostoksissa on kyse juuri käyttötarkoituksen ohessa itse muodikkuudesta. Voidaan myös kysyä, kuinka kestävän kehityksen mukaisesti urheilumerkkivaatteita valmistetaan. Niin, missä ovat ne ekologisesti valmistetut urheiluvaatteet?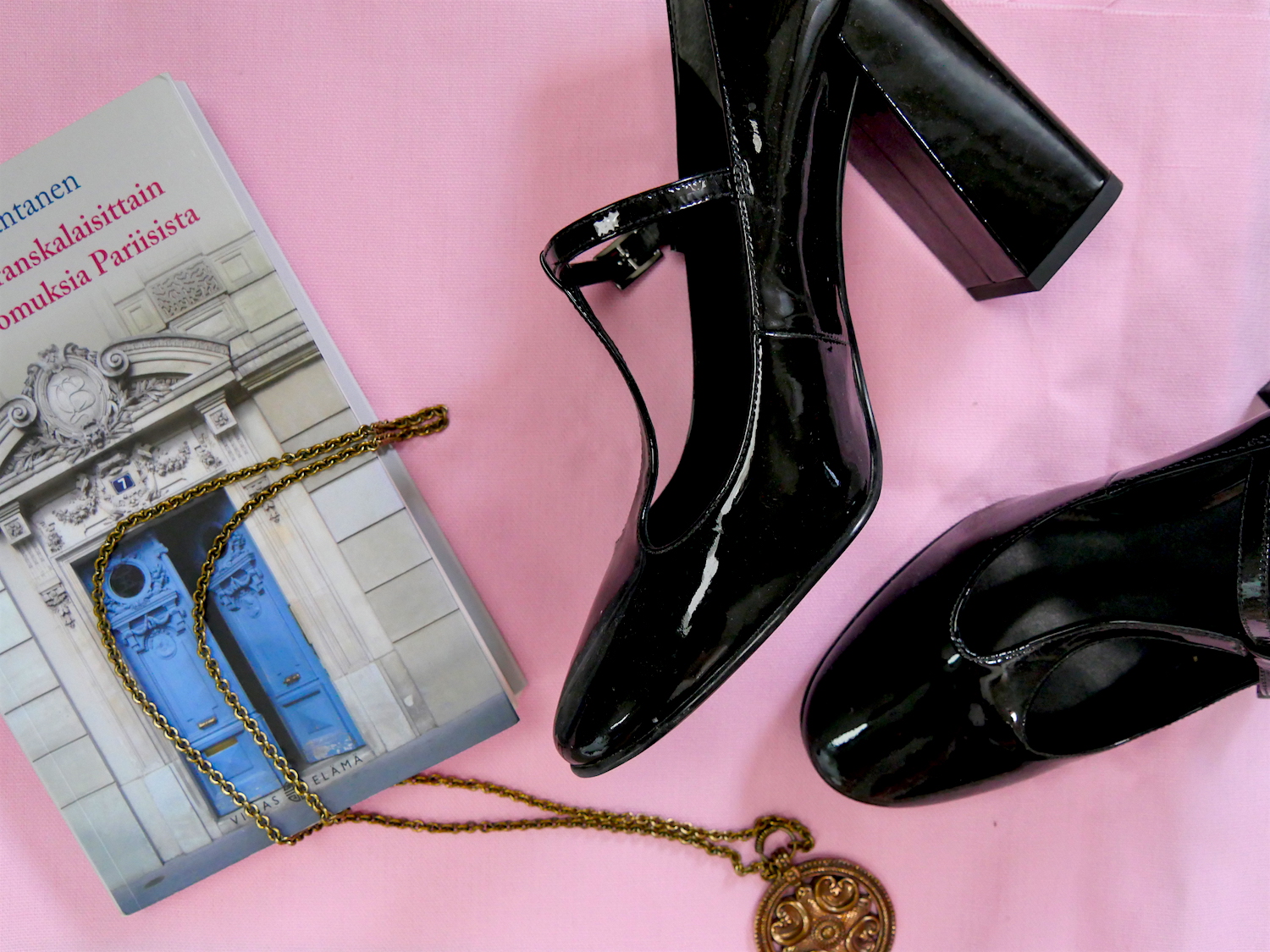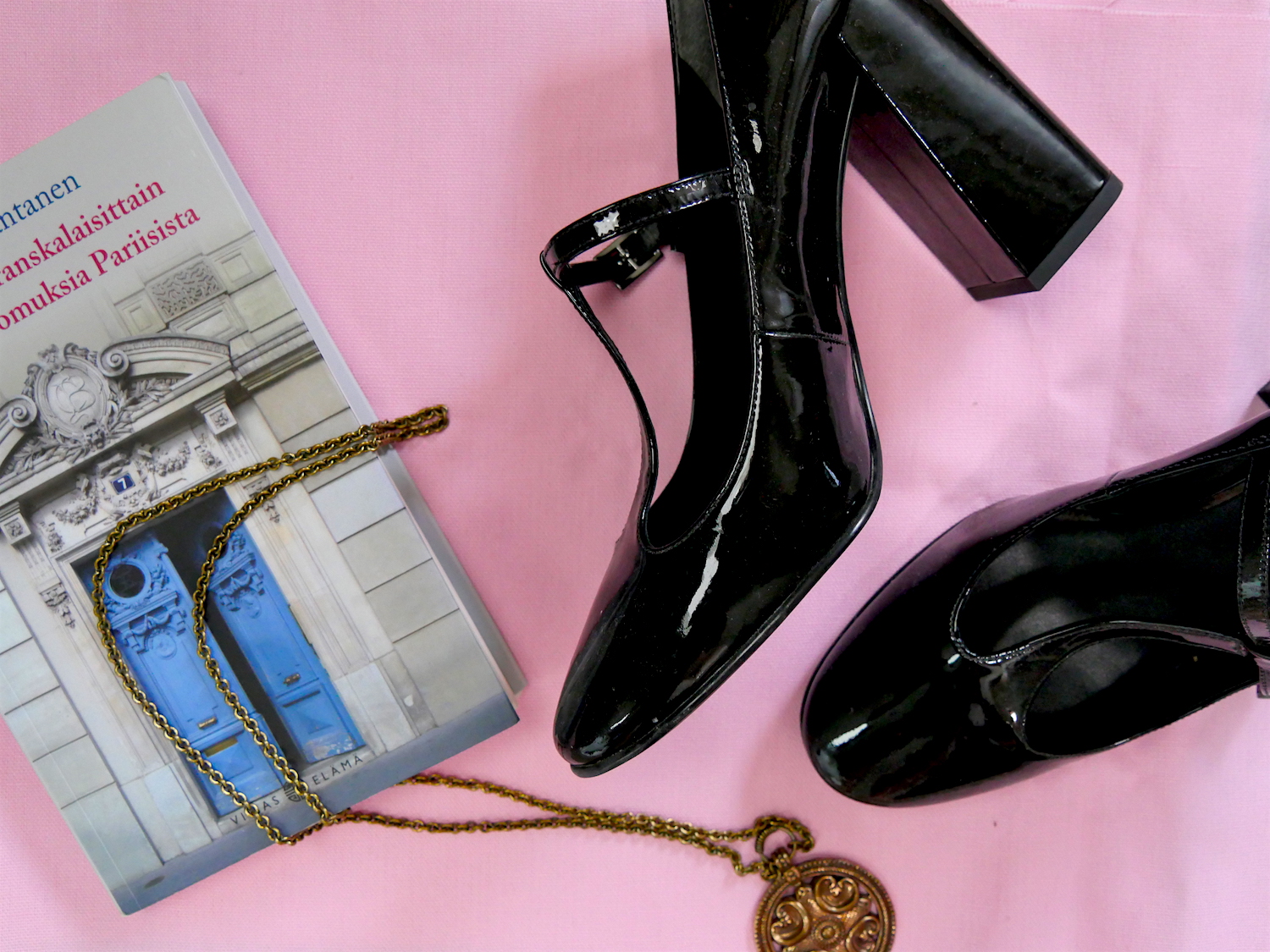 Kun sitten koko urakan jälkeen (vaihdoin myös samalla syyssesongin vaatteet esille ja pakkasin kesävaatteet kangaspusseihin) mietin omaa kuluttajuuttani ja vaatekaappini sisältöä, päädyin näihin johtopäätöksiin:
– Ne vaatteet, joita olen käyttänyt vuodesta toiseen, ovat laadukkaita, leikkaukseltaan ja väritykseltään ajattomia. Tämä pätee erityisesti villapaitoihin ja neulemekkoihin.
– Suosikkivaatteet ovat selvästi olleet hinnakkaampia tai sitten ne on hankittu muutamalla eurolla kirpputoreilta ja vintageputiikeista. Eli niin sanotut halpavaateketjujen vaatteet jäivät toissijaiselle listalle.
– Mitä enemmän olen tietoinen omasta vartalotyypistäni, sitä järkevämmin osaan ostaa vaatteita, jotka ovat käytössäni rajattoman ajan.
– Olen selvästi siirtynyt 30-vuotiaan naisen vaatekaappiin. Yllätyksellisiä shokkivaatteita löytyi vain vähän.
– Kaikesta huolimatta kaapistani puuttui muutama klassikkovaate, kuten hyvin istuva bleiseri.
– Mitä paremmin organisoin vaatekaappini, sitä paremmin löydän toimivia asukokonaisuuksia ja tunnen oloni kotoisaksi päivän asussani.
– Haluaisin tehdä enemmän vaatteita itse.(Aloin muuten heti tuumasta toimeen. Näistä ompeluprojekteista lisää myöhemmin.)
Millaisia ajatuksia juttuni herätti? Uskaltaisitko tehdä inventaarion omalle vaatekaapillesi? Omistatko sinä liikaa vaatteita?
Lue lisää kohtuullisen minimin viitebudjetista Kuluttajatutkimuskeskuksen julkaisusta Mitä eläminen maksaa?
Palaan vielä aiheeseen!
——————————————-
Have you ever counted how many clothes and accessories you own? Well, I have. In August I participated in the course "Textiles, Consumption and Sustainable Development" organized by the University of Helsinki. During the course we had a task to do an inventory and count all the clothes and accessories that we had. You can find my results above. Are you shocked? Well, I was, but actually the result was average compared to the other students on that course. Over 60 % of the class thought they owned too many clothes, and so did the class before and before that. Since the year 2000 the number of clothes has increased radically, mostly because of the cheap clothing stores and the fast fashion ideology that we have adapted.
But what does my result really show? Of course the quantity of the clothes is too high, but the result says nothing about the quality or how often I buy clothes.
I am now going to explain about the ideology behind my closet a bit. Firstly, I have to say that I recycle clothes at least two times a year. Also, I buy most of my clothes as second hand from flea markets, vintage stores and online second hand markets, like the site Vestiaire collective.
During the past few years I have become more interested in ecological fashion and sustainability. For my daughter and myself I try to find other solutions than buying new clothes, but still there is lot to work on in this area. Anyway, the more I read about consumption and sustainable development, the more conscious I am and the more sick it makes me of the fast fashion industry, cheap polyester tops, bad quality and lack of reasonable working conditions in India, Asia and even in Europe. Yes, you are wrong if you think "Made in Europe" buys you a good conscience, it doesn't always do that.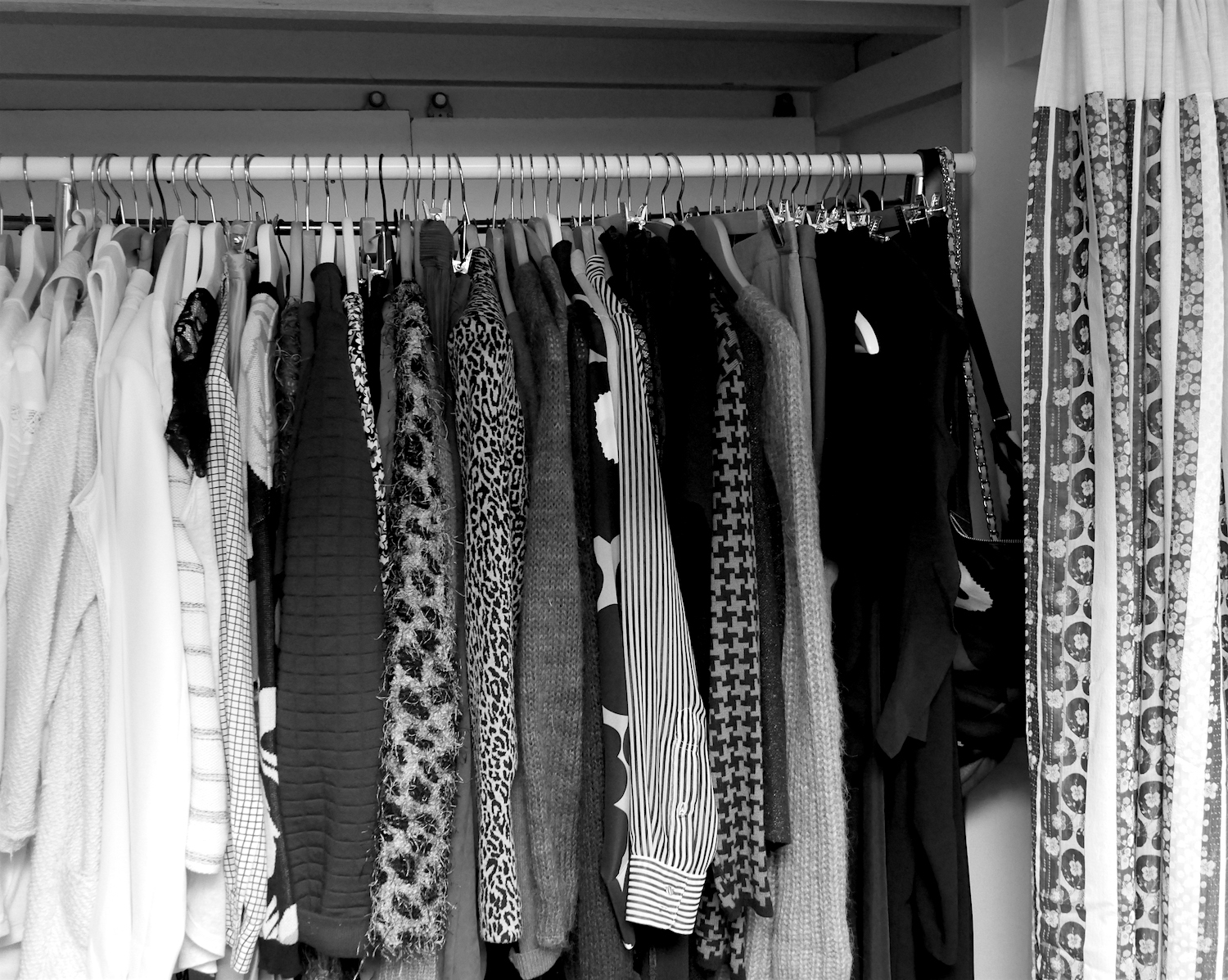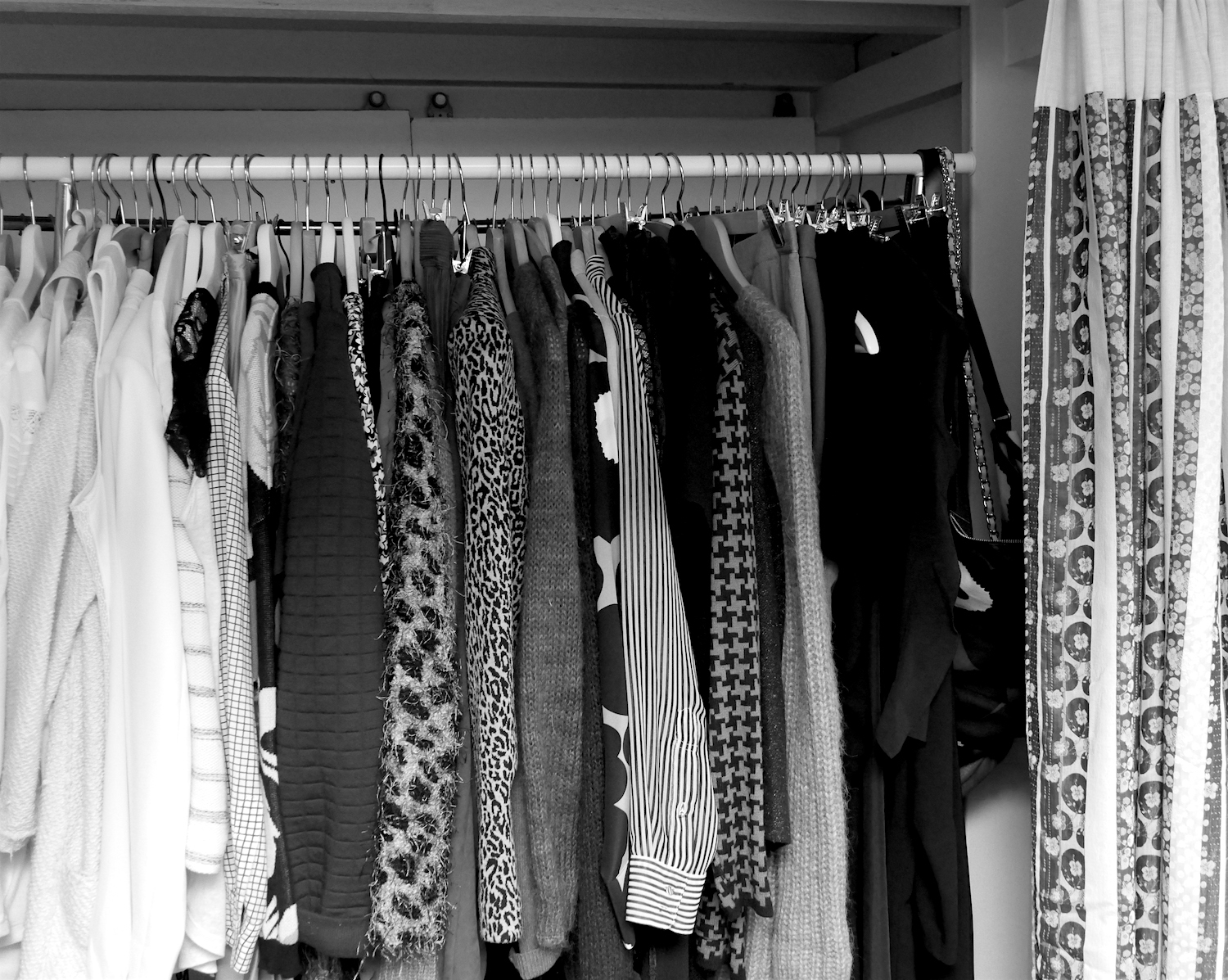 Now back to my closet…
After turning 30 I have started to create that perfect walk-in-closet where you can find quality clothes for all occasions. This is still in progress, but what was good news to me was that 90 % of the content of my closet is wearable, and after all the cleaning and organizing in my wardrobe, I do own a lot of clothes that I actually like and want to wear over and over again. And when I change season in my wardrobe by storing away spring garments and hanging fall clothes on the rail, I kind of discover the old stuff, when I haven't seen half of the clothes in six months or so (or in my case much longer, because I was pregnant last year in this time). This also minimizes the actual size of my wardrobe and I can keep everything in order.
I also learned this when I was doing the inventory:
– The clothes that I have been using for years are good quality, timelessly cut and they fit me well. This goes especially for knitwear and dresses.
– My favorite clothes are either a bit pricier or they have been found in some charity shop or vintage market for a couple of euros. So all those high street fashion pieces come in second place. They don't have that much individual value.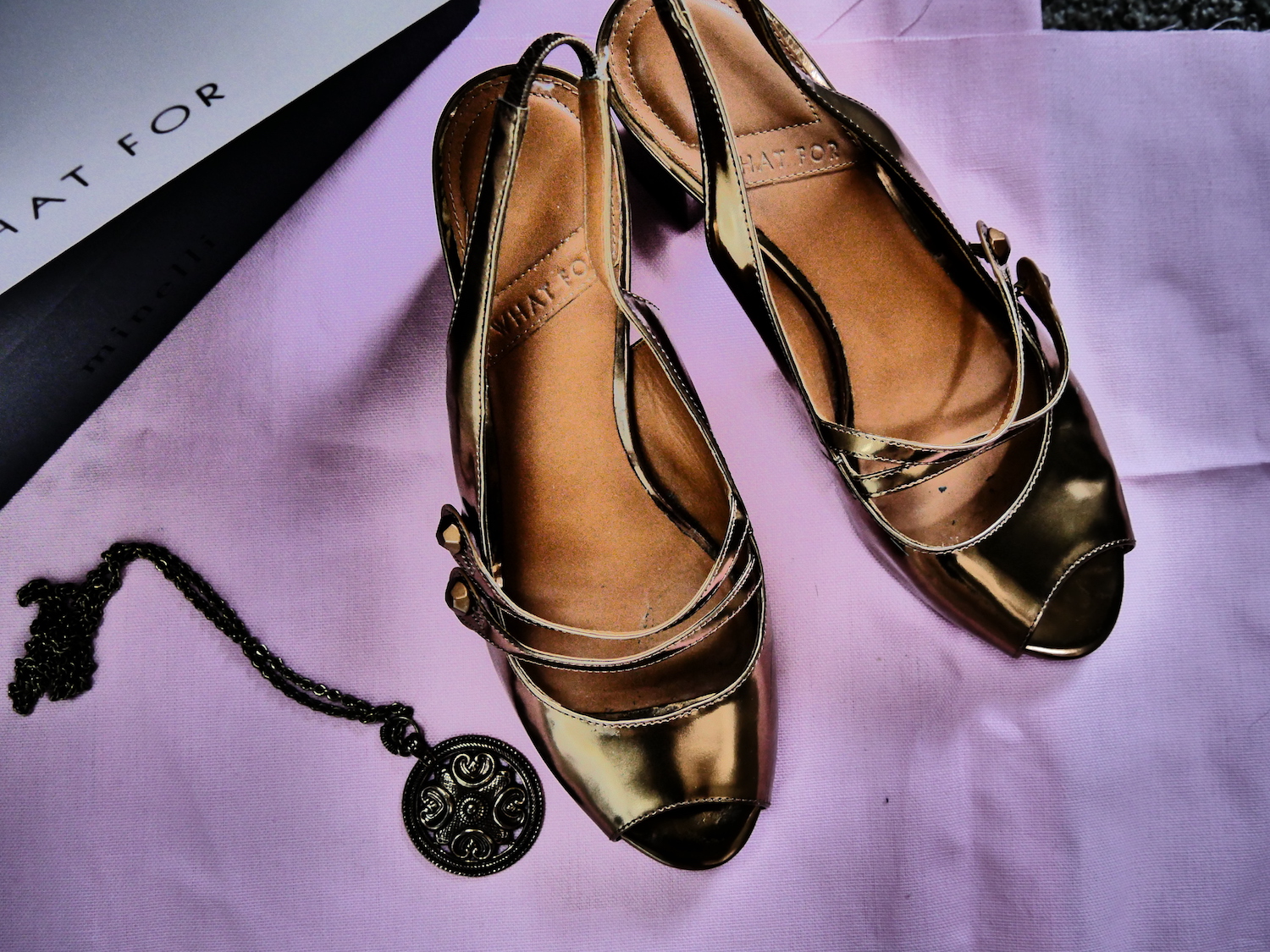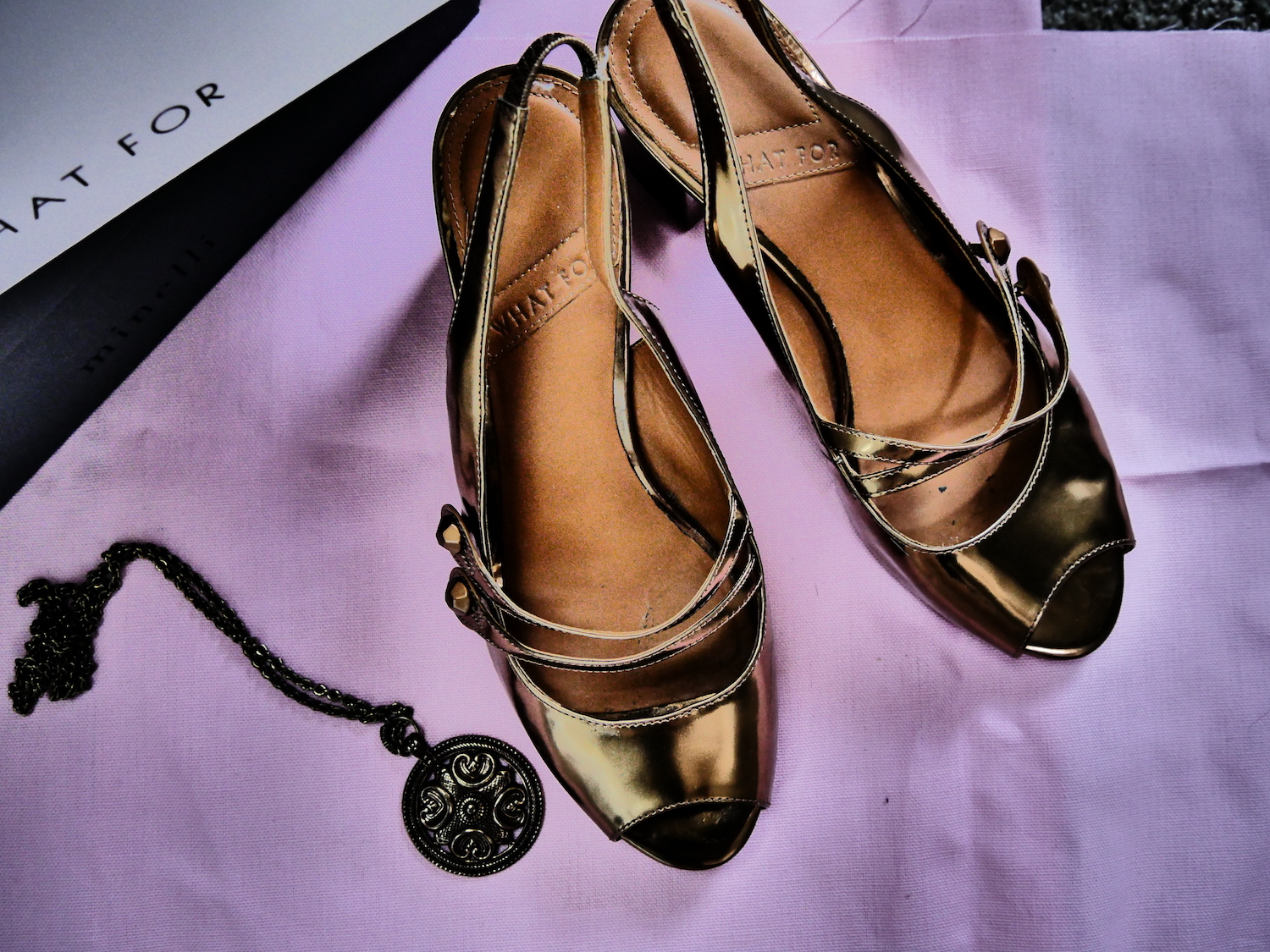 – The more aware I am of my body type, the better I know what my ideal wardrobe looks like.
– Now in my 30s, I am clearly dressing up more adult-like. All those shocking pieces of clothing are gone. Also, I am wearing more basic tones than bright colors. This makes mixing the clothes much easier.
– The better I organize my closet, the better I will dress up every day.
Also, I wondered: Why don't I make more clothes myself? That is a question that inspired me to do something about it right away. More about my new DYI projects coming up soon, I promise.
So what did you think about this inventory and the results? What do you think: do you own too many clothes? And: what would your results look like?
I will get back to this subject soon.

2