Last autumn I found a bargain of an old dress from a Parisian vintage shop. The dress got hidden away in my closet. I liked the color, but let's face it: the model was way too big for me. So I never wore the dress.
As my point is to encourage you to use the contents of your wardrobe, damn right I'm going to be an example of it. So I took my scissors and cut the dress at the waist. As a result I got a top and a skirt.
Now we are going to focus on the top part.
So this is what I did:
I removed the shoulder pads.
I sewed some old lace trim onto the wristbands and the hem,
and that was it.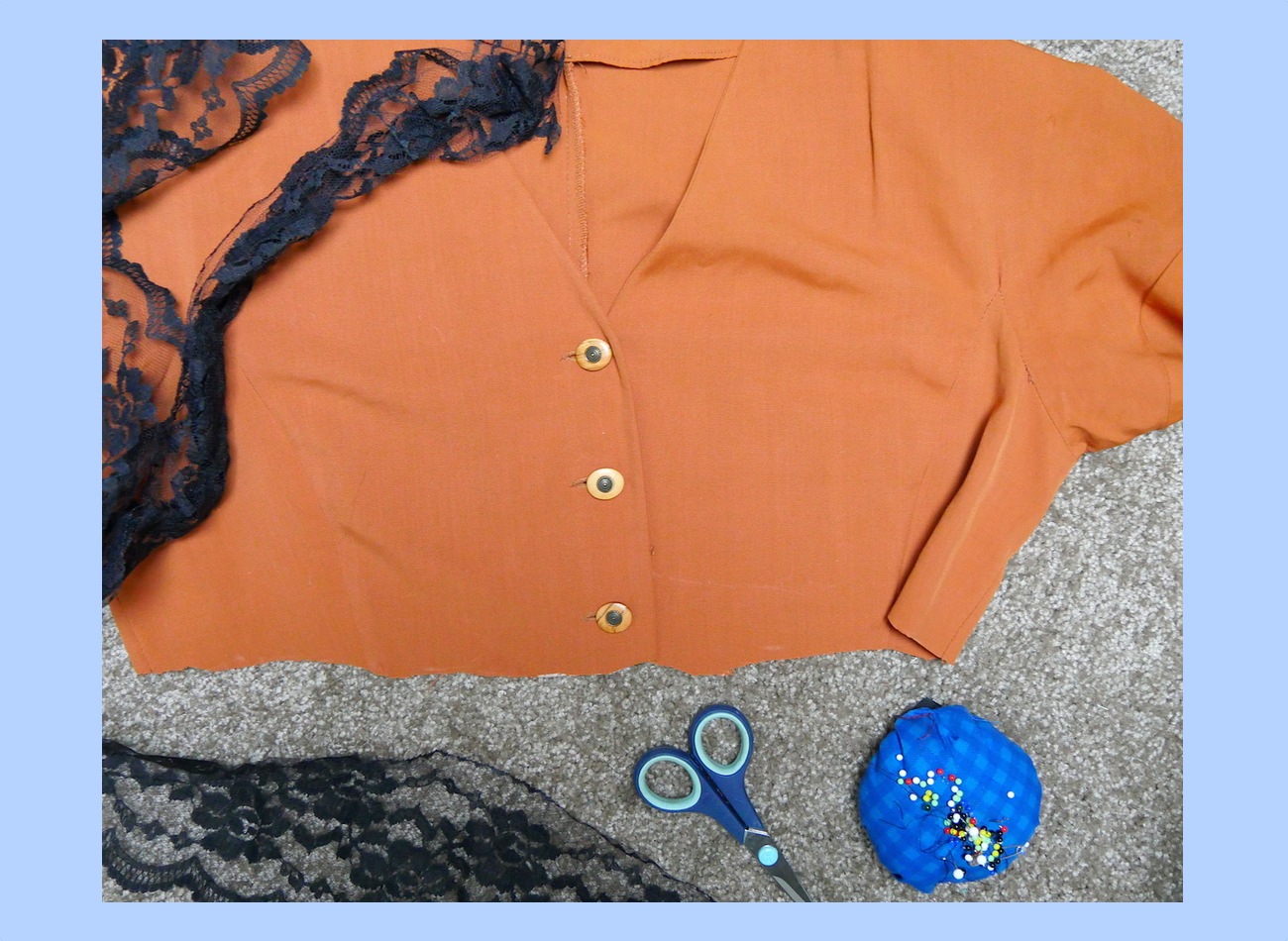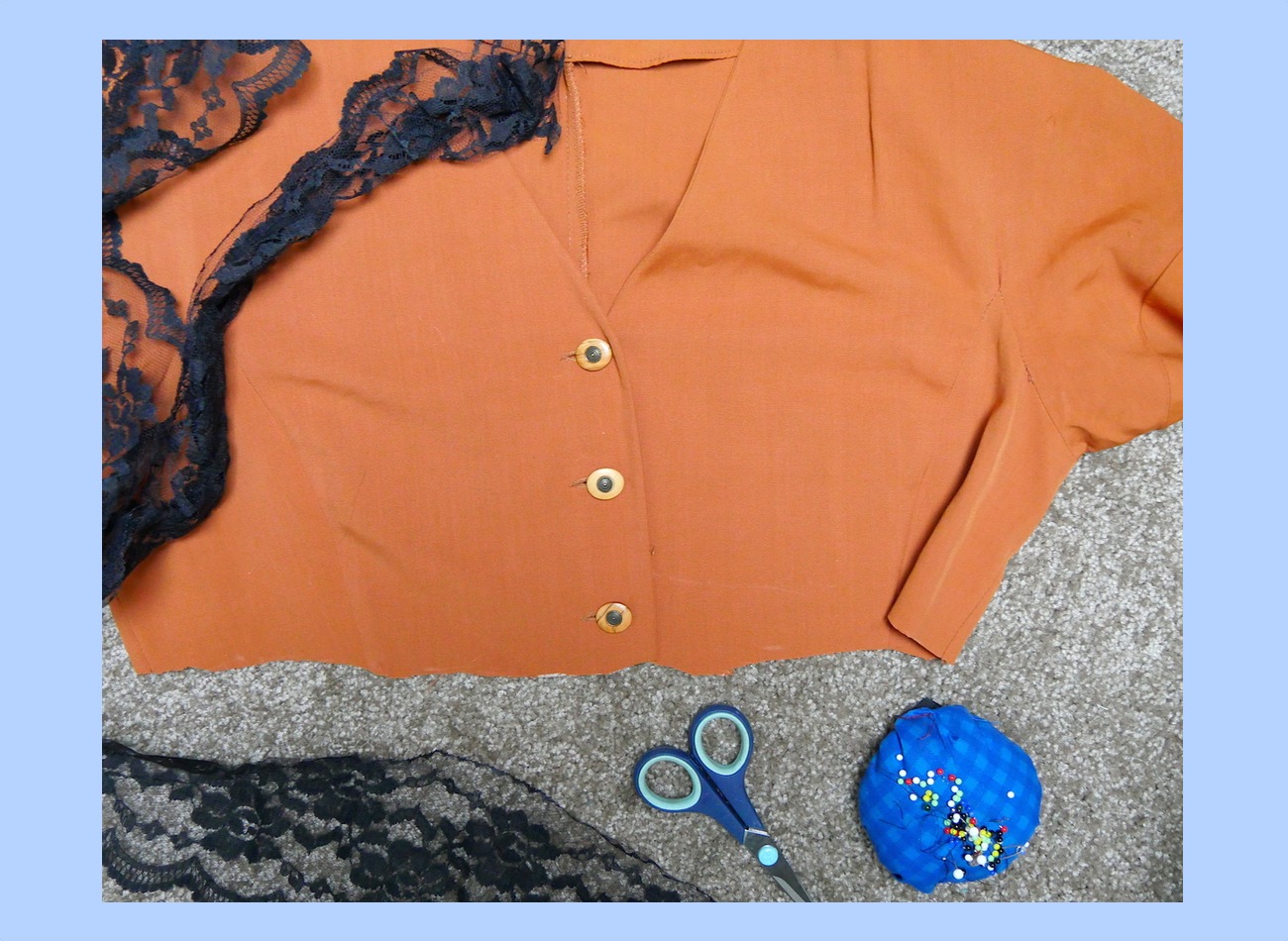 Result:
I prolonged the life of this garment just by some simple cutting and sewing.
Now I have a new top, which I can mix up with a pair of high-waisted jeans or a long skirt.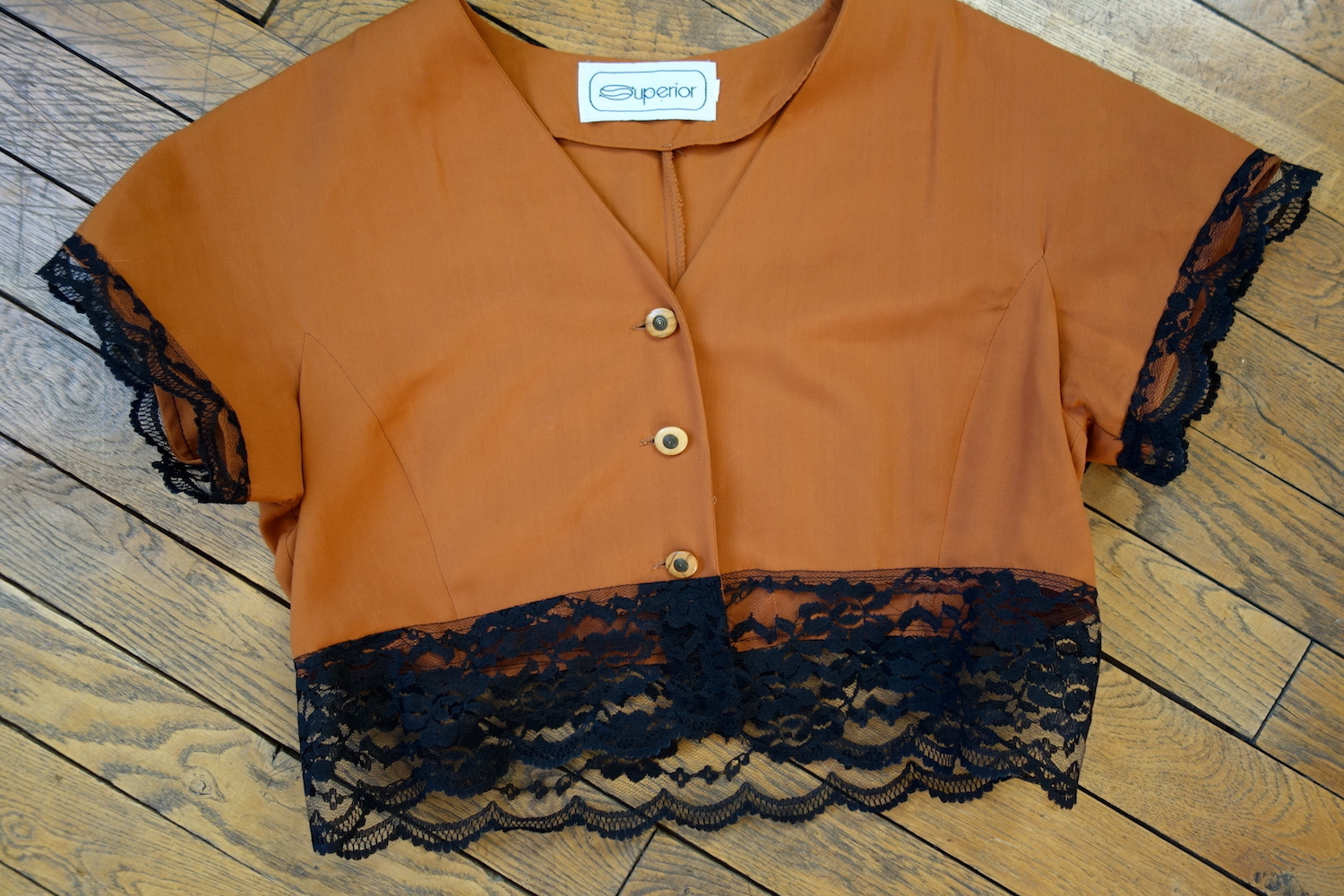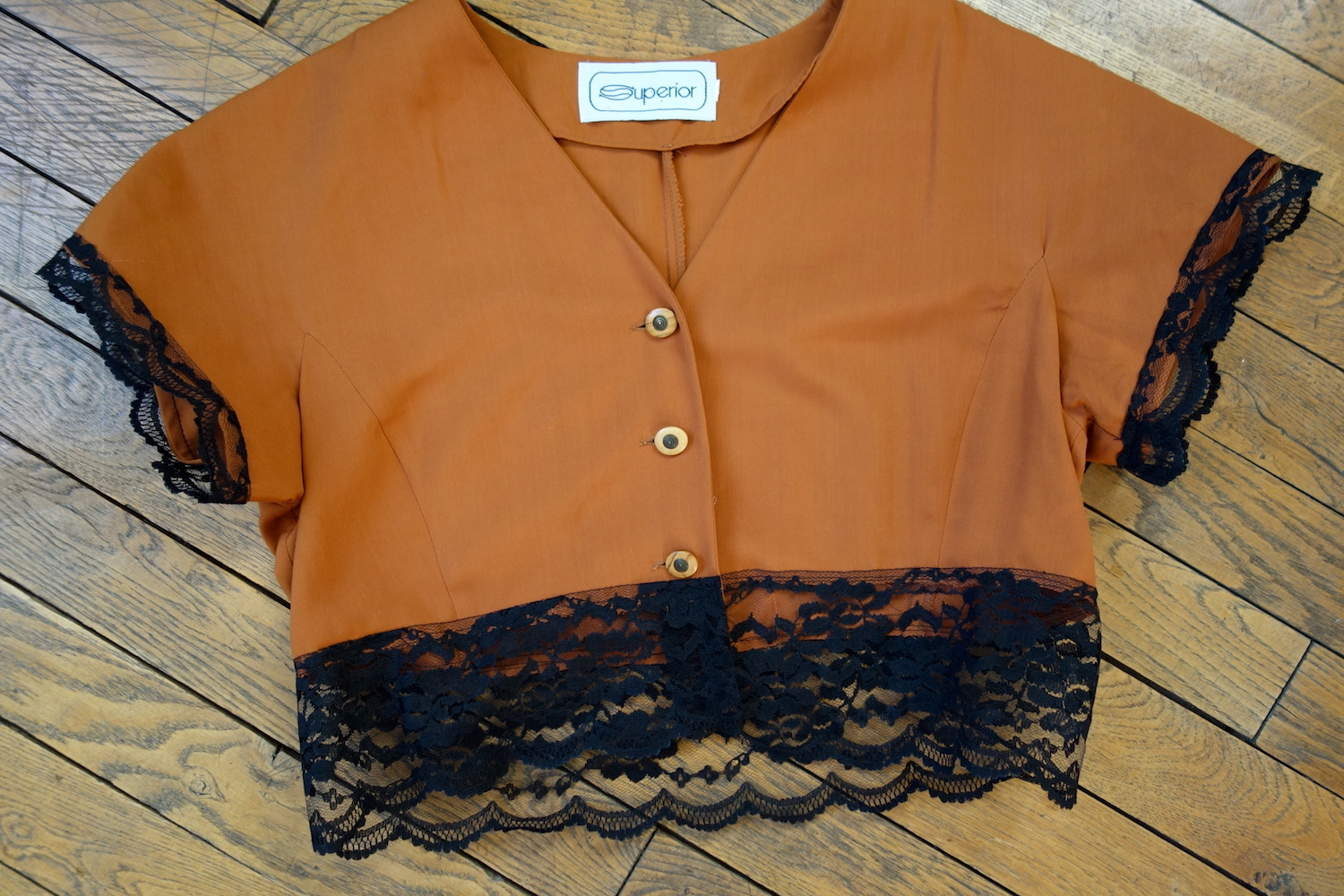 More style pics coming up soon.

1