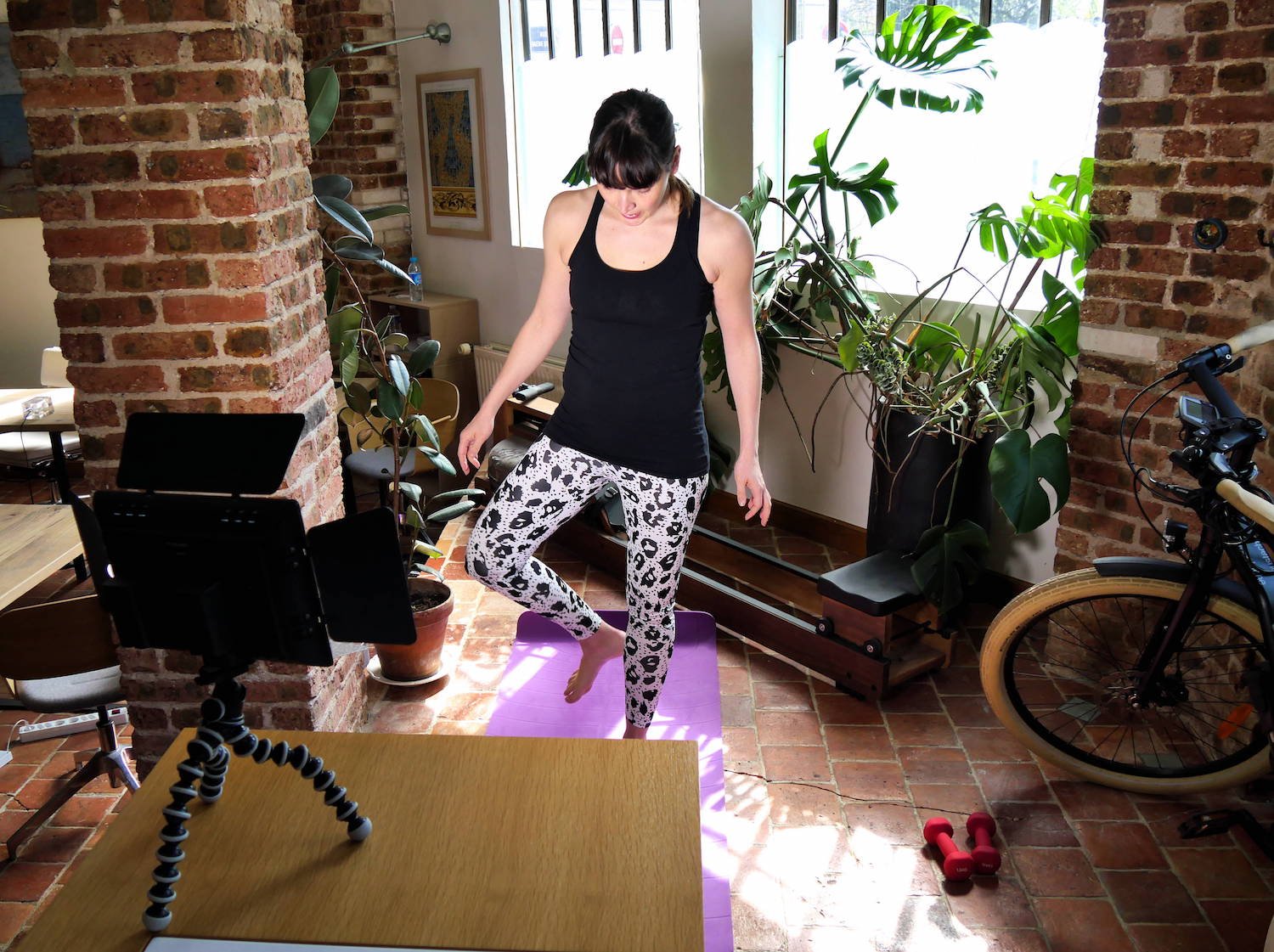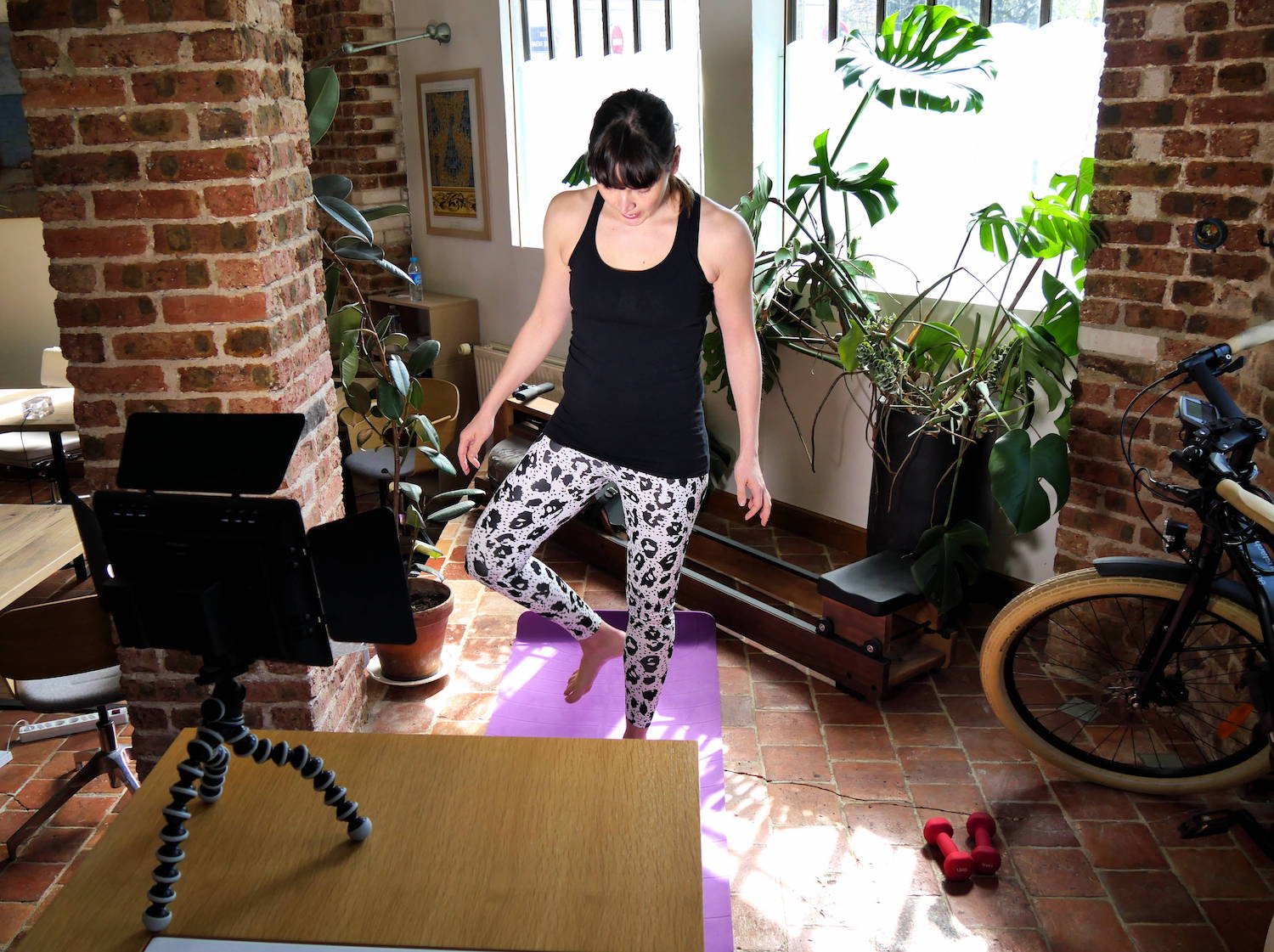 Kirjoitin aiemmin blogissani raskausajan liikunnasta ja sen merkityksestä hyvinvoinnilleni. Halusin palata aiheeseen nyt raskausajan jälkeen. Eli miten liikkuminen ja palautuminen ovat onnistuneet? Omalla kohdallani tunsin oloni jo sen verran hyväksi, että palasin joogamatolle jo kaksi viikkoa synnytyksen jälkeen. Olin siinä mielessä onnekas, että palauduin synnytyksestä nopeasti, ja olinhan harrastanut liikuntaa koko raskauden ajan.
Joka tapauksessa halusin tarttua tähän aiheeseen, koska viime aikoina olen törmännyt sosiaalisessa mediassa kirjoituksiin, joissa on suhtauduttu negatiivisesti siihen, että tuore äiti haluaa palautua nopeasti vanhoihin mittoihinsa synnytyksen jälkeen. Kritiikin kohteeksi joutuu tyypillisesti aktiivinen nainen, joka urheilee oman kehonsa sallimissa rajoissa ja katsoo hieman, mitä suuhunsa laittaa. Tämä on vastoin sitä äitikulttuuria, jota naiset keskuudessaan ylläpitävät. Tuntuu, että erityisesti suomalaisessa yhteiskunnassa ihannoidaan äitihahmoa, joka on jatkuvasti vain kiinni vauvassa, ja että omaan hyvinvointiin panostaminen koetaan itsekkäänä tekona. Ja kun oman kehon hyvinvoinnista vihjaillaan, vetävät marttyyriäidit äitikortin ja vetoavat liikkumattomuuteensa ajan puutteeseen ja väsymykseen. Tämä "rankka" elämänvaihe myös oikeuttaa kohtuuttomaan herkutteluun, joka ruokkii edelleen tyytymättömyyttä omaan kehoon. Joukon jatkeena tyytymättömyys oikeuttaa taas kritisoimaan niitä, jotka haluavat panostaa liikkumiseen ja hyvinvointiin vauvanhoidon ohella.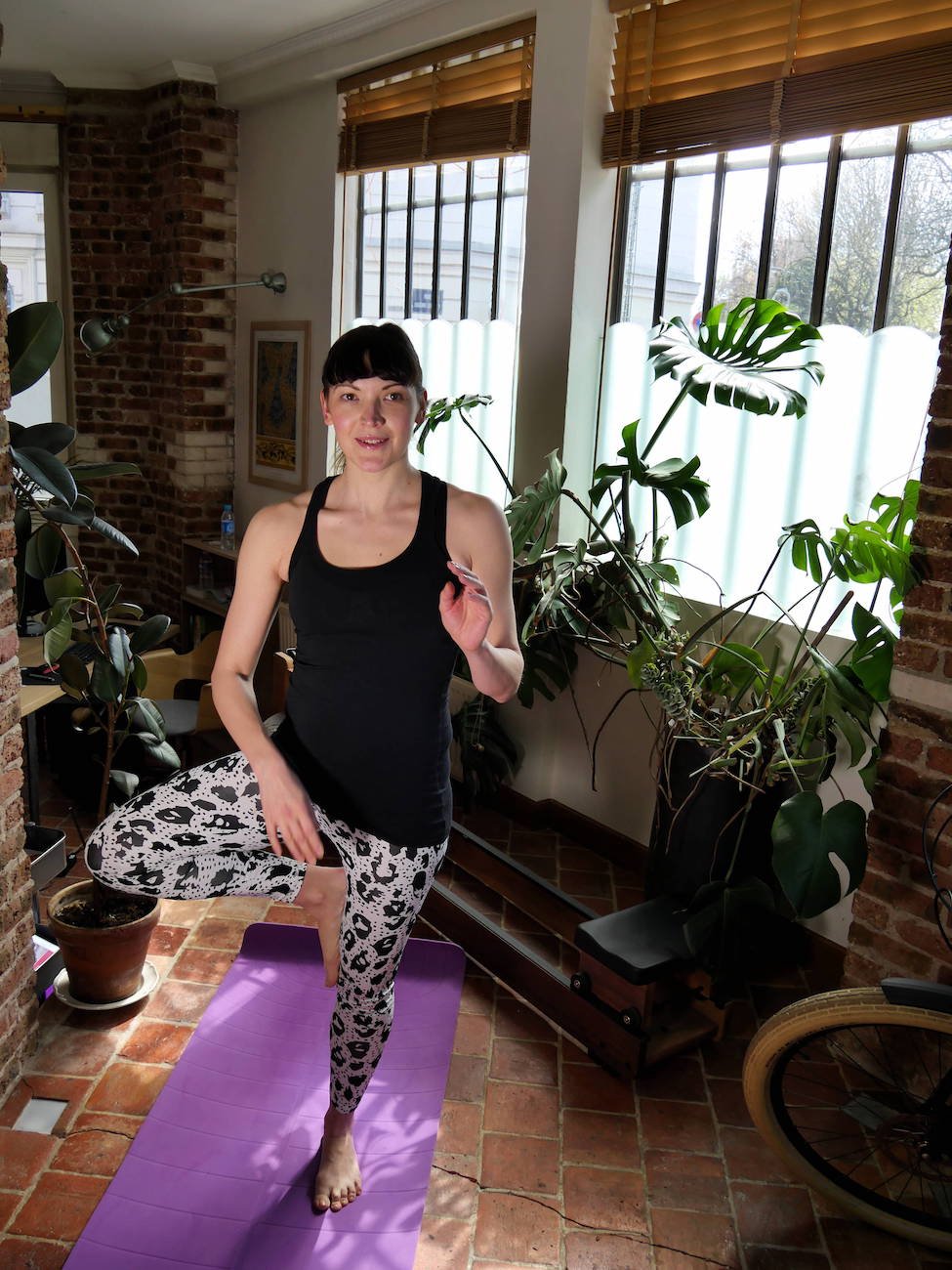 Halusinkin puuttua tähän negatiiviseen ilmapiiriin, ja jakaa omat kokemukseni palautumisesta, ja siitä, kuinka pienin muutoksin olen taas voinut omassa kehossani paremmin. (Tosin en missään vaiheessa kokenut oloani epämiellyttäväksi raskauden aikana.)
Omalla kohdallani kevyt liikunta ja pieni ruokavalioremontti ovat tehneet tehtävänsä. On selvää, etteivät tässä iässä ylimääräiset raskauskilot (5 kg) lähde noin vain, vaan jotain on tehtävä. Omalla kohdallani liikunnan harrastaminen ei kuitenkaan tarkoita orjallista vaakaan tuijottamista tai väkinäistä laihduttamista. En edes tällaiseen kykenisi, sillä niin hyvä rouva olen syömään!
Mitä muutoksia sitten tein syömisen osalta? Ensinnäkin karsin ruokavaliostani satunnaiset lauantaipizzat. Toiseksi aloin noudattaa taas ranskalaista ateriarytmiä (aamupala, lounas, pieni välipala, ilta-ateria)ja syömään säännöllisesti, toisin sanoen jätin lukuisat välipalanapostelut pois. Kolmanneksi luovuin joka-aamuisesta suklaansyönnistä. Raskausaikana (ja ennen sitäkin) olimme mieheni kanssa omaksuneet tavaksi herkutella muutamalla suklaapalalla aamukahvin kera. Nykyisin herkuttelu on siirtynyt viikonloppupainotteiseksi. Jokapäiväinen tarve on muuttunut satunnaisiksi herkkuhetkiksi. Tämä ruokavalioremontti on tuottanut tulosta, ja siinä sivussa painokin on pudonnut– kai (en ole käynyt vaa'alla). Samalla olen myös siirtynyt entistä kasvisruokapainotteisempaan ruokavalioon.
Liikunnan osalta olen joogan rinnalle lisännyt tehokkaampia tunteja, kuten balettia ja zumbaa treenikalenteriini. Käyn myös kerran viikossa kuntosalilla. Ohjatuilla tunneilla en ole tietysti voinut jokaista liikesarjaa tehdä, ja olenkin vahvasti kuunnellut omaa kehoani ja jättänyt tekemättä liikkeet, jotka eivät tunnu vielä hyvältä. Joka tapauksessa on tuntunut mielettömän hyvältä löytää uusia liikuntalajeja, heiluttaa sitä takamusta ja antautua musiikin vietäväksi. Kotiin on aina palannut energinen pakkaus, jota eivät yösyötöt nujerra. Liikunnan ja pienen ruokaremontin myötä kuin huomaamatta myös ne vanhat farkut ovat sujahtaneet jalkaan. Ja ei: en todellakaan ole vielä vanhoissa mitoissani, eikä se ole varsinaisena tavoitteenakaan. Silti turha minun on väittää, ettenkö tuntisi oloani mukavammaksi aavistuksen hoikempana kuin muutama viikko raskauden jälkeen. Ja onhan toki ekologisempaa tehdä löytöjä omalta vaatekaapiltani kuin ostaa uusia farkkuja vain siksi, ettei mahtuisi entisiin – ja etenkin, jos en olisi yrittänyt tehdä asian eteen mitään.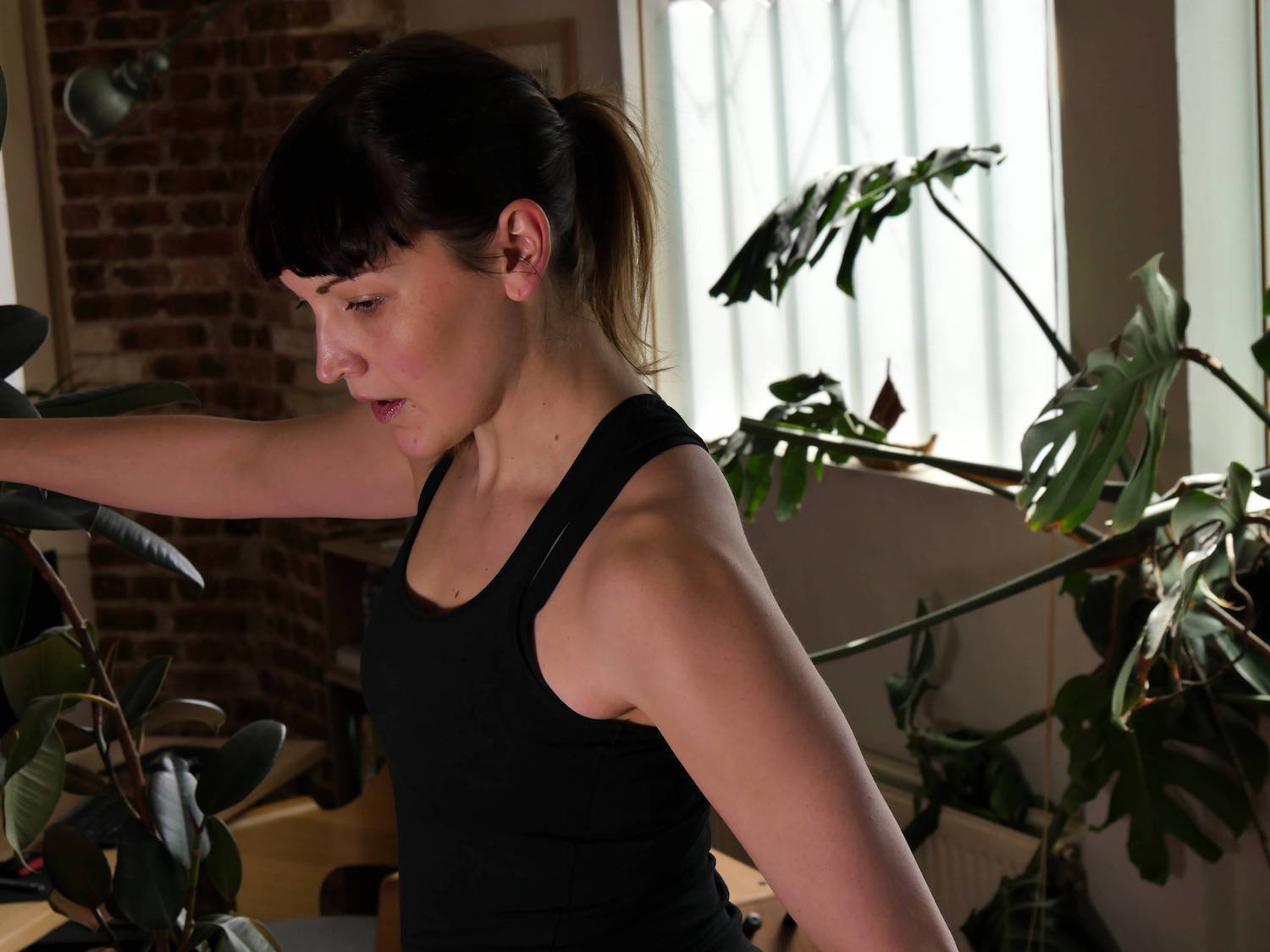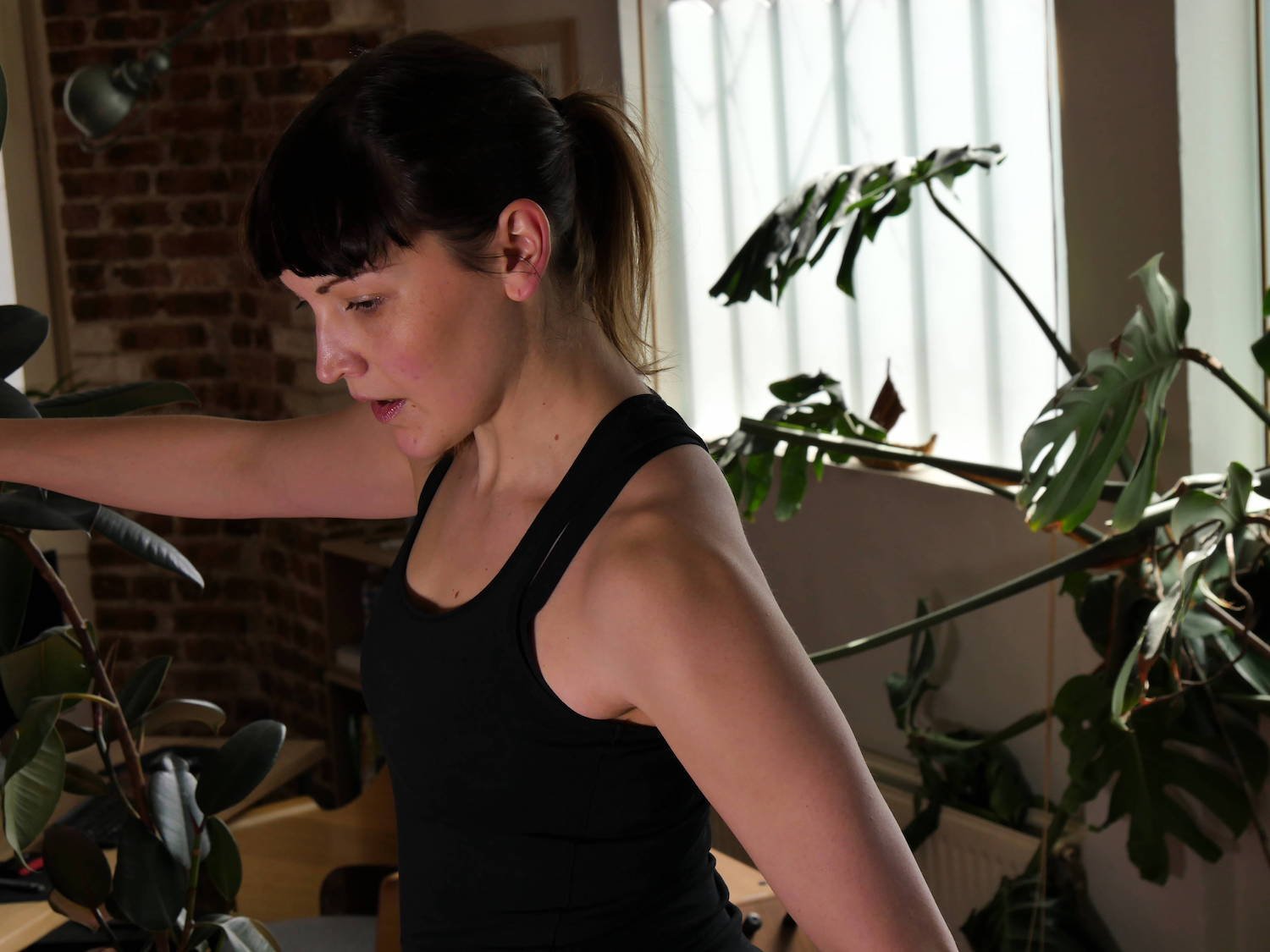 I wrote earlier about doing sports during pregnancy. Now I wanted to return to the subject with a postnatal angle and share my story on how did I got back in shape after the labour. For me, as a sportive woman, I felt good to return to my yoga mat just two weeks after giving birth. Also, I have to mention that I was lucky enough to have an easy and pain-free labour.
Anyhow, recently in the social media I have noticed some criticism towards mothers who want to get back in shape after giving birth. It seems that the mentality is like this: it is ok to do nothing about your body, because you are  a mother. Mothers have more sympathy towards other mothers who are doing the same: staying home with their baby and taking care of him/her all the time. And when you start to exercise and look after yourself, you are considered as selfish and a bad mother.
I want to interfere with this negative attitude and share my tips on how did I got back in shape by just changing my eating routines a bit and by adding a couple of effective sports activities in my schedule. Firstly, I got back to the French eating habits, where you eat at regular times (breakfast at 8–9am, lunch at 1pm, snack, and dinner at 8–10pm). So I gave up eating several snacks during the day. Then I gave up those fatty Saturday night pizzas and eating chocolate every morning. For my husband and me it started to be a habit to start the morning with coffee and a couple of pieces of chocolate. Also, I started to eat more and more vegetables food. By all these little changes I have started to lose weight – or at least I think so (I don't weigh myself regularly).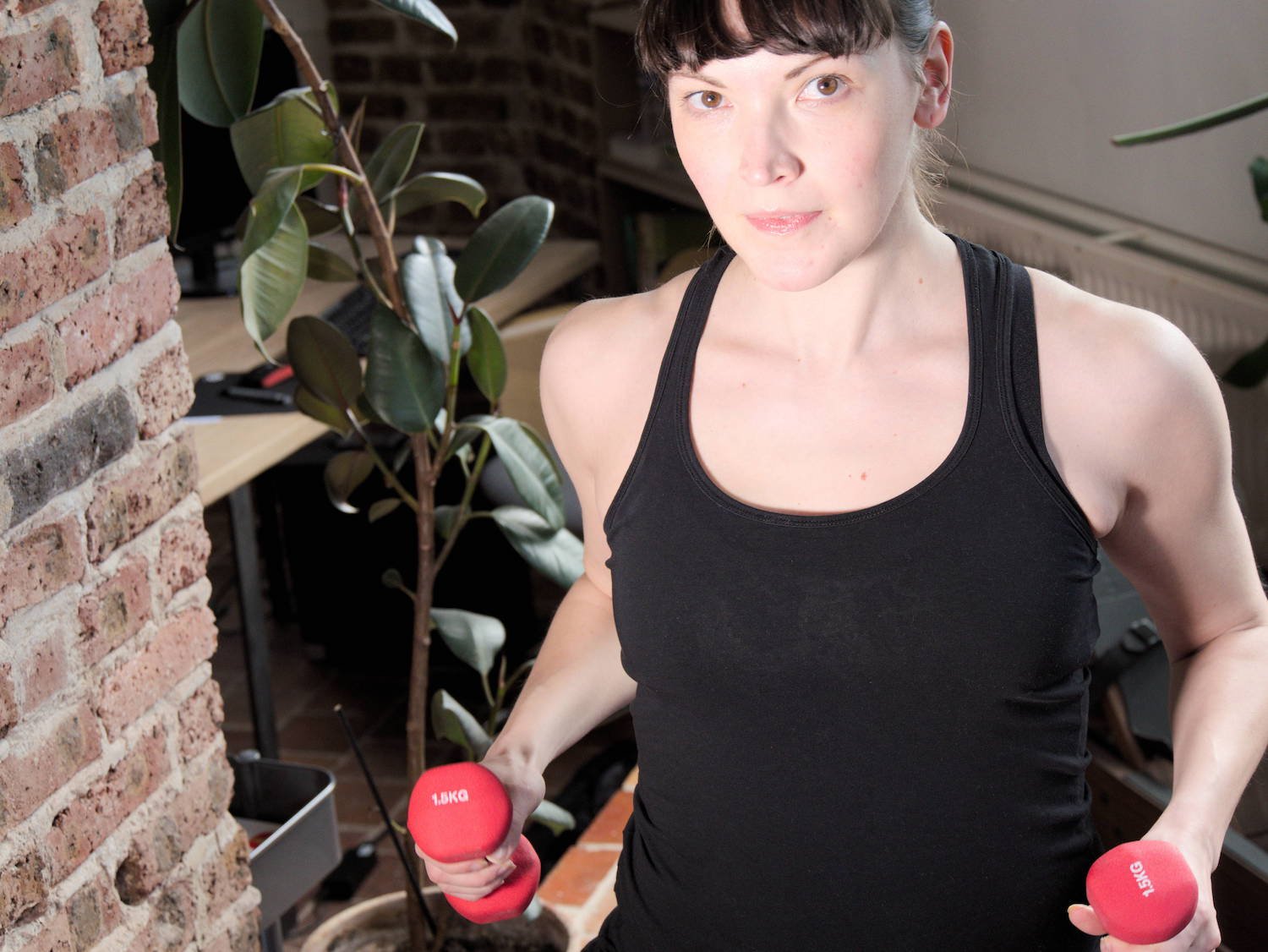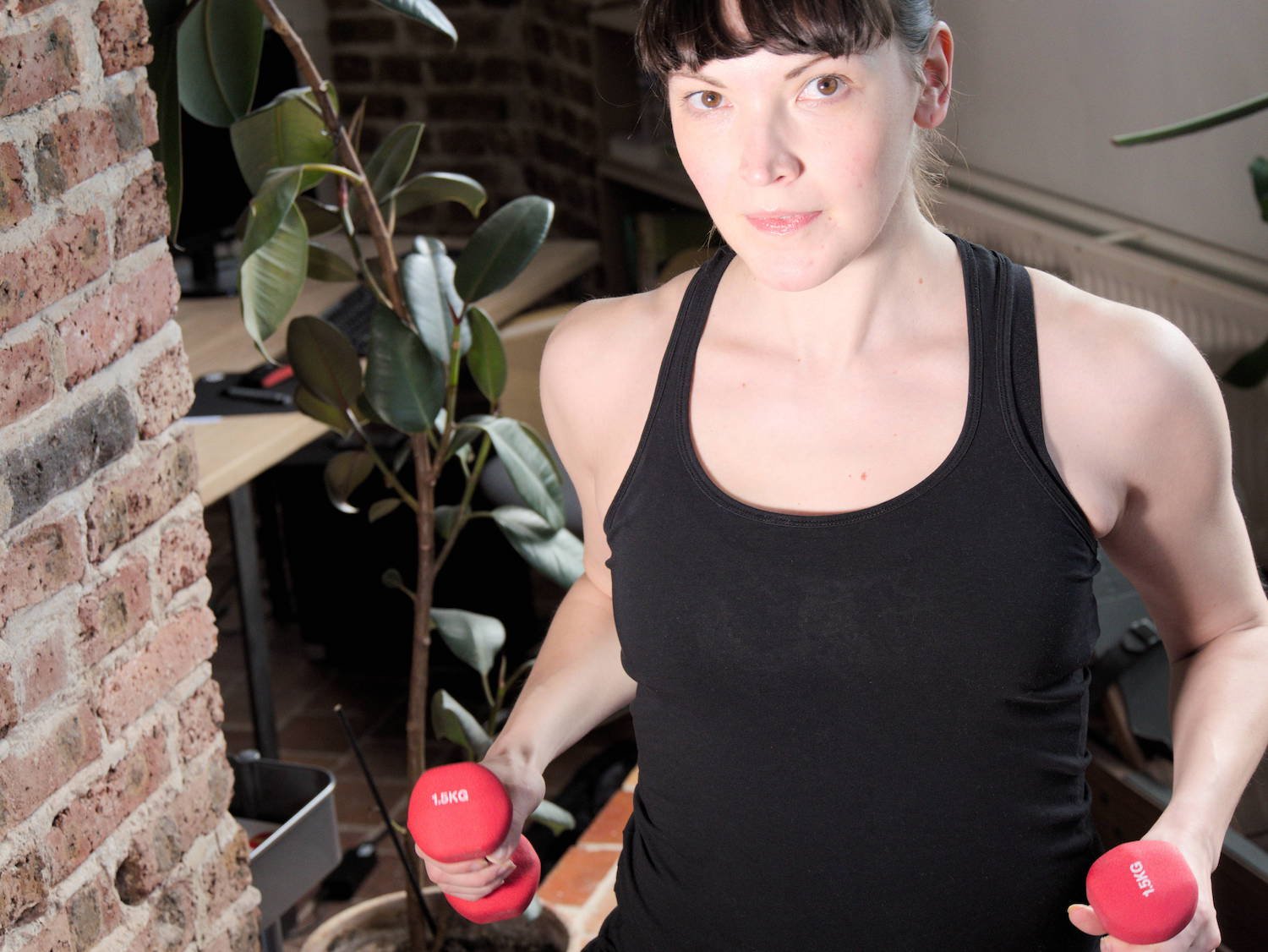 Besides yoga, I have added a couple of new classes in my exercise routine: ballet barre and zumba – and oh boy: these classes are really something; they are effective but also super fun, too. Every time after a zumba class I return home with a smile and full of energy. By shaking my butt I also liberate my spirit.
When you are in your thirties it is a fact that besides changing your eating routines you have to exercise too, if you want to get back in shape. As for me, I am not in the same shape that I used to be before the pregnancy, and that is not even my goal. My goal is to feel comfortable and healthy in my body. But of course I cannot lie about it: it feels great to wear those old jeans again. And let's also consider the fact that it is more ecological to wear your old clothes than to buy new ones just because you cannot fit in them (and if you haven't done anything about it!)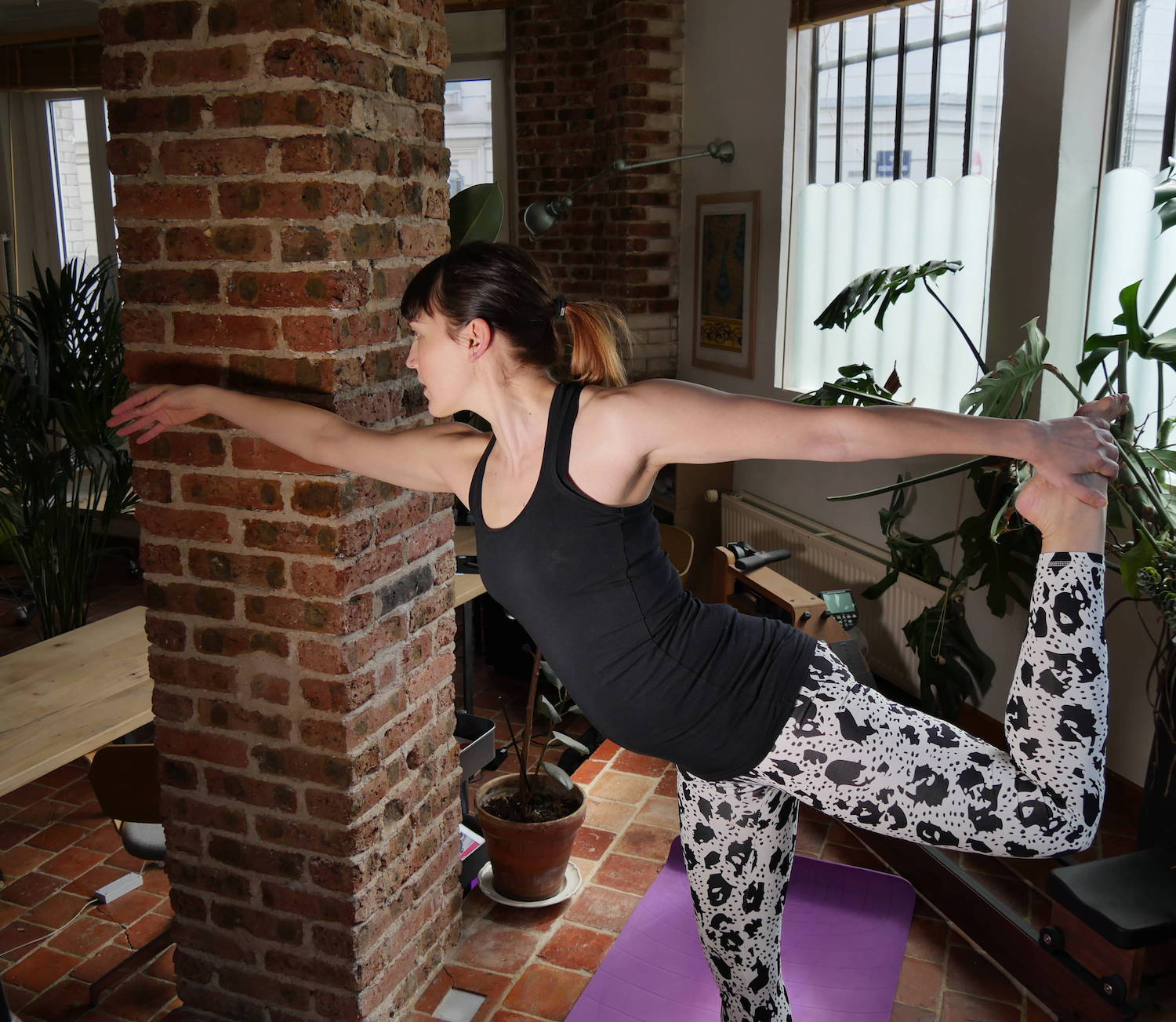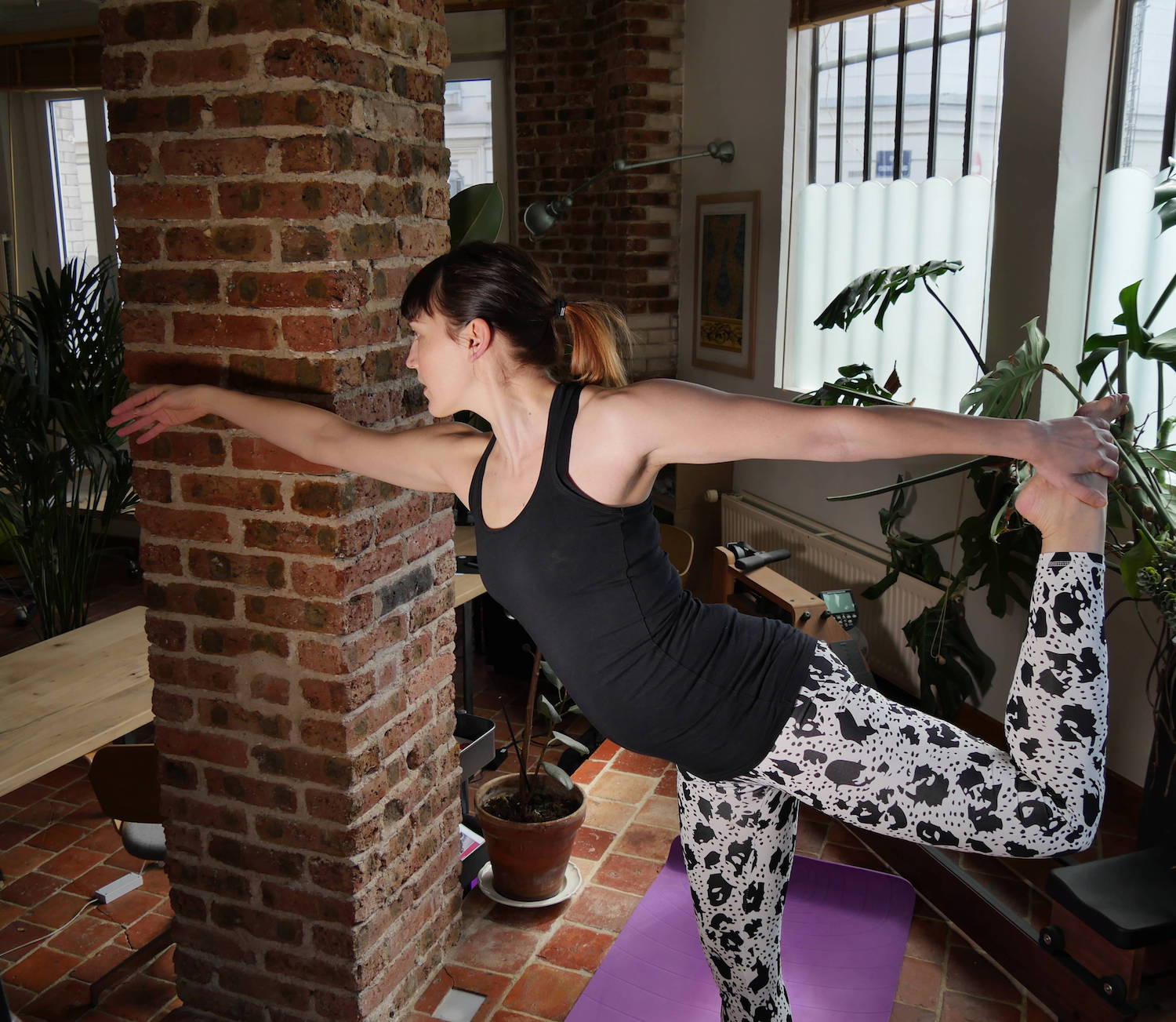 Below you can find my training schedule from last week. But notice this: I don't force myself to do certain hours of exercises per week; I do what I feel like doing and I change my weekly schedule a lot. And when I don't have a chance to go the live classes I do yoga or gymnastic exercises from YouTube or just lie down on the sofa and read a book.
Monday:
Ballet barre (1 hour)
Tuesday:
Gym + swimming (1,5 h)
Wednesday:
Zumba (1h)
Thursday:
Morning yoga at home (45 min)
Friday:
Hatha yoga (1h)
Saturday:
Vinyasa flow yoga (1,5 h)
Sunday:
Rest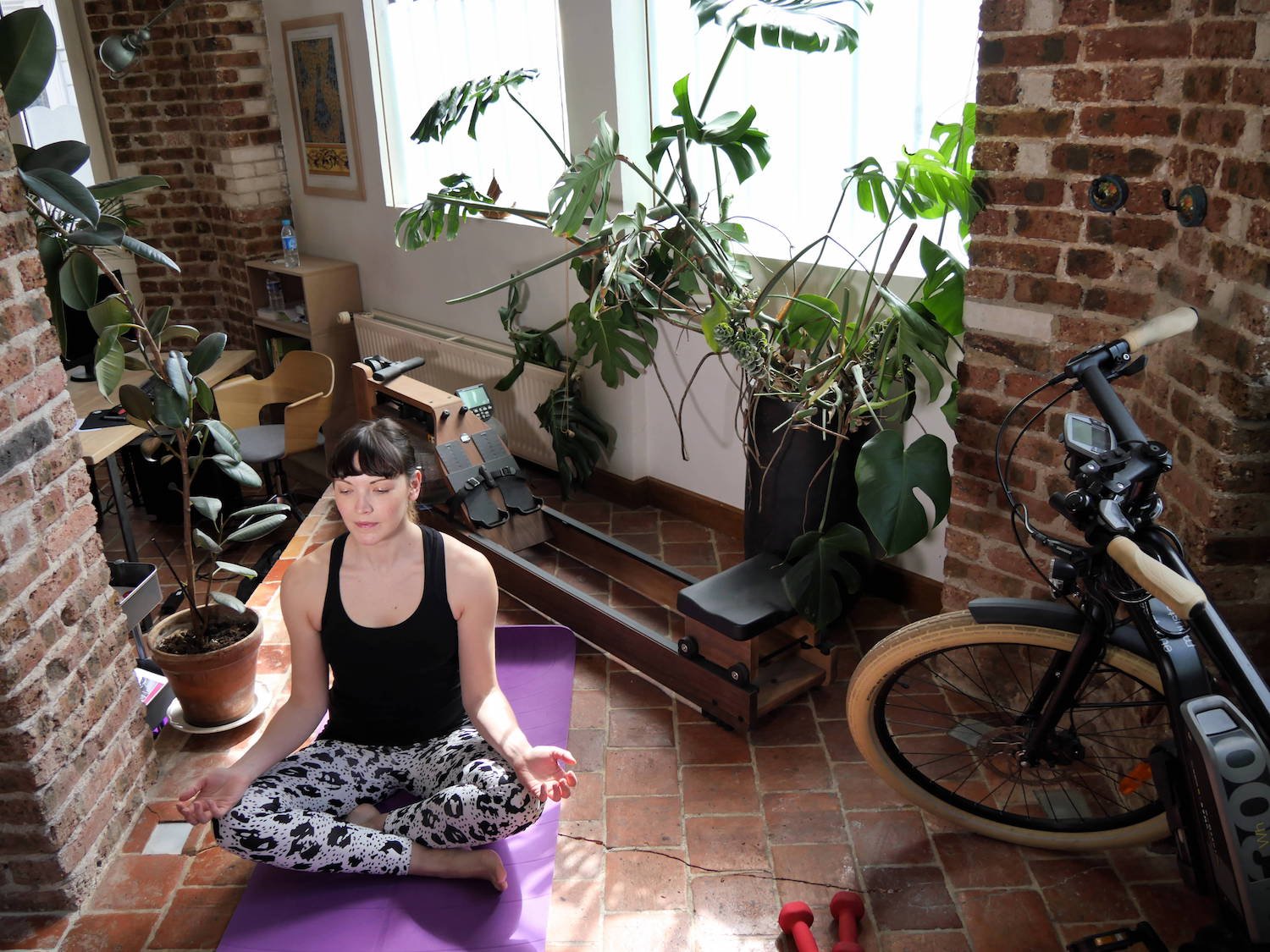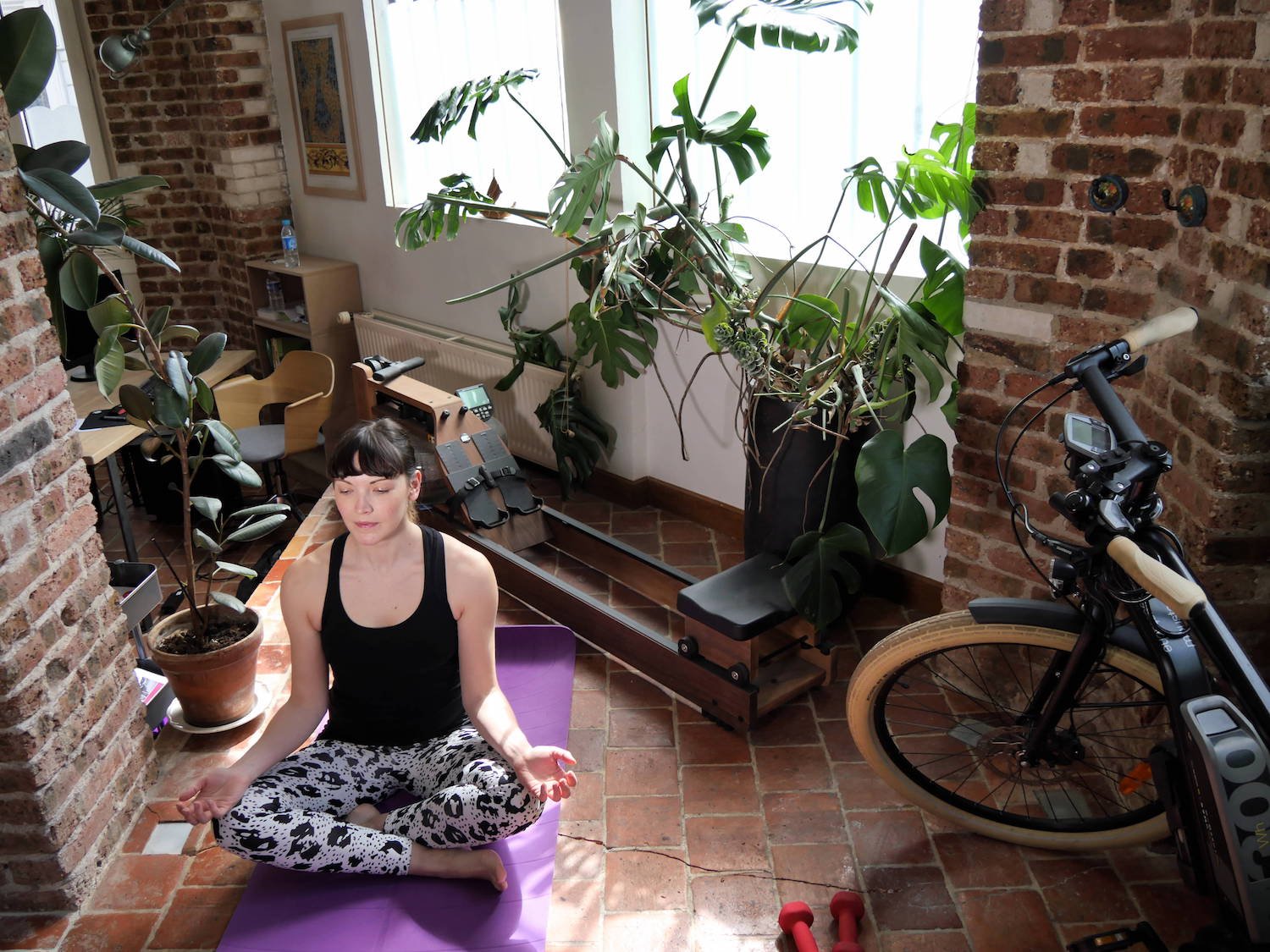 1