Well: The wedding is now officially over, and we are starting to get back to our normal life here in Paris. But before I let go of those memories, I wanted to share my thoughts about the wedding and especially planning a big party.
We had a medium-sized wedding for 55 people. The most difficult part was the timing. We arrived in Northern Finland six days before the wedding, so we needed to operate and think fast. During the day we ran around with my mum taking care of all the official things, in the evenings I prepared the decorations, assembled the playlist and tried to write my speech for my husband and for the guests. After the week of preparation I can say that organizing a wedding demands durability and some good nerves. (I balanced that week by going running and eating rye bread with cheese and cucumber.)
With the wedding decorations I played it simple. We didn't want to use a lot of money for just the decorations, which we needed only for one day. So for the dancing area we borrowed plants from a local flower shop, for the decoration fabrics I found everything from a second hand market. The only new pieces that we bought were the pink flamingos and some candles.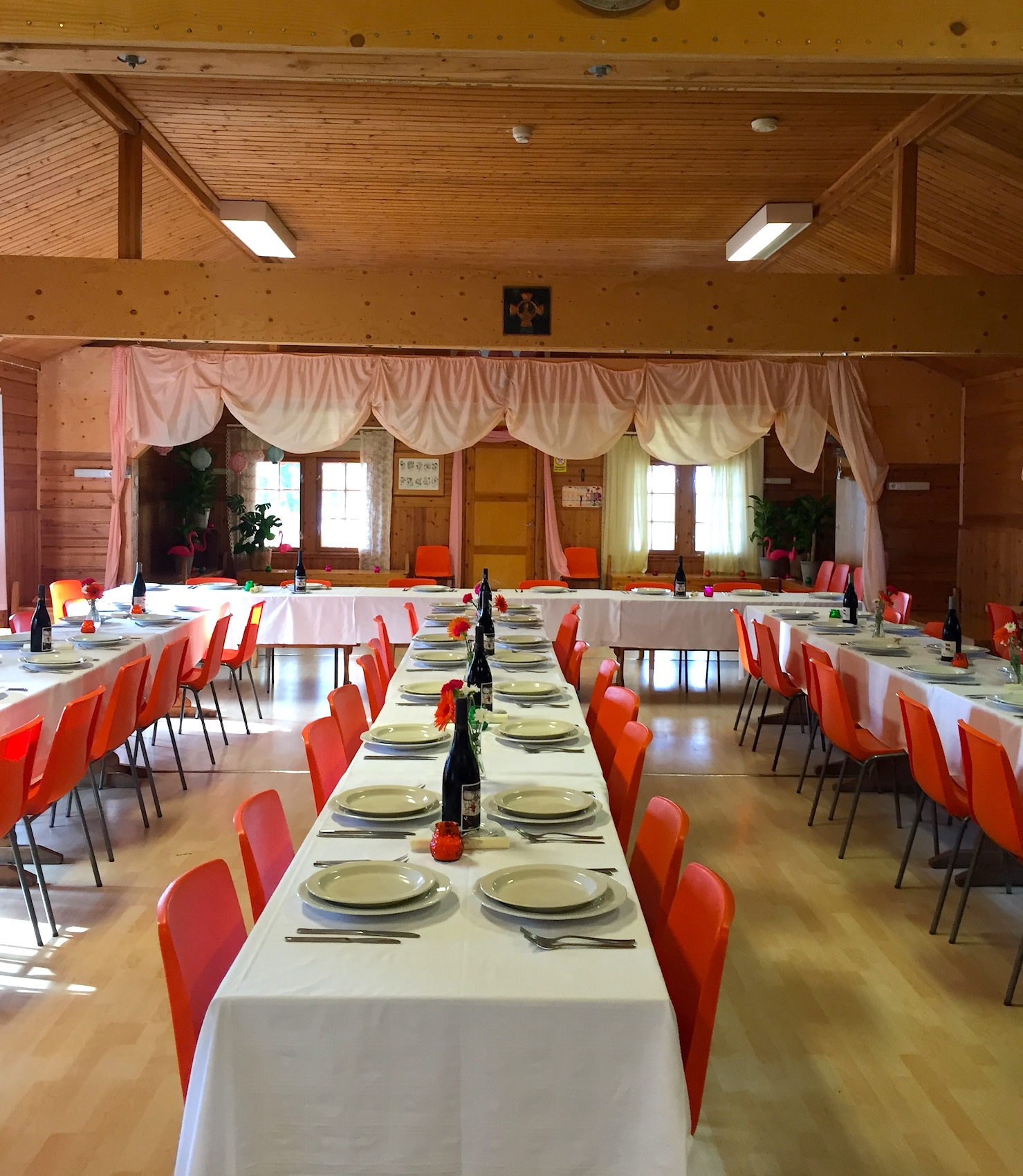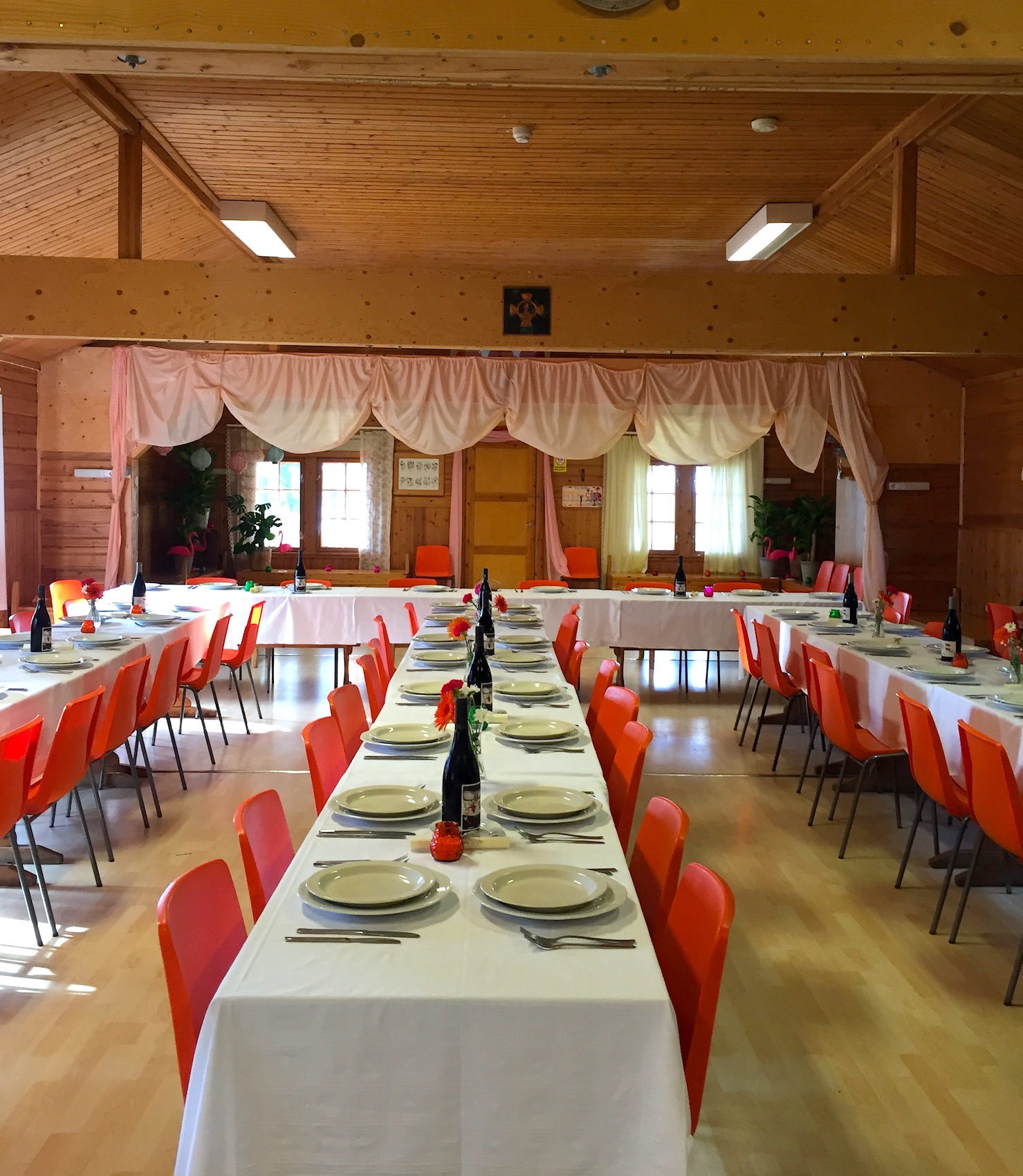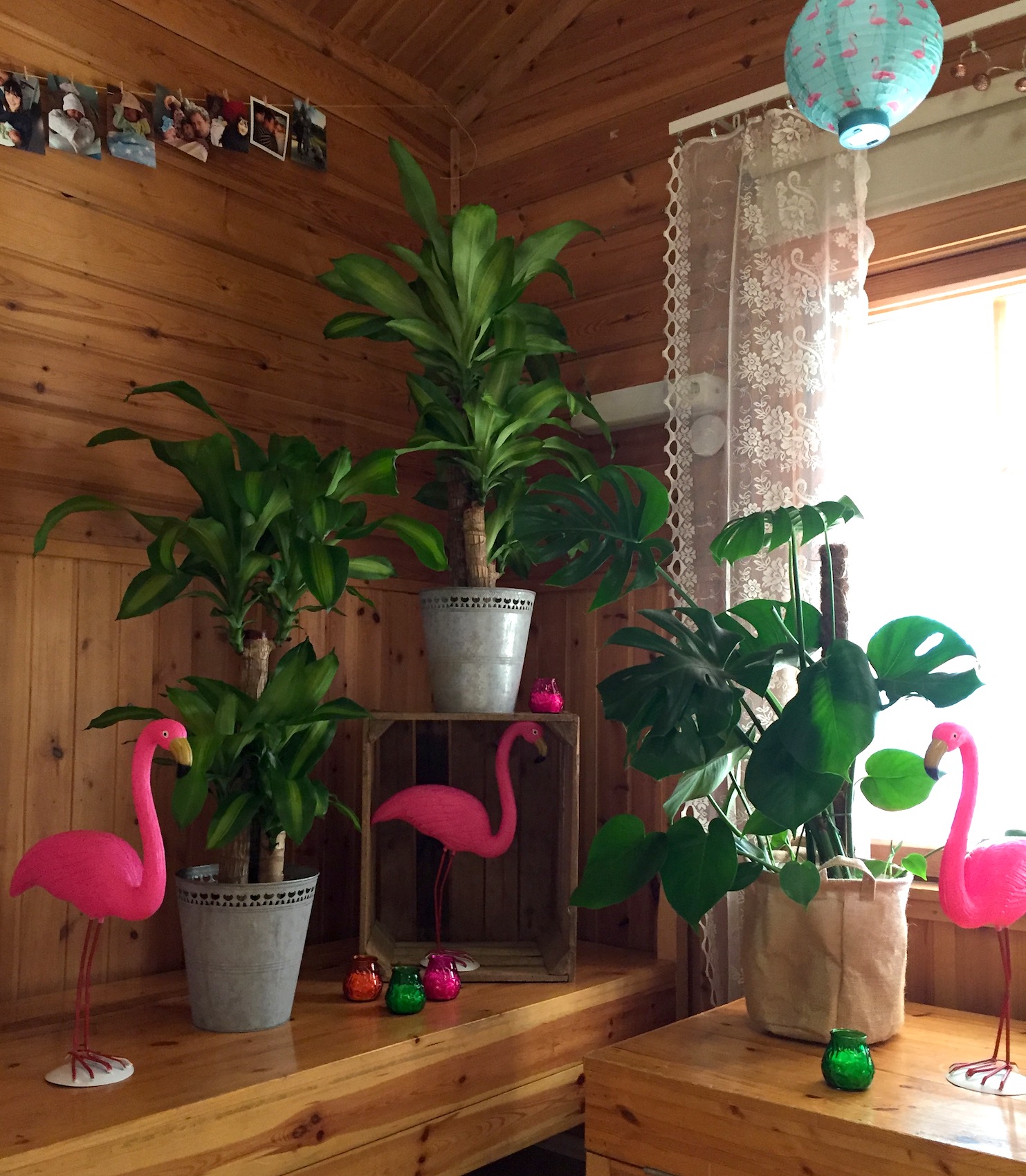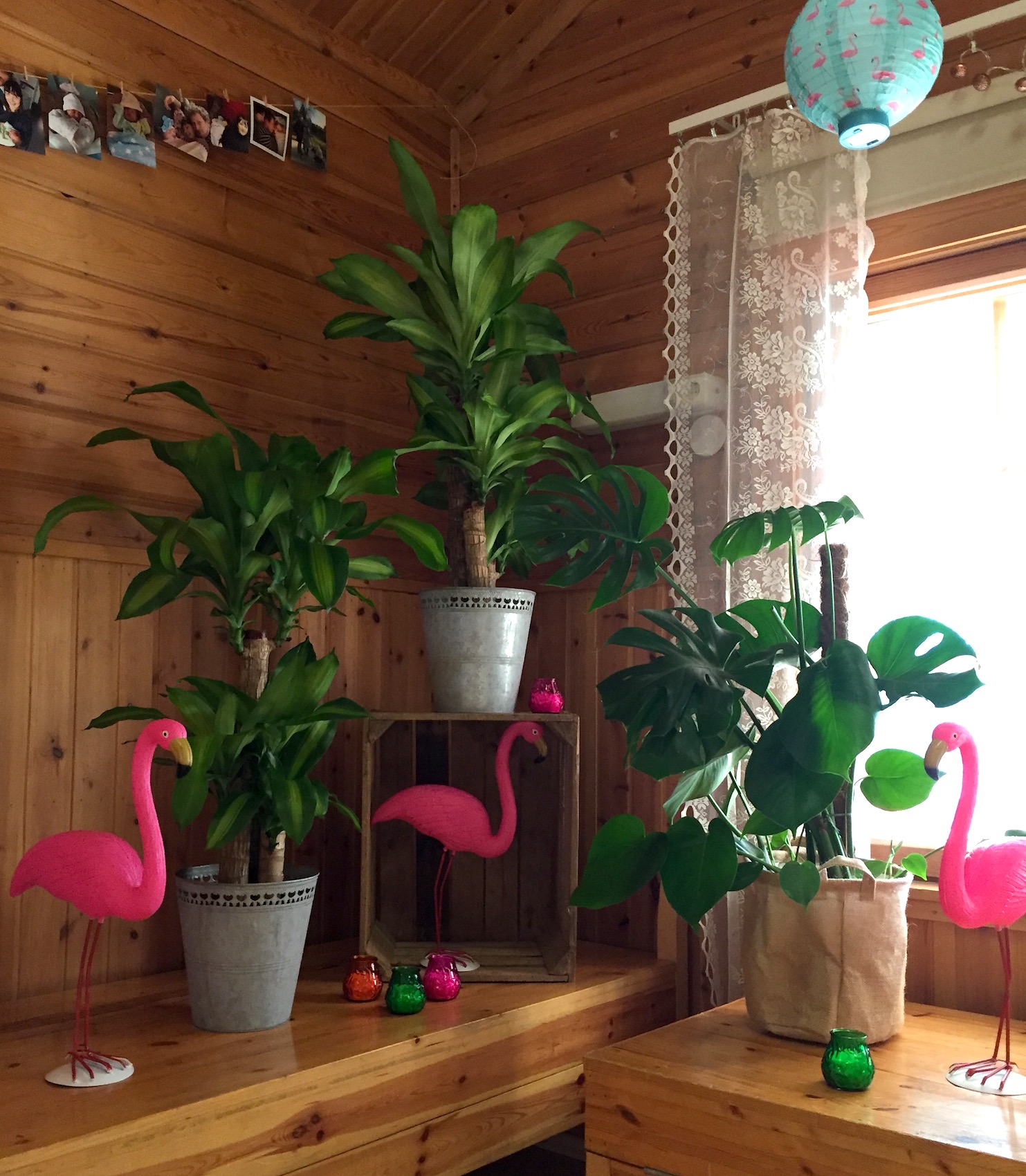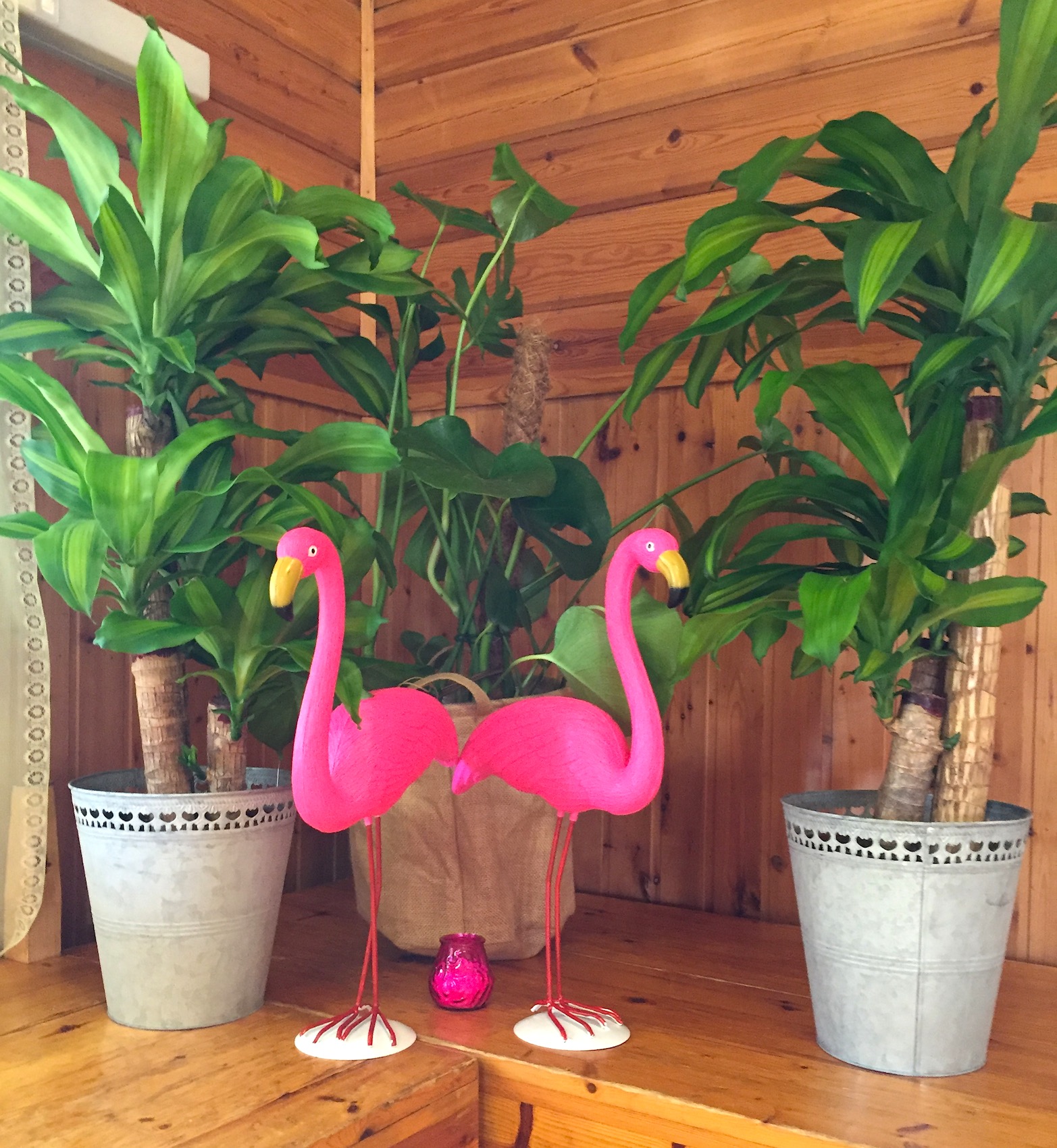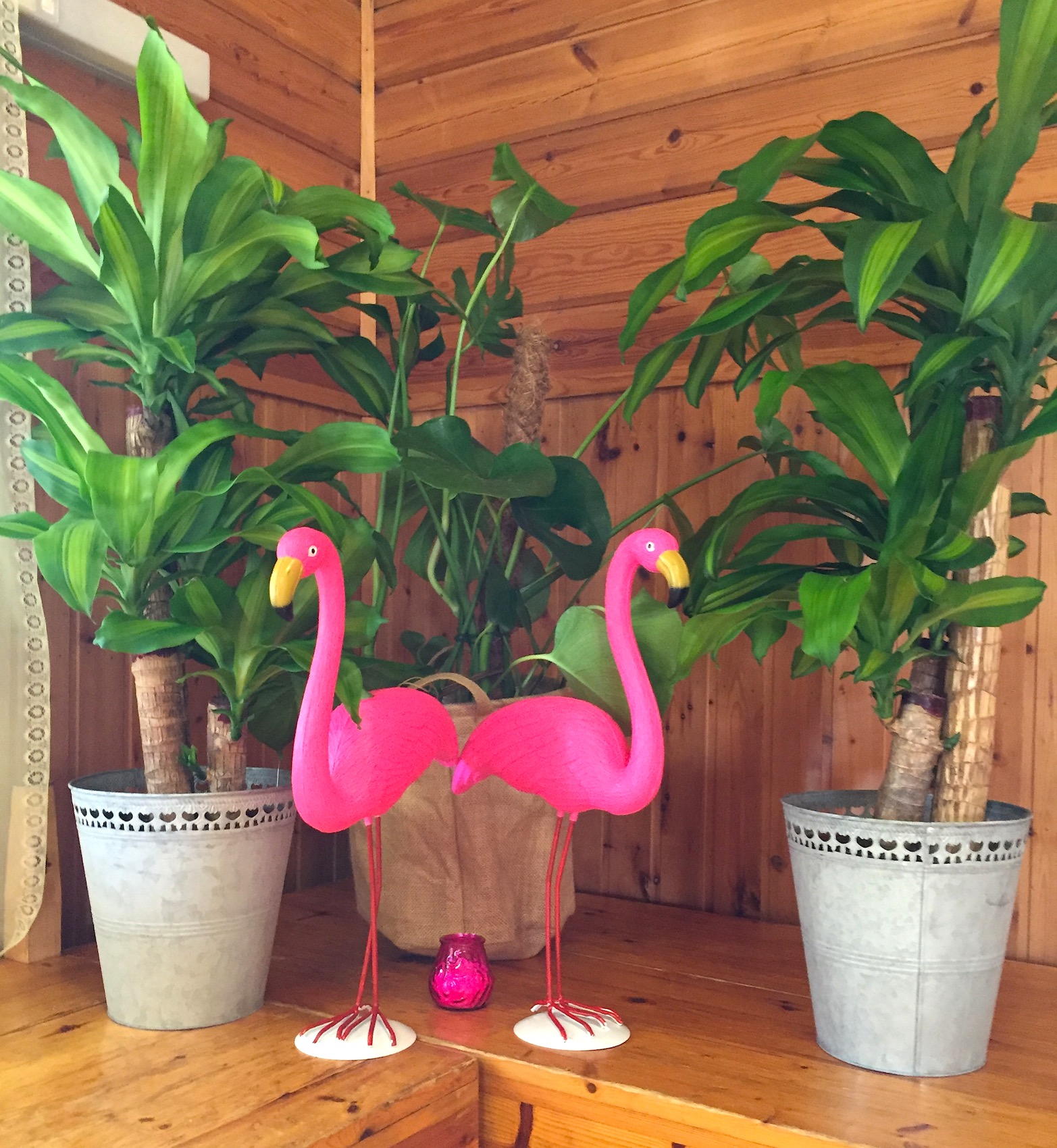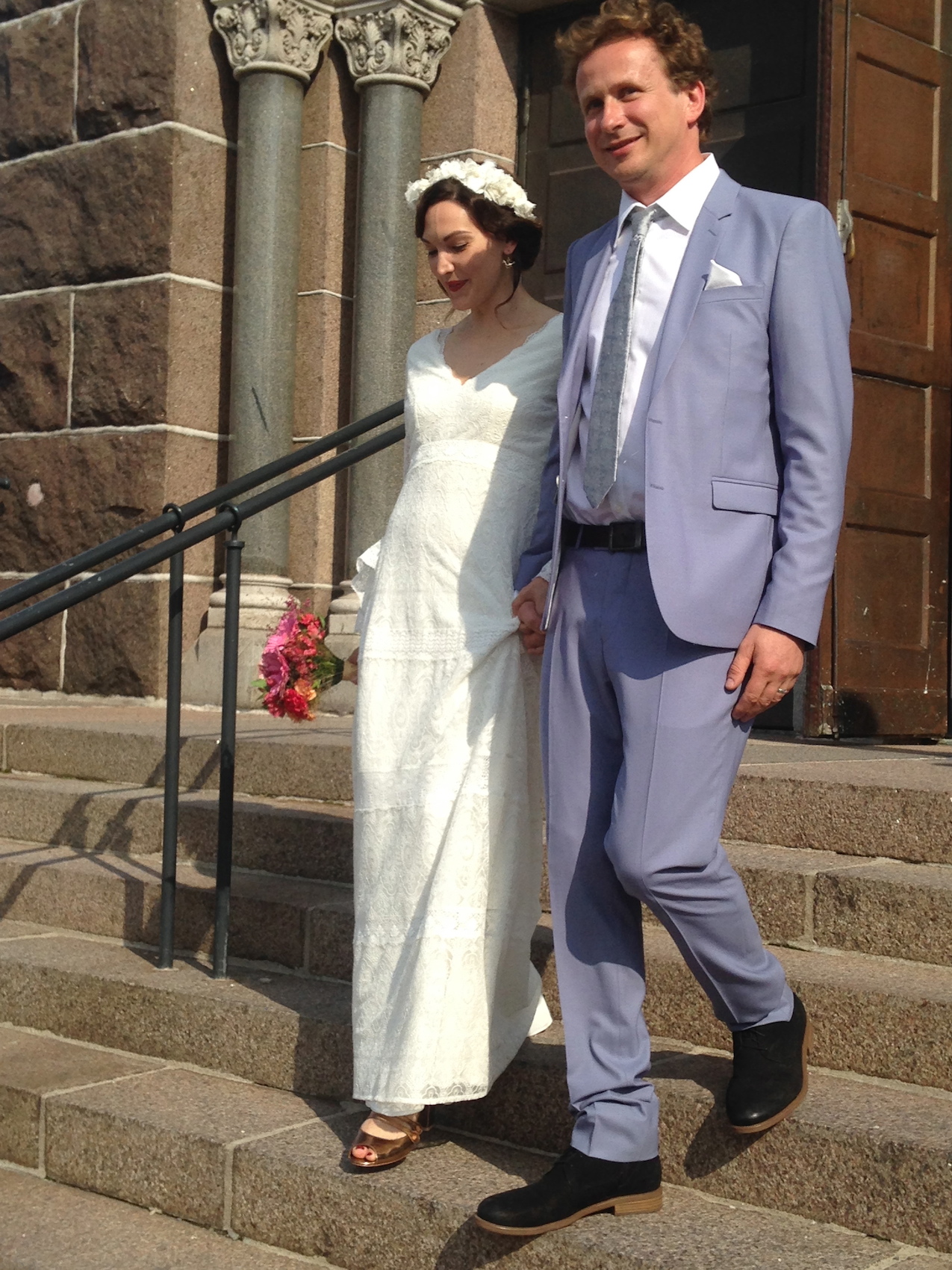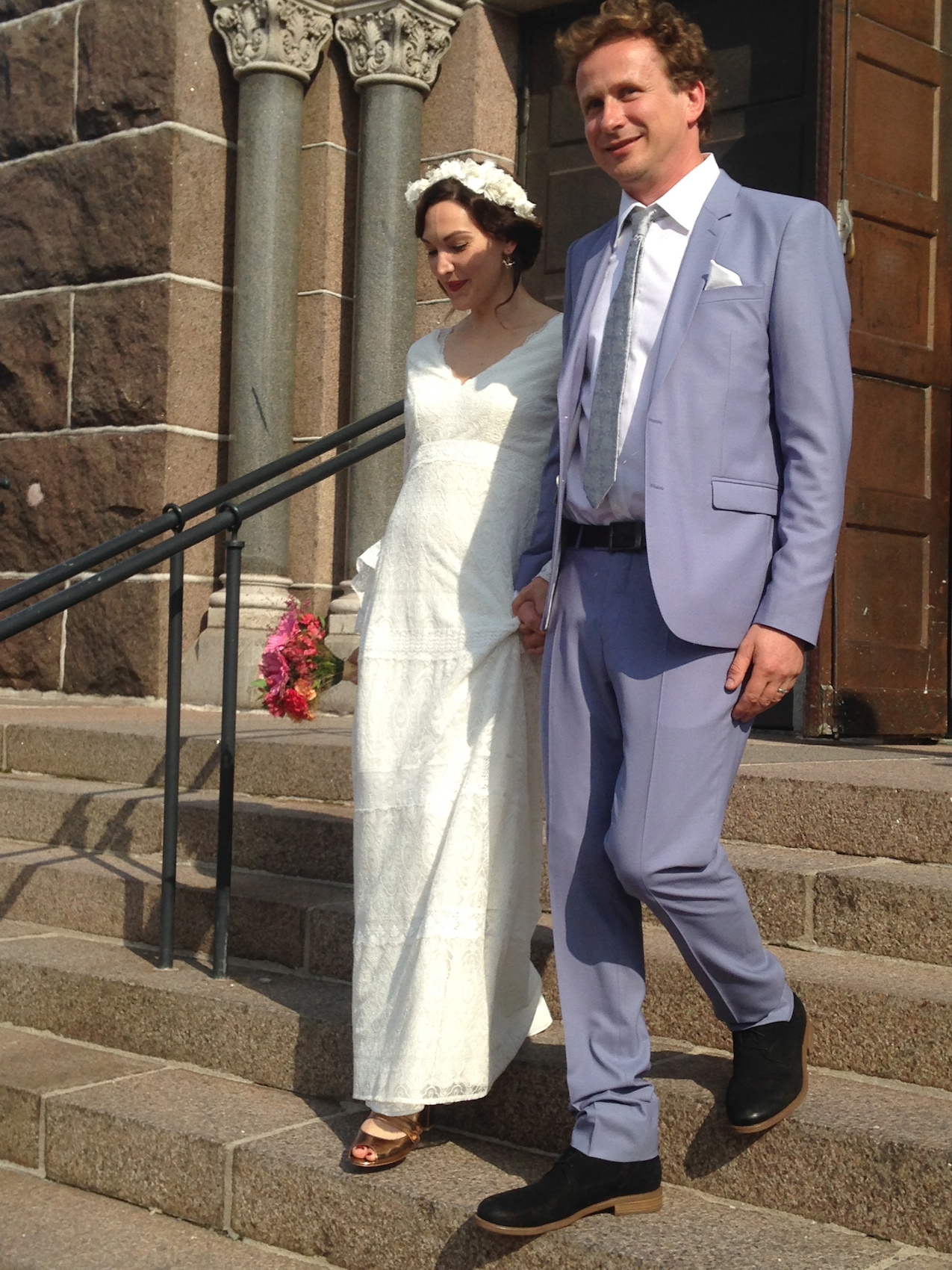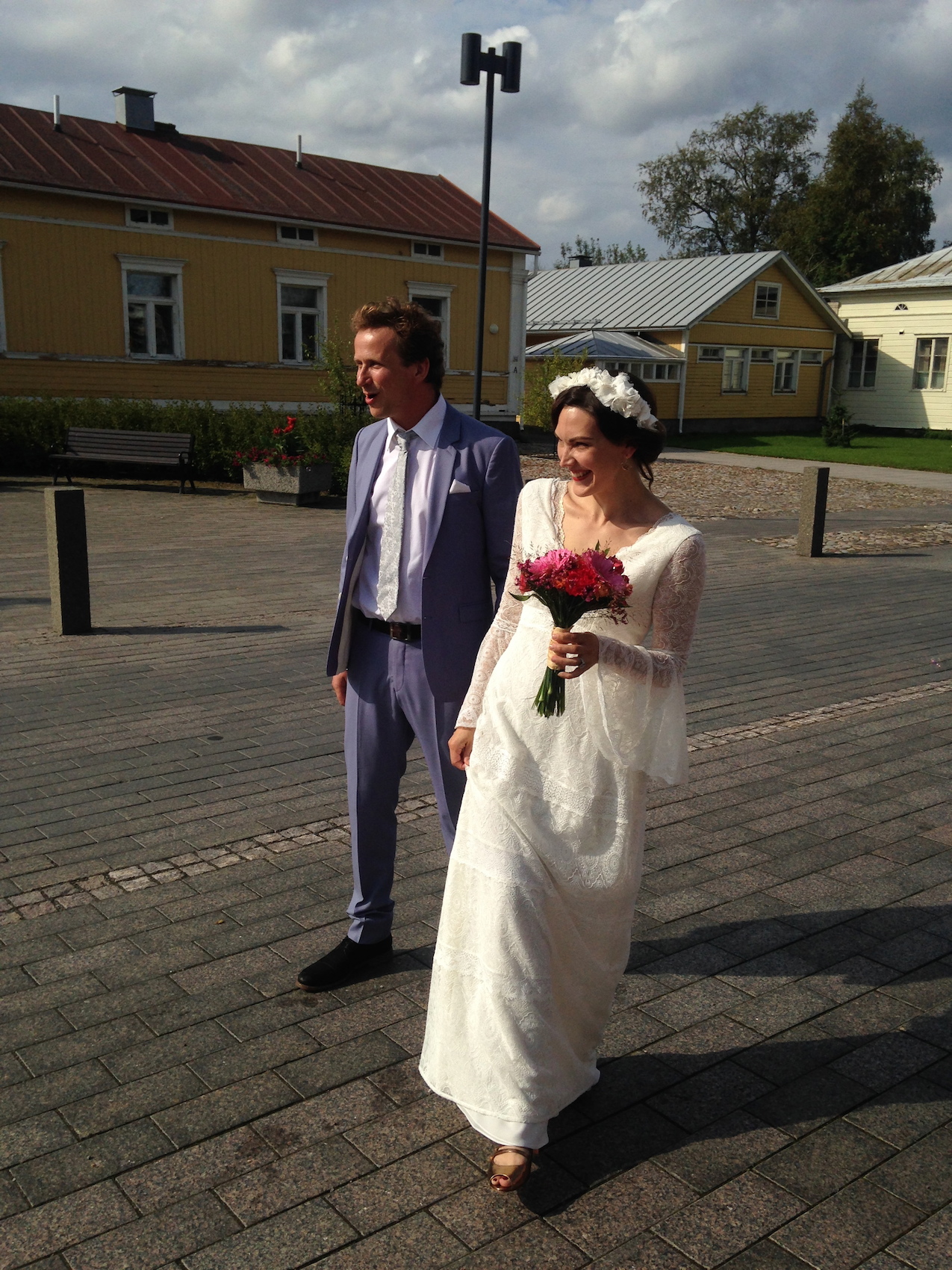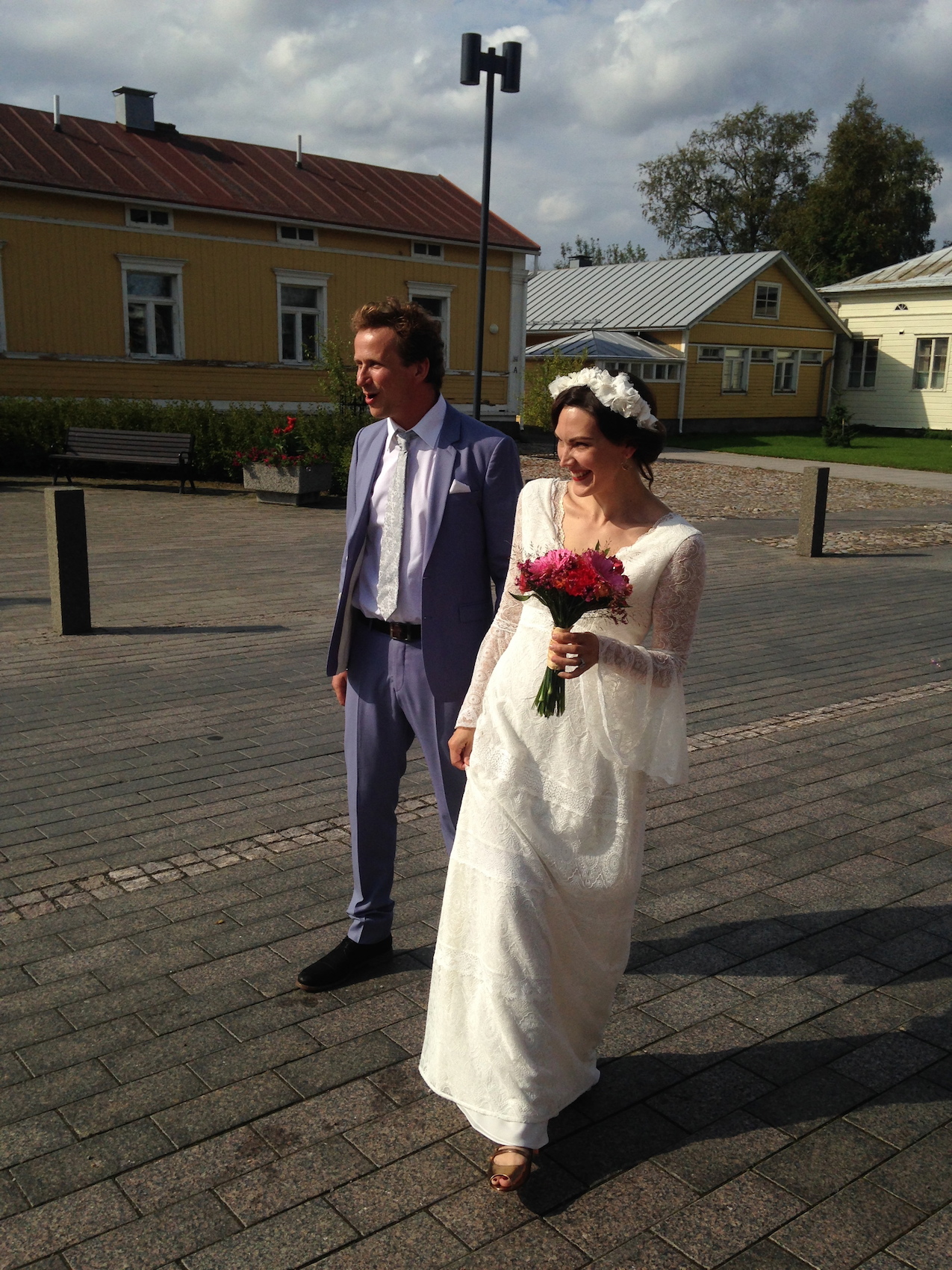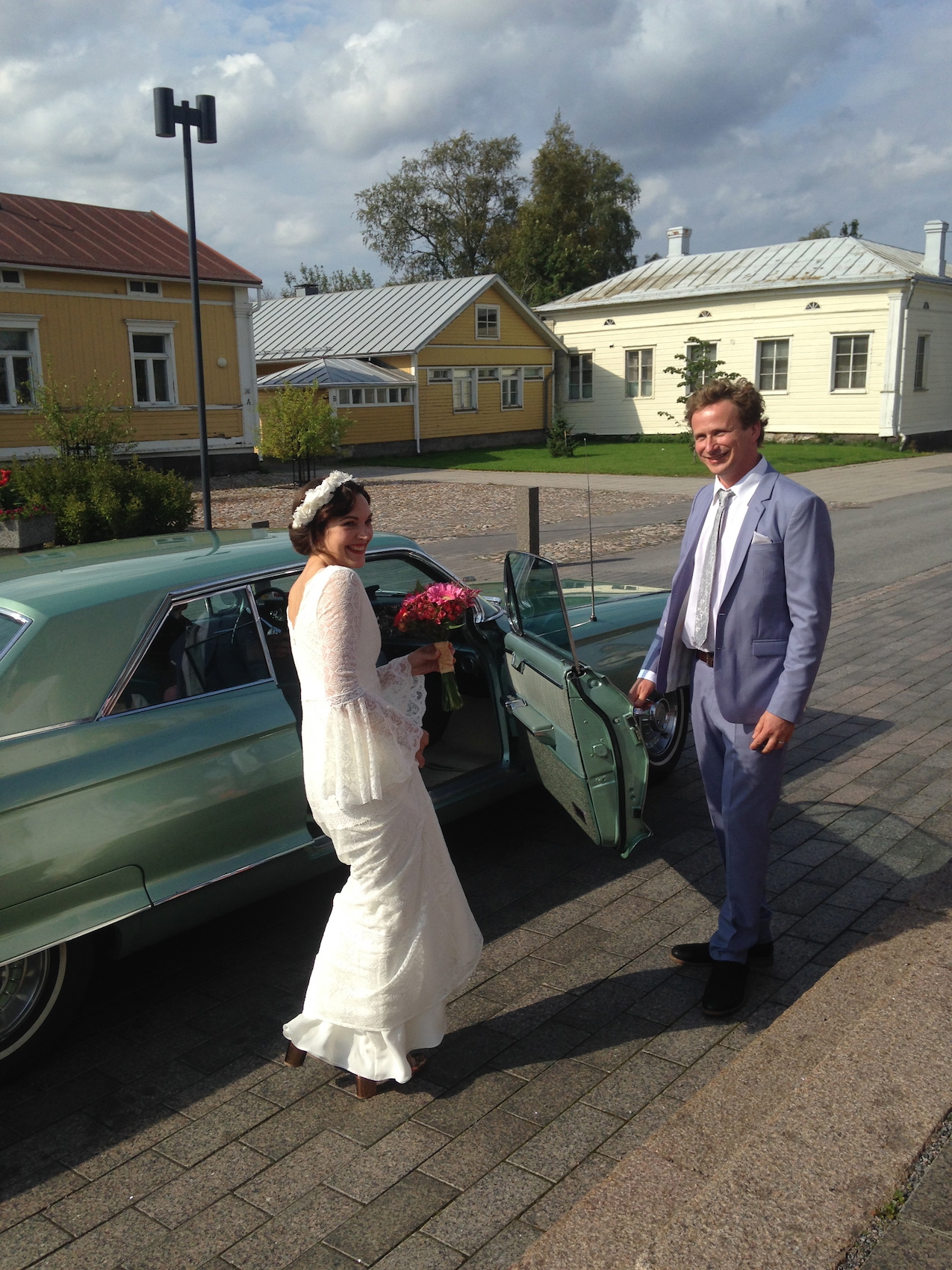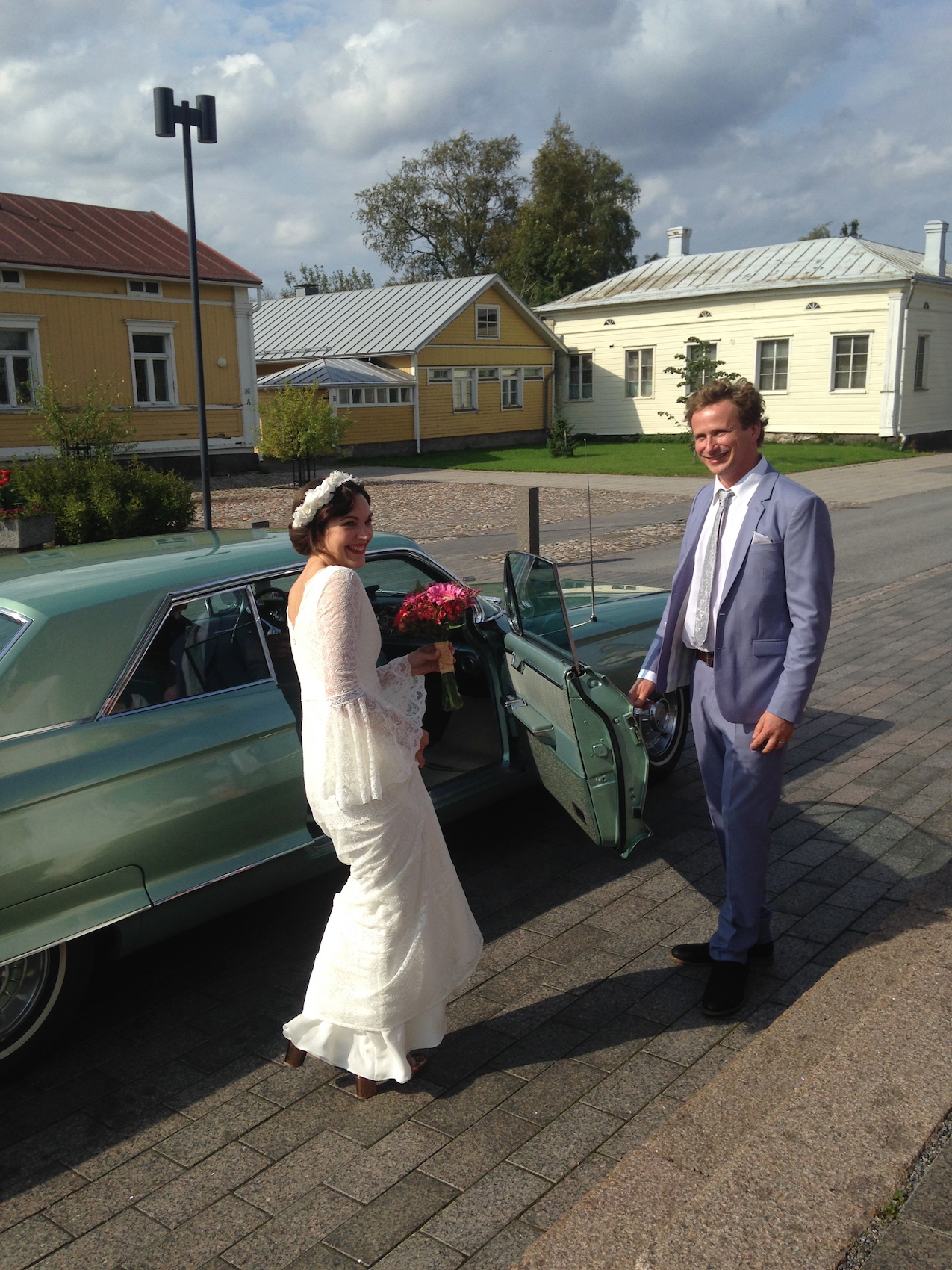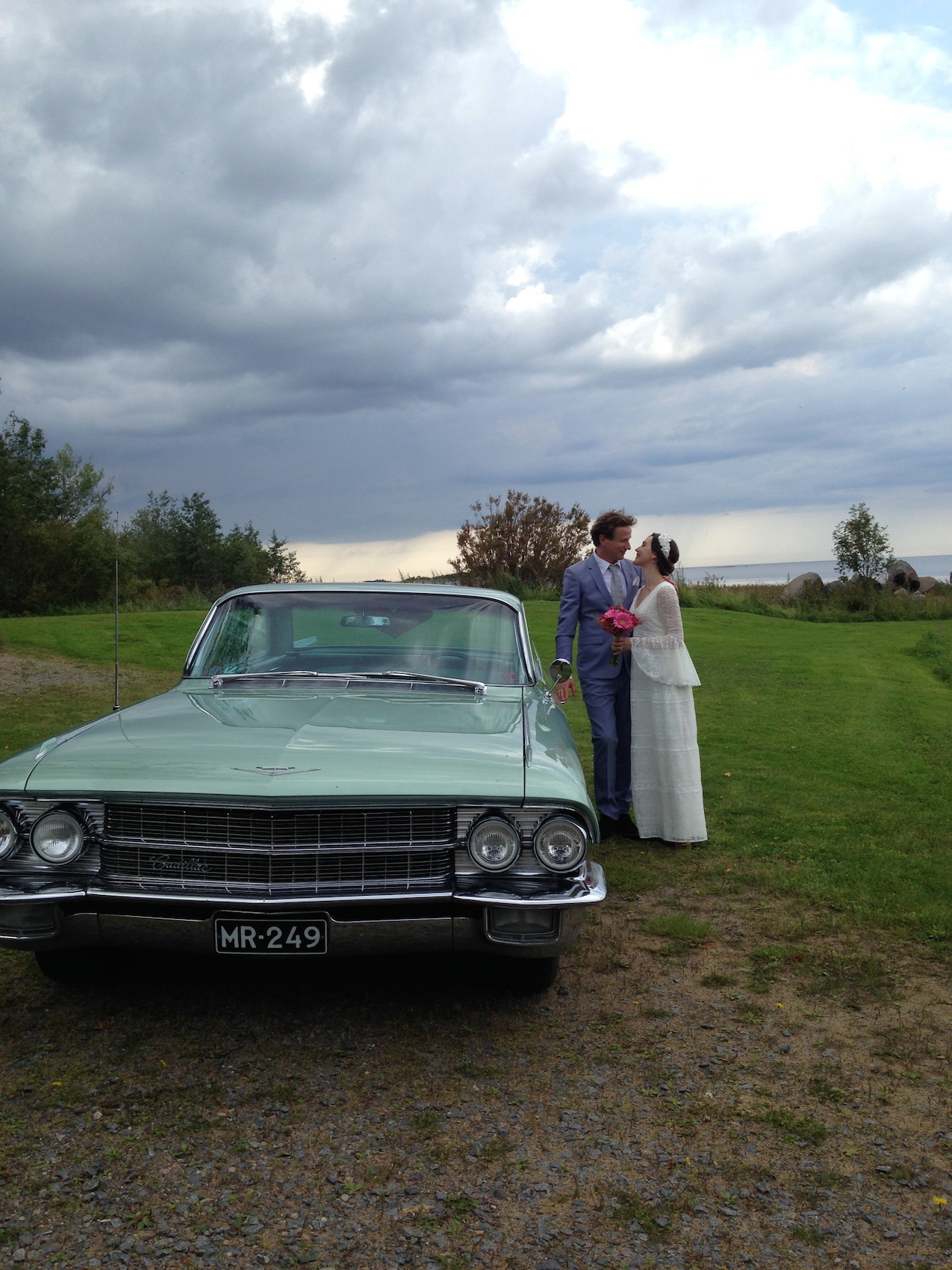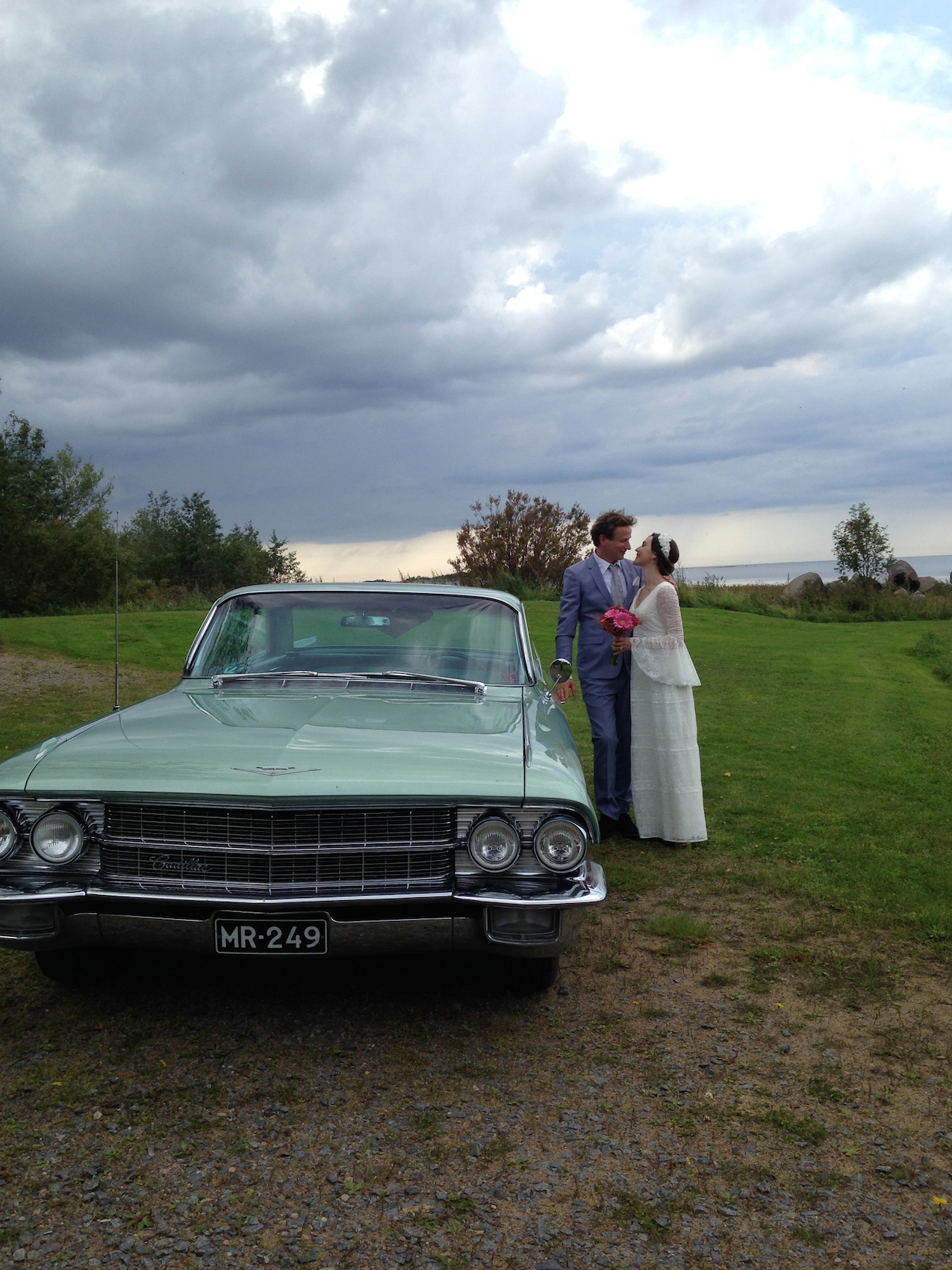 And here is my advice for those who are planning a wedding: First, use your imagination and think ecologically. For example, you don't need to buy everything new. Consider your friends or some Facebook groups; could you borrow some wedding decorations from them? And as for plants and flowers, make a deal to borrow them. With some big plants you can easily decorate a wedding venue nicely.
Secondly, be creative and have a DIY corner at your wedding. We thought we would create an art corner just for the kids, but surprisingly, the drawing corner was a success with the adults, too. After the wedding we have kept all those beautiful drawings as a memory from that special day. A creative corner does not only activate the guests but it leaves beautiful memories of the wedding day.
Thirdly, trust yourself and don't copy. When I was planning the wedding I didn't read any bridal blogs or magazines, or any of those crazy "I am getting married" TV shows. That helped, and this is how you minimize stress, when you don't start comparing your wedding to others. There is also the danger that you are planning a wedding that doesn't even look like you two. Also, when you spend too much effort on the wedding, it might happen that afterwards you feel kind of empty.
So these are my golden pieces of advice.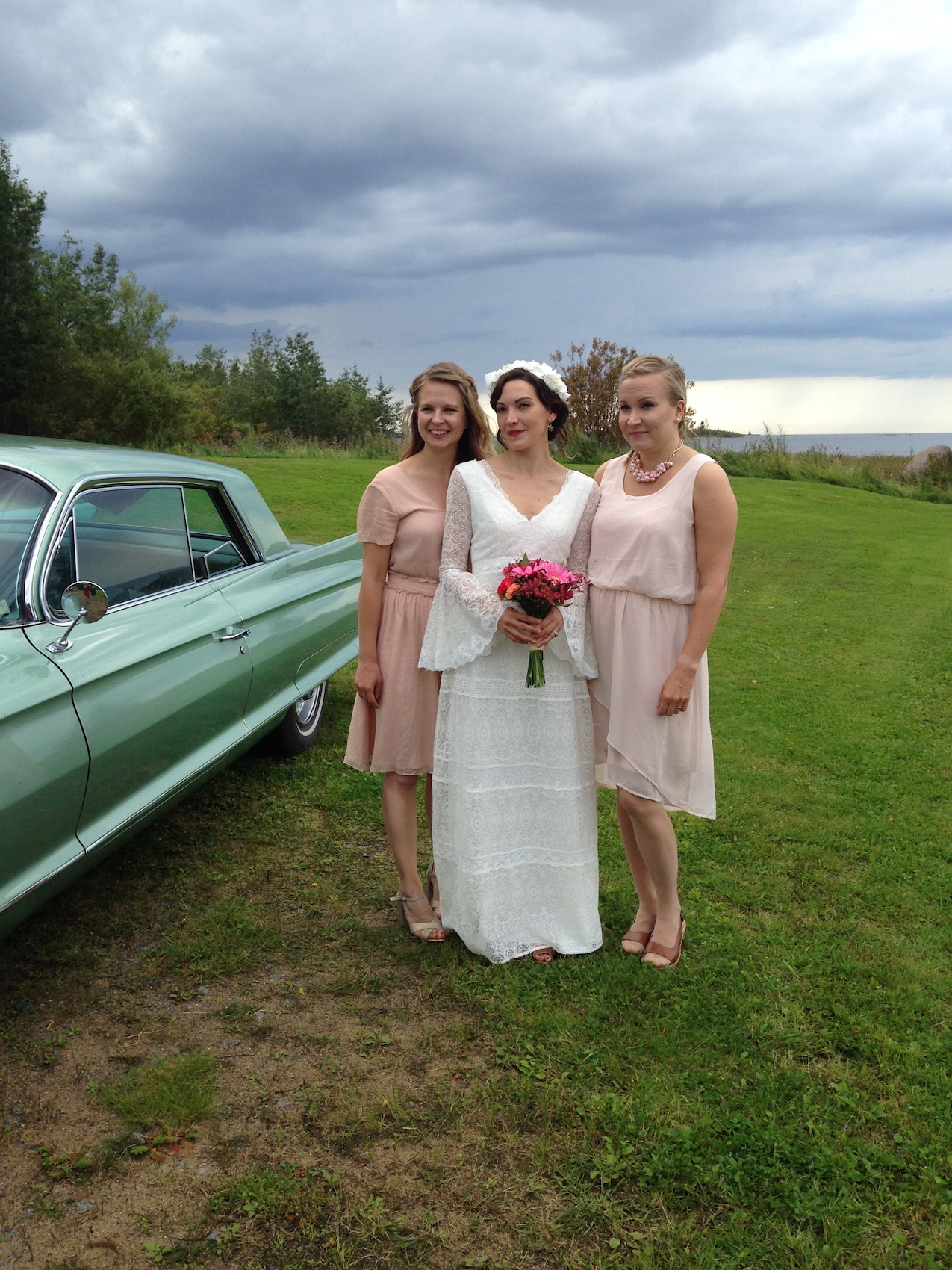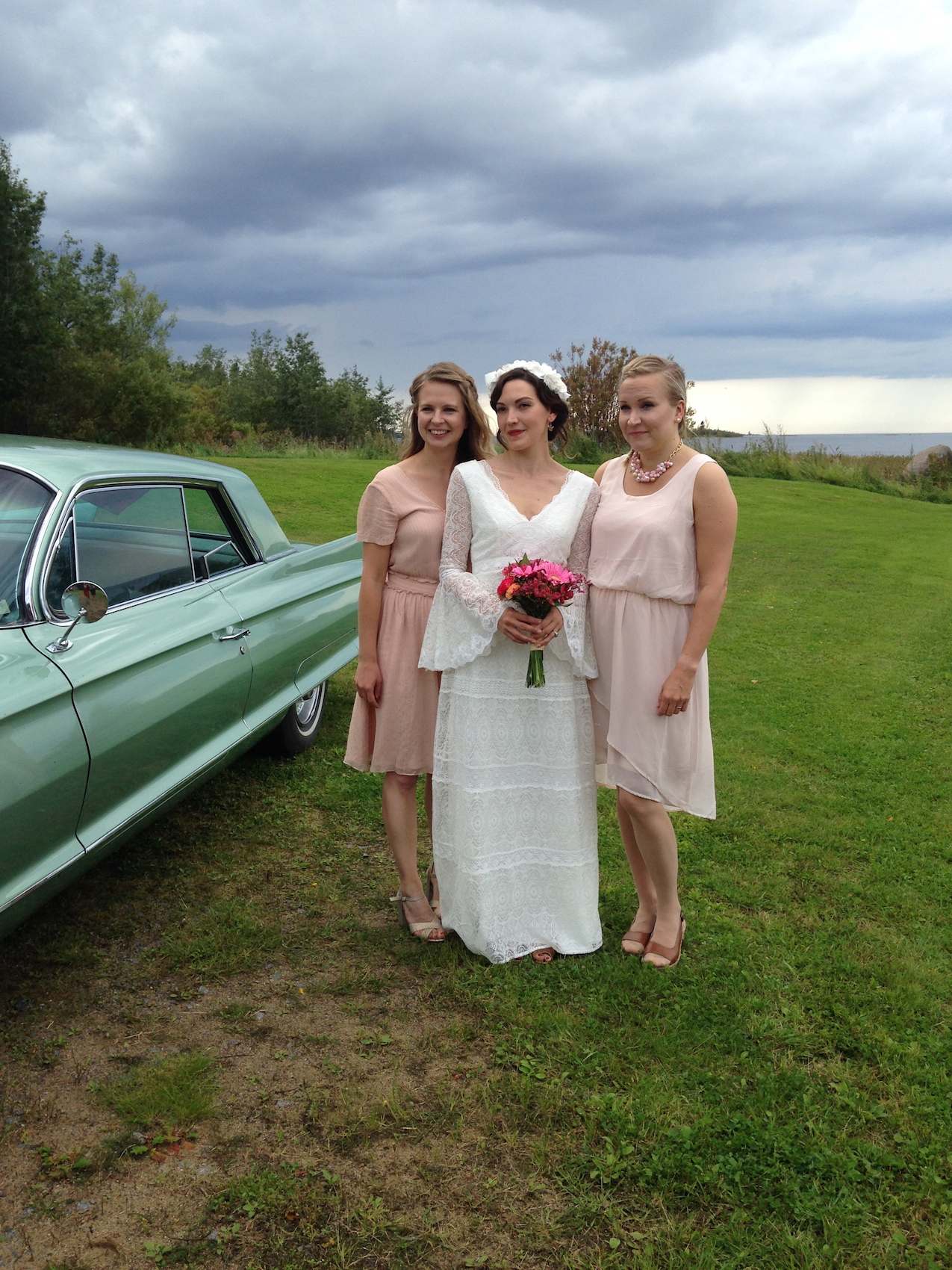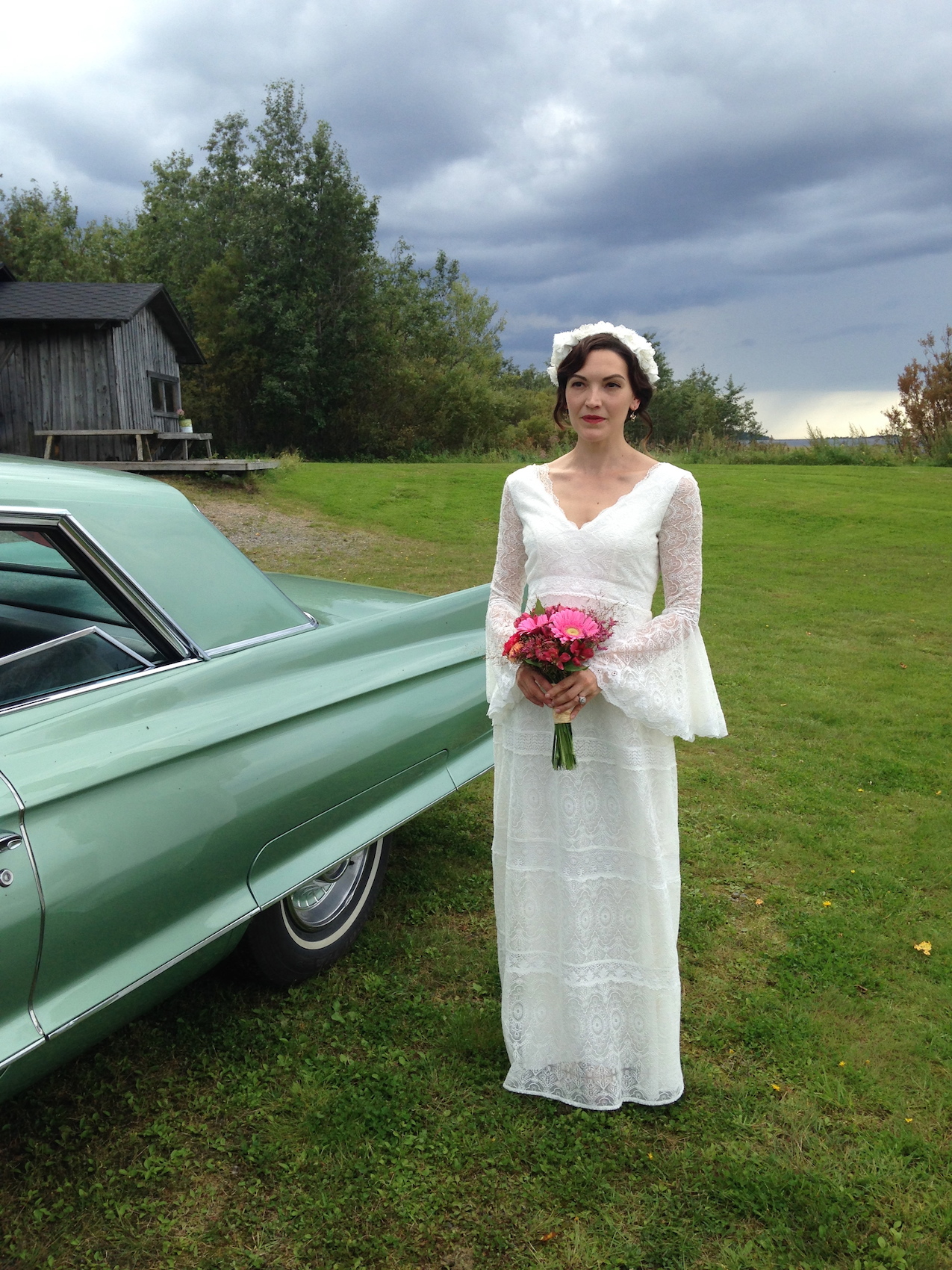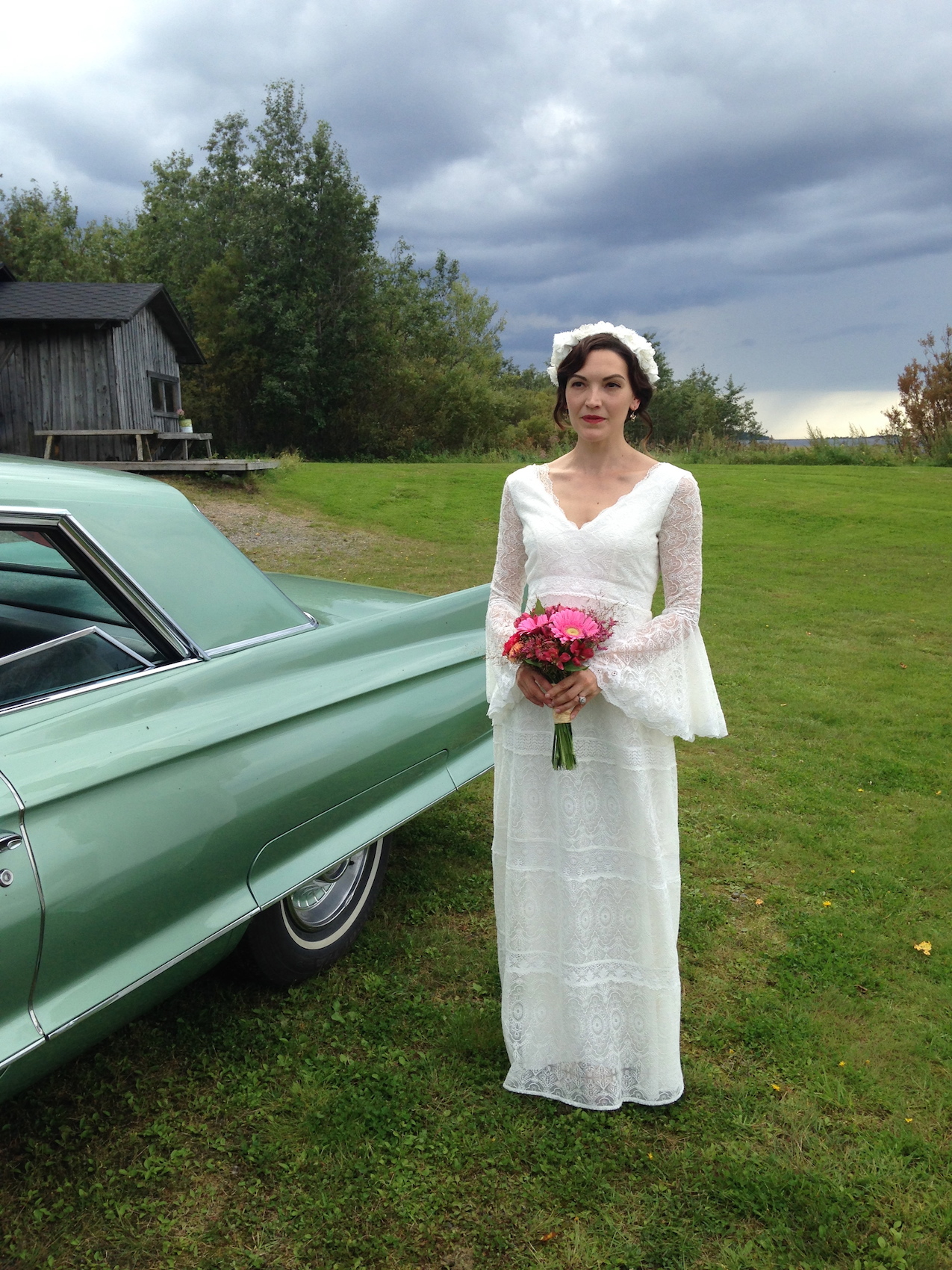 And now: the wedding itself.
In our opinion everything went well. The weather was nice, nearly everyone who was invited came, the atmosphere was chill and the food excellent – as the guests said. So we succeeded in the things that we wanted, but the most important part for us were the guests. We were touched that people came from far away for just for that one day. That meant a lot to us.
After the party I felt a little bit sad about the idea that we would never again have all these people here again at the same time. I also understood that even when the wedding is a universal concept/ritual it is always unique.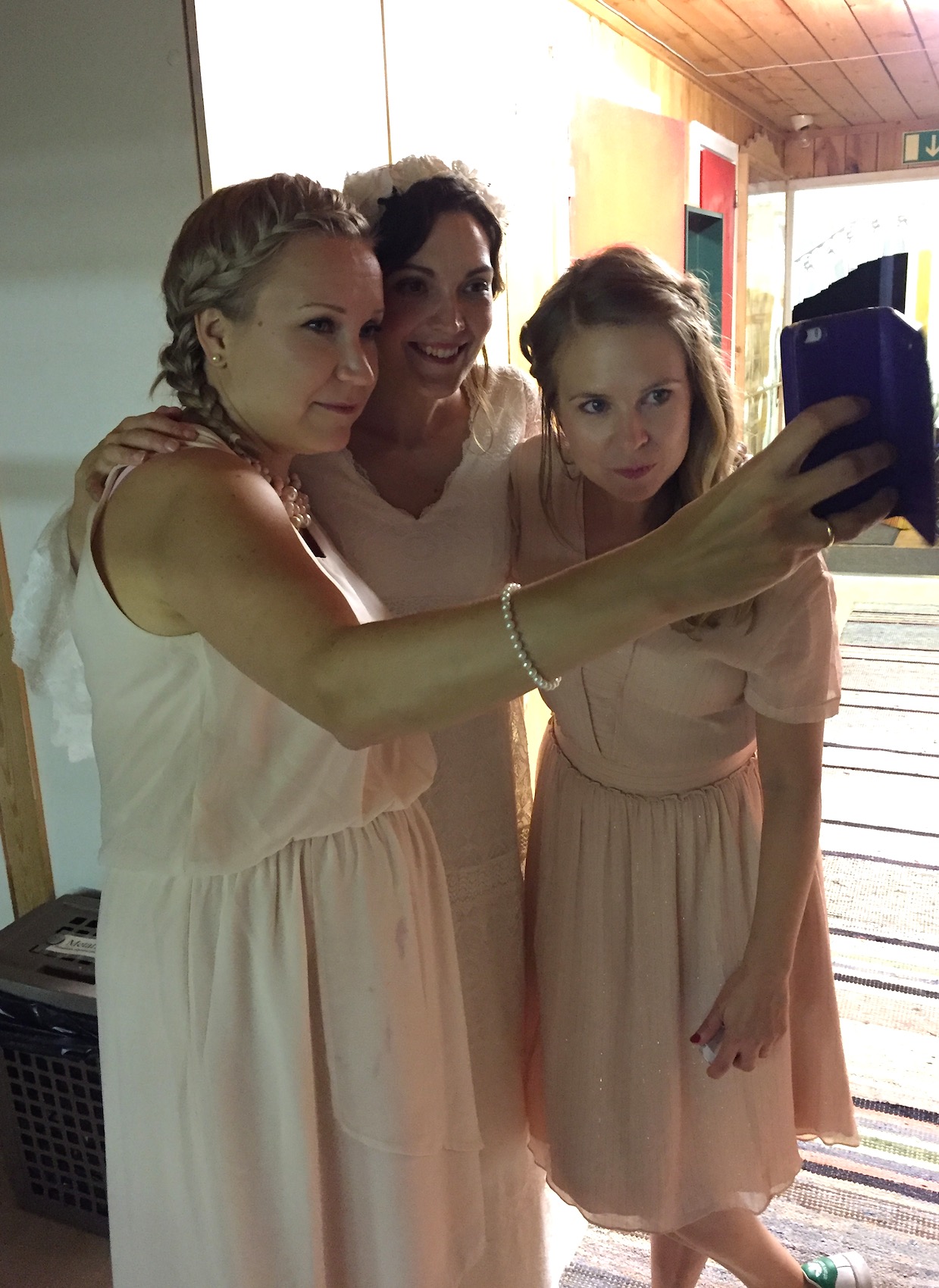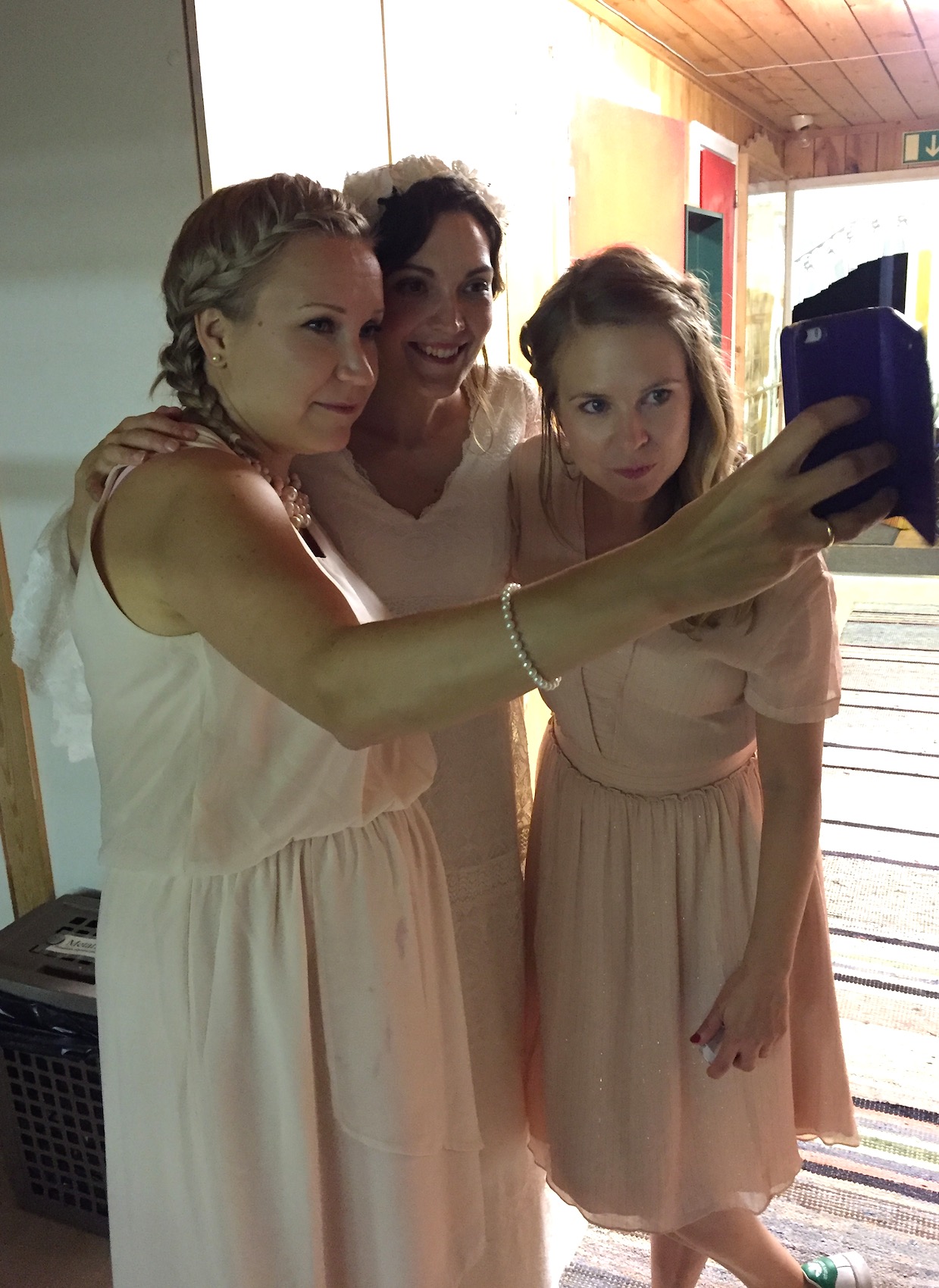 Of course I cannot deny the fact that it was lovely being a princess for just one day. I have only ever had my makeup and hair done professionally maybe twice in my life. And as for the wedding dress: it was so beautiful and exactly what I wanted. The dress was made by my dear friend and fashion designer Sofia Ilmonen. We planned the dress together in Paris in May. I had an idea of a vintage style dress with V-neck and broad sleeves. Some ideas I picked up from Elie Saab's spring collection 2016 and from the TV show The Girls (do you remember Marni's wedding dress?).
For the fiancé we had a blue-grey suit, which I found from Sandro. We wanted to avoid the typical black suit, just for the reason that we hardly ever wear black. And oh boy, did my husband look handsome on that day! Also, what I loved about our style was that it was timeless. If you look at the pictures, you can't really say when and in which decade it was taken. Or what do you think?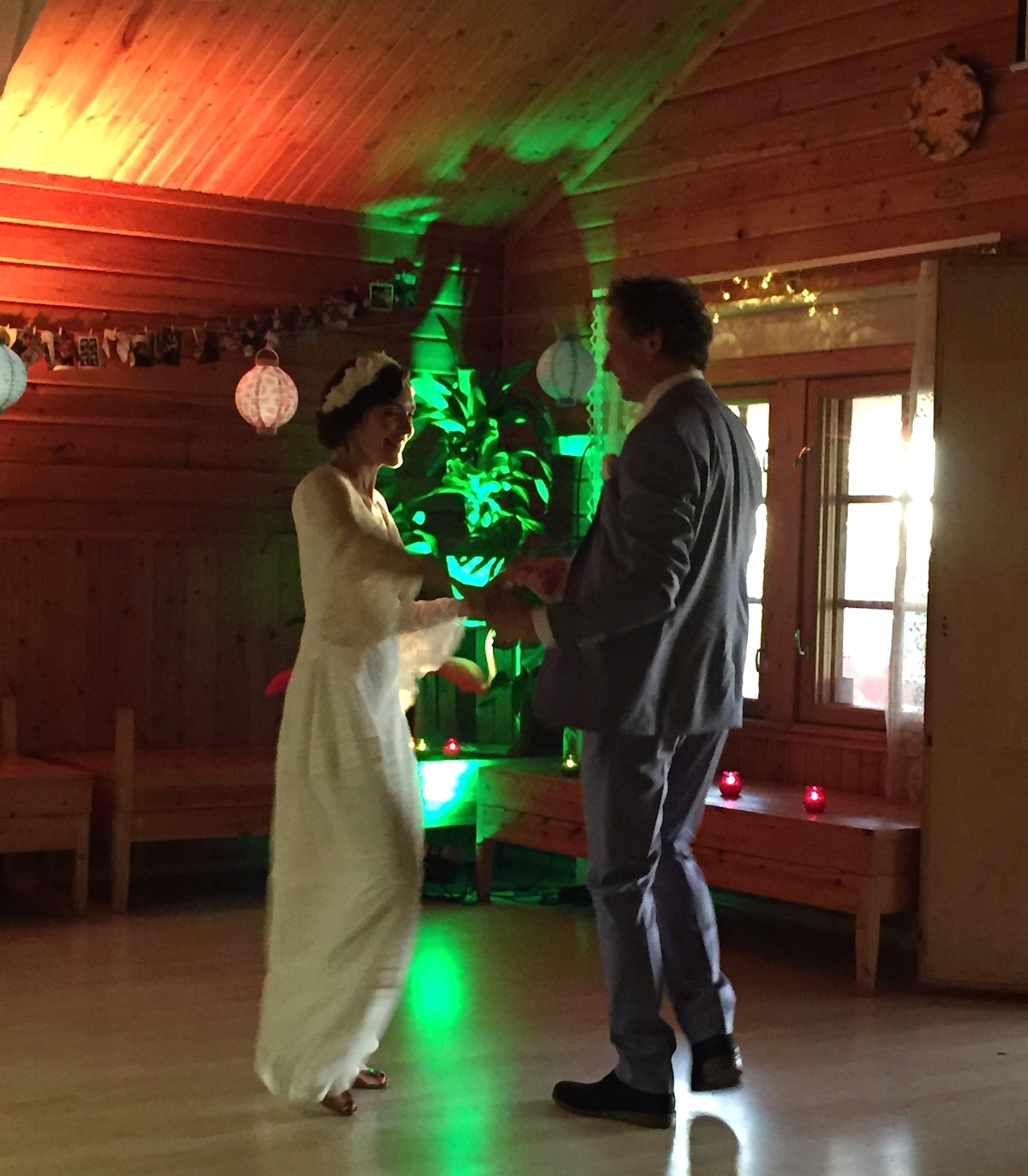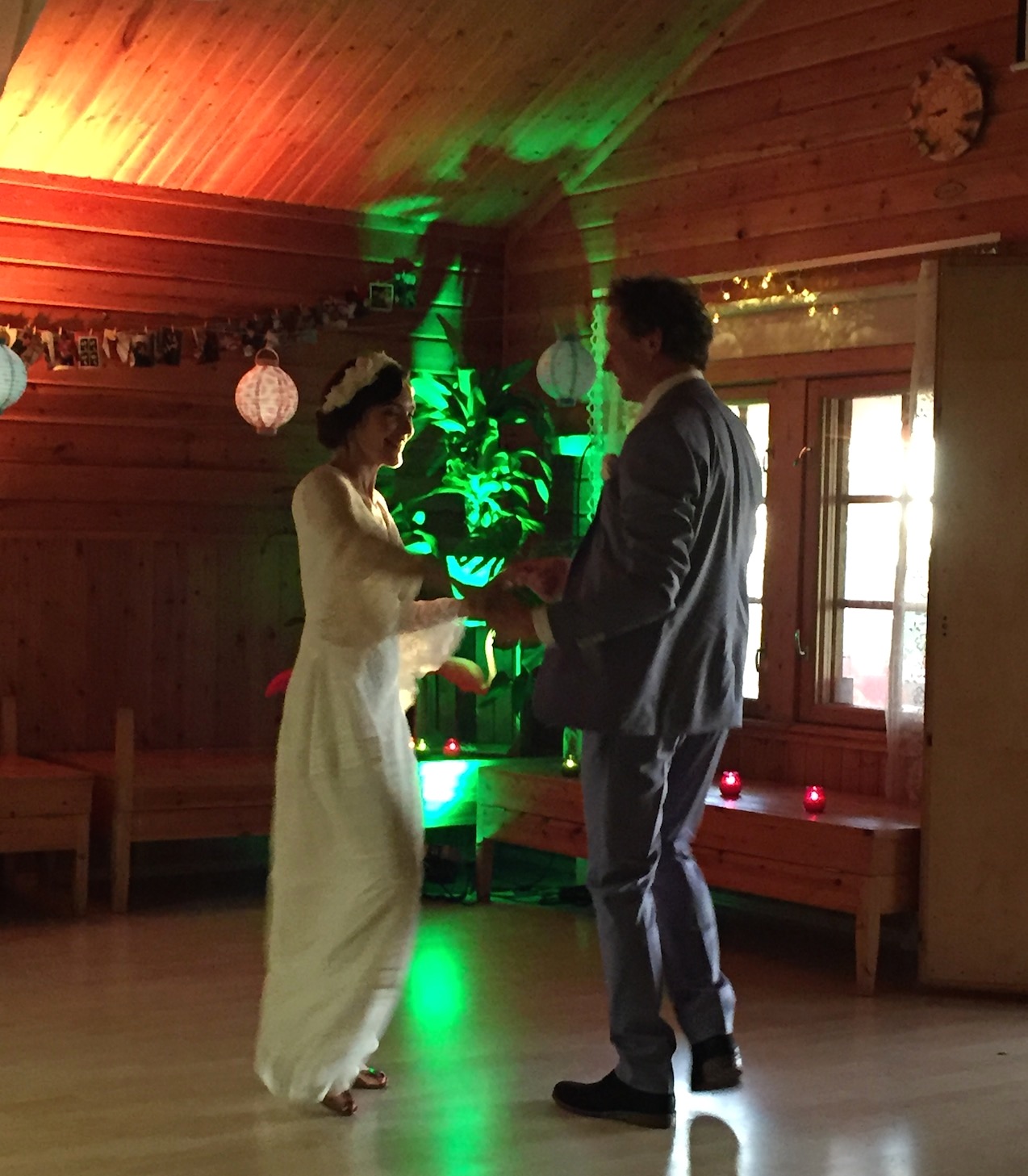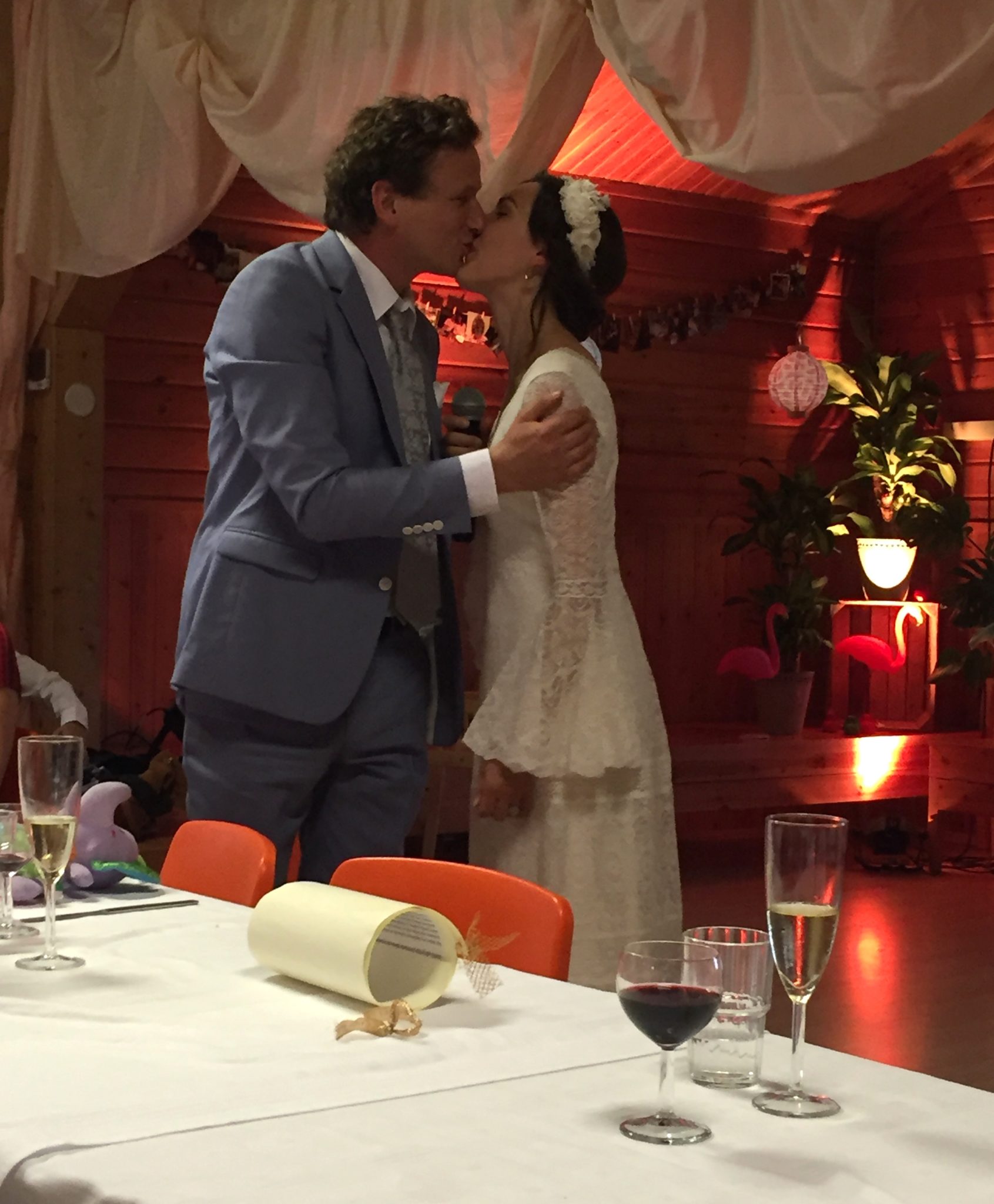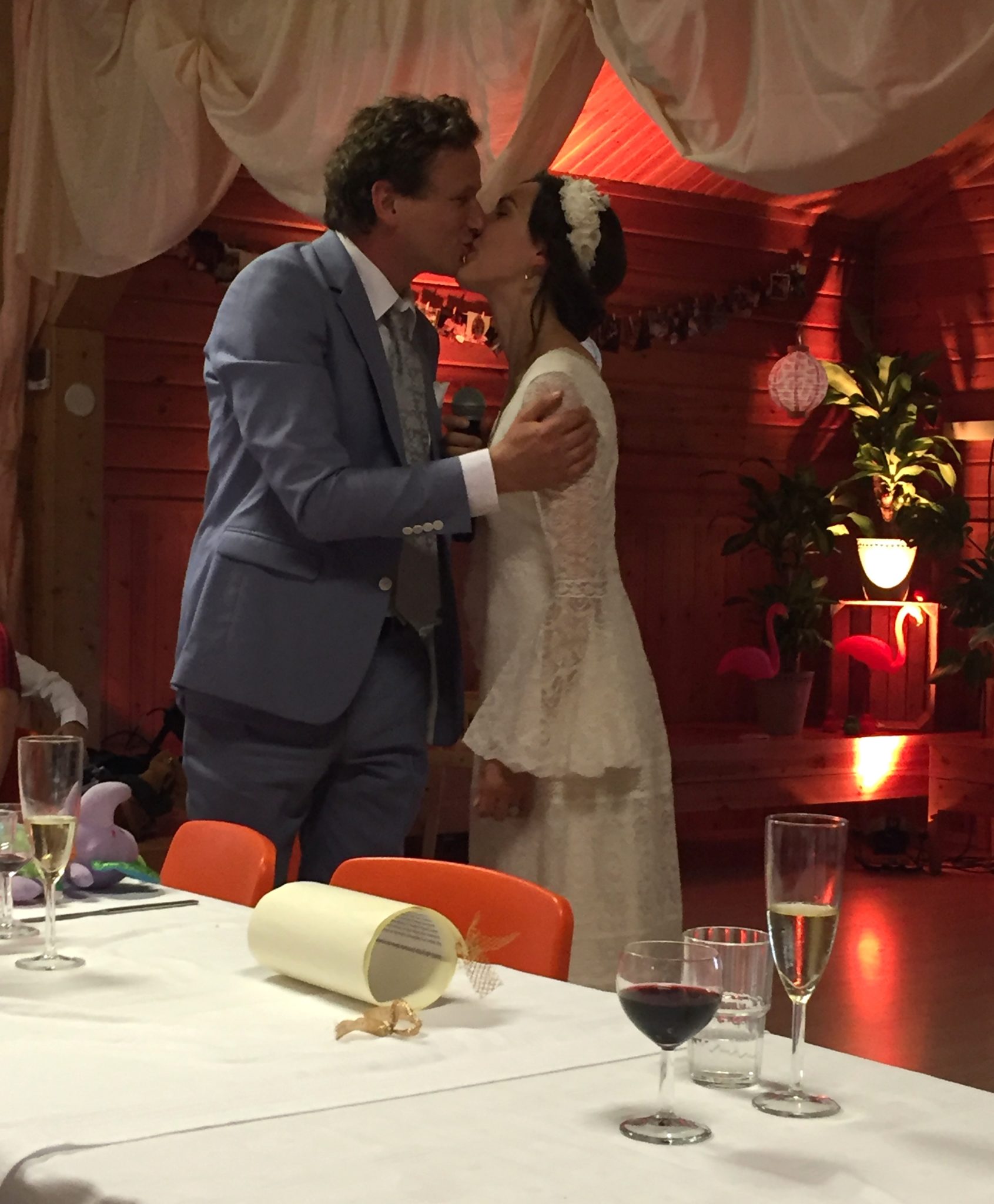 Now, two weeks after the wedding, I am happy that the preparations and talk about the wedding is over. I am happy to find my everyday routines and look into the future. Like my husband said: " You will start another big project soon". He is so right. Even if I don't know it yet, I will surely get my hands into something big and stressful. That's my nature, I guess.
Pictures by Sofia Ilmonen, Toni Pakarinen and me.

3