Normally weekend holidays in a city represented for me shopping and tiring running around from fancy cafés to another. Nowadays I choose my hotel well and invest on sweet idleness.
Four years ago we were just met with my husband and we spend a couple of days in Tallinn. It was the Christmas season. We went to fancy restaurants and cocktail bars, and I wanted to go shopping – a big time. It was the winter sales season. Big discounts. We did have a lovely time, but when we took the boat back to Helsinki, I started to feel hangover  for over shopping. As the boat was swinging I felt sick in my body.
After that trip, I never wanted to experience that feeling again. Since then a lot have changed.
This I came face to face when, after four years, we returned for a weekend in Tallinn and in that same Swissôtel that we were before. This time we did enjoy eating in good restaurants and pampering ourselves in spa section, but something had definitely changed.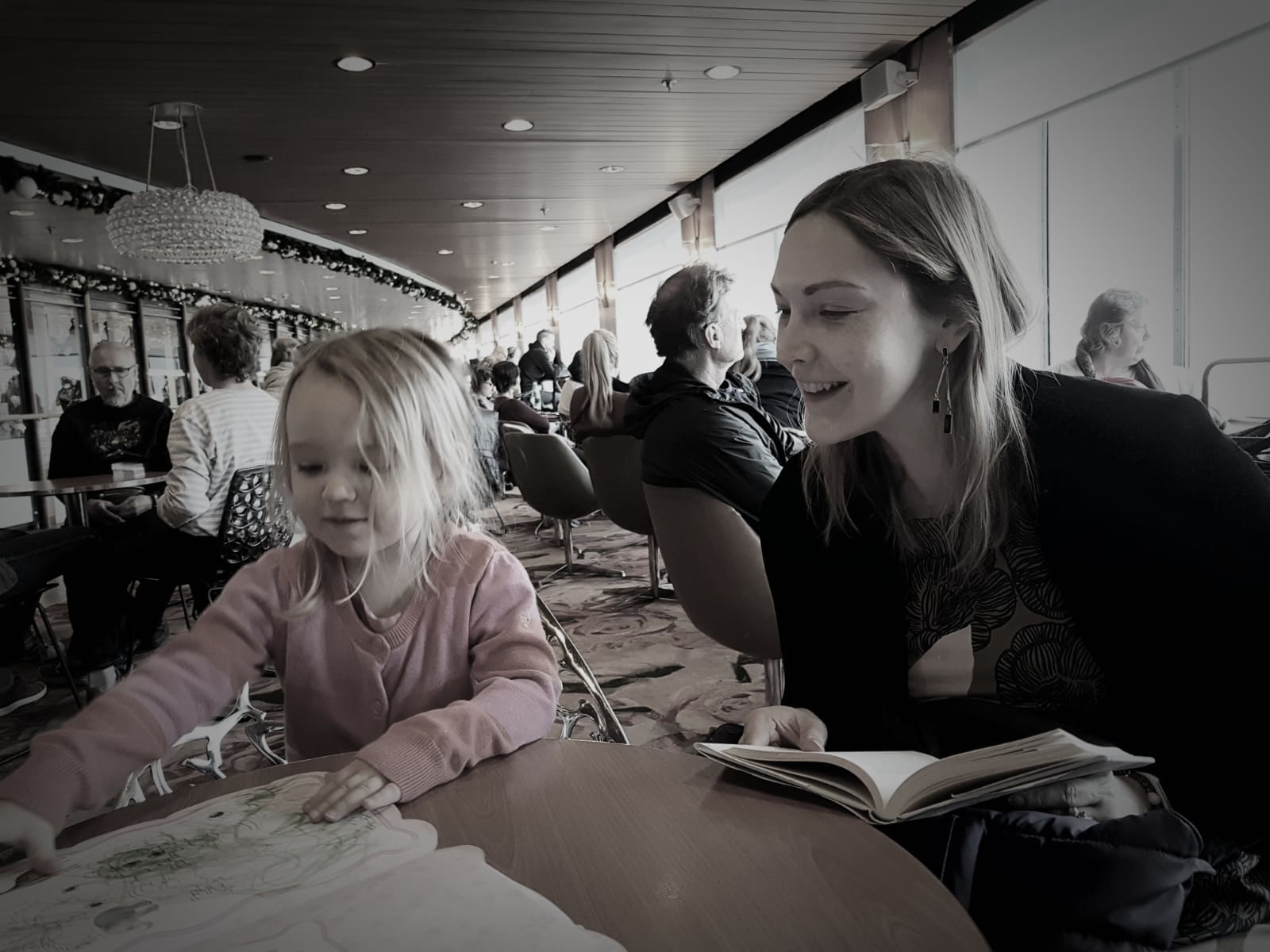 Before I would have market down in my notebook all the good vintage and fabric stores, Instagram cool cafés and so one, but not this time. The idea of making of list of where to do shopping beforehand started to feel – well, something not for me. Even when I know that buying second hand clothes is not as bad for the planet than buying new ones, but the idea behind: to make yourself vulnerable of the seduction of shopping. The truth is (like for the most of us) we don't need anything. I don't need any damn vintage dress at this moment, so why even bother and buy something that you won't necessary need just because it is unique and you probably never visit this store again.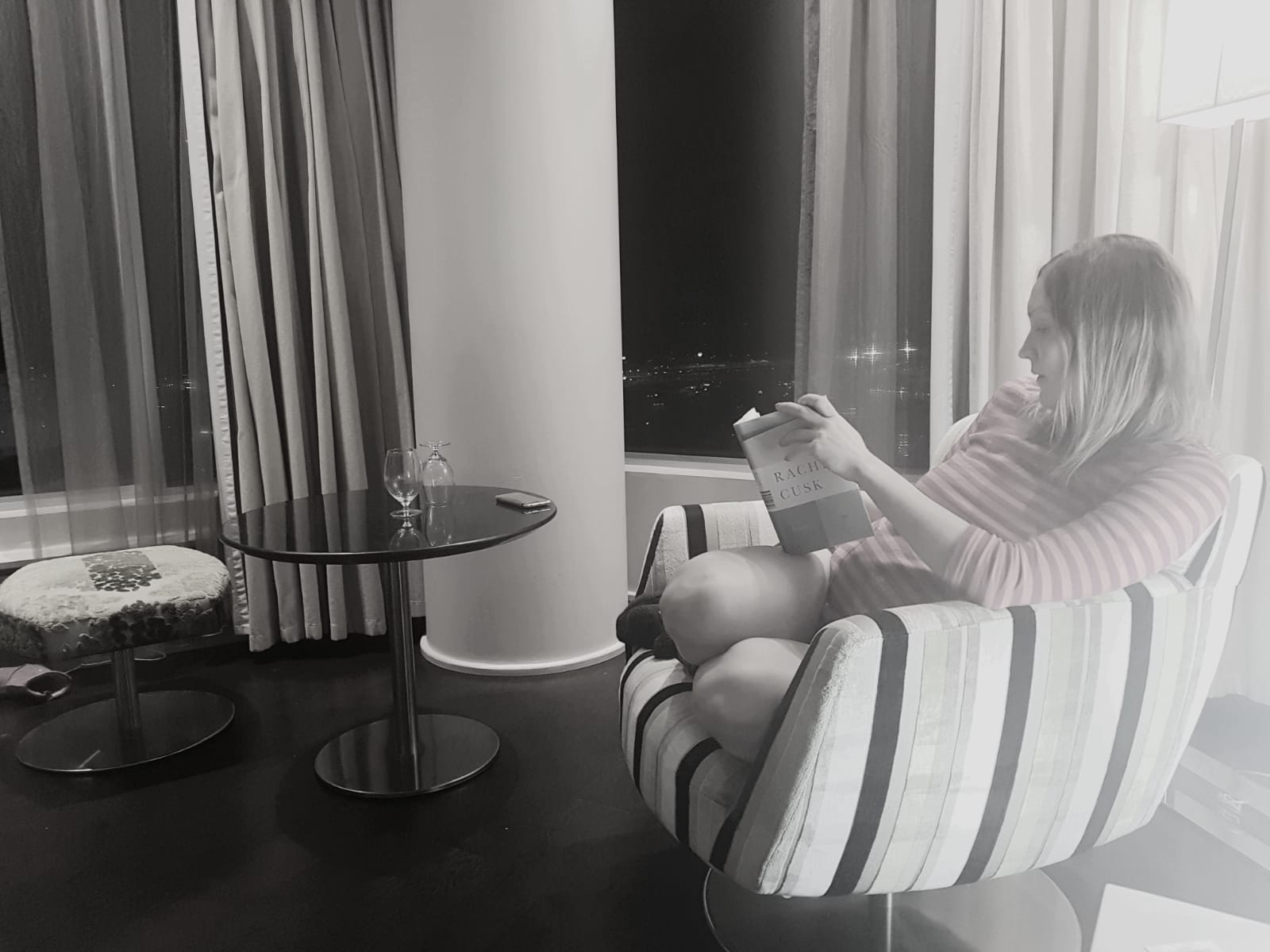 So we didn't go shopping or any of those cool places. Actually I didn't enter to any of shops. When it goes to shopping, I have started to follow the same life instruction than in my person and working life: if it is meant for me, it will happen. If I need to force it, it is maybe not meant for me in this moment. So this rule for shopping goes something like this: I am not going to use my time and energy to look for that special shop for just to go shopping, but if I pass by a nice boutique, I enter. It is simple as that.
In this trip the only thing that we bought was this ridicule Minnie Mouse beanie for my daughter that she chose from an artisanal market (there were all the animal beanies, but this rose one she absolutely wanted). And what goes for eating, that Instagram cool vegetarian restaurant was so full that we didn't have chance to get in. Instead of we found this quiet Italian restaurant where were only a couple of clients. We ate excellent food and enjoyed that peaceful atmosphere. What a luxury!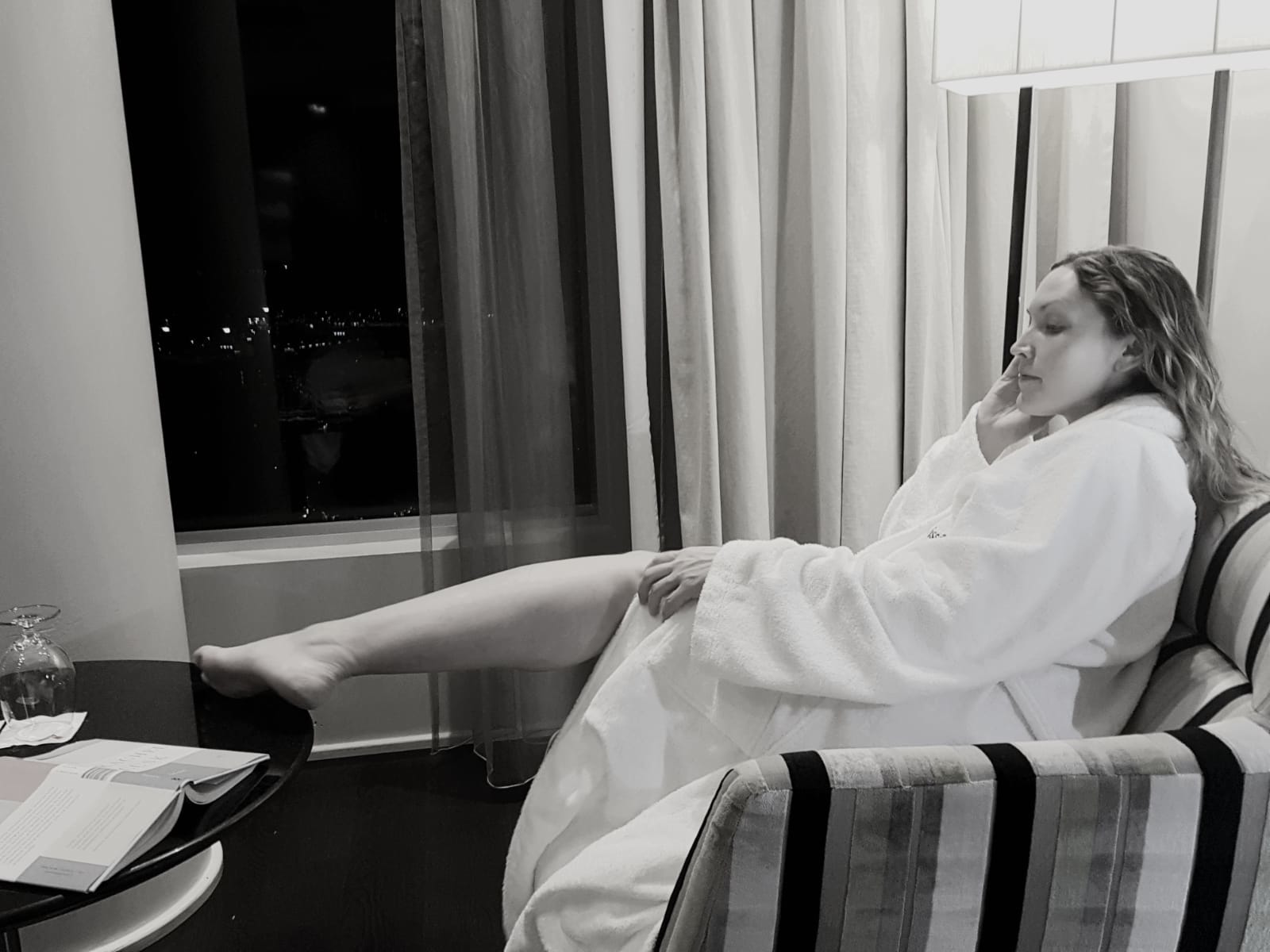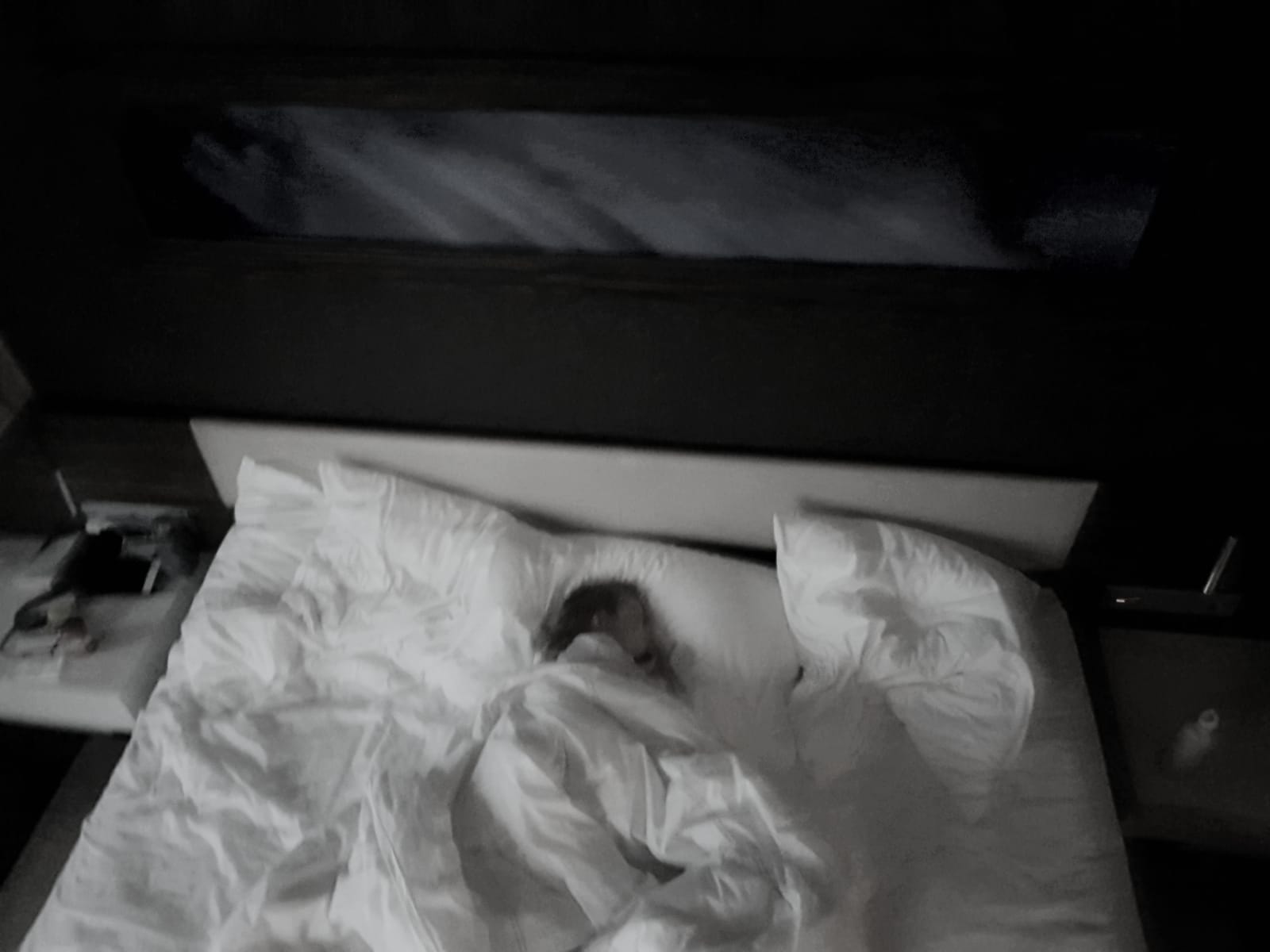 In the hotel we enjoyed that fancy room and view from 21st floor, ate too much in delicious breakfast and pampered ourselves in the spa section. In my birthday evening (after relaxing sauna) instead of forcing us to go to eat a fancy diner, we decided to stay in our room with our bathrobes on and order food from room service. And then as a birthday girl I get the chance to dance with 80's music playing in a music video chanel. Perfect and relaxing weekend, I would say. Again, I followed my life guide: to not force.
Read more:
Zero waste lifestyle on the road
Are you going to Helsinki? Mark these addresses down!